Kids' kitchens and wooden play food are where it is at! These are the trends taking over the world of toddler entertainment, and the price tags are going hand in hand. Because we love a good tutorial - especially a budget-friendly one - we wanted to share how to make wood play food that was painted using ZERO VOC and biodegradable paint. Homestead House's Milk Paint is also natural, and the perfect paint for painting children's toys.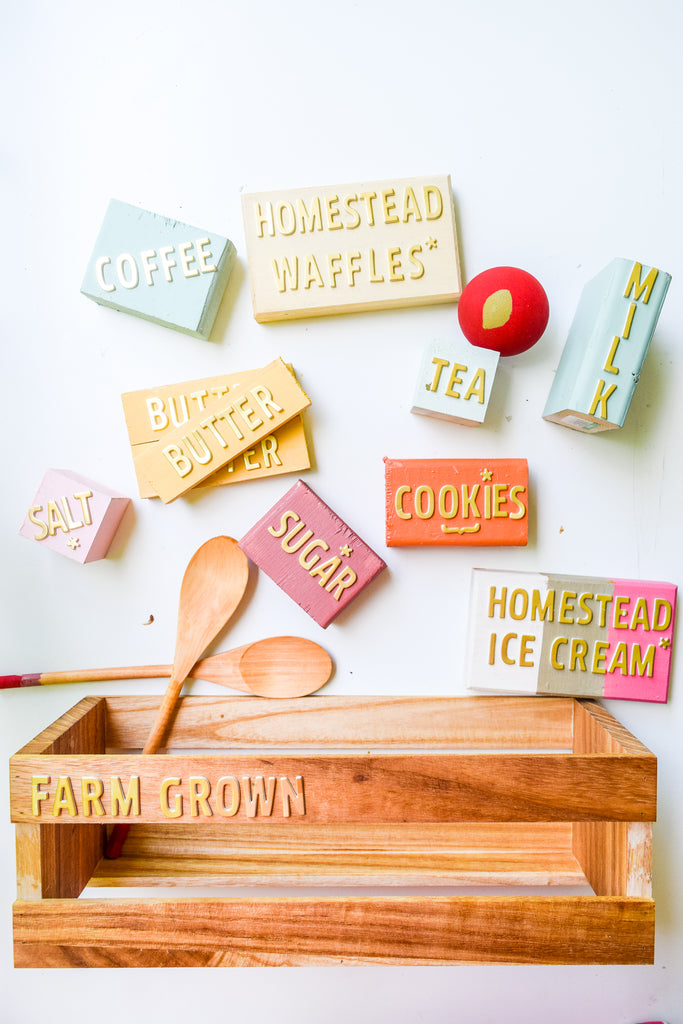 Children's Toy Makeover
You can technically make this project using wood scraps or off-cuts, but if you go to your local craft store or dollar store, you can probably find wood shapes that correspond. I did a bit of both here. You'll need milk paint in various hues, and some alphabet stickers to label the items if necessary.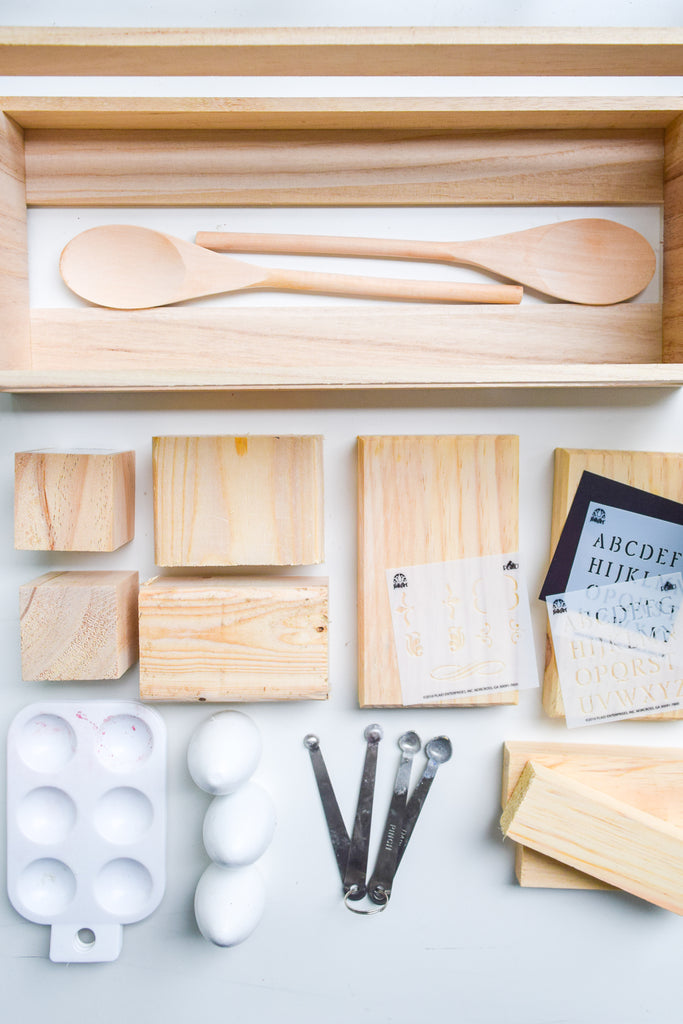 No VOC Milk Paint
For the toys, I chose the colours Laurentian, Ochre, Fort York Red, Sturbridge White, Algonquin, and Buttermilk Cream. Any other colours seen are custom blends and can be achieved by blending the pigments together!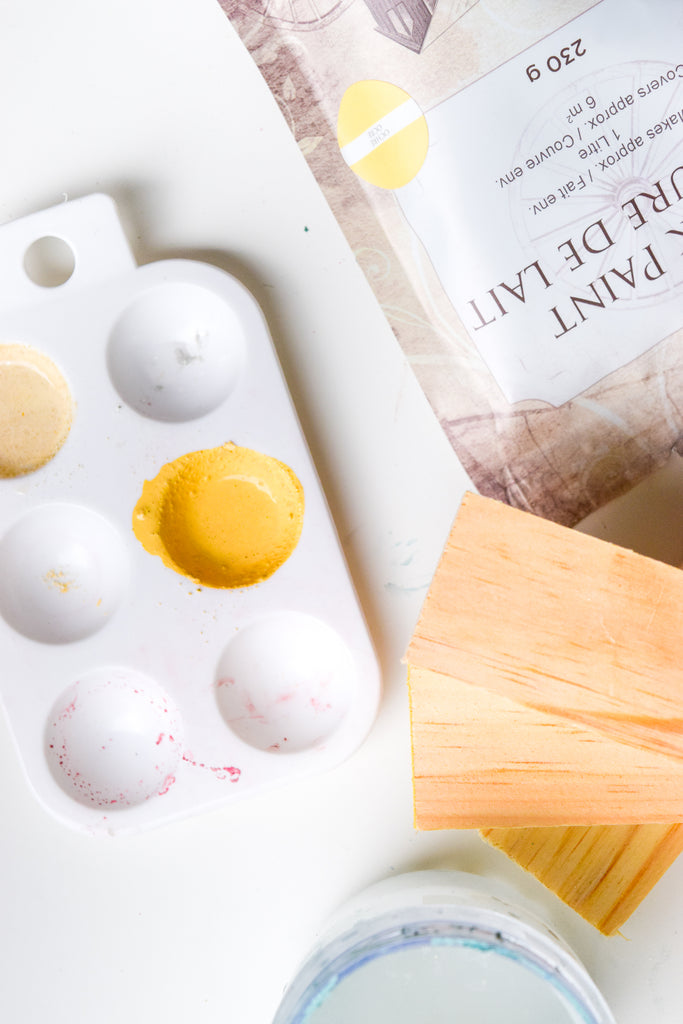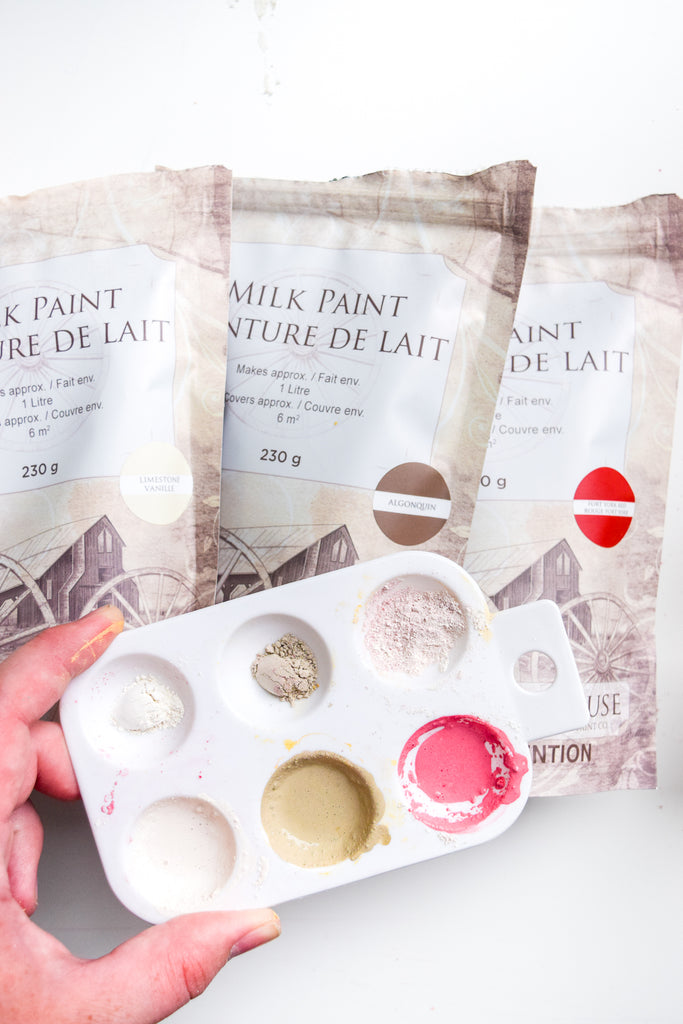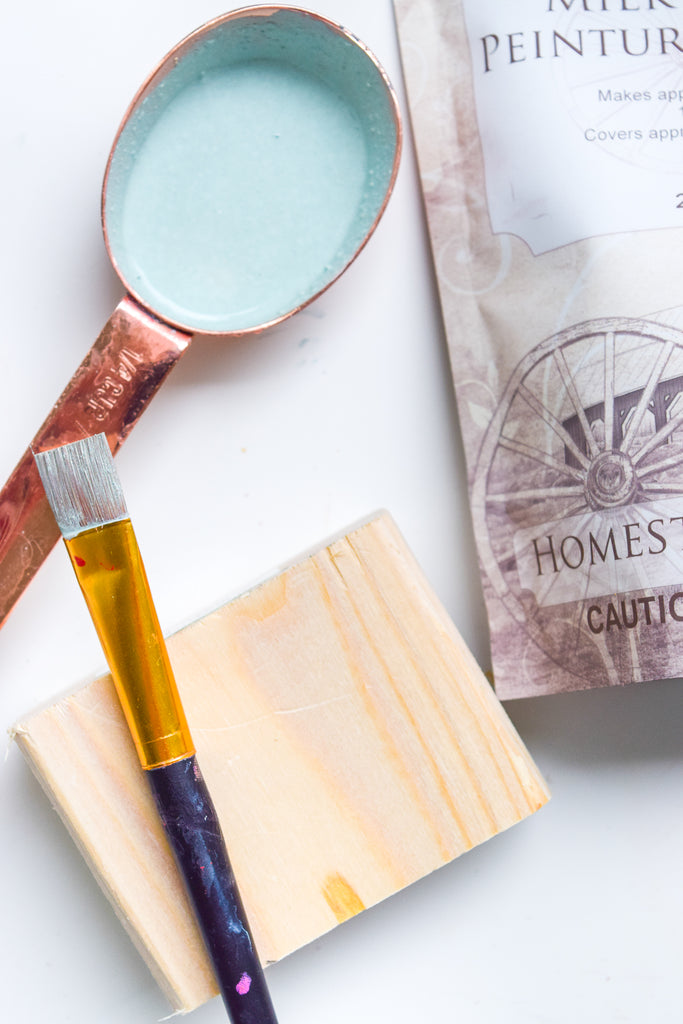 Milk Paint for Toys
I used colours that would approximate the packaging found in a store. The waffles are yellowish, the milk is blue, the ice cream is a Neopolitan blend etc. But really, the sky is the limit here, and you shouldn't be tied down to branded packaging.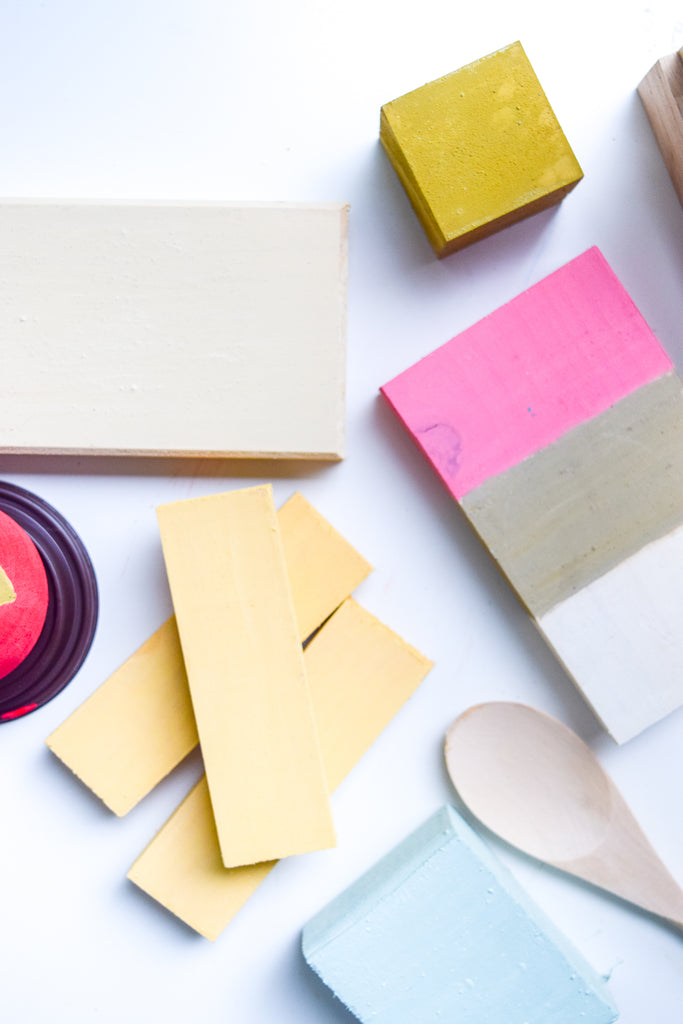 Eco-Friendly Toy Painting & Sealing
Once everything is dry, you can use a stencil to add the labels or you can use the alphabet stickers. After the letters are on you can sealing with Hempseed oil. It is best to seal after labelling/lettering! Sealing before adding stickers requires a full 48hrs for the oil to be absorbed, or the letters will fall off.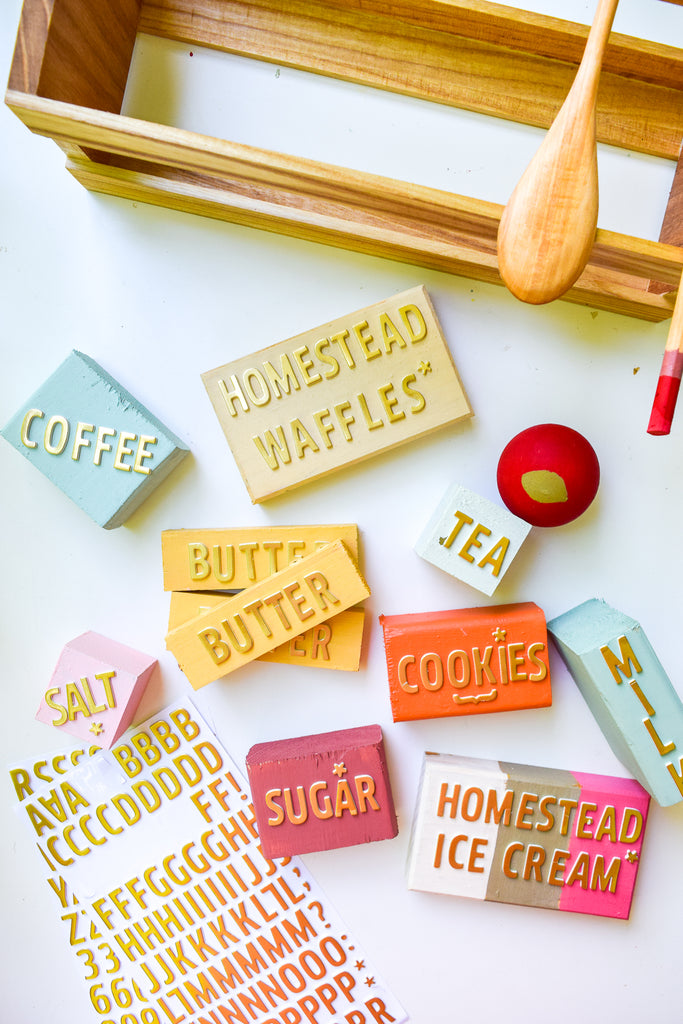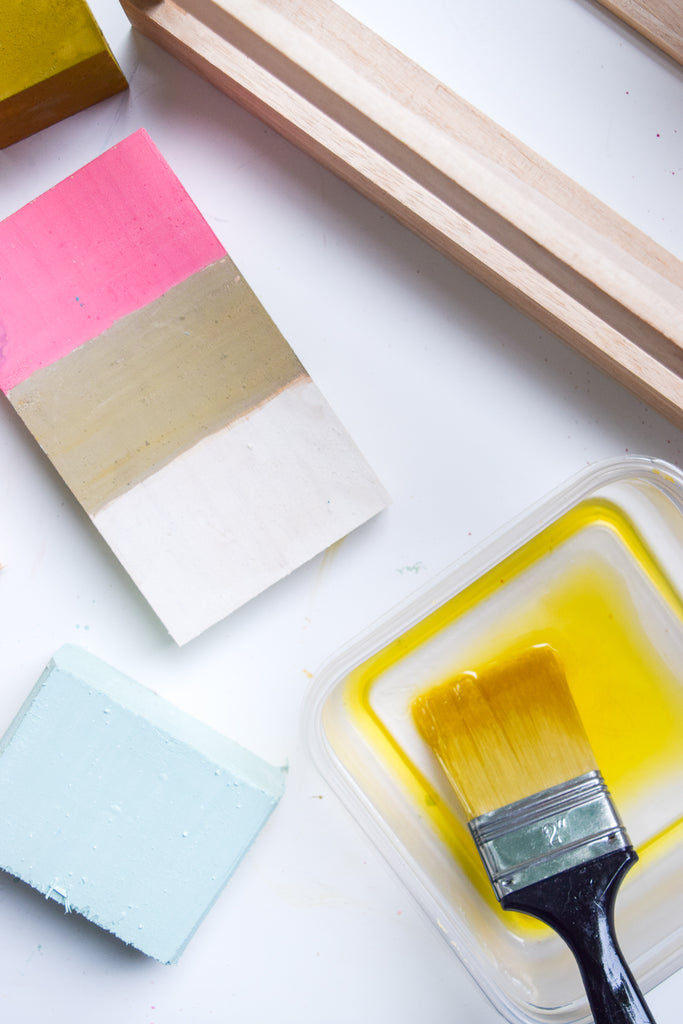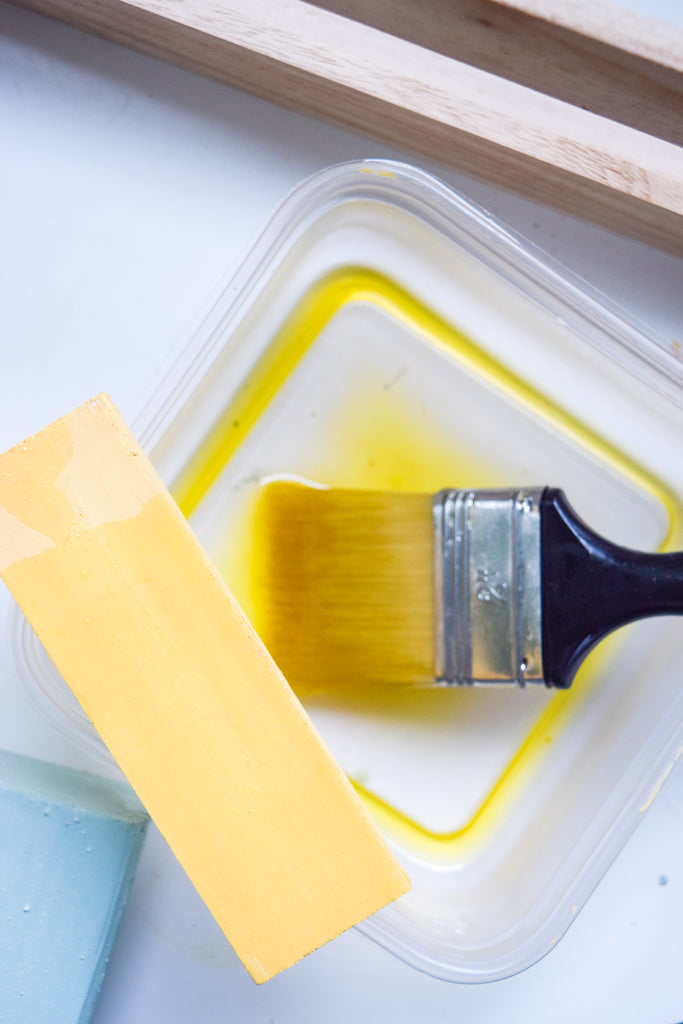 While I was at it, I added some utensils and grabbed some play food from other seasons (like carrots). To hold it all, I figured a wooden basket would be fitting!
Safe Toy Painting
Now that we've got the painted play food, we need somewhere to put it all! We used the Ikea DUKTIG play kitchen, and painted it with Laurentian to give it a fun look! Now, you and your little one can get to work on creating memories and magic in the kitchen.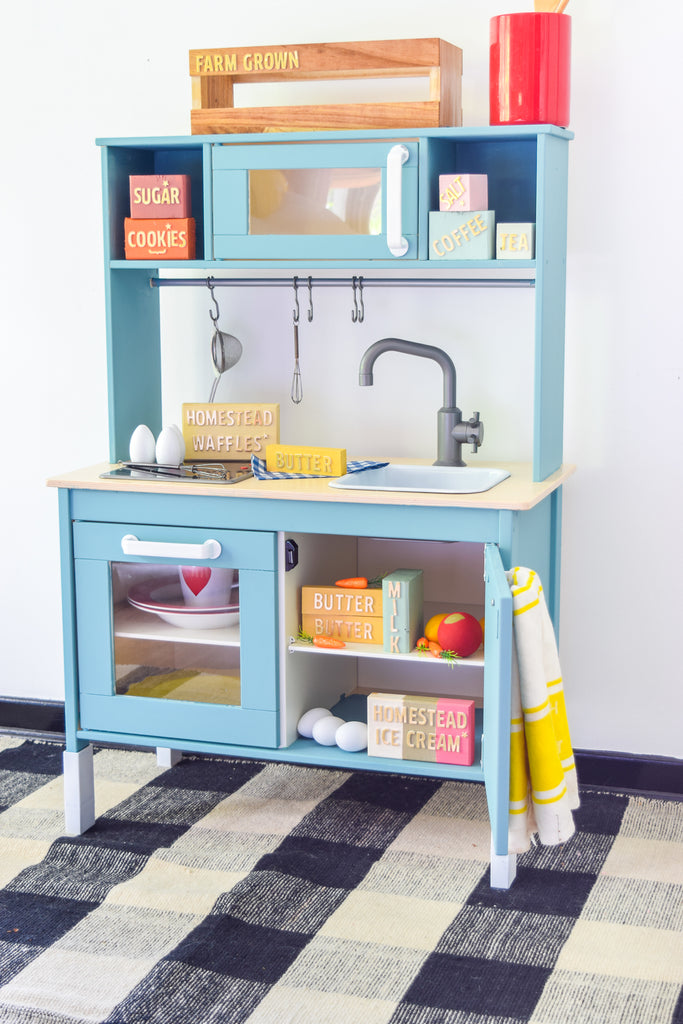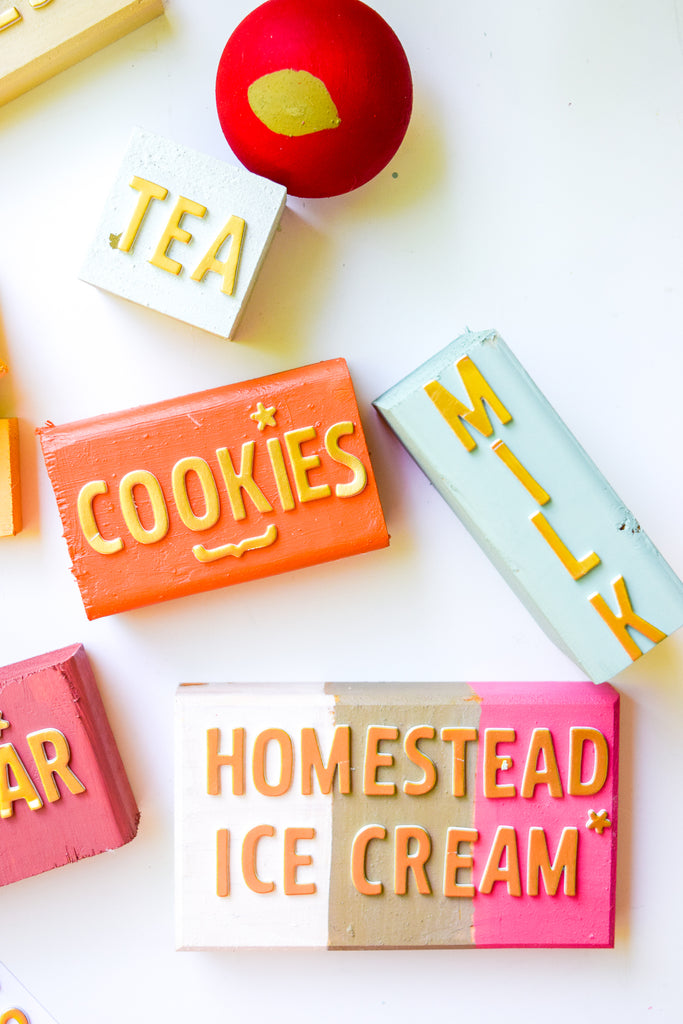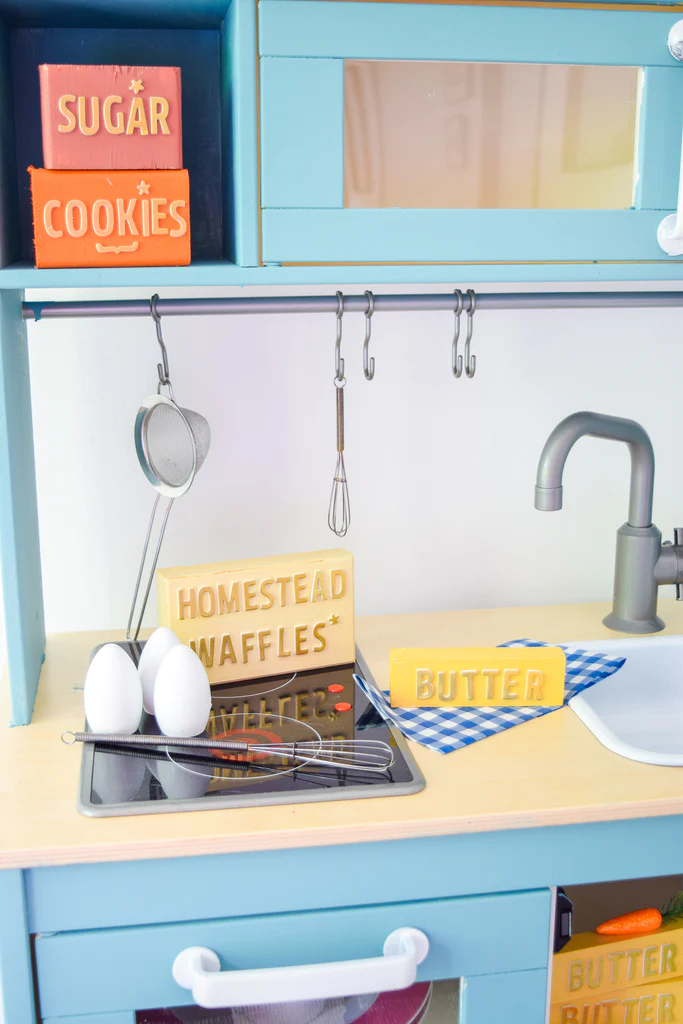 We'd love to see what you make!
Share your completed project with us in the Paint It Beautiful Facebook Group.
And don't forget to check out more children-inspired tutorials below
Disclaimer: Our paints are not intended for use on items that may come into contact with a child's mouth.