If you're looking for a beautiful, neutral tone to add to any room of your home, Sturbridge White is the perfect paint colour. Offered by Homestead House Milk Paint, this whitest white adds subtle character without overwhelming the space.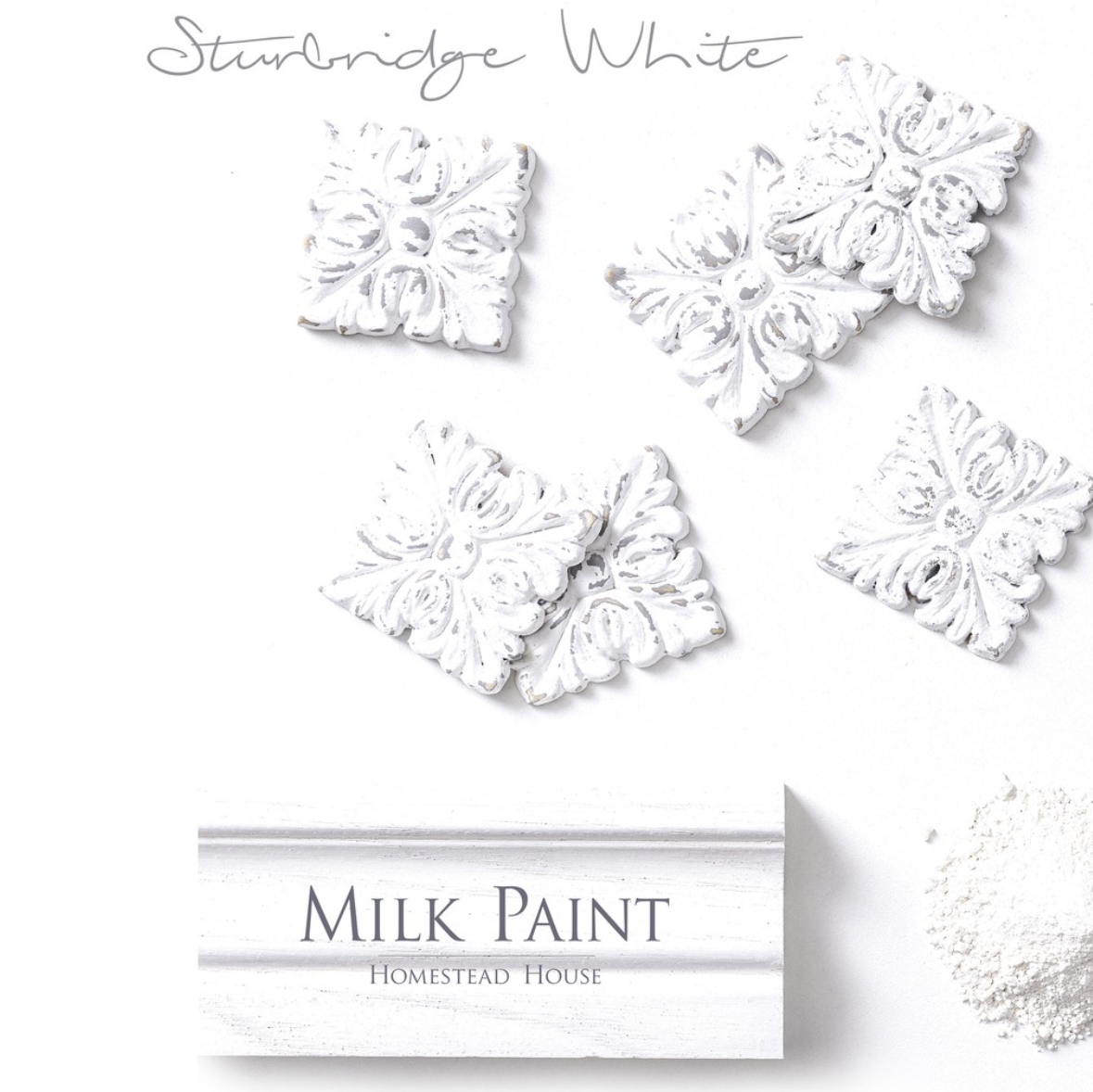 Sturbridge White Milk Paint
Milk paint is an all-natural and eco-friendly paint option that is perfect for anyone looking to give their home a rustic, vintage touch. The lack of resins in milk paint helps expose any imperfections in the painted pieces for a unique look. It's also easy to apply, low odour, and colours can be mixed from powder to reach any desired texture. Milk paints are also safe for children and pets since they do not emit any dangerous fumes or solvents.
Homestead House has an extensive range of Milk Paint colours, and today we wanted to inspire you with Sturbridge White. It is the whitest of whites in the Milk Paint collection.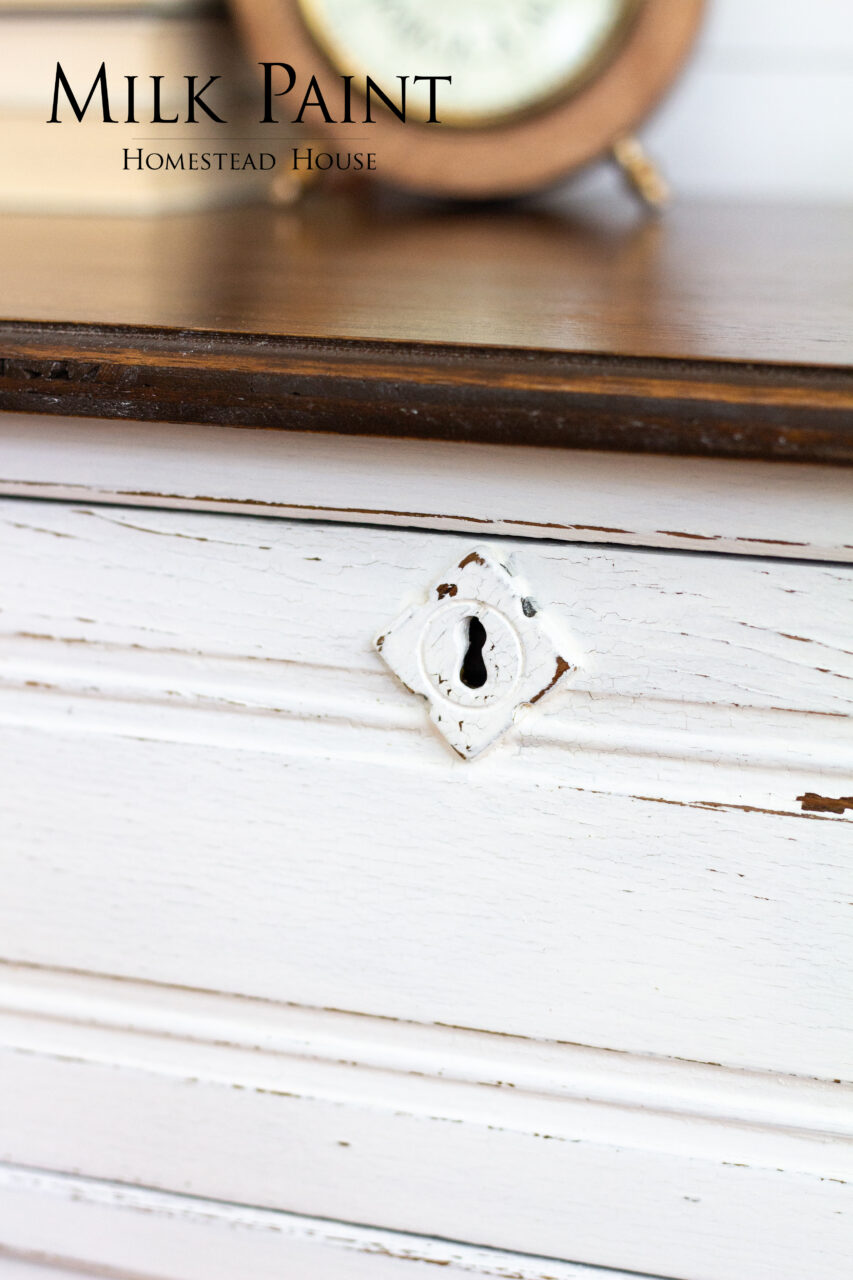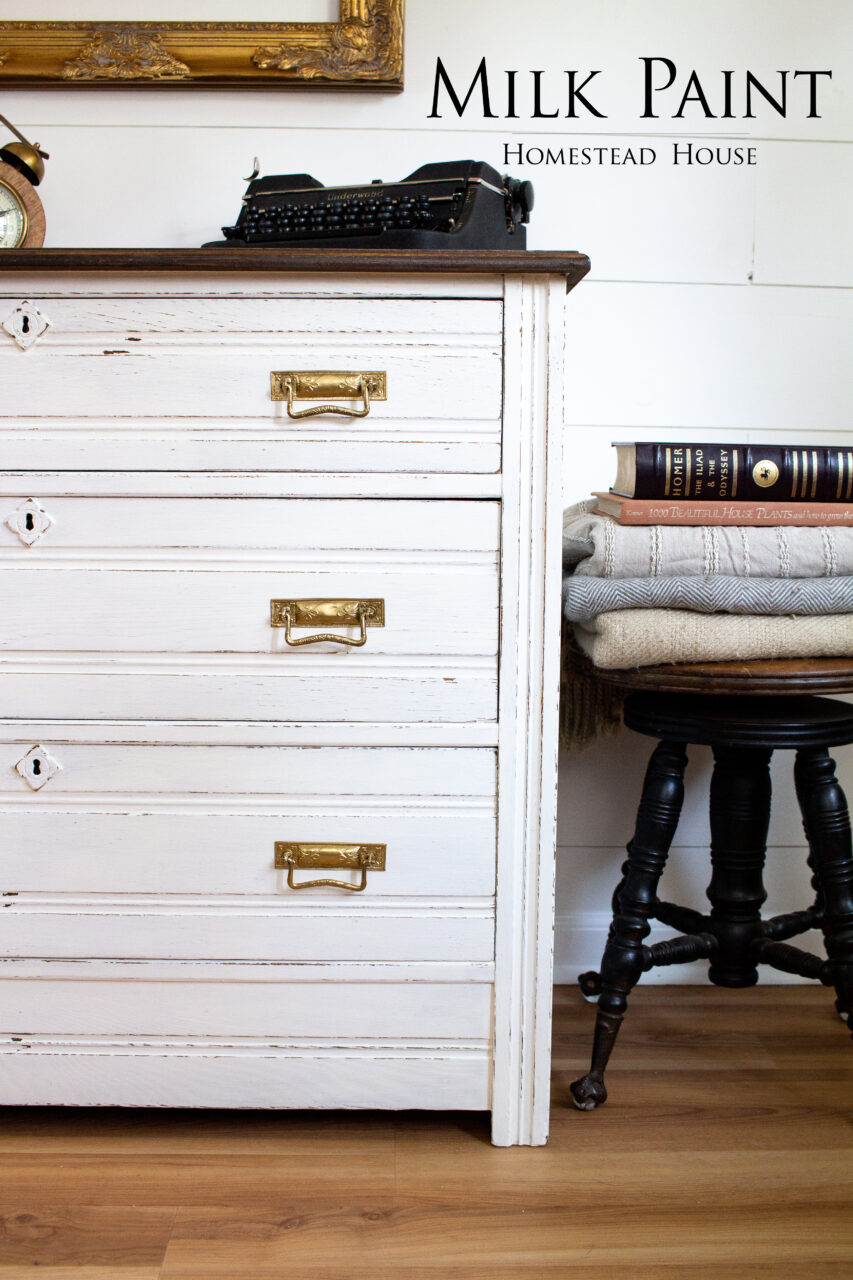 Homestead House colours depict the pioneer and colonial era of colours popular in those time periods. Sturbridge White does just that. In those days on the Homestead, they would have used natural elements to pigment their paints. The process is slightly different today but we are proud that it is still a 100% natural product.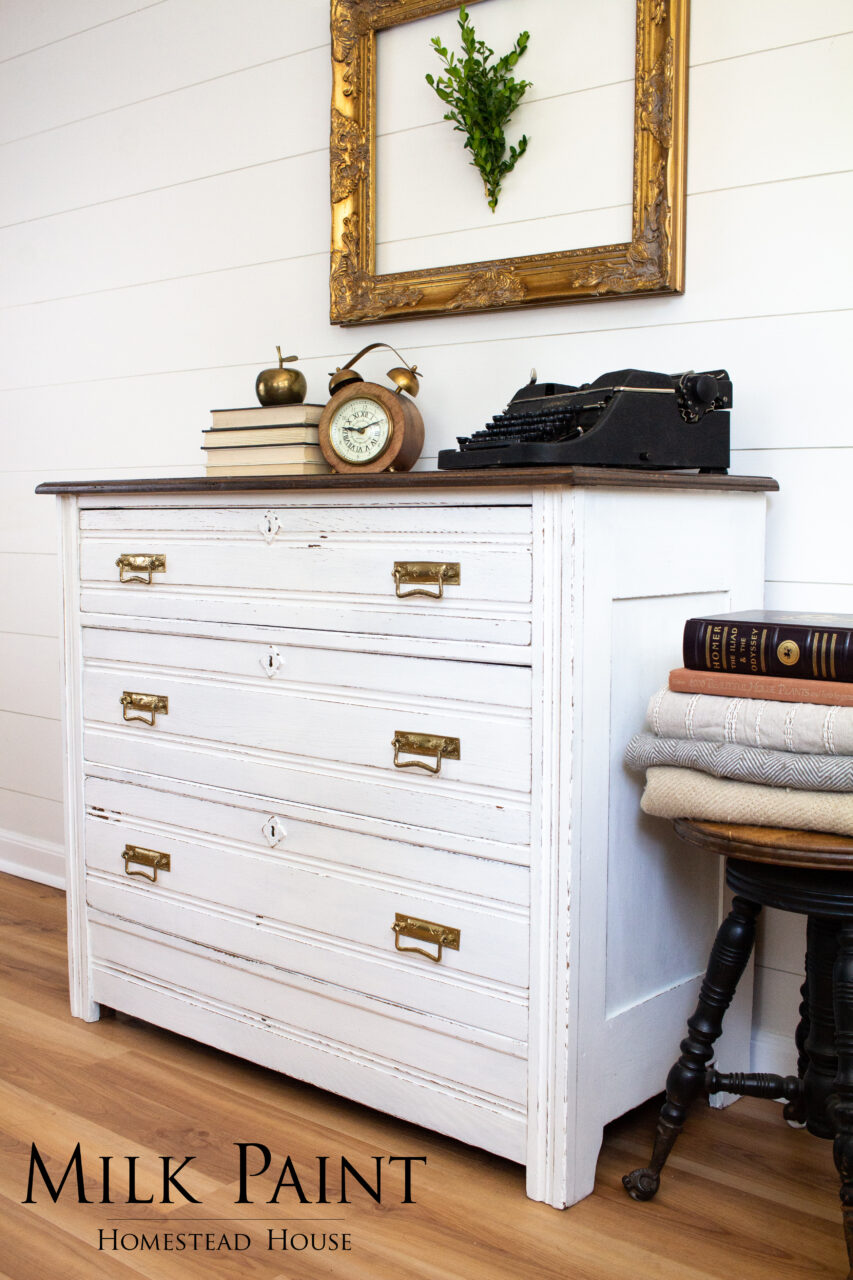 New to Milk Paint?
Are you new to Milk Paint? Here are some simple tips to follow!
It really is a simple paint to use and mix! Just add equal parts water and powder and stir for a few minutes. The powder will absorb into the water and you will be left with a table cream consistency. It isn't as thick as regular paint but the coverage is exceptional. 
Milk Paint dries to the touch in just 20 minutes! This means you can quickly apply multiple coats. As soon as it is dry to the touch, you are ready for another coat!
Sealing Milk Paint is the final step of the painting process. It helps protect your furniture from spills and stains, as well as prolong its life. There are a few different methods to seal milk paint that you can choose from including our natural Hemp Oil, our waxes, Stain and Finishing Oil and even our Tung Oil.
If you're looking for more Milk Paint Inspiration check out the newest Homestead House colours below.