The entryway of a home is the first thing guests see when entering, it sets the tone for the rest of the house. Introducing black furniture pieces to your entryway can be a bold statement that instantly creates a sleek and modern look. With the right accessories, black furniture pieces can be versatile enough to match any style, from minimalist to bohemian. The contrast of black against neutral walls or pops of colour can create a modern and dramatic effect. In this blog post, we'll explore a Coal Black Entryway. Inspiring you to create a stylish and captivating look that welcomes you and your visitors with trendy elegance.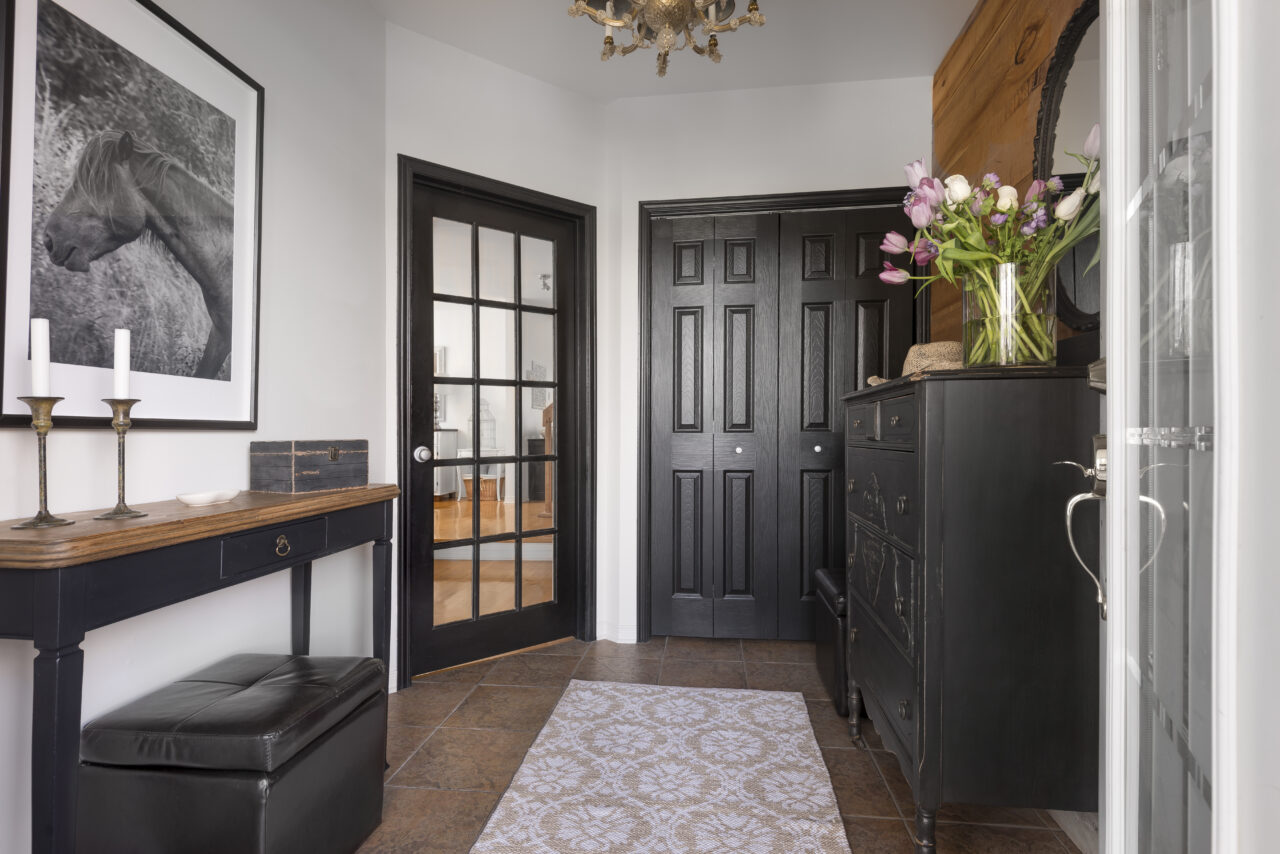 Homestead House Coal Black
Homestead House Milk Paint is a versatile product that can be used to create various looks on your furniture. The beauty of Milk Paint is that it's not limited to a single style or trend but can match any style, from rustic and vintage to modern and contemporary. Coal Black can be used alone to create a clean and sharp black finish or a chippy weathered look. Whether you want to add some edge to your furniture or create bold statement pieces, Homestead House Milk Paint in Coal Black is the perfect choice. Homestead House Milk Paint is also environmentally friendly and non-toxic, making it easy to use for any project.
Coal Black Entryway Dresser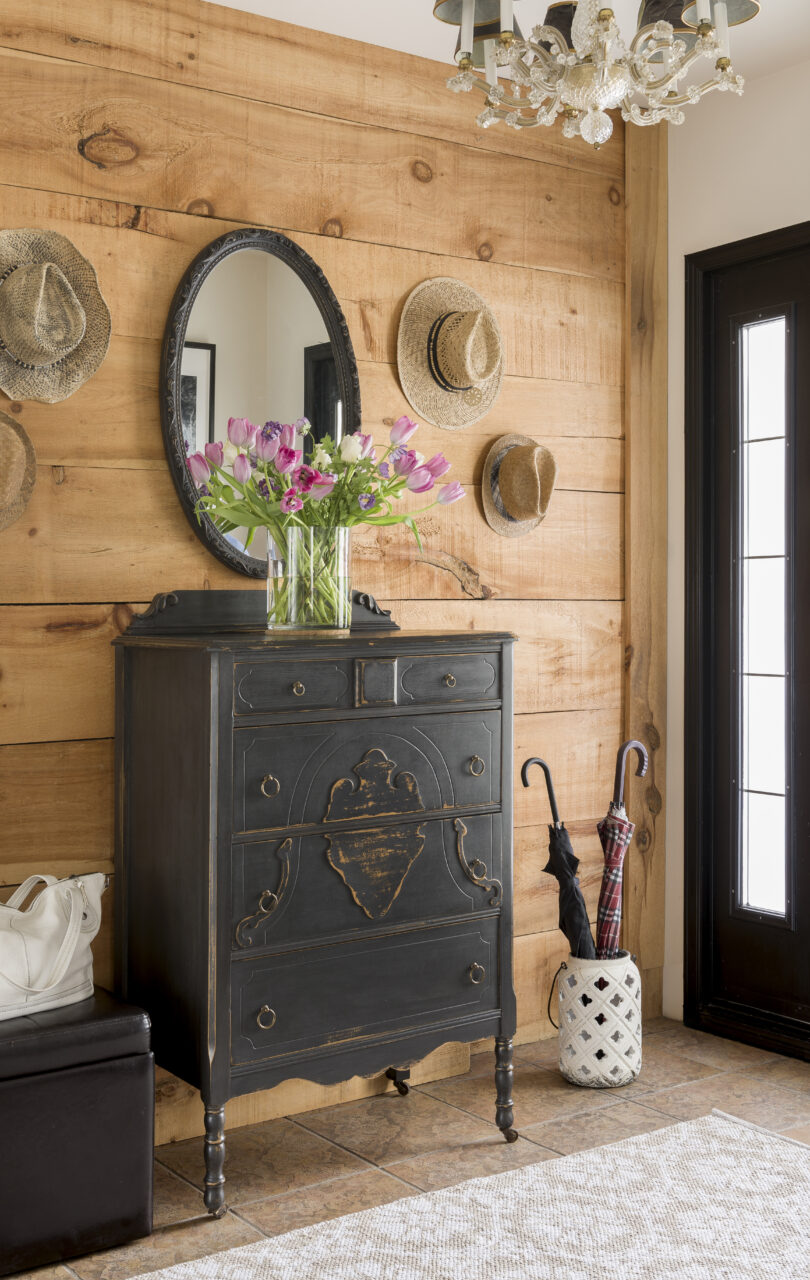 Coal Black Entryway Tapletop
A dresser may seem like an unconventional option for an entryway, but it can be a stylish and practical choice. A dresser provides storage space for items like shoes, hats, and gloves, that often clutter an entryway. We love this Coal Black dresser with its decorative accessories like the vase and mirror that make a statement. Overall, a dresser in your entryway creates some much-needed storage and also adds character and style to your space.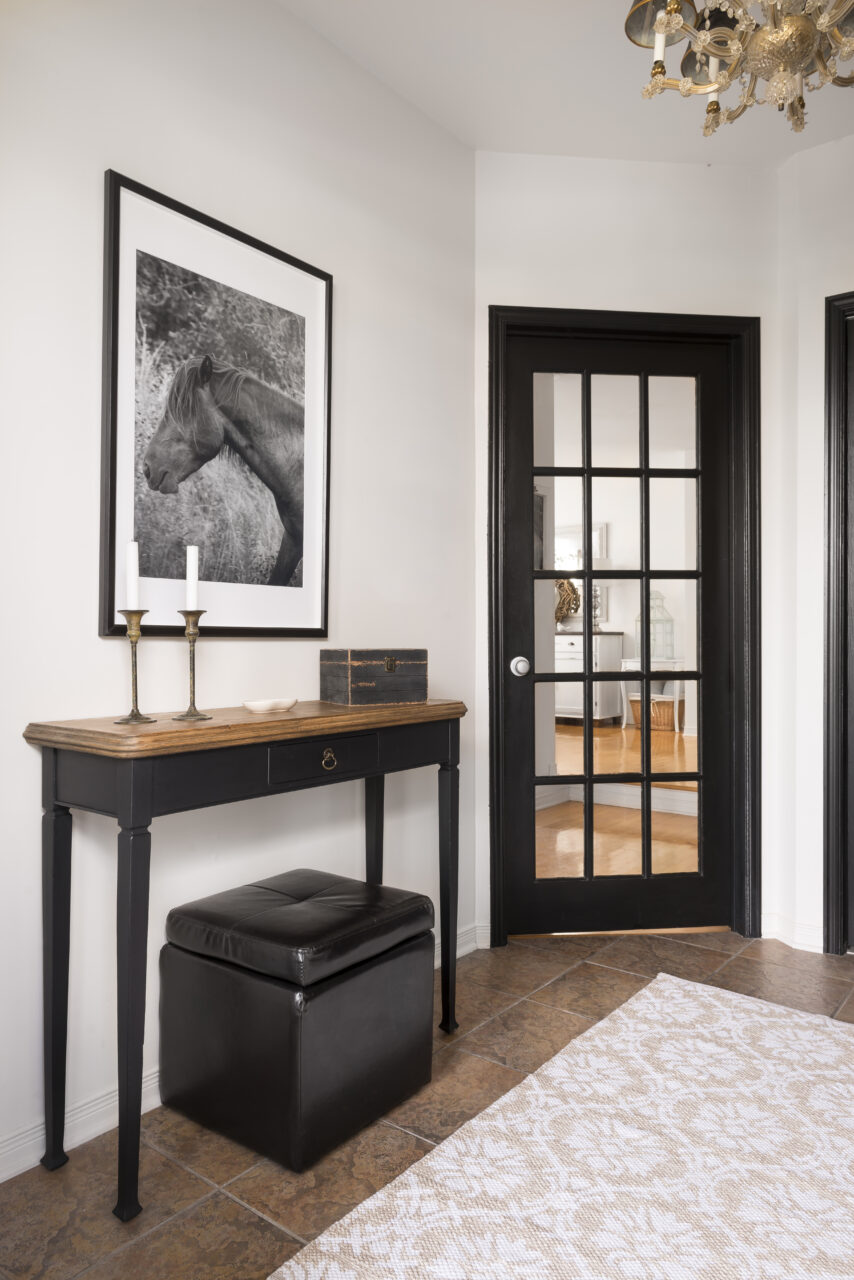 A thin table top for mail is a great addition to any entryway! It provides a designated spot to sort and organize your mail upon entering your home. This Coal Black tabletop can serve as a place to hold mail without taking up too much space in your entryway. Adding a few small decorative items like candles and a picture frame makes the space feel more personal and inviting. This simple addition can make a significant difference in keeping your entryway tidy and organized. It also adds a practical and stylish touch.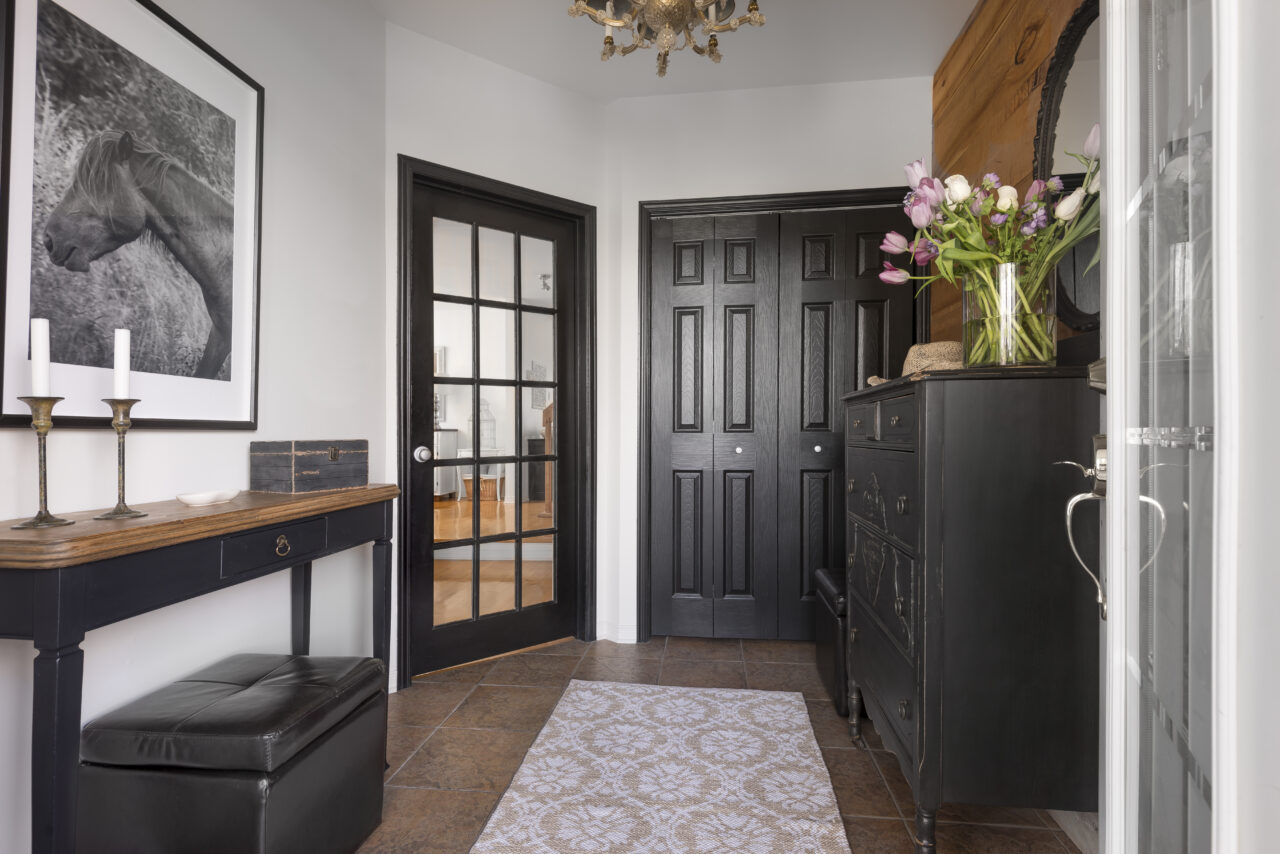 Well, have we inspired you with this Coal Black Entryway? Updating your entryway with Coal Black by Homestead House Milk Paint is an easy and effective way to create a modern and stylish look in your home. With its versatility, Homestead House Milk Paint can work with any home decor style preference while delivering a sleek and contemporary finish. Make a bold statement on your furniture and sharpen your interior design style to make your entryway a welcoming space. Try Coal Black today and see for yourself how it changes the ambiance of your entryway with its trendy depth and richness.