Milk paint is a popular type of paint known for its ability to create a chippy, vintage look. Milk Paint by Fusion and Homestead House Milk Paint are easy to use and can create a range of beautiful, unique finishes. In this post, we will explore how to get a chippy look with Milk Paint.
What is Chippy Paint?
Chippy paint refers to a style with a worn, distressed look. The paint appears to have chipped away over time, revealing layers of colour underneath. This type of paint finish is popular in shabby chic and vintage decor. It adds. It is a great way of adding some time-worn charm to a piece.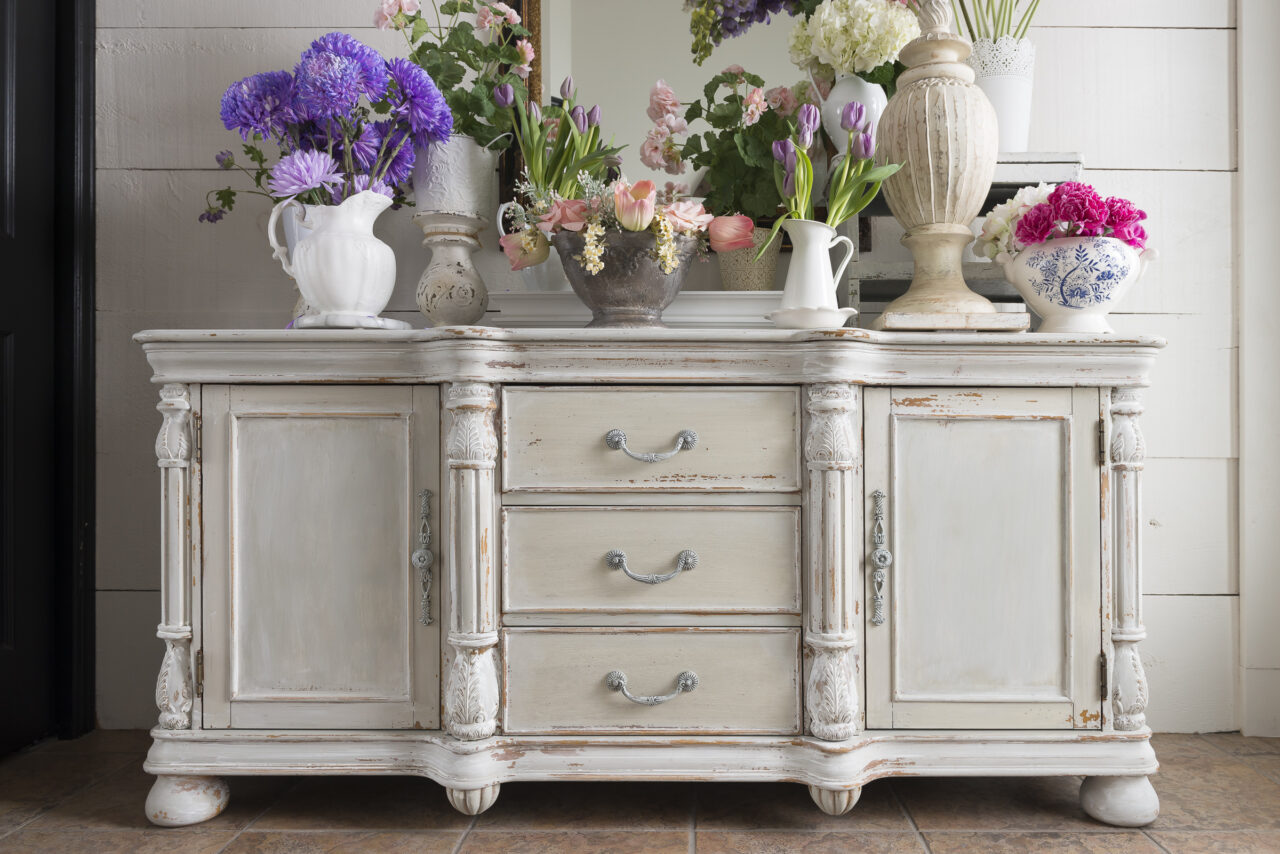 Using Milk Paint for a Chippy Look
Milk Paint is a versatile type of paint that can be used to achieve a chippy look on furniture, home decor, and even walls. Here are the steps to achieve a chippy finish with Milk Paint: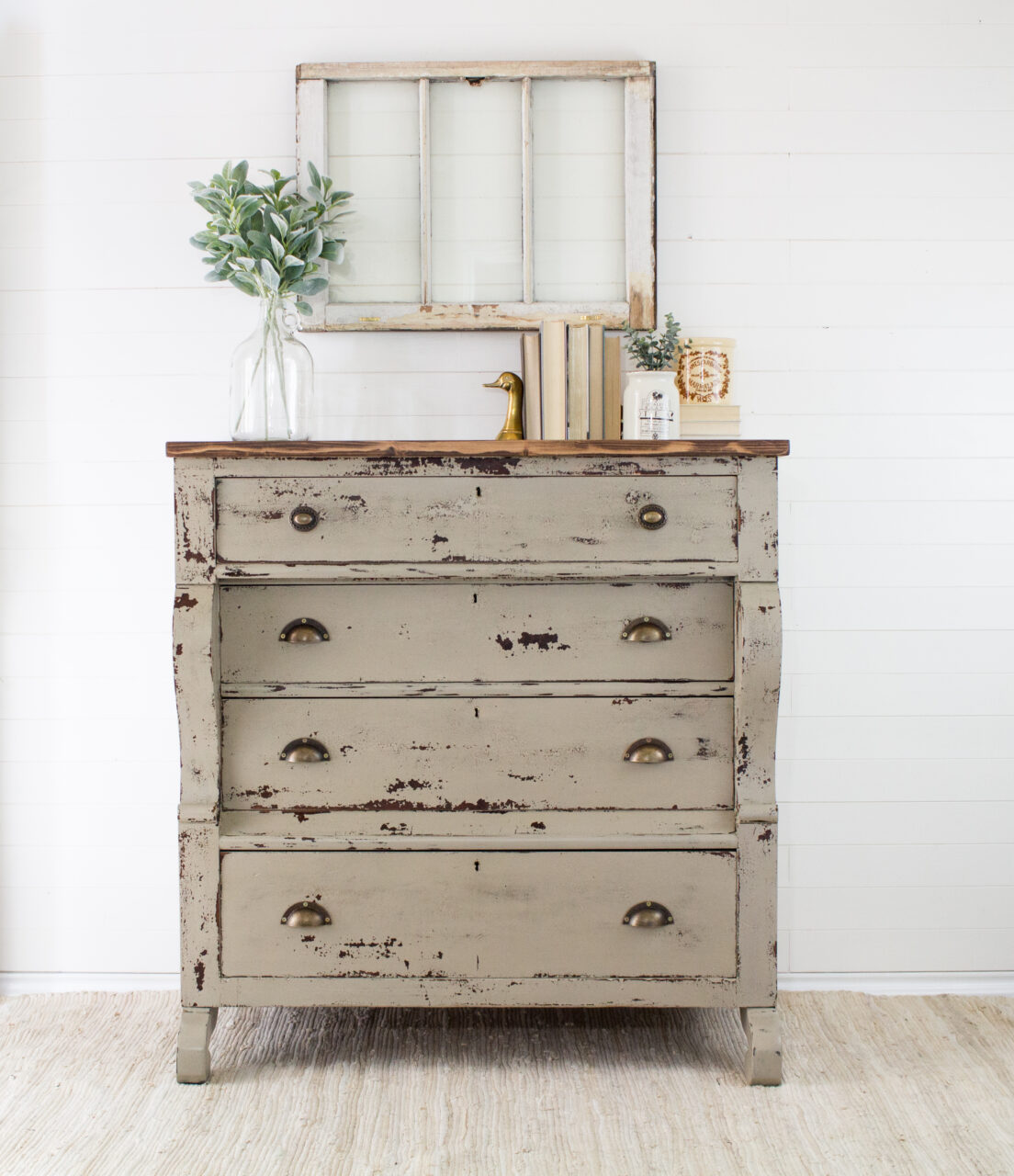 Minimal Prep
Normally we would say never skip the prep! Prepping your furniture is what allows the paint to adhere to your surface and we say it's the most important step. However, when you're wanting to achieve the chippy look, you don't want the paint to adhere to the best of its abilities, so we're skipping some of the prep work.
1. Clean your piece of furniture with TSP Alternative: Mix 2 capfuls into 1L of water. Wash the surface with the mixture to remove dirt and grease. Keep washing the surface until your rag is no longer removing visible dirt or grease (switching to a clean rag as needed).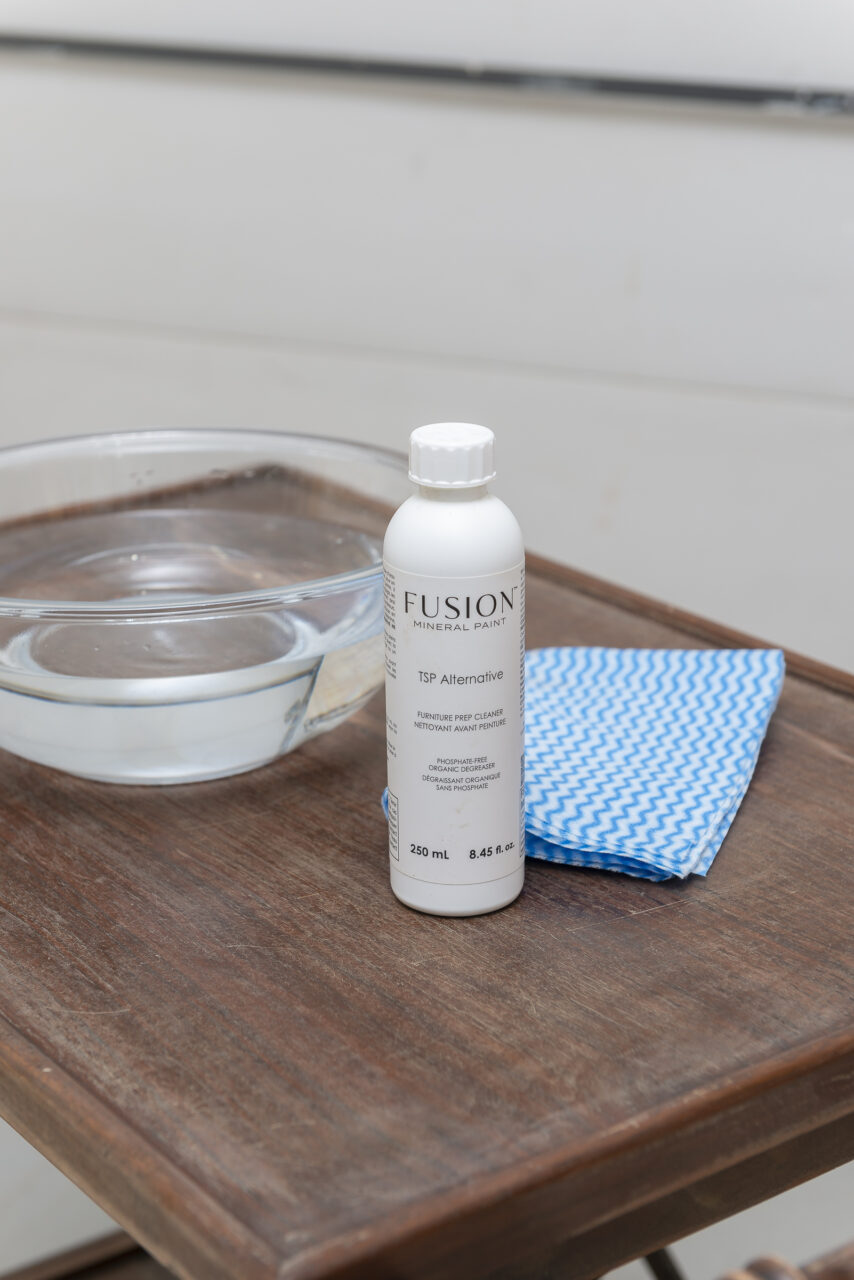 If your surface is non-glossy or previously painted that's it for your prep work, you're ready to paint!
Which surfaces are best to achieve a chippy milk paint finish?
The best surfaces for getting that chippy effect are pieces that have been previously finished. That can be a painted surface or vanished / lacquered. Milk Paint has great adhesion even to those surfaces but usually finds a spot or two that it resists causing the chipping. That's exactly what you want! For best results, you want to just clean and then paint. You can usually see the resist spots after the second coat of milk paint, so you have an idea of where the chipping will happen.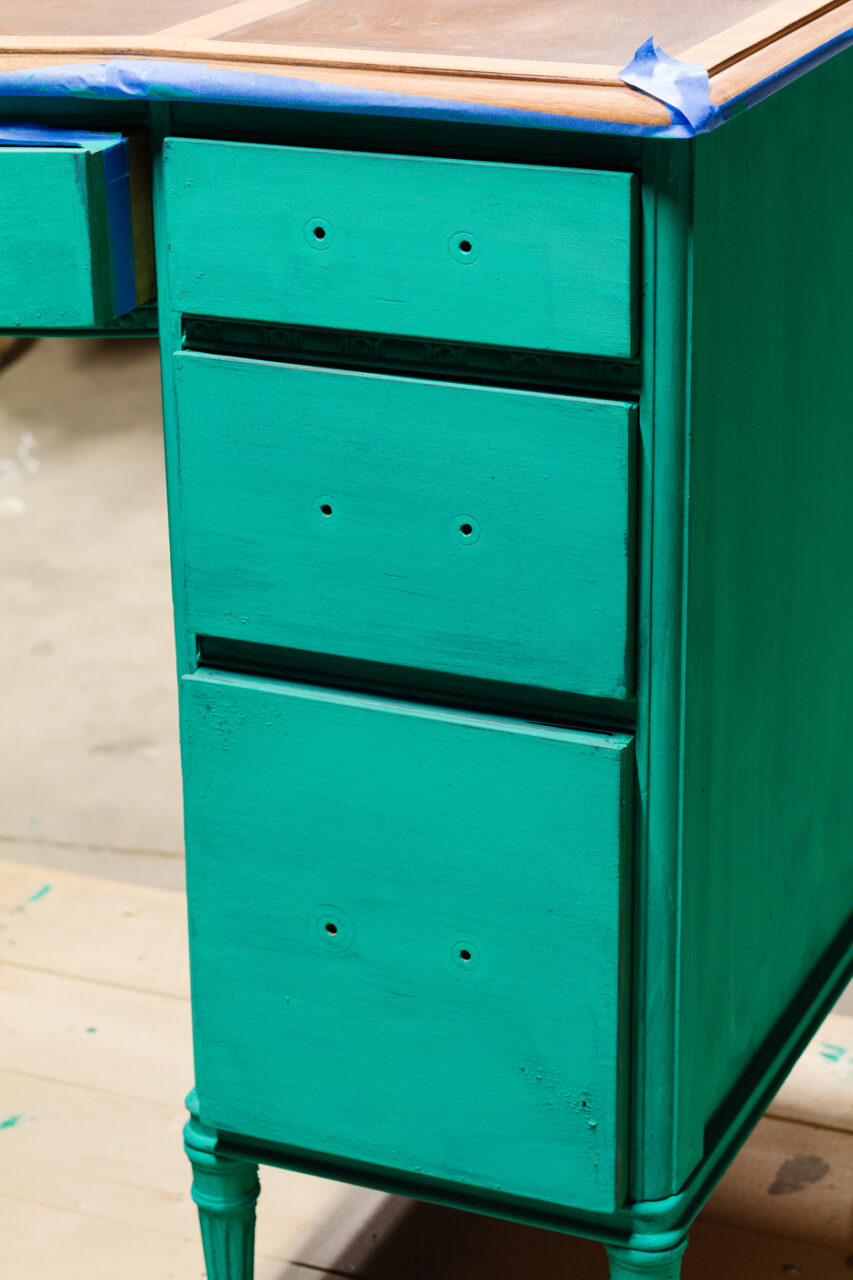 If your surface is glossy:
2. Glossy surfaces are a great option for the chippy effect! Clean with TSP, give it a super light sanding to slightly de-gloss the surface, without this, the paint could completely chip away. Once you have the amount of chipping you like seal it with Tough Coat or SFO
If your surface is raw wood:
2. Raw wood is not the best surface for the chippy effect. You can force distress by applying furniture wax or beeswax finish to the edges (and anywhere else you want it to chip) of your piece. This will ensure that the paint will not adhere in those spots.
Mix Your Milk Paint
It's super simple to mix Milk Paint, just mix 1 part Milk Paint powder with 1 part water.  It's important to continuously stir as you paint. The pigments are heavy and will settle to the bottom, and hint - the pigments are what cover oh so well!! See this video for mixing milk paint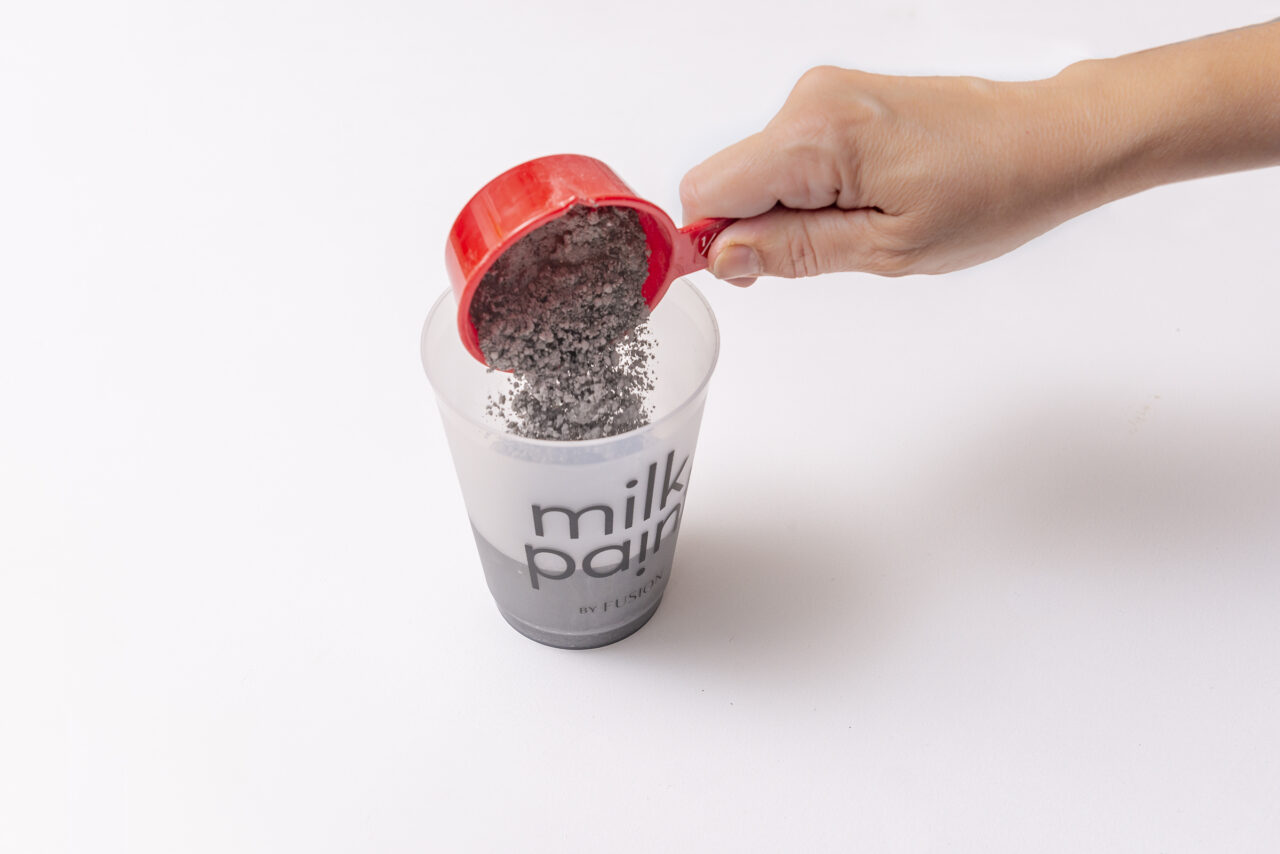 Paint It Beautiful
Next, paint your piece! You'll need to paint 2-3 coats of Milk Paint to achieve an opaque colour. One great thing about Milk Paint is once it's dry to the touch, it's cured! This means you only need to wait approximately 30 minutes between coats.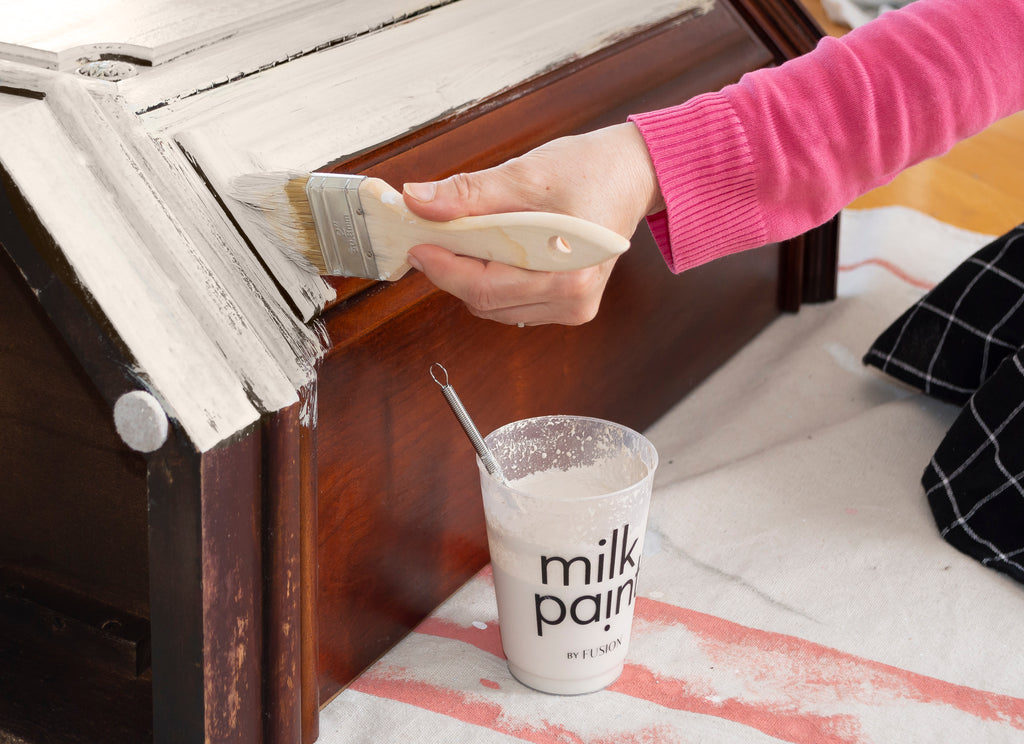 You should be able to see the chipping starting as soon as your piece is dry. If you're wanting to add more chippiness to the piece, it's simple! Just take a sanding pad and lightly scuff sand the areas you want to chip & watch the paint chip away.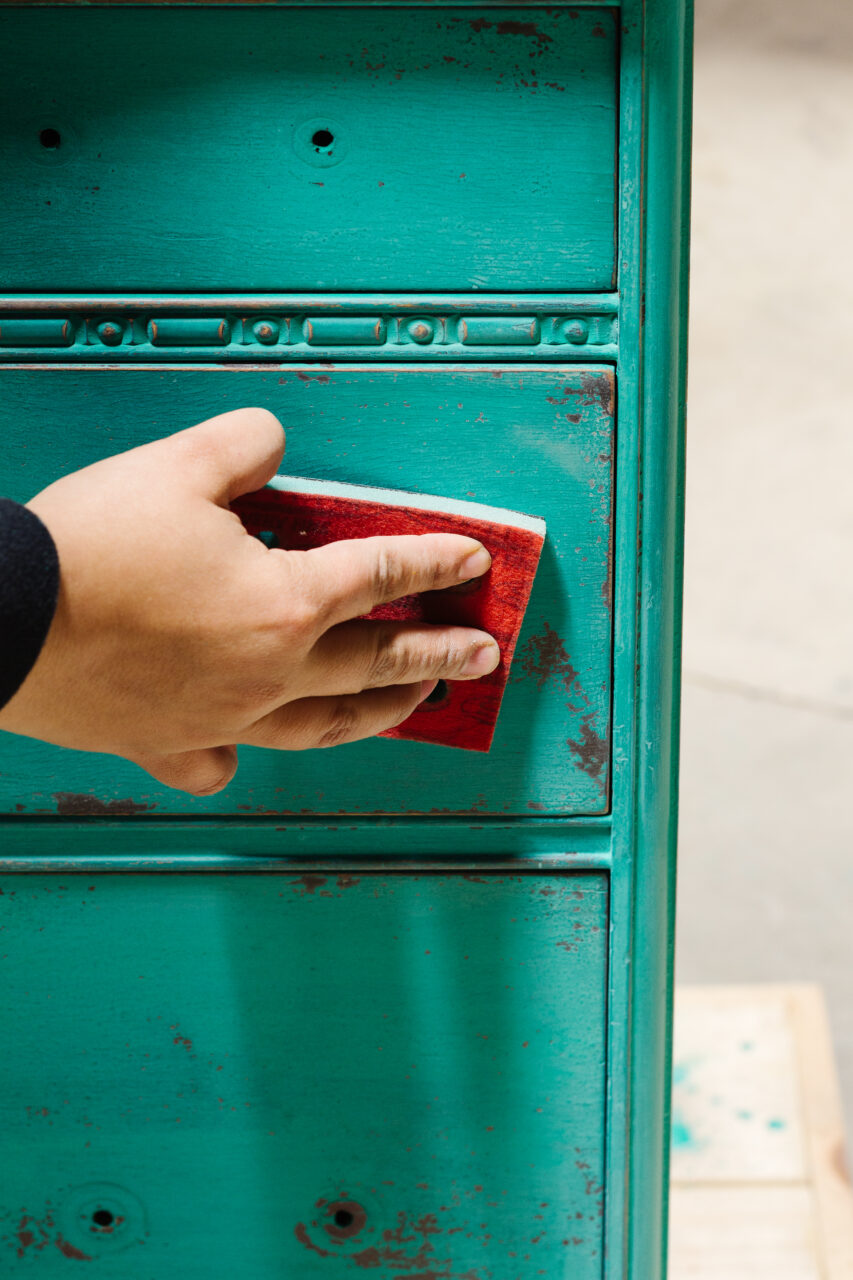 Once you're happy with the amount of chippiness it's time for step 4.
Sealing Your Piece for a Chippy Vintage Look
Lastly, once you're happy with how much chippiness there is, you'll need to seal your furniture with a top coat so it doesn't continue chipping. We suggest using Stain & Finishing Oil (SFO) or Tough Coat.
Stain & Finishing Oil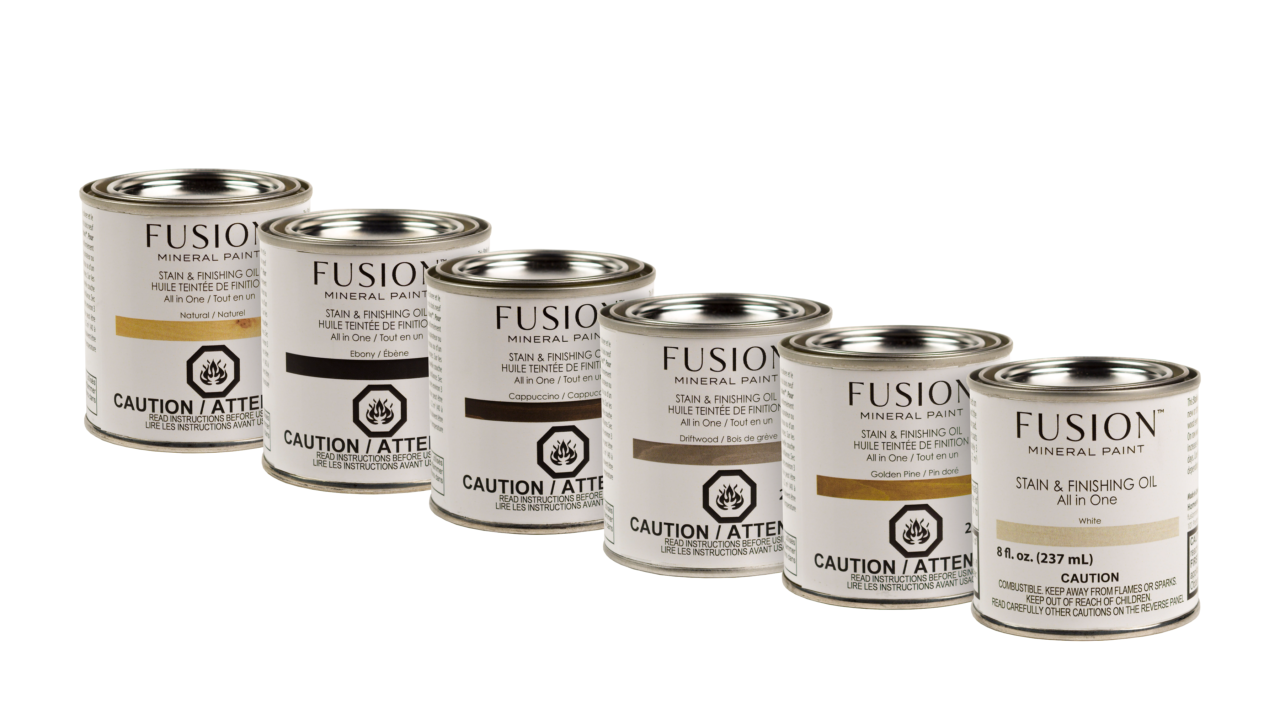 Pour or brush onto the surface, remove excess after 15-20 minutes. If desired, add a second coat after the re-coat time (9 hours) for deeper colour or more sheen. The pigment in it stains your wood accentuating the grain. SFO is a combination of natural oils and resins that penetrate into wood fibres to create a durable, scratch-resistant, waterproof finish. It does not leave a surface film that sits on top, but instead soaks into and becomes a part of your wood.
Tough Coat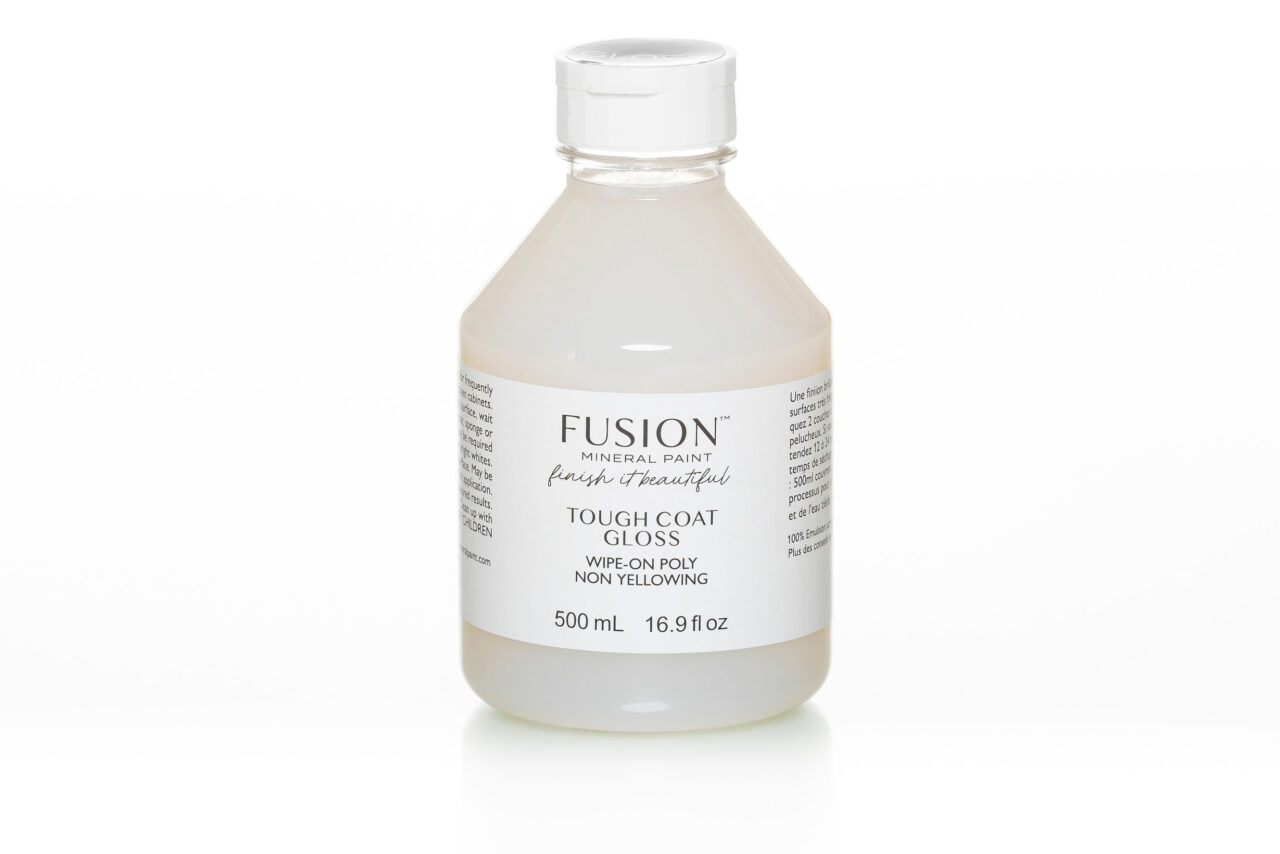 Gently mix your Tough Coat™ prior to using it as the matting agent and other ingredients may settle to the bottom. Do not shake vigorously as this will cause air bubbles in your piece that are difficult to remove once applied. Wipe onto the surface with a damp sponge or applicator pad. Dries quickly, so do not go over the same area twice until the second coat (if desired).
Once everything is all said and done, you've created a Chippy Vintage Look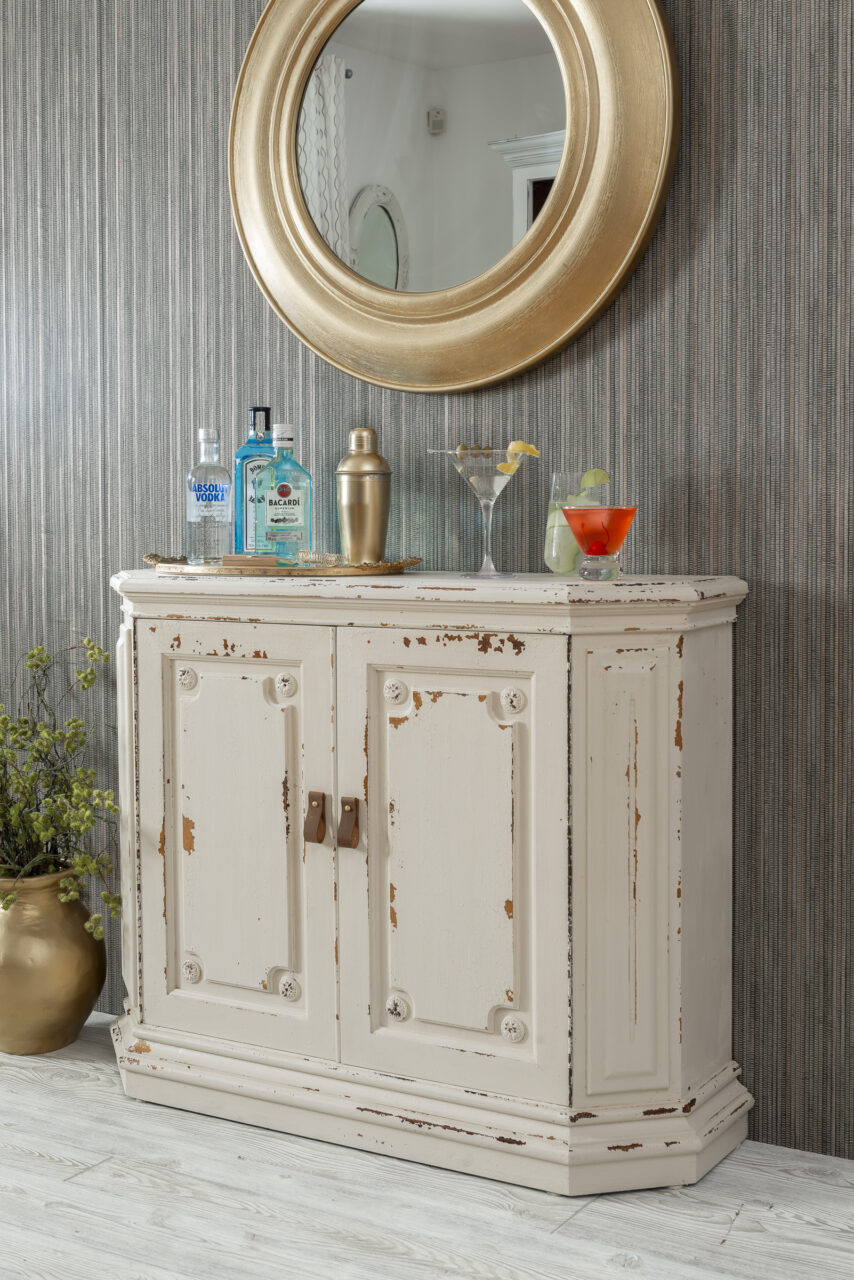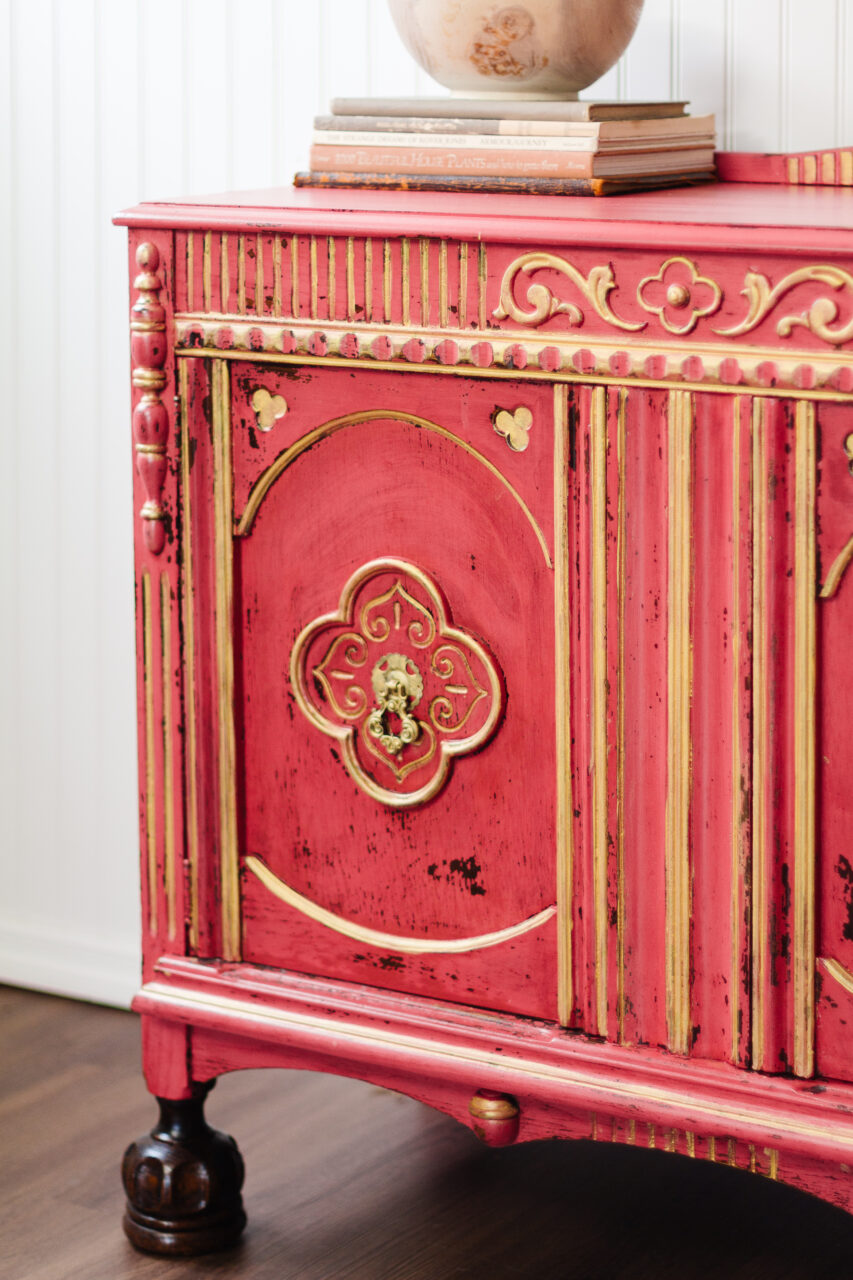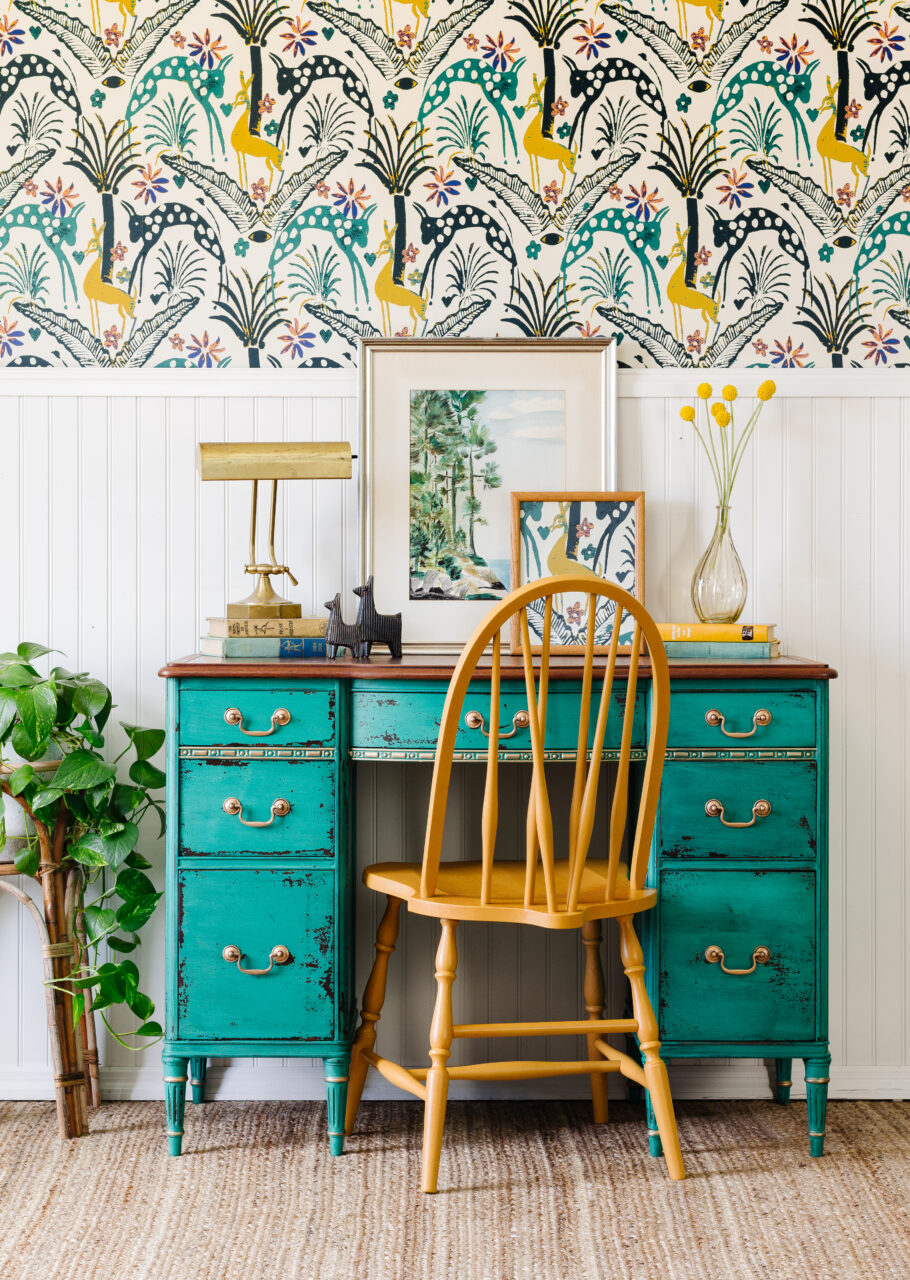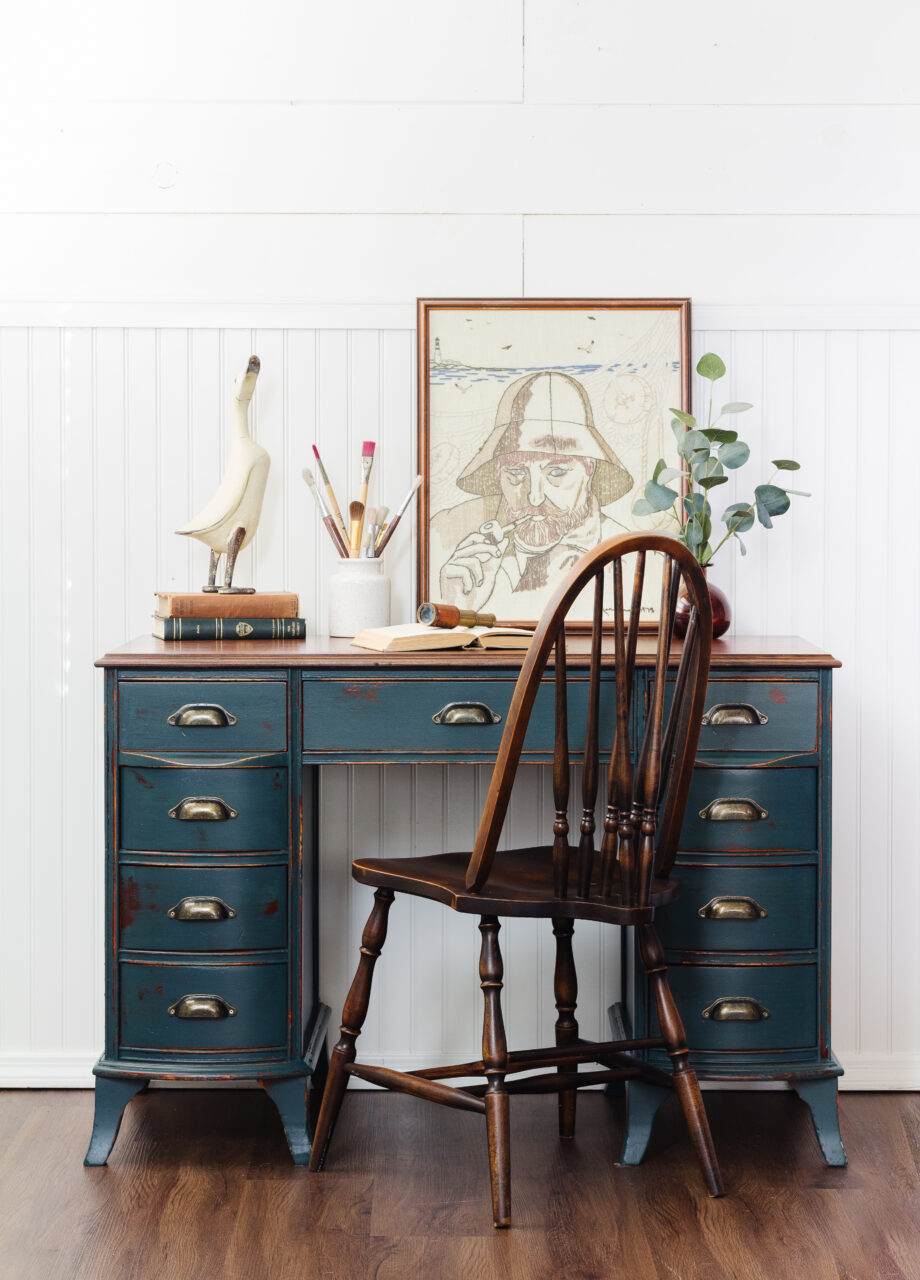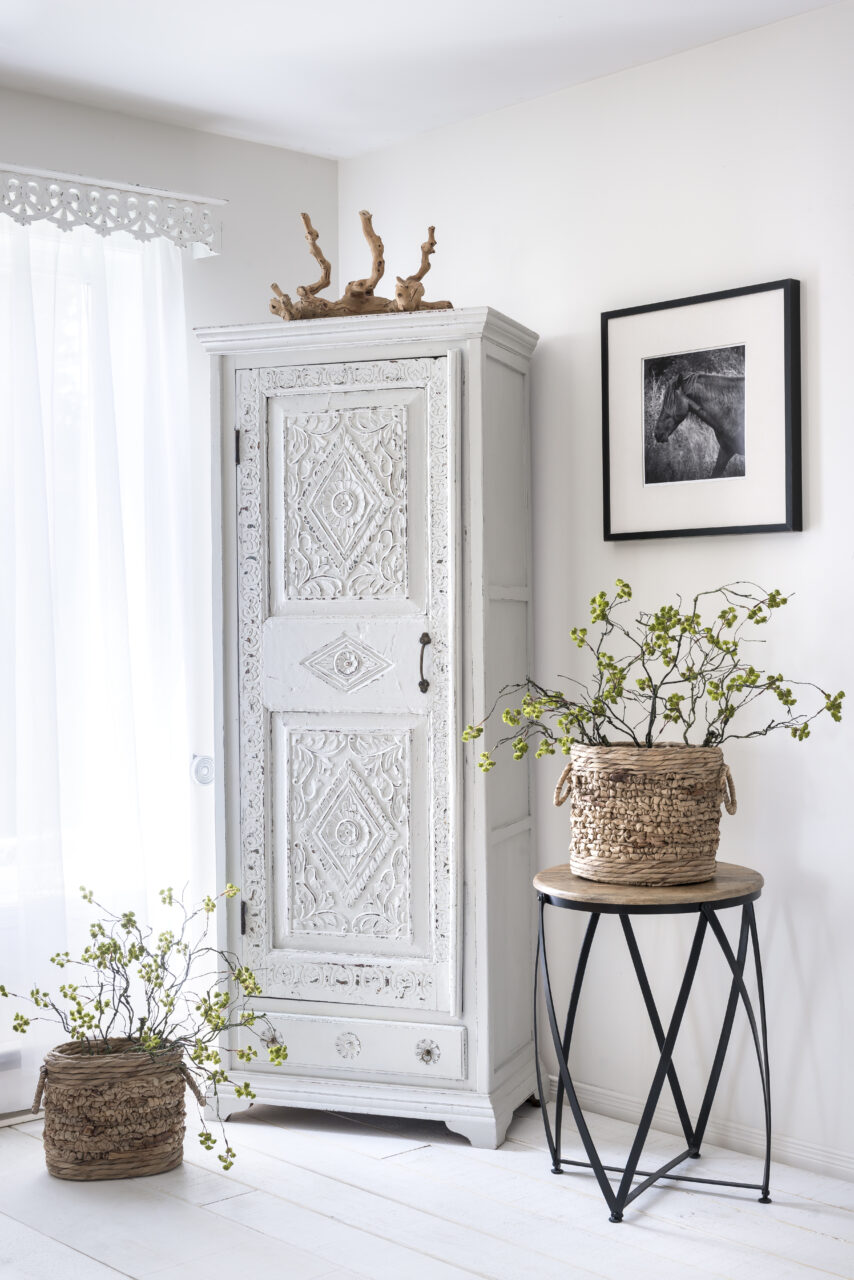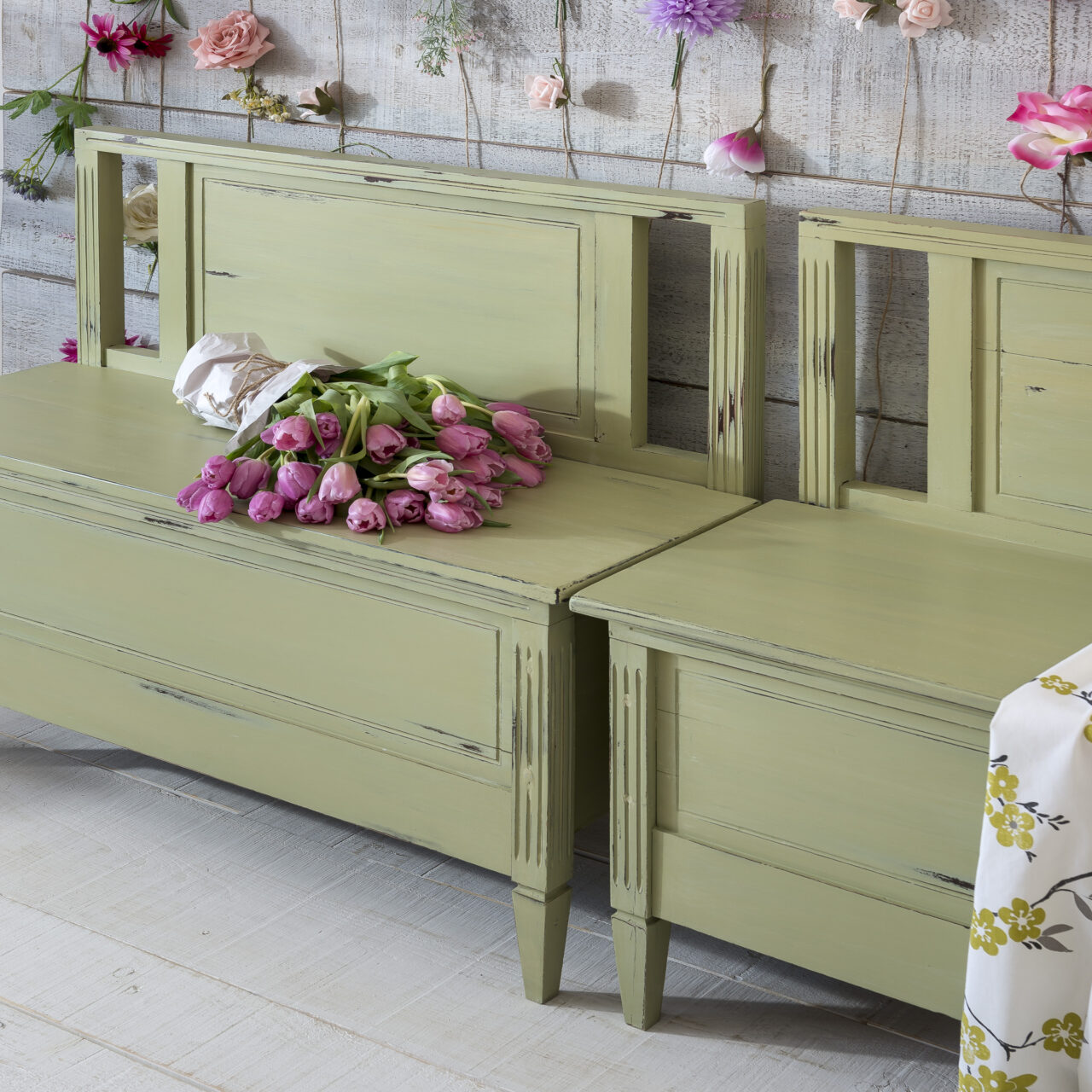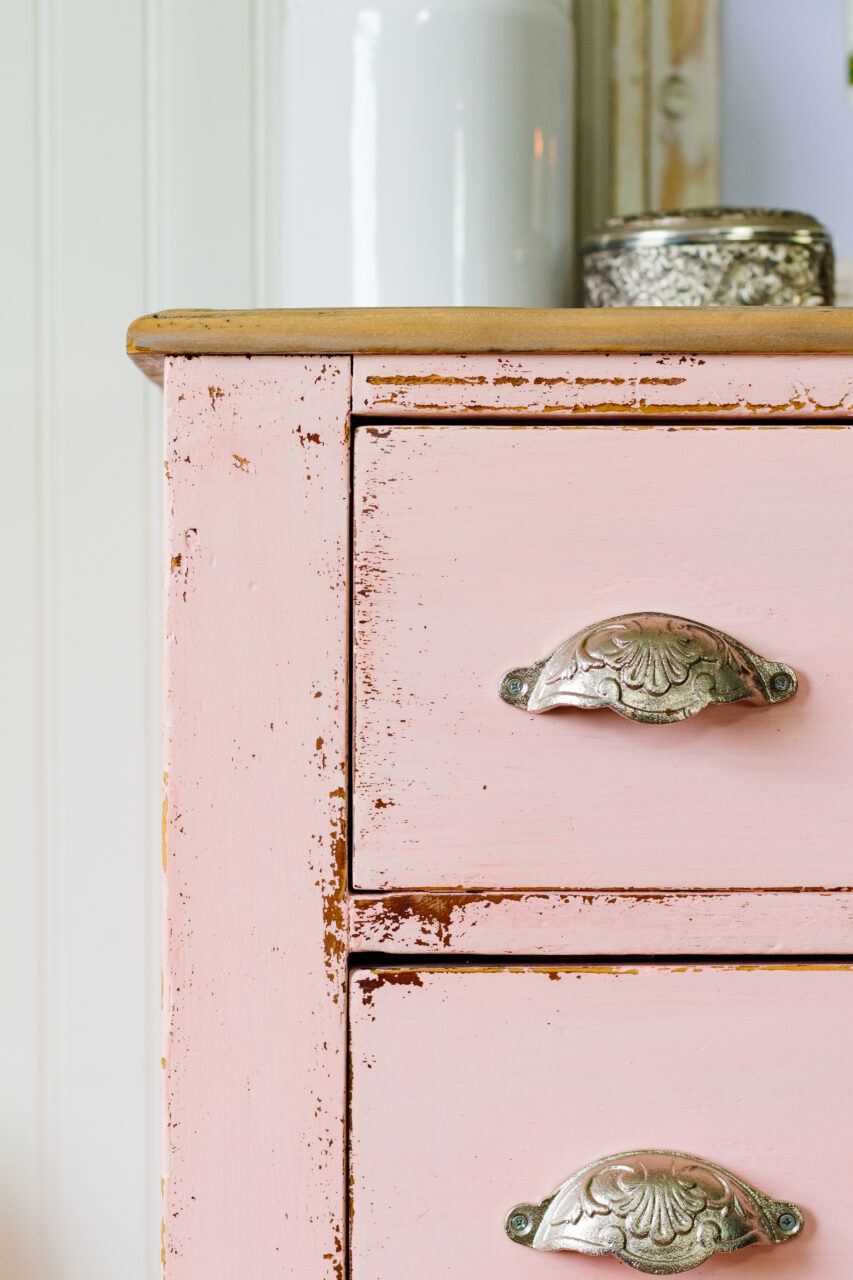 Milk paint is a great way to achieve a chippy, vintage look on furniture, home decor, and walls. By following these simple steps, you can create a unique, distressed finish that will add character and charm to any space.