Your entryway is the first impression guests have of your home, so why not make it a memorable one? One way to achieve a unique and charming look is by using Homestead House Milk Paint in the captivating shade of Waterloo Green. In this blog post, we'll explore the transformative power of this paint and showcase stunning feature images of an entryway house bench painted in Waterloo Green. Get ready to be inspired as we delve into the beauty of this colour and its ability to create an enchanting entryway.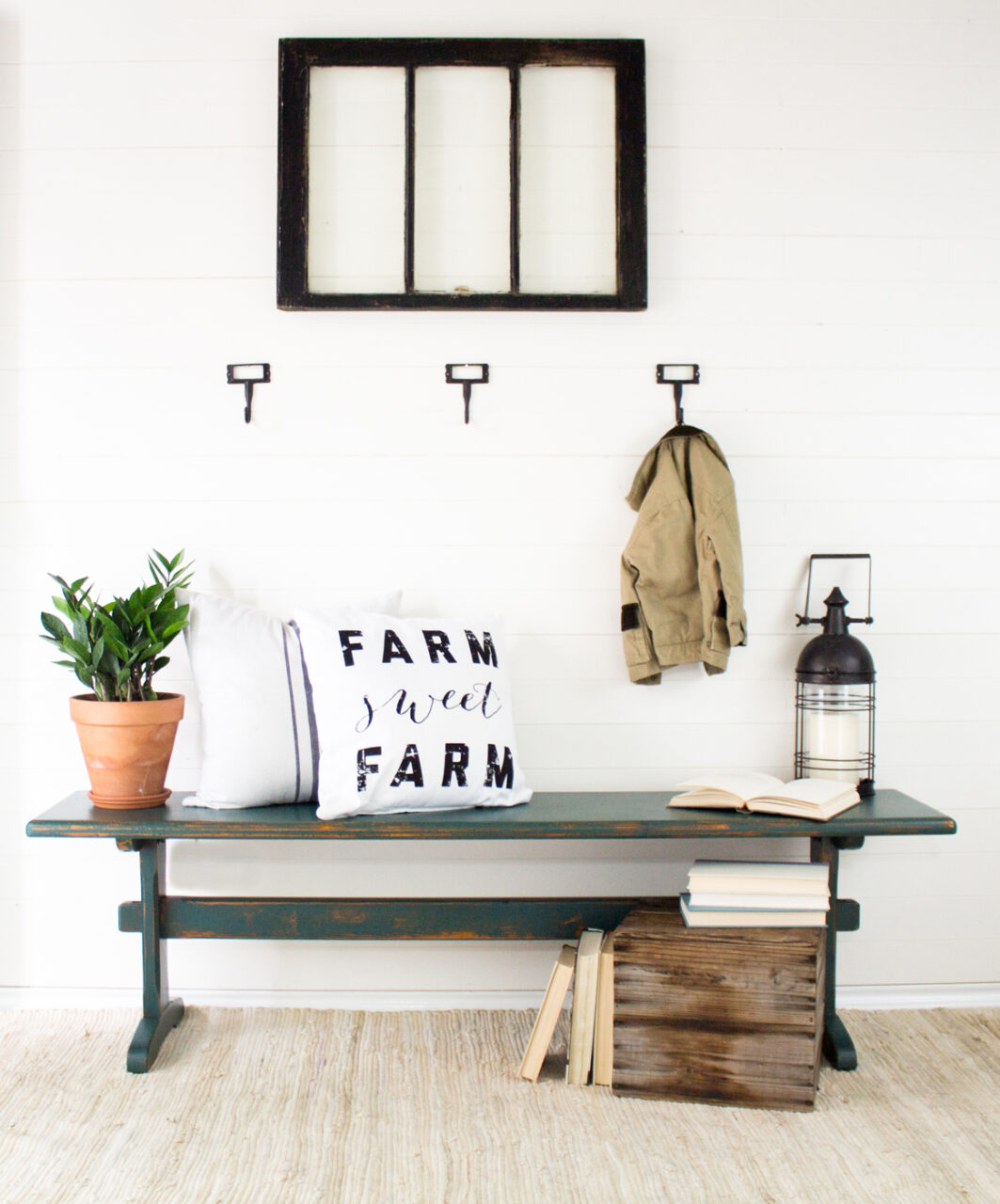 The Allure of Waterloo Green
Homestead House Milk Paint in Waterloo Green offers a touch of vintage elegance that can instantly elevate any space. This rich and vibrant green hue adds a sense of depth and character to your entryway, creating a welcoming atmosphere that sets the tone for your entire home. With its timeless appeal, Waterloo Green is a versatile colour that can complement various design styles, from farmhouse and rustic to eclectic and bohemian.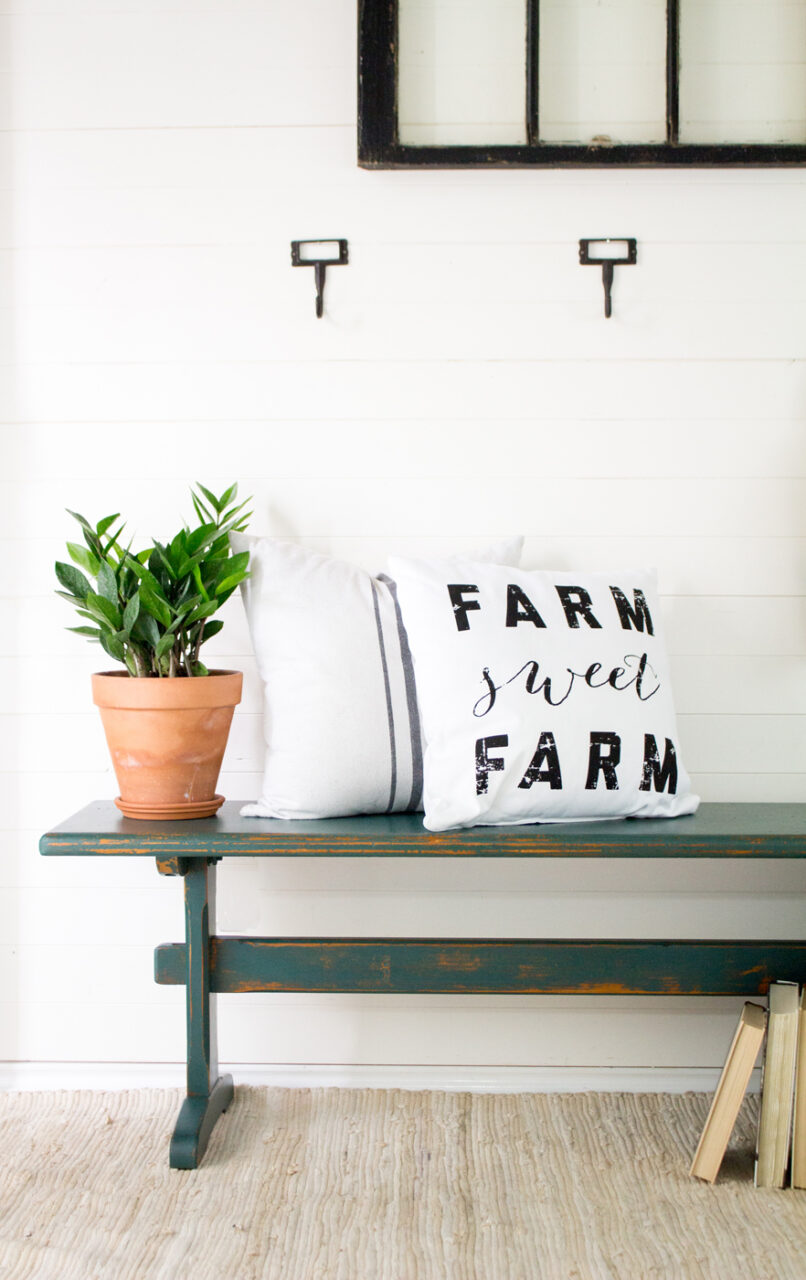 Prepping and Painting the Bench with the Enchanting Waterloo Green
Before you embark on your painting journey, ensure your bench is clean and free from any dust or debris by cleaning it with TSP Alternative. Prepare the surface by lightly sanding it to help the milk paint adhere better. Once the bench is prepped, mix the Homestead House Milk Paint in Waterloo Green. Mixing a 1:1 ratio of milk paint powder & water. Apply the paint using a natural bristle brush, following the wood grain for a seamless finish. Allow the first coat to dry completely (approximately 20 minutes). Then apply a second coat for a more opaque and vibrant look.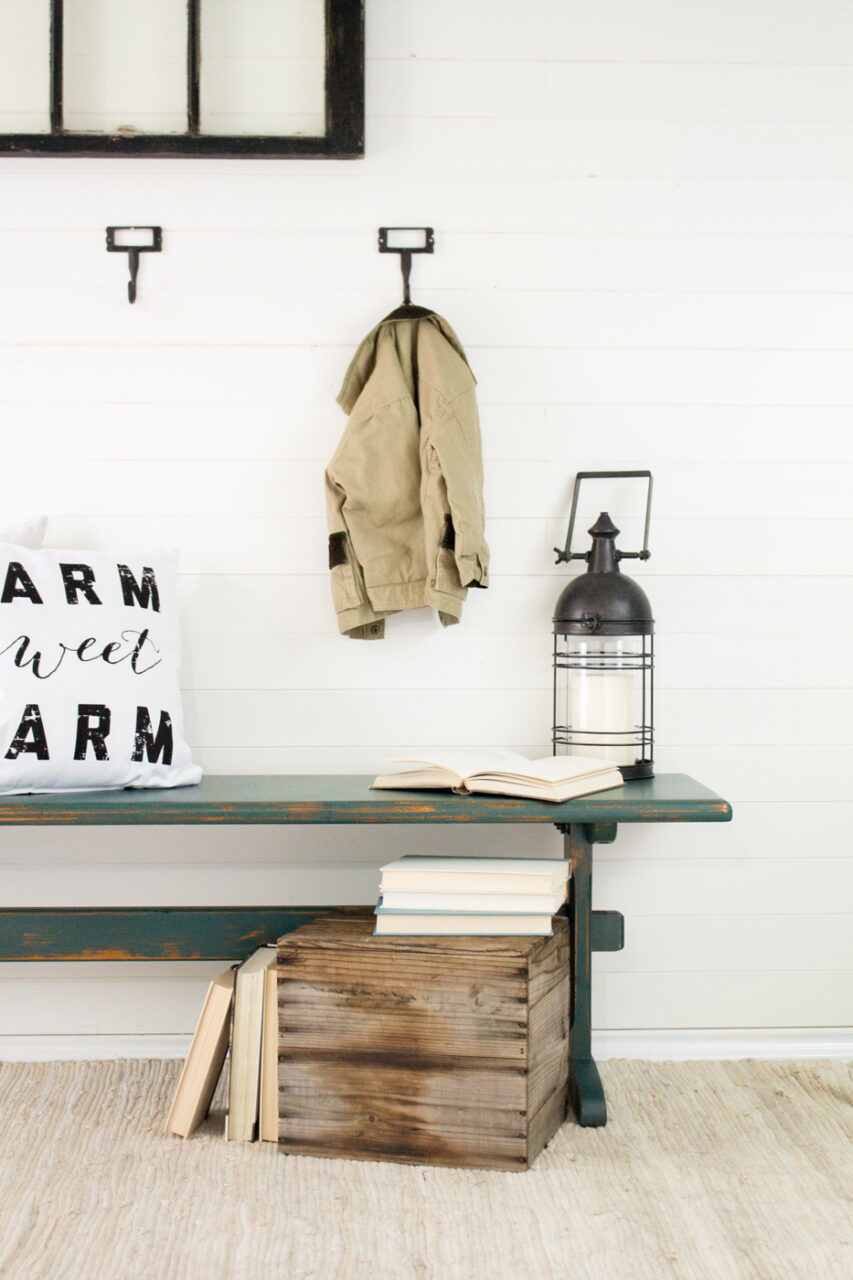 Once the second coat is dry you can give the edges a quick scuff sand! This increases the distressing and gives it a worn look.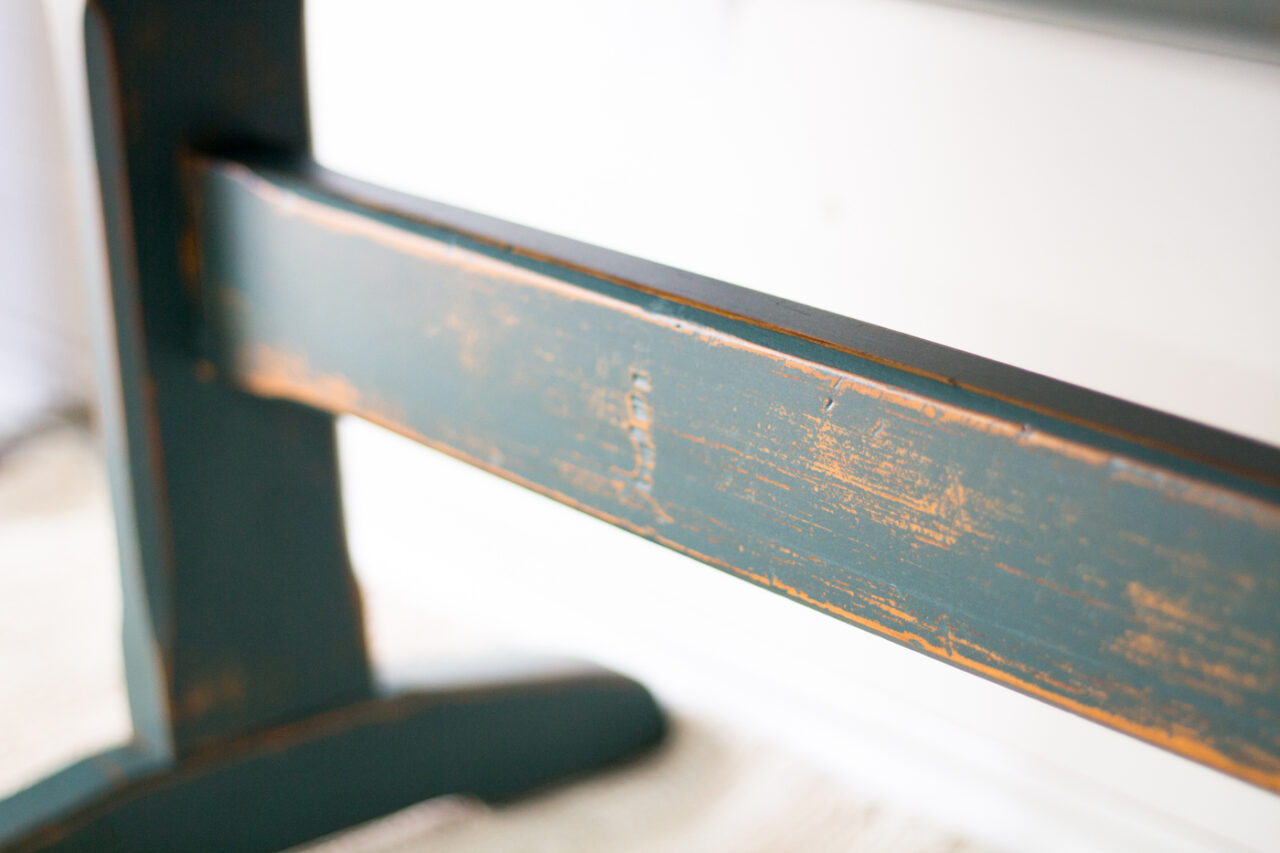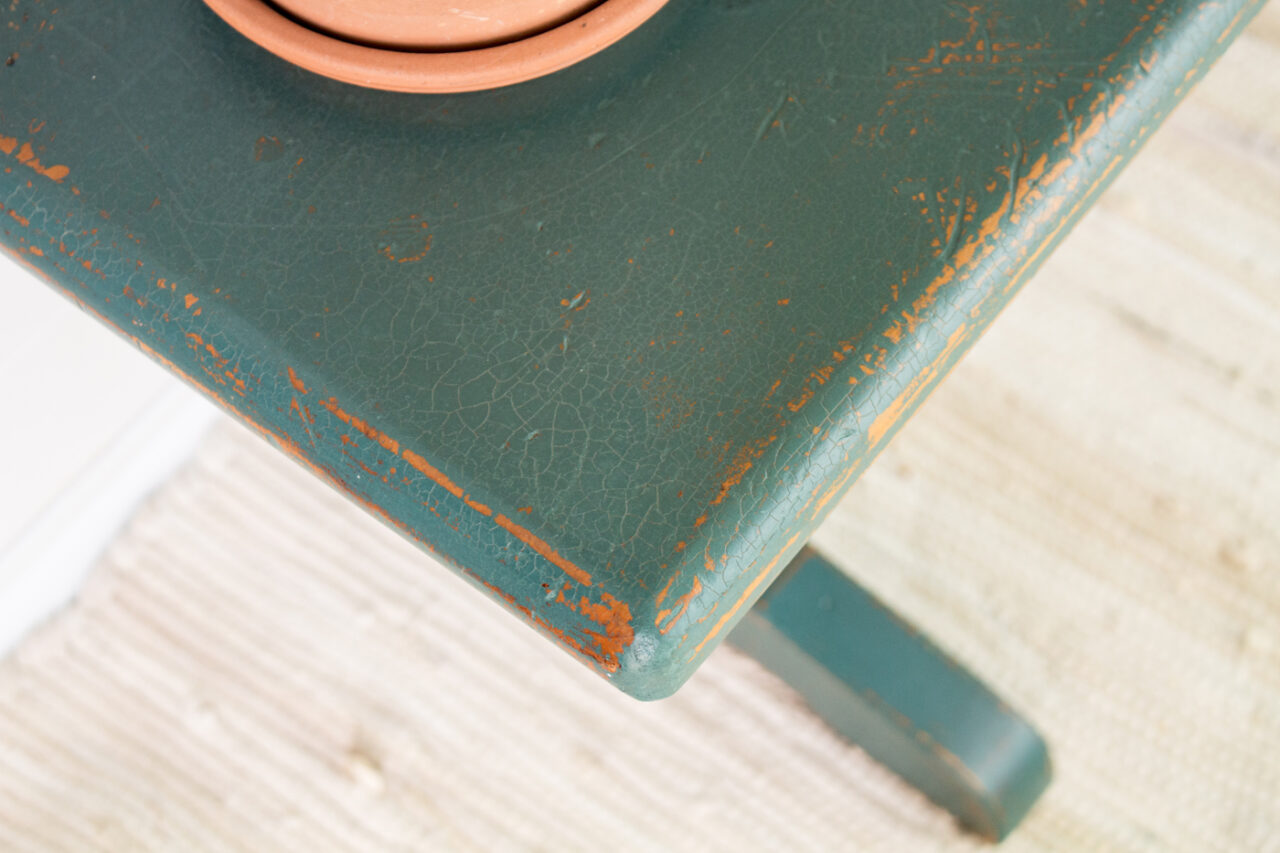 Choosing Your Top Coat
For this project, we used Hemp Oil as our top coat. Although a top coat isn't necessary over Milk Paint we do suggest one as it helps bring out the true depth of colour and create a water-resistant finish!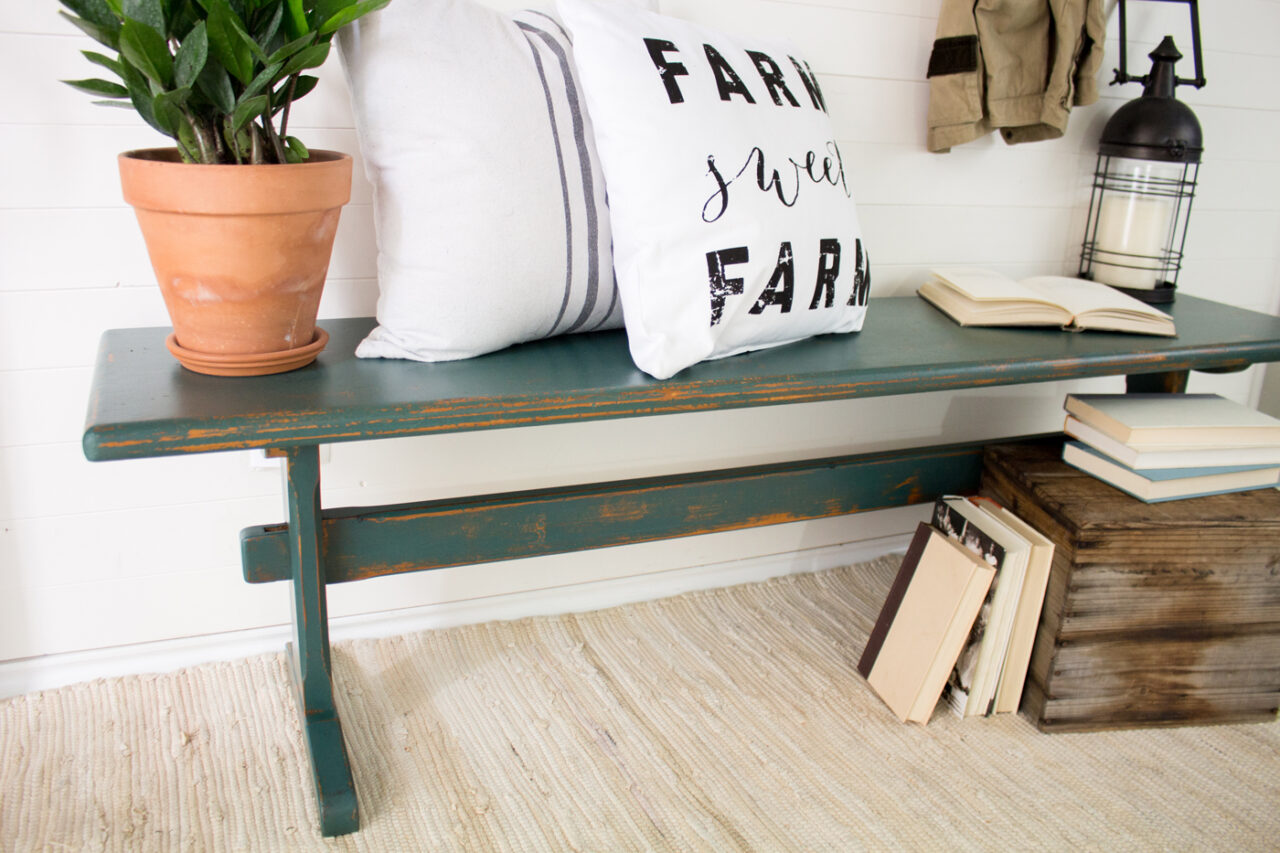 Creating a Welcoming Atmosphere
The Waterloo Green entryway bench becomes the centrepiece of your entryway, exuding a warm and inviting ambiance. To complete the enchanting entryway, consider adding a few decorative elements that complement the Waterloo Green bench. Add throw pillows that reflect your personality to enhance the bench's appeal. Place a vintage-inspired lantern nearby to create a soft, warm glow in the evenings. Install hooks above the bench to provide a practical solution for hanging coats, scarves, or bags. Add a touch of nature with a potted plant or fresh flowers to infuse life into the space.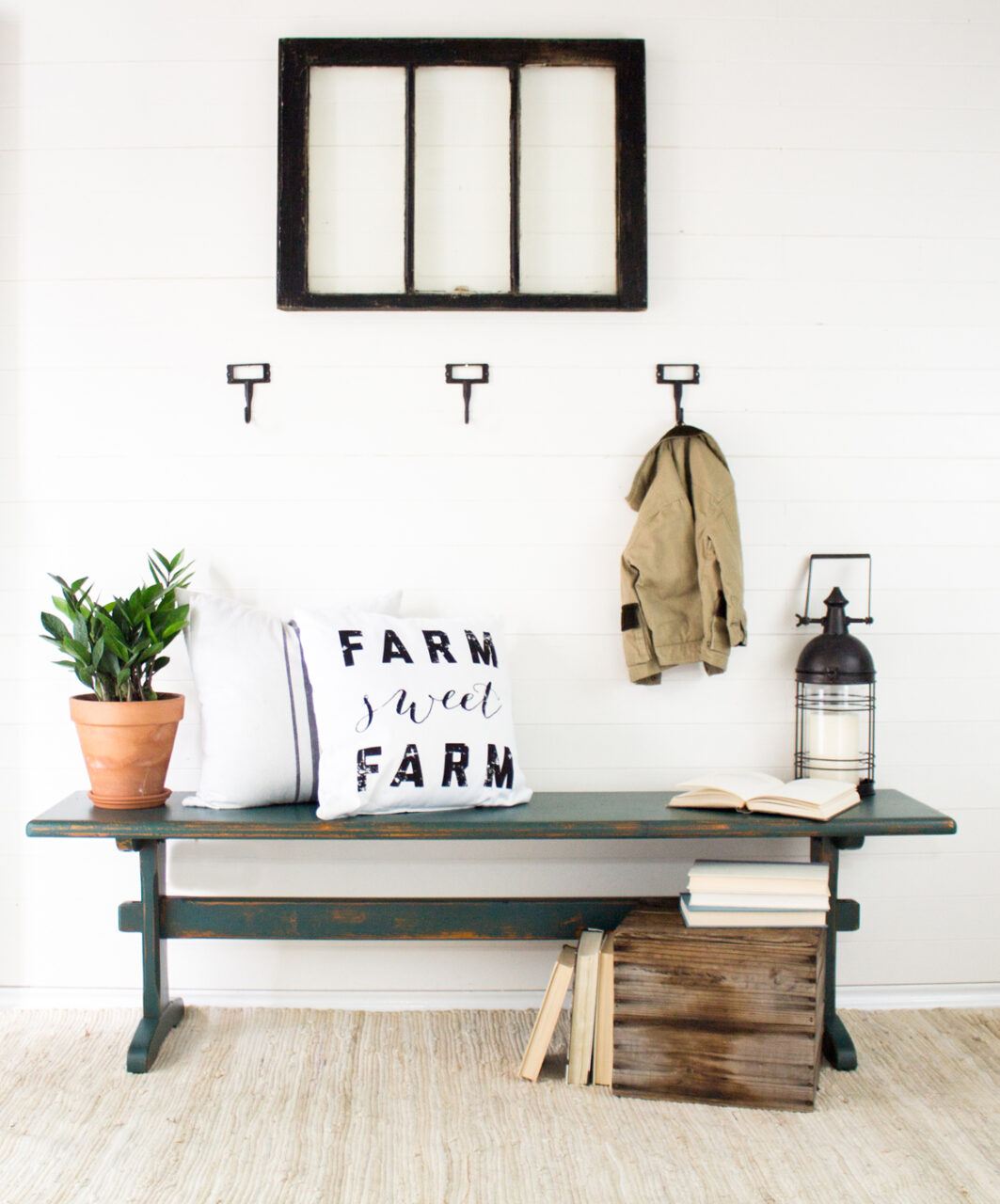 We hope this blog post inspires you to embark on your own creative journeys, using Waterloo Green! Tag us in your projects where you infuse a space in your home with personality and style using Milk Paint.