Refinishing furniture is a rewarding DIY project that breathes new life into old pieces and allows you to showcase your creativity. One captivating look is distressed & worn, which creates an aged appearance that adds character and charm to any furniture item. In this blog post, we'll take you through the step-by-step process of refinishing a dresser using Homestead House Milk Paint in Ochre, combined with a natural wood top finished with Hemp Oil. Get ready to embark on a journey of transformation and creativity with this distressed & worn dresser with Ochre!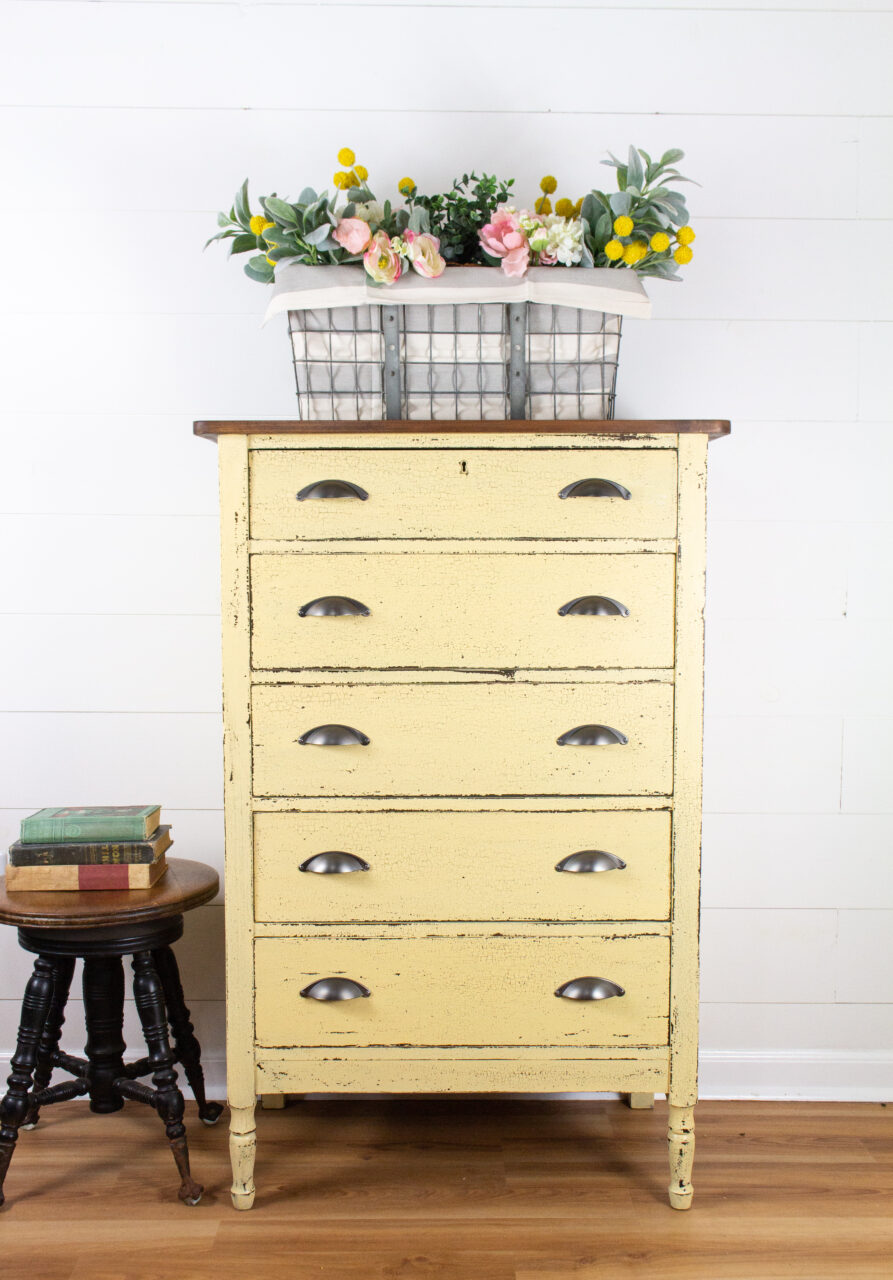 Materials You'll Need:
Step 1: Prep
Since we wanted to create a distressed and worn look for this dresser, prep was minimal! Just a quick cleaning with TPS Alternative! We completely left the old finish on this dresser, as we wanted to achieve a worn and lived-in look.
Step 2: Mixing the paint for a distressed look
Typically you would mix Milk Paint with a 1:1 ratio with water. However, to create more of a crackled, worn texture, you'll want to mix your Milk Paint a little bit thicker. Therefore, we used slightly more milk paint powder than water.
Step 3: Paint
Using your favourite Staalmeester brush, paint your first coat of Ochre. One of the pros of Milk Paint is its quick drying time, you'll quickly be able to see where your milk paint is going to adhere and where it is going to chip. This allows you to achieve the desired amount of distressing. We painted two coats of Ochre on this dresser.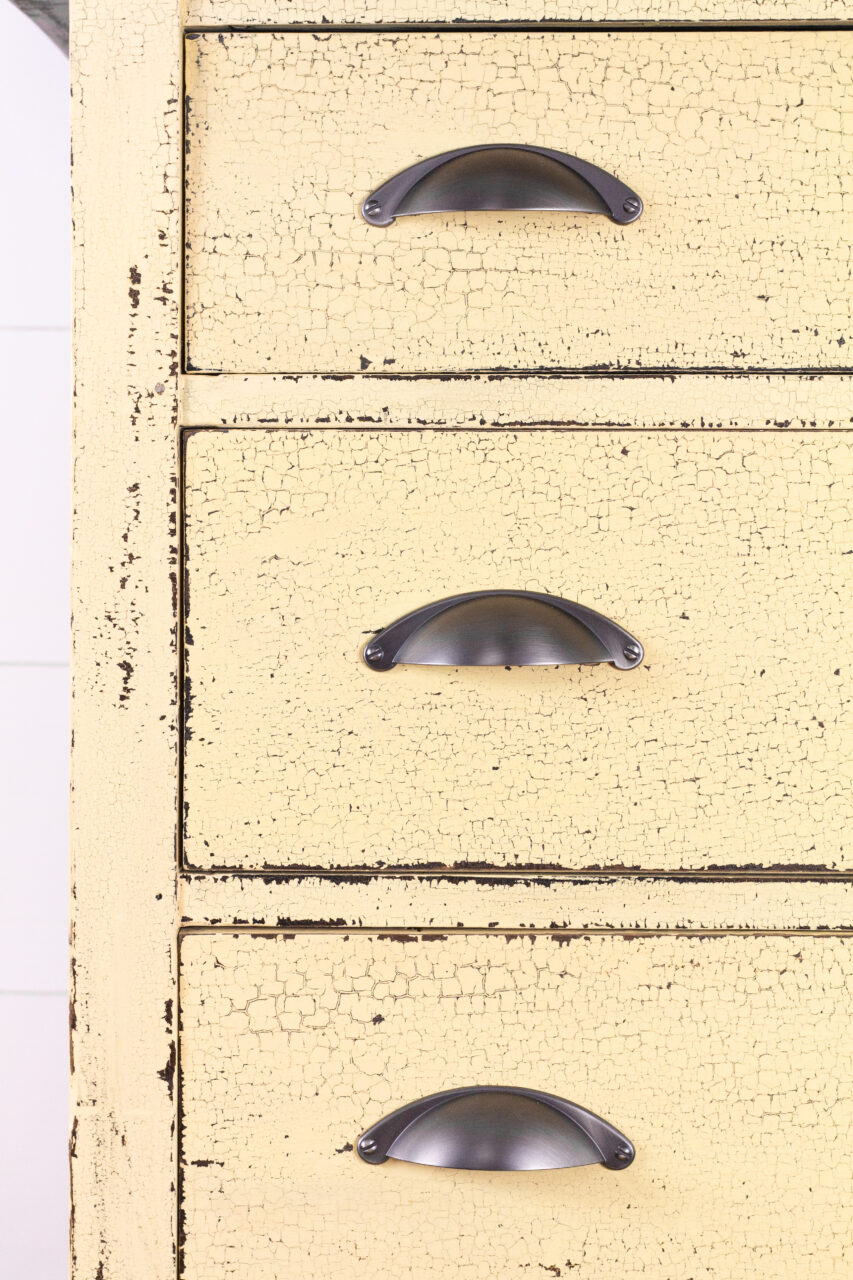 Step 4: Apply the Top Coat
Once we were happy with our coverage, it was time to apply a top coat. We chose Hemp Oil to seal the Milk Paint and stop any further crackling.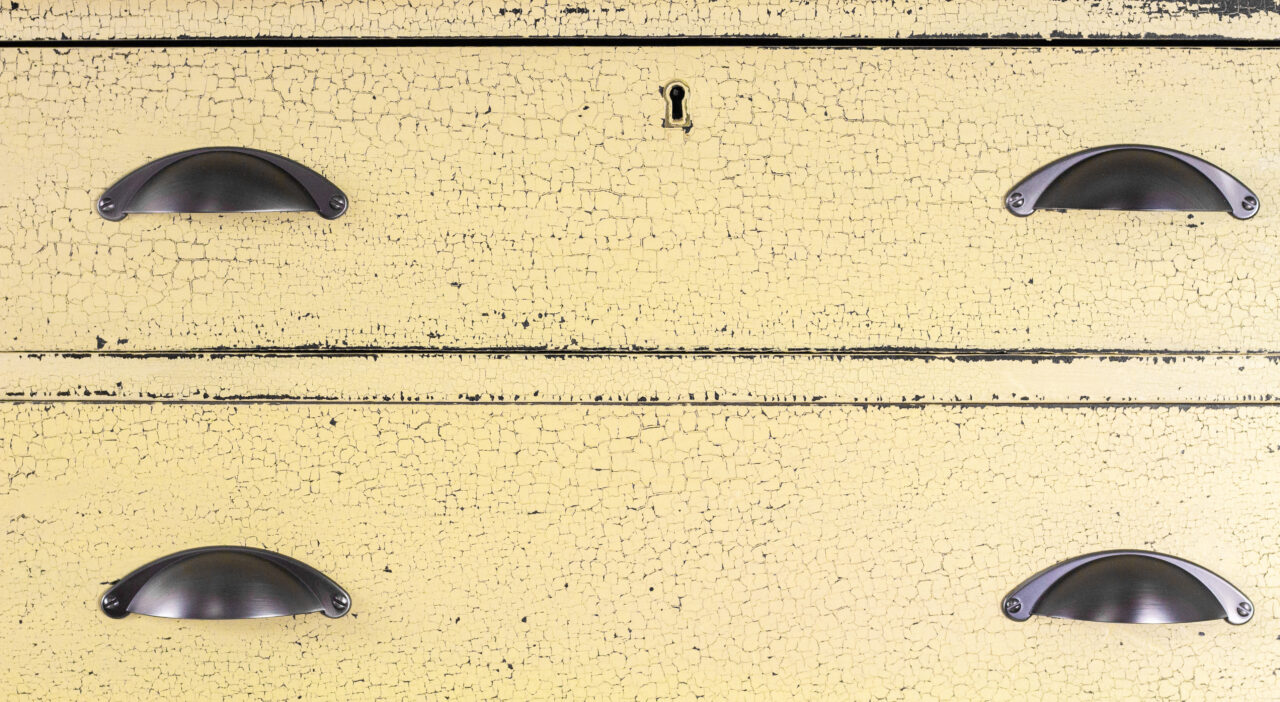 Step 5: Finish with a Natural Wood Top
For a stunning contrast, consider leaving the dresser's top in its natural wood state. Sand the top to remove any existing finish and create a smooth surface. Apply hemp oil using a clean cloth to nourish and protect the wood. Hemp oil provides a beautiful, natural sheen that enhances the wood's grain and colour.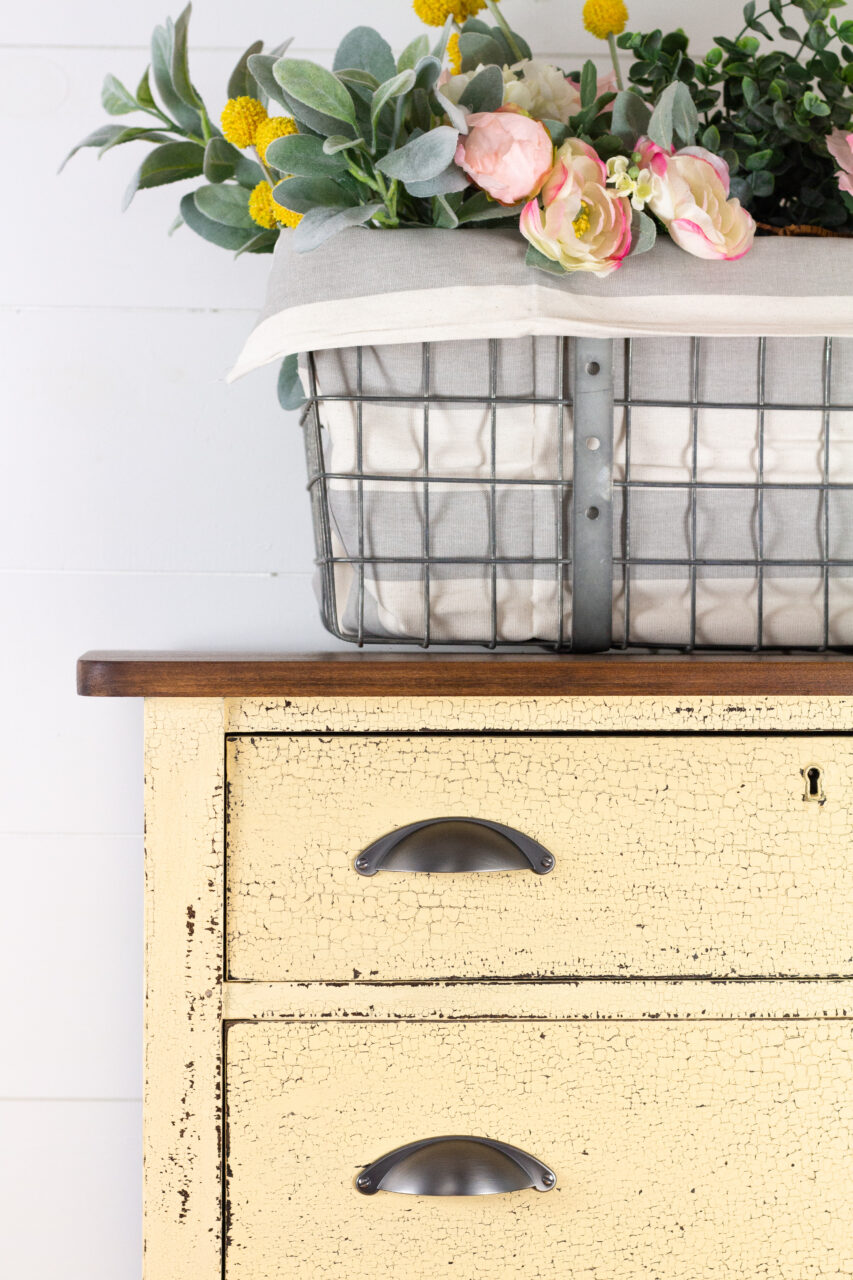 Step 7: Step Back & Appreciate Your Distressed & Worn Dresser with Ochre
Step back and admire your handiwork! You've successfully transformed an old dresser into a distressed & lived-in masterpiece with a unique and captivating character.