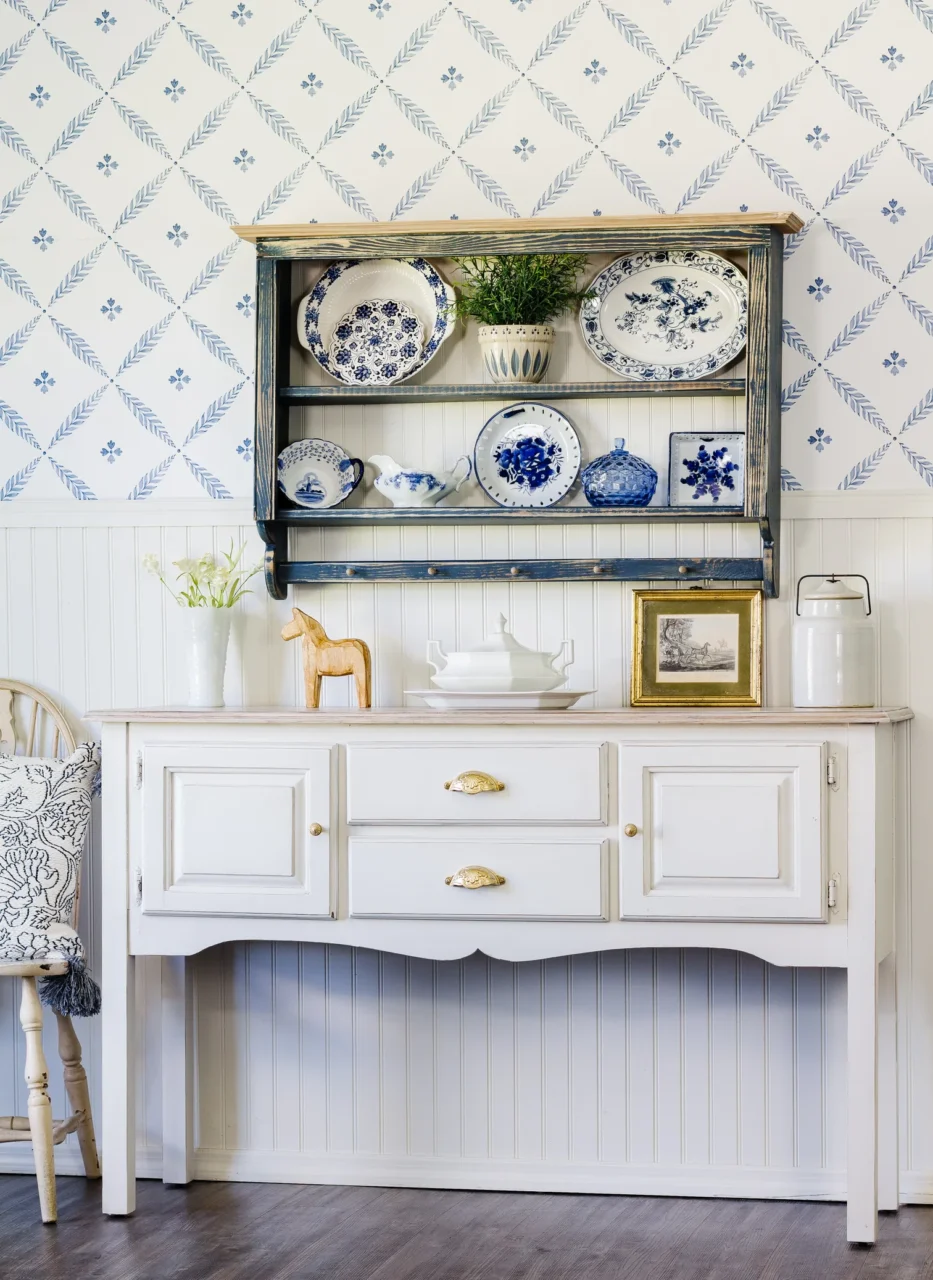 Curbside finds give you some of the best satisfaction. Seeing discarded pieces on the side of the road, bringing them home with you and working on them until it's your very own masterpiece is an incredible feeling. One way to level up your curbside find game is by pairing it with leftover furniture pieces, and wood scraps and making one stunning statement piece. This is exactly what we did with this hutch using Gustavian White a New HH Milk Paint Colour.
For this project, we'll show you how we paired 3 different curbside finds to make one beautiful hutch using Gustavian White a new HH Milk Paint Colour.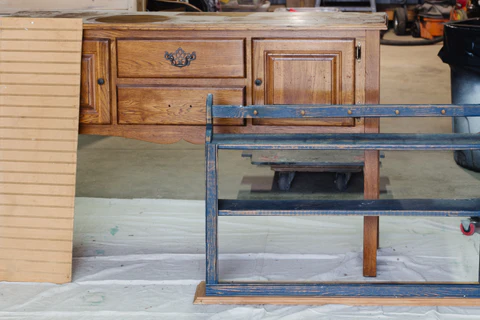 Below is a list of supplies you'll need to complete a similar project. 
TSP Alternative + Wiping Cloths
Homestead House Milk Paint "Gustavian White" 
Zinsser B-I-N Shellac
Mixing Cup + Stir Stick
Nail Gun
Electric Sander with 120-180 scuff pads/paper
Fusion Mineral Paint Synthetic Chip Brush
Let's get started
Furniture prep is THE key to a good, lasting finish. The best way to give your pieces that durable finish is by giving them a good deep clean. You can start by vacuuming out any dust and debris making sure to get the crevices. Then use our TSP Alternative and some wiping cloths to remove any grease or grime.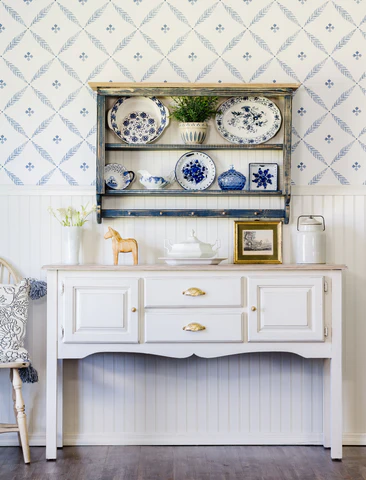 After your pieces have dried, the next step is to give them a coat of primer. We only trust Zinsser B-I-N Shellac primer to stop bleed-through and aggressive tannins. Since we are painting our piece in a lovely shade of white, we want to ensure any stains don't taint the colour.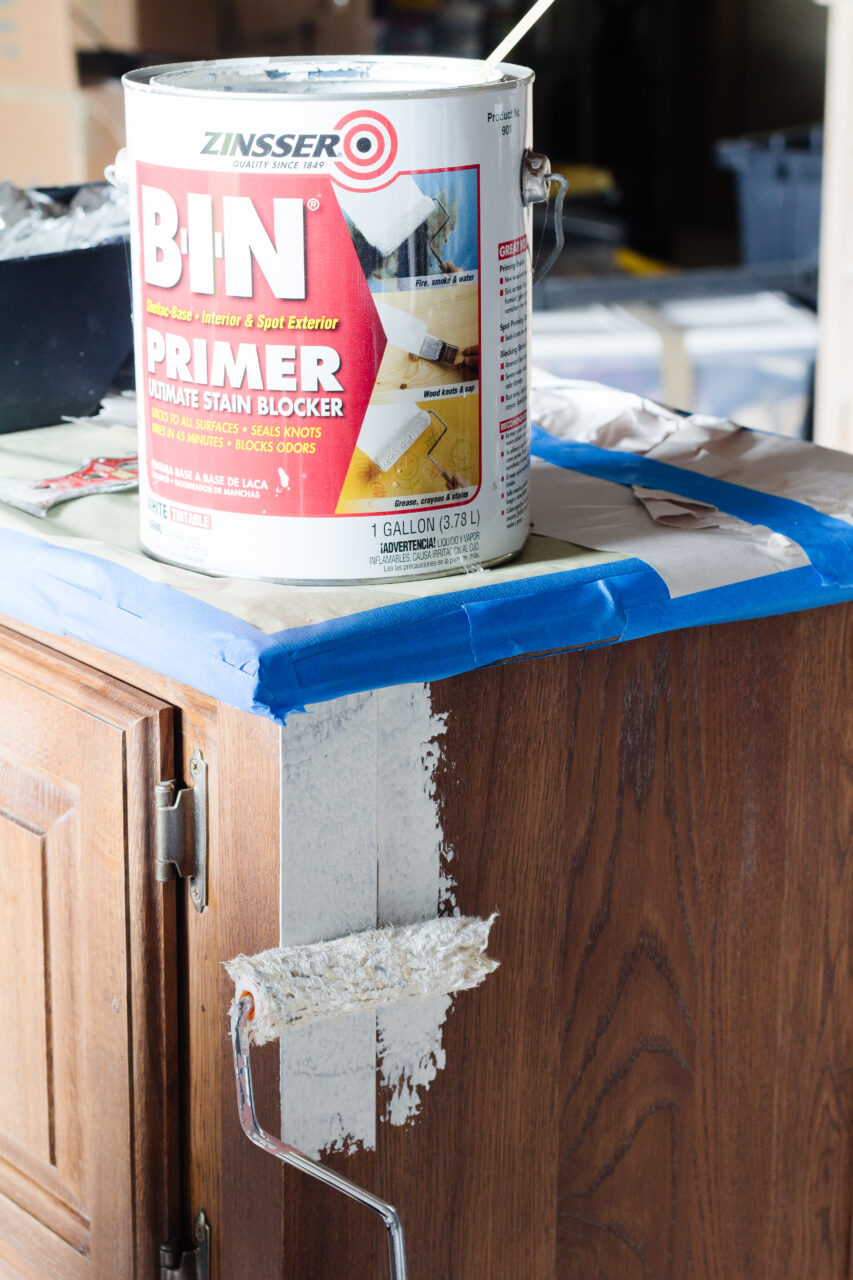 If you're painting raw wood a white colour, it's also a great idea to prime. Since this scrap piece of beadboard we had was going to be painted, we decided to also give it two coats of primer with sanding in between.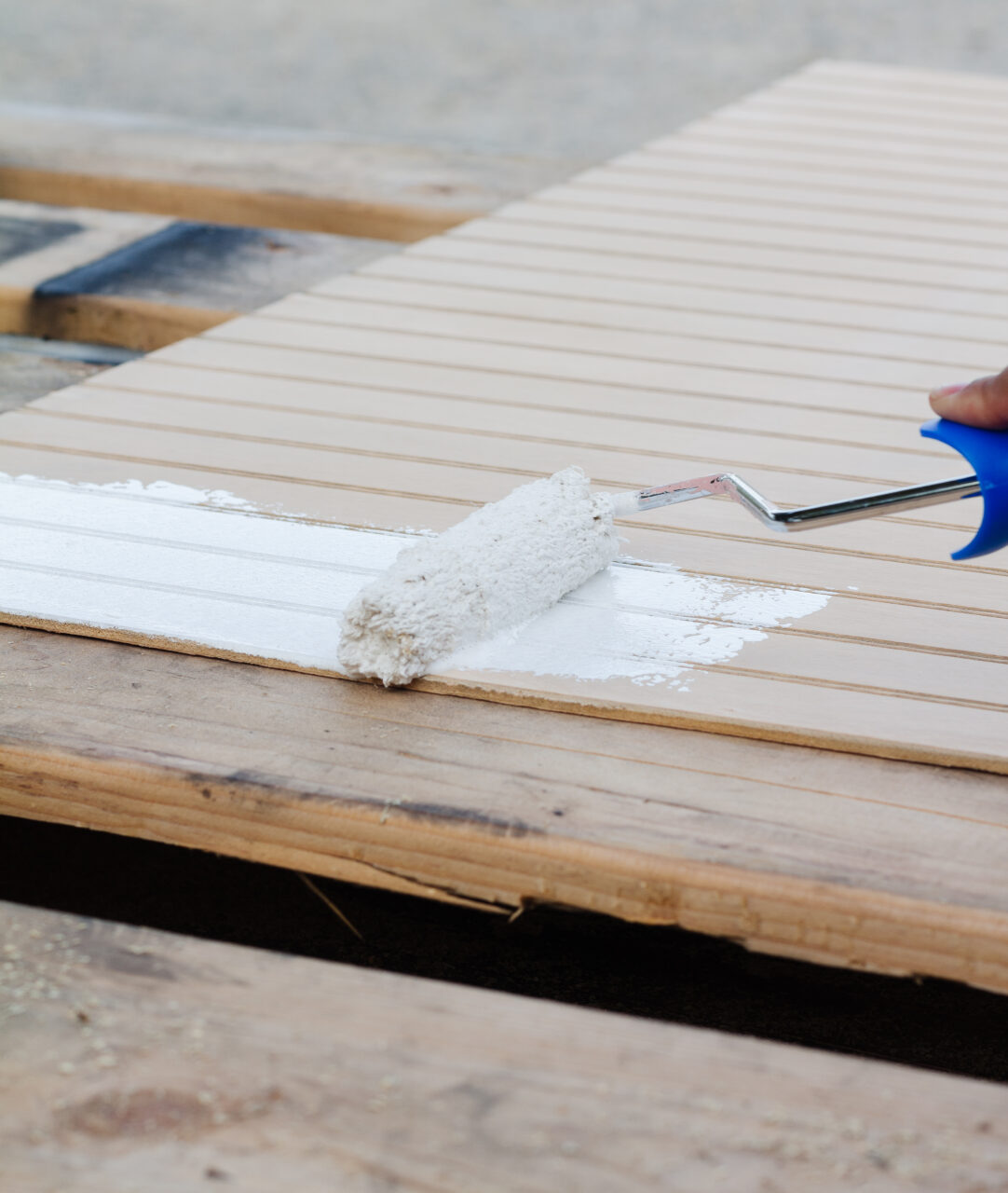 Gustavian White a New HH Milk Paint Colour
Next, you'll want to mix up your milk paint. For this project, we are using a beautiful aged, stone white colour called Gustavian White. Use a 1:1 ratio of milk paint to water and stir, making sure to coat the milk paint with the liquid completely. This ensures a full breakdown of the pigments.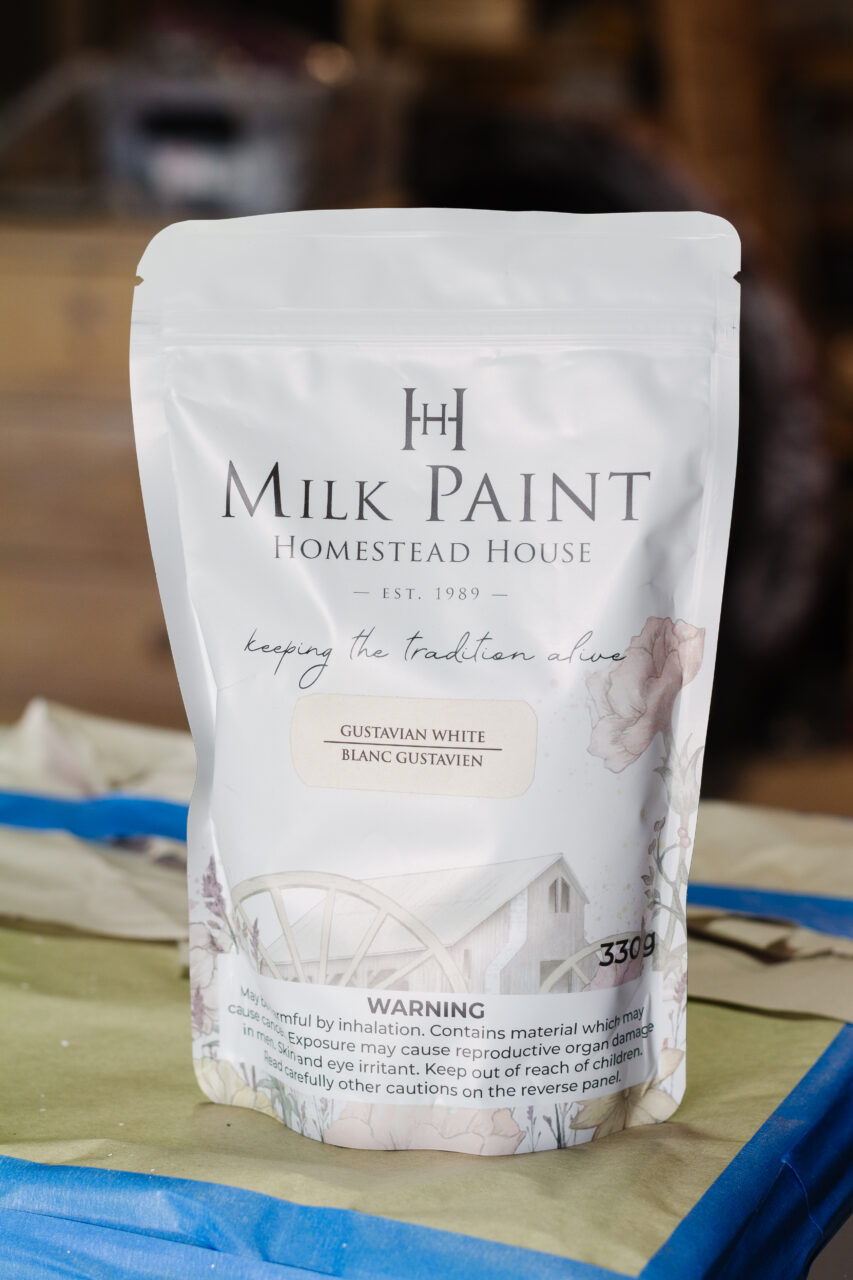 This colour is such a soft and warm shade. You can see how the colour contrasts with the bright white primer and gives you a warm, aged white colour.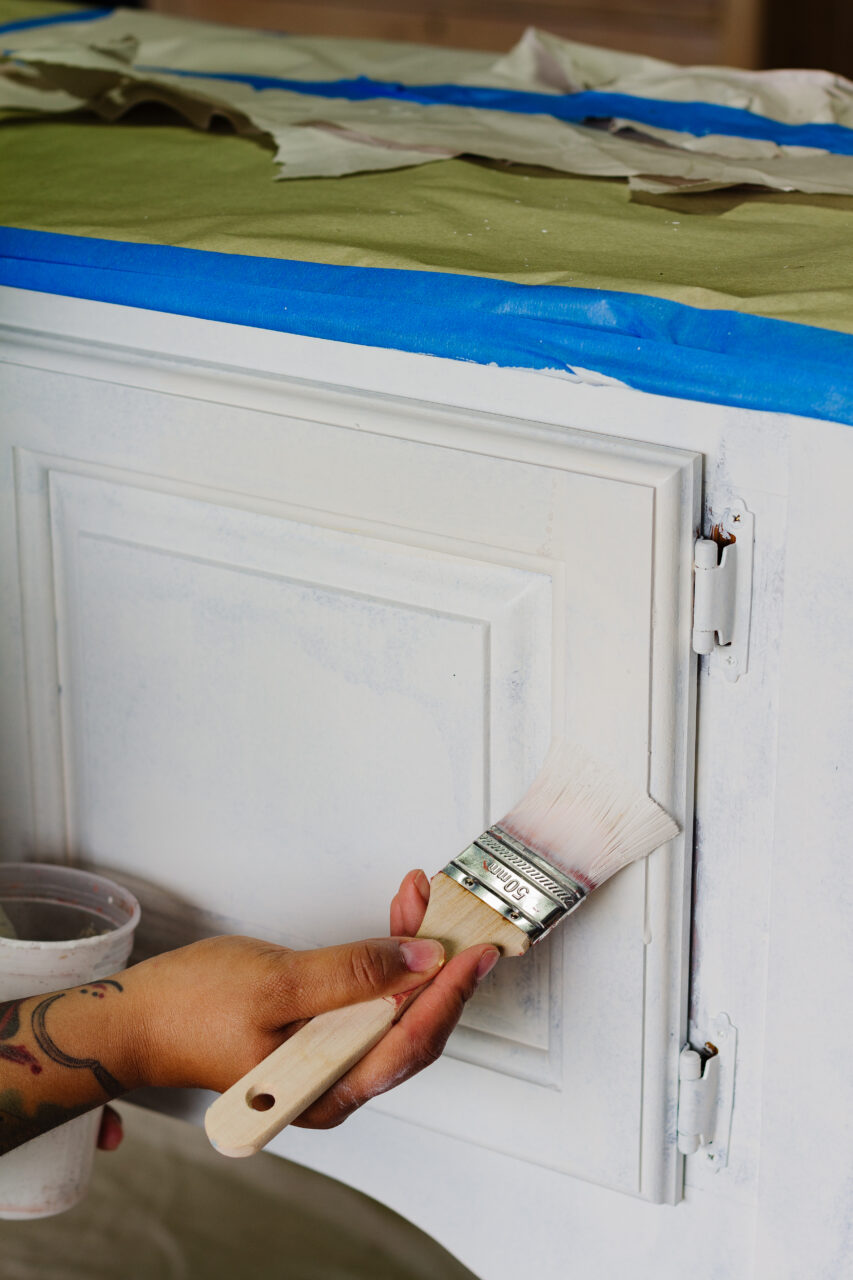 While your coats of milk paint are drying, you can use this time to put together the other parts of your furniture or complete any prep work you saved. Since we are marrying a scrap piece of beadboard with a curbside hutch shelf we found, we wanted to ensure the pieces would fit together. We nailed in the beadboard to the back of the shelf.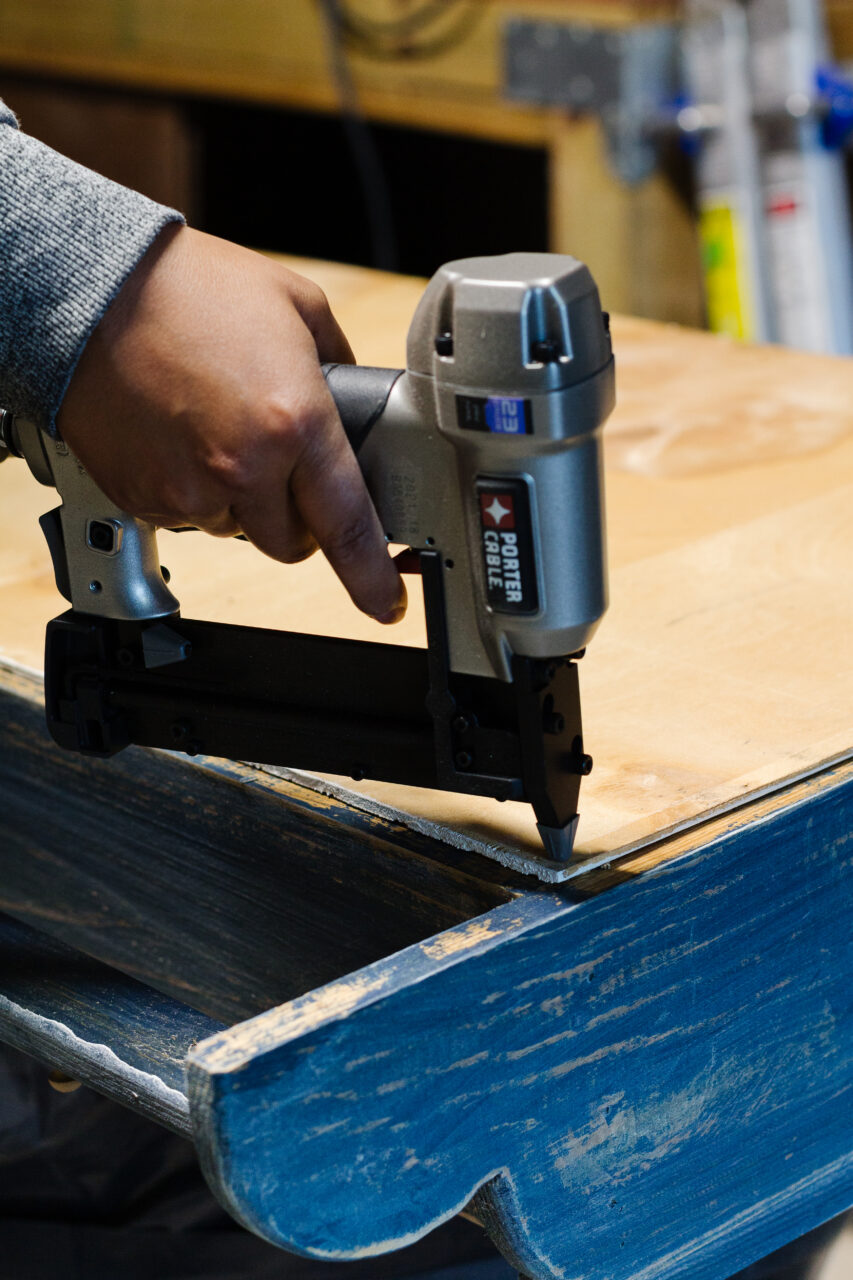 After your last coat of milk paint has dried, you can lightly sand it for a distressed look. We used a fine sanding sponge to knock down any pigments and fibres and add a light distressed touch to the paint.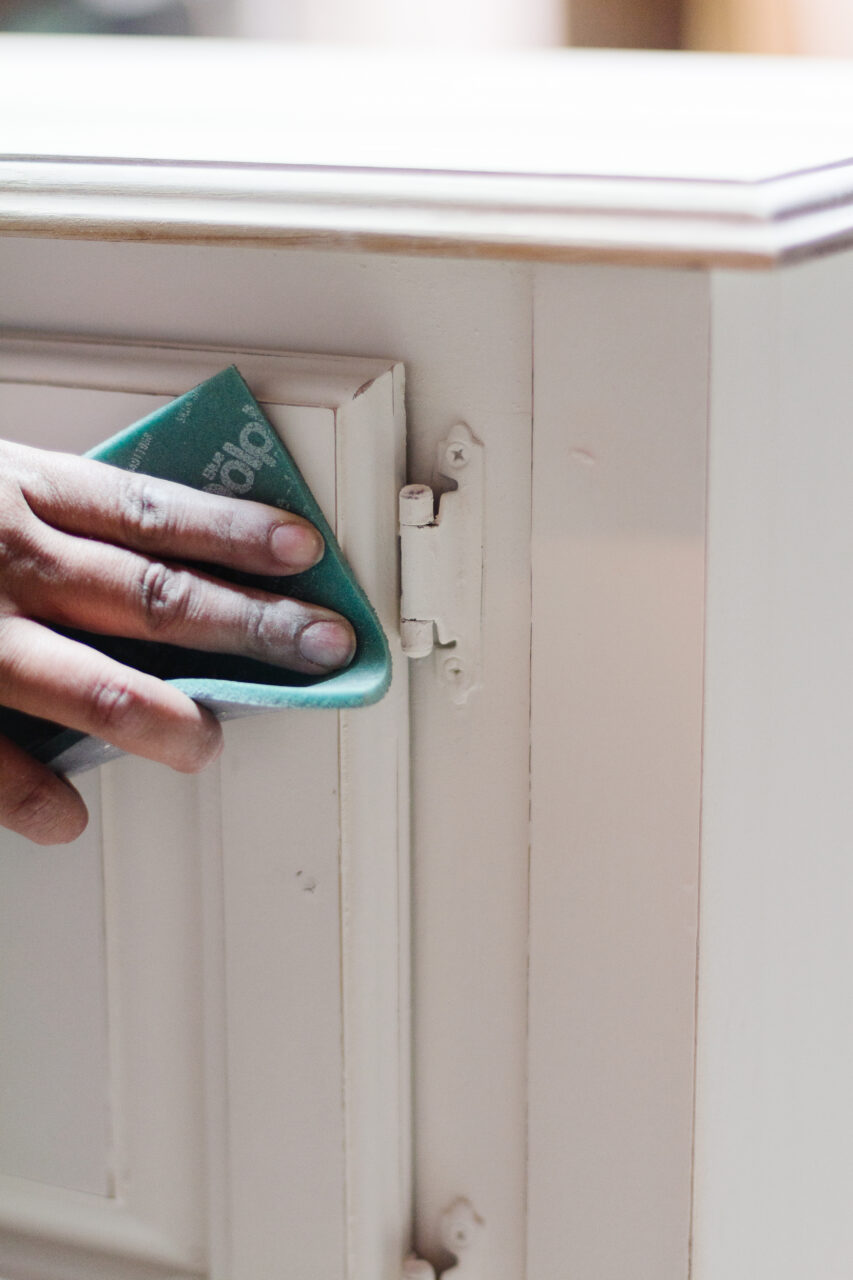 We decided to use Homestead House White Wax to seal the top for a coastal, and white-washed look.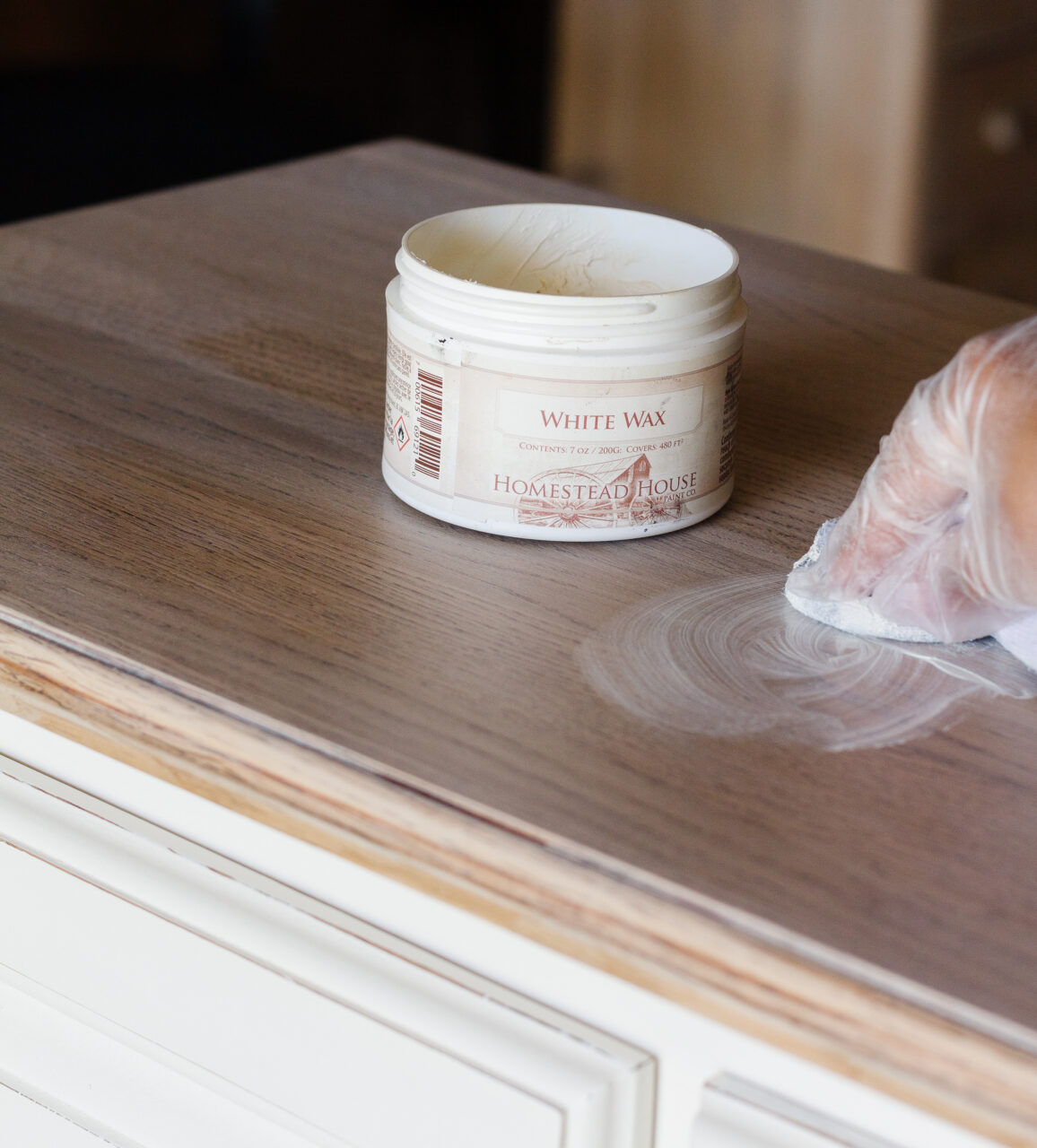 For the base, we added Homestead House Antiquing Wax to add another aged element. We didn't coat the piece entirely, rather we added it to the crevices and nooks where natural ageing would occur.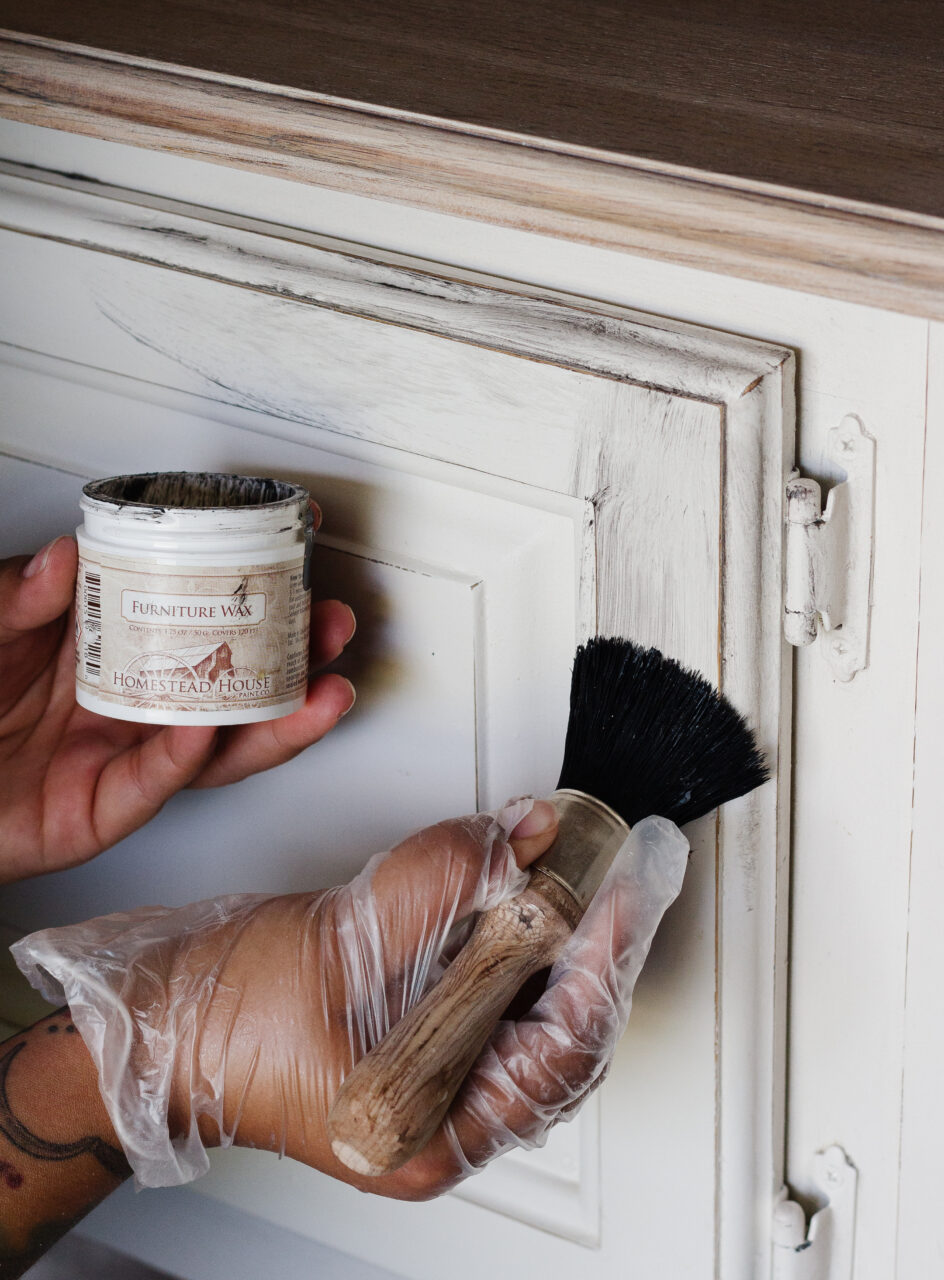 Gustavian White A traditional Swedish Colour
When you put all the pieces together, you get a beautiful and traditional Swedish-looking piece of furniture that is classic and timeless!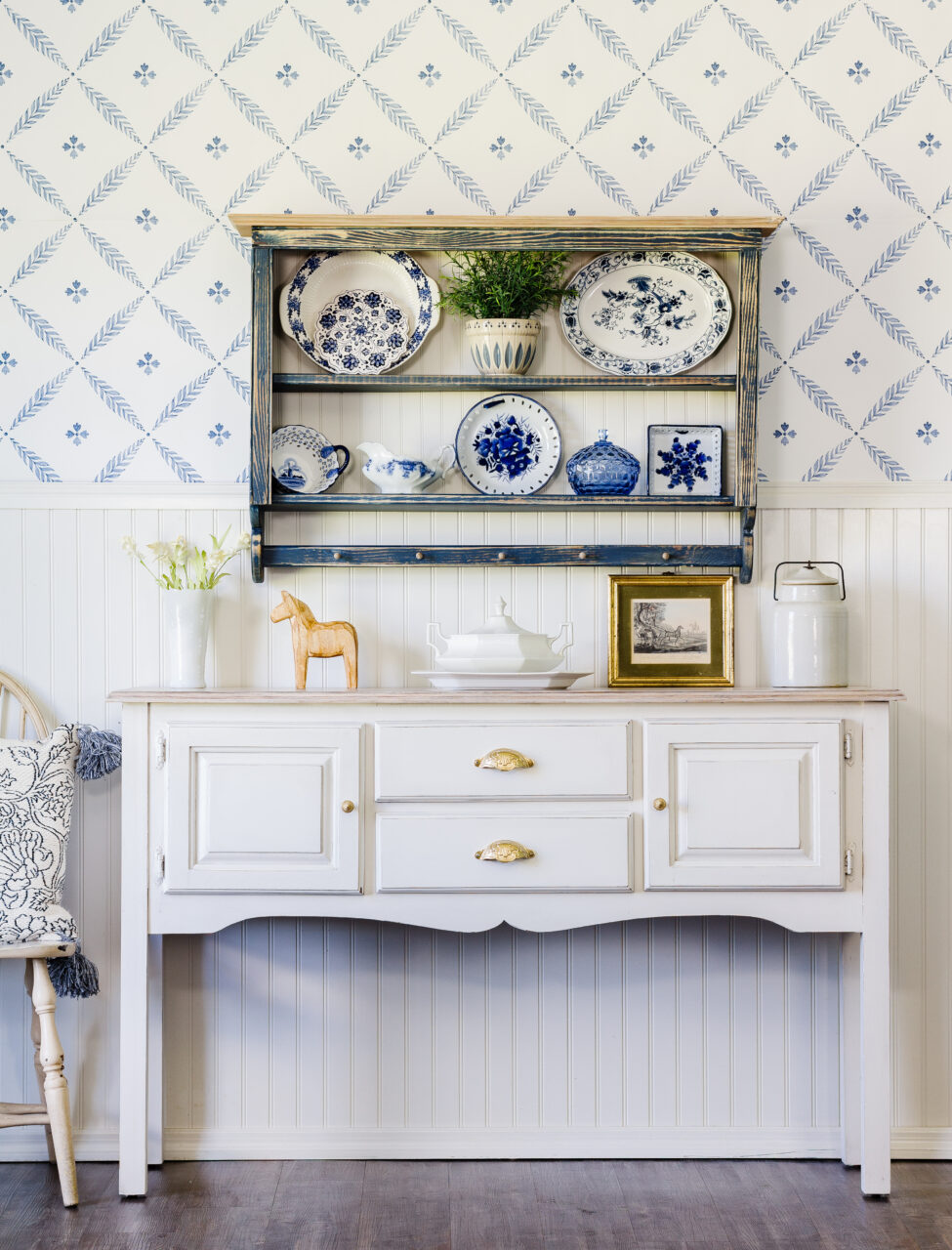 The name "Gustavian" comes from one of the most well-known Scandinavian styles from the 18th century. It is known to have been brought into royal interiors as inspiration from the French Rococo period.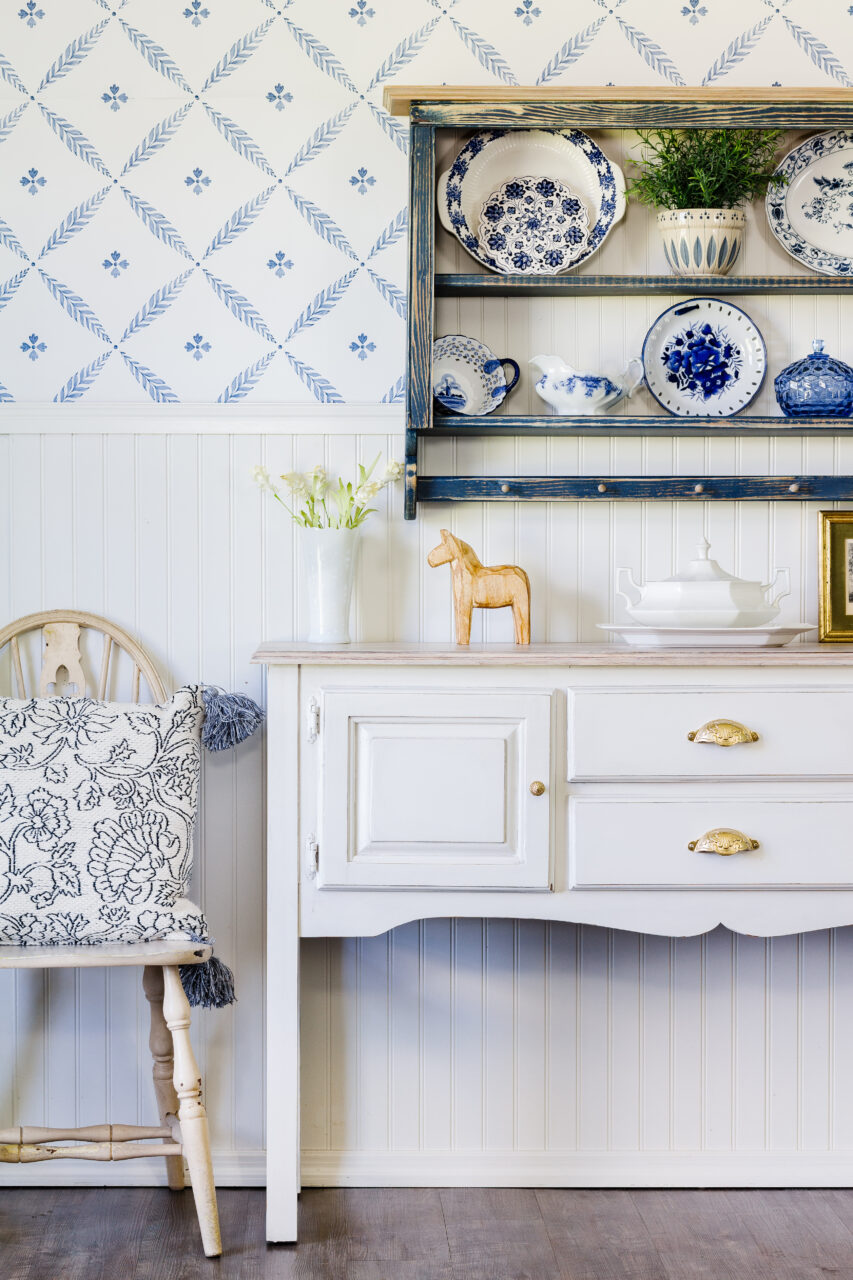 Gustavian White a new HH Milk Paint Colour is quite literally the perfect off-white neutral because not only does it add a bit of subtle warmth to your piece, but it pairs beautifully with cool and bold shades like these indigo blue dishes and wallpaper.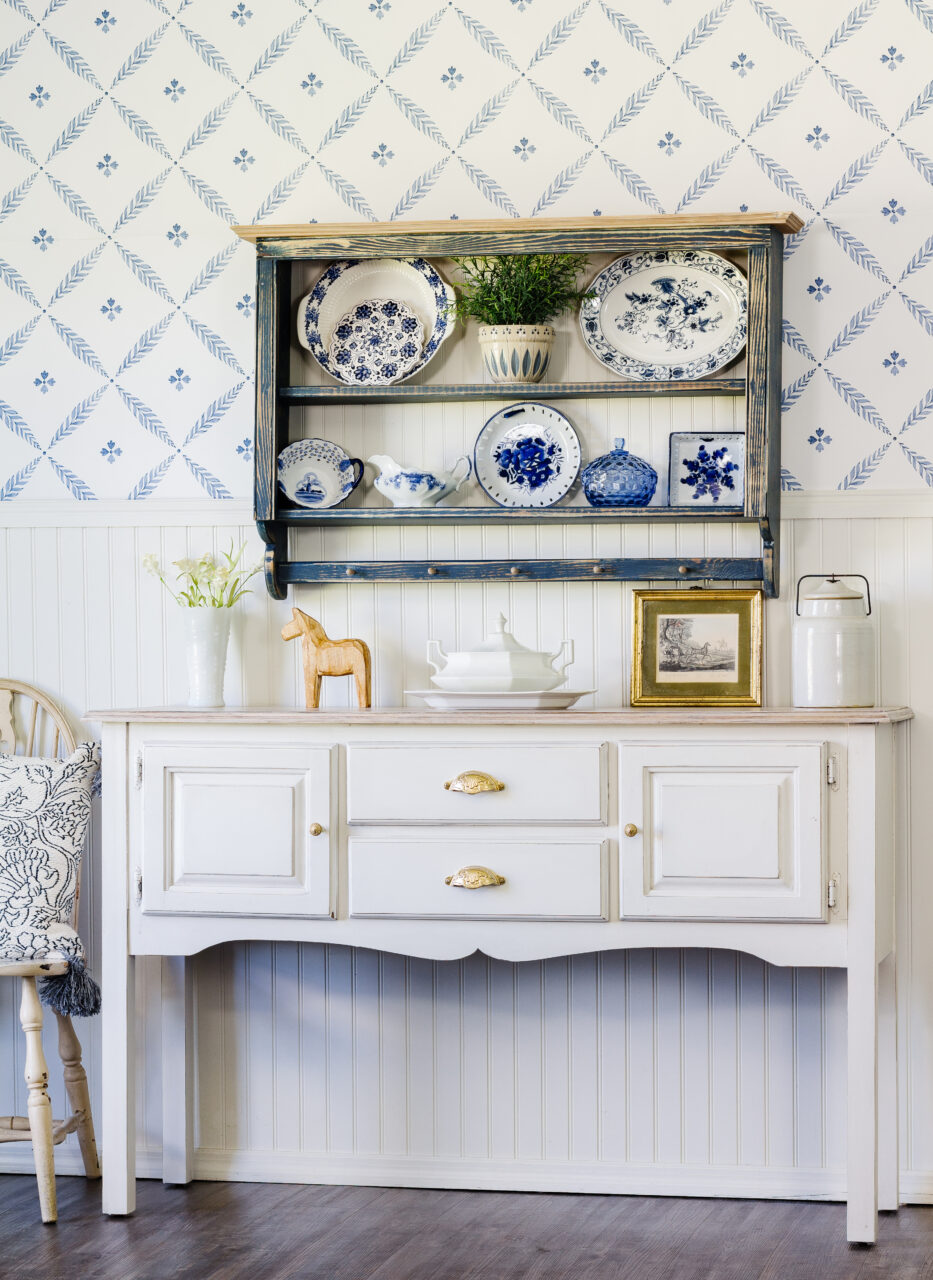 The antiquing wax adds a beautiful, soft lustre to the finish and only serves to enhance the colour. You can appreciate the light distressing and ageing wax as it enhances the straight features. Paired with bright gold pulls and knobs, you can truly admire how this piece can lean into a luxurious farmhouse look.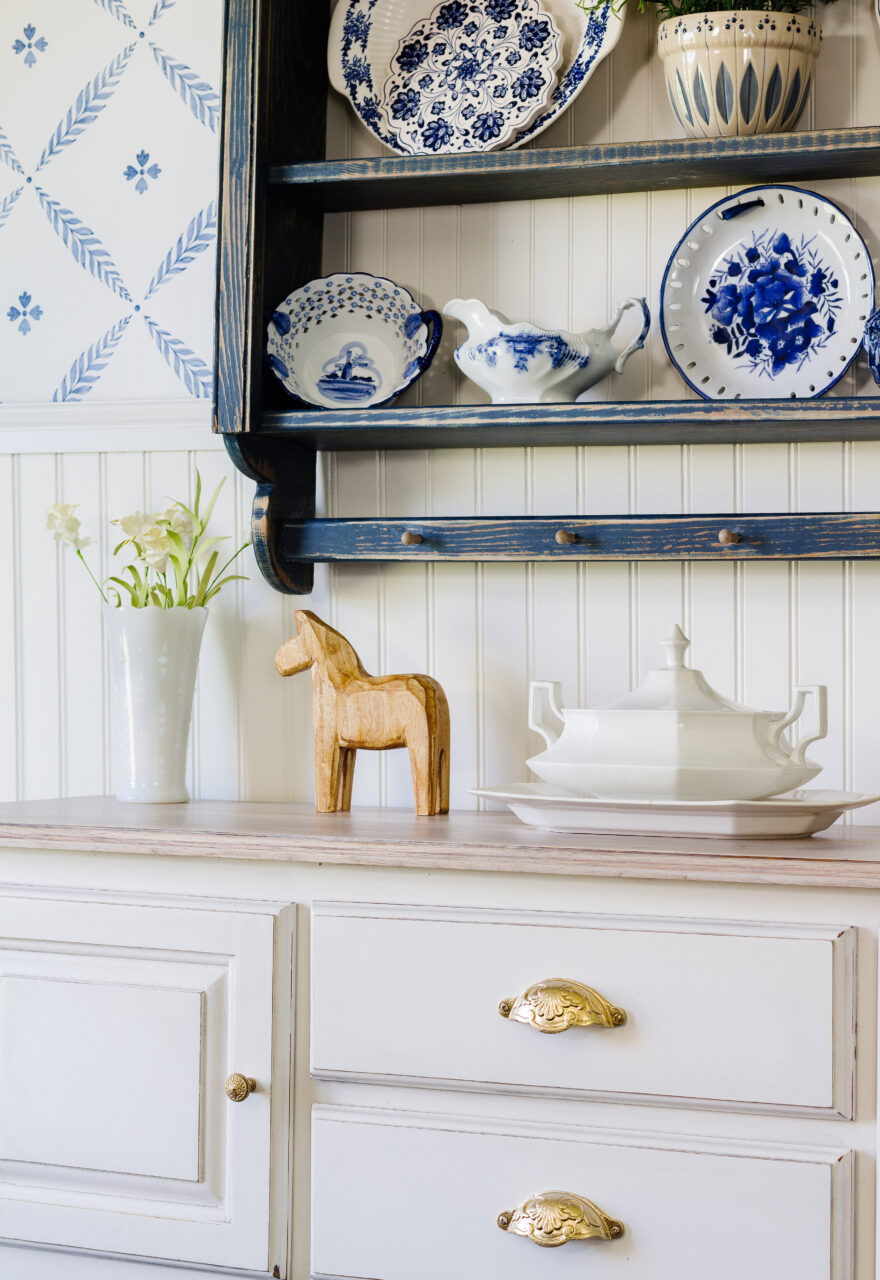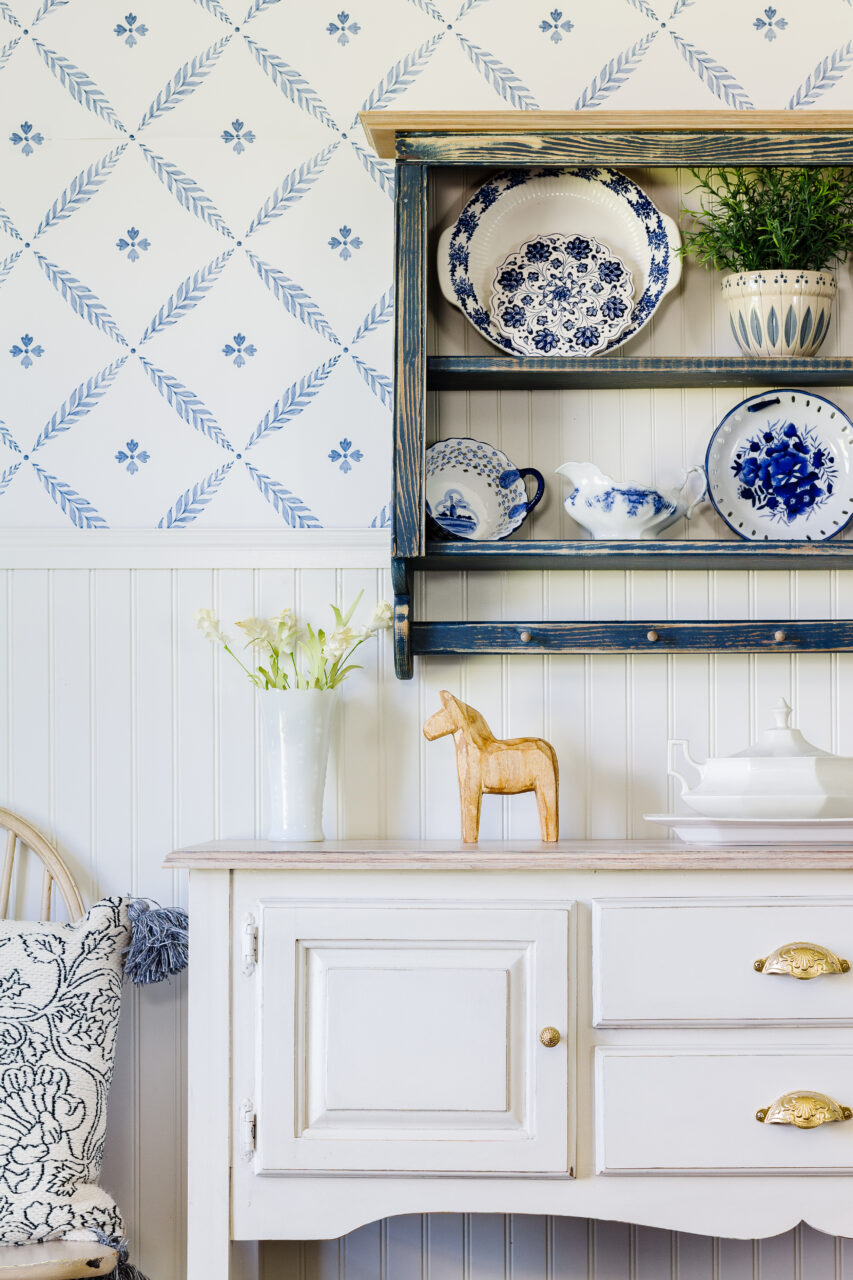 The oak has really been enhanced by the white wax. In a way, a white-washed look is another form of ageing and it really brightens up what would be a yellow tone in the wood.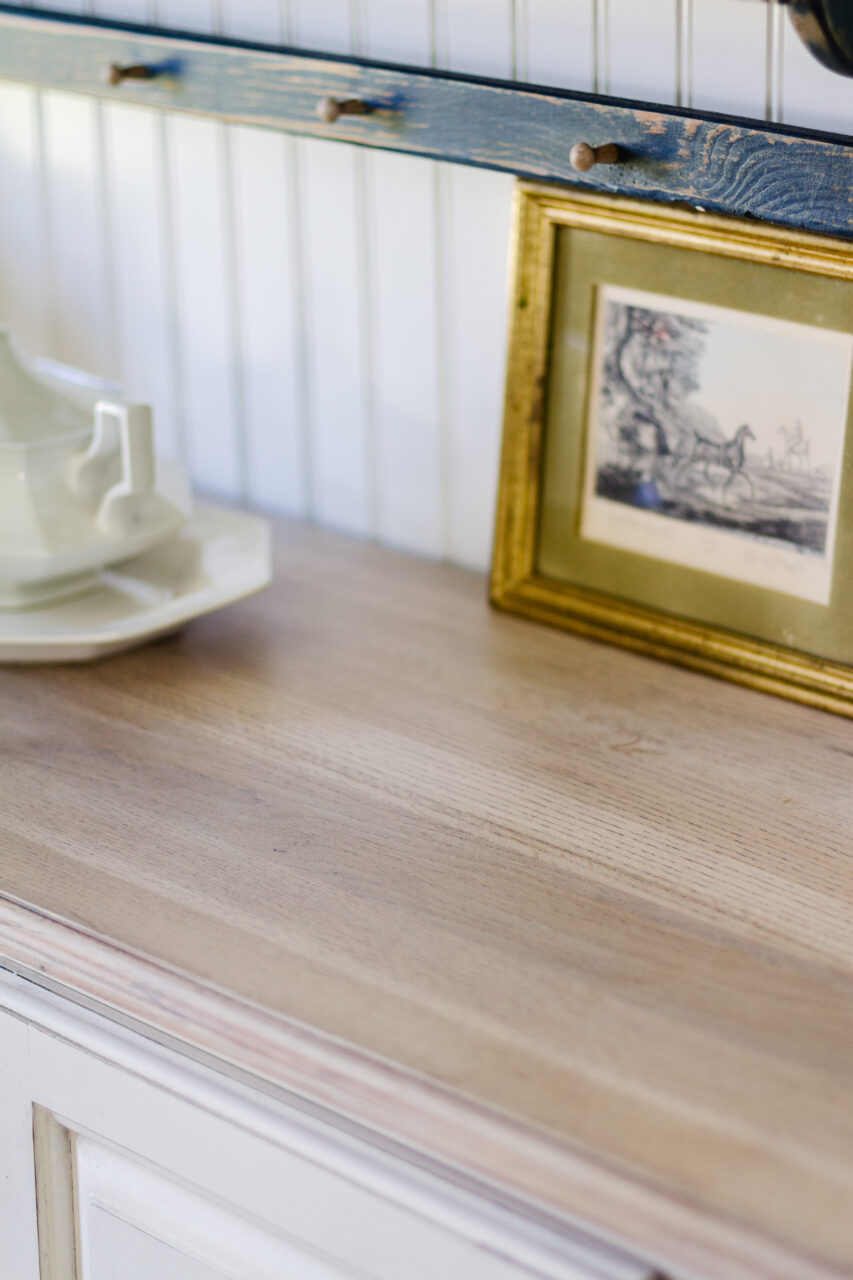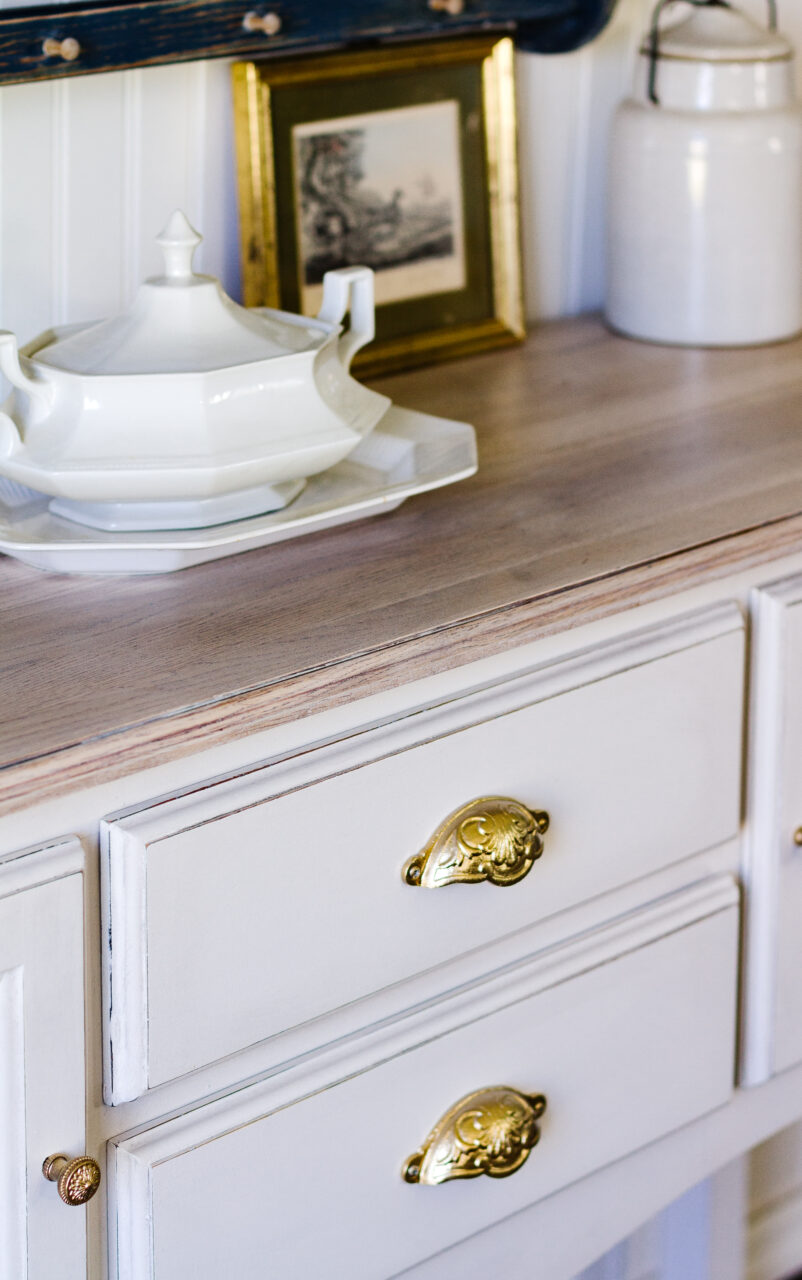 The original blue colour of our curbside shelf really was meant to be paired with this piece. It matches perfectly with the dishes and the traditional Blomstermala wallpaper we selected for this look.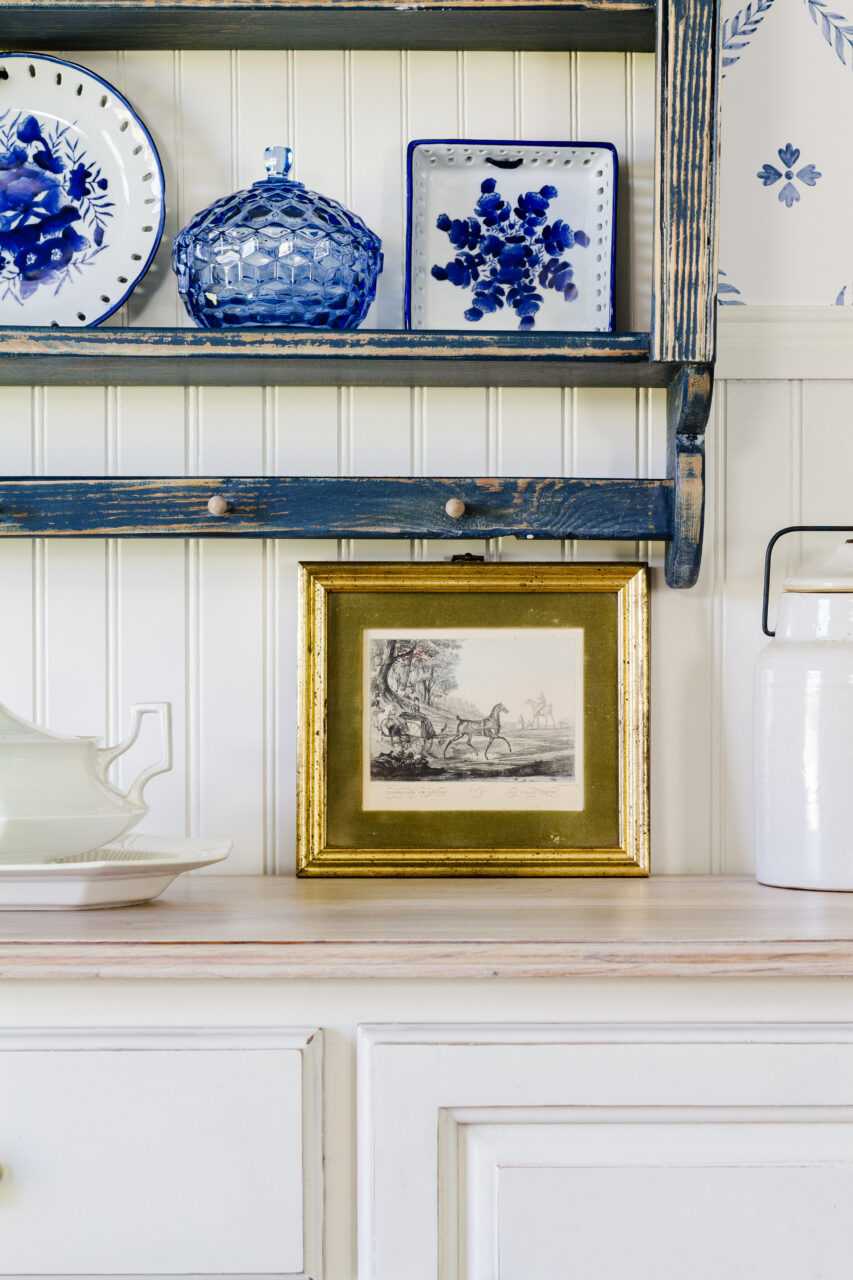 We hope you loved the transformation and combination of these three curbside finds. It's extremely rare to find several pieces that work perfectly together for the perfect farmhouse look. We are so glad these were all ready to be rescued and restored!
More New HH colour makeovers
Kurbits Indigo dresser makeover
We'd love to hear all about the pieces you found and combined to make your perfect statement piece. Let us know about it in the comments below!