Homestead House Paint Company Brand Refresh! Keeping the tradition alive with historical paints and colours. Welcome to the refresh.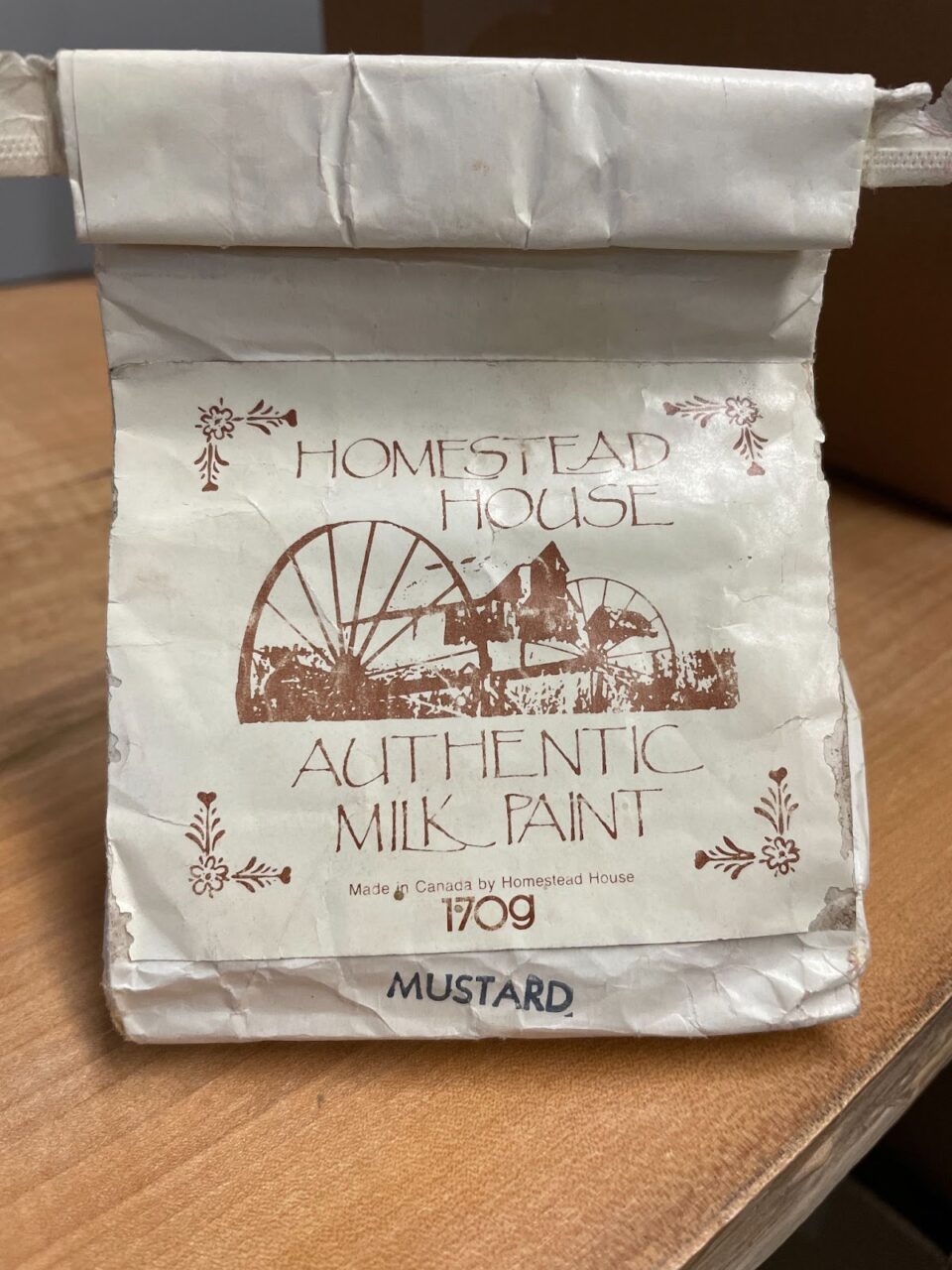 Established in 1989, Homestead House Paint Company began its life as a reproduction furniture manufacturer. Homestead House found the need to create its own authentic milk paints to replicate beautiful old-world finishes. 
Recognizing a need in the market for these specialty products, we quickly expanded our paint line to offer a variety of other coatings and finishes. We pride ourselves on recreating heritage colours from different eras that have stayed popular to this day. These colours have been included in our Milk Paints, 100% Acrylic Exterior & Traditional paints, and our Fusion™ Mineral paint line. Fusion has taken the painting world by storm and is now available in over 30 countries worldwide.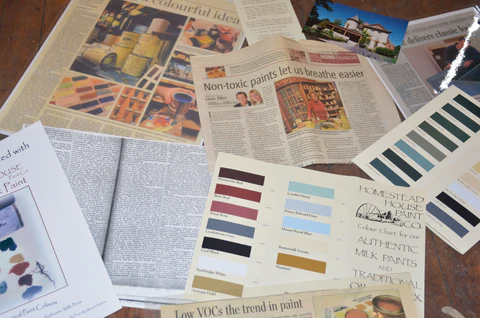 Our family-run company has shown its dedication and commitment to providing high-quality paints across North America since 1989. With the increasing demand of eco-conscious consumers and years of innovation, we can now provide a premium paint that no competitor can rival.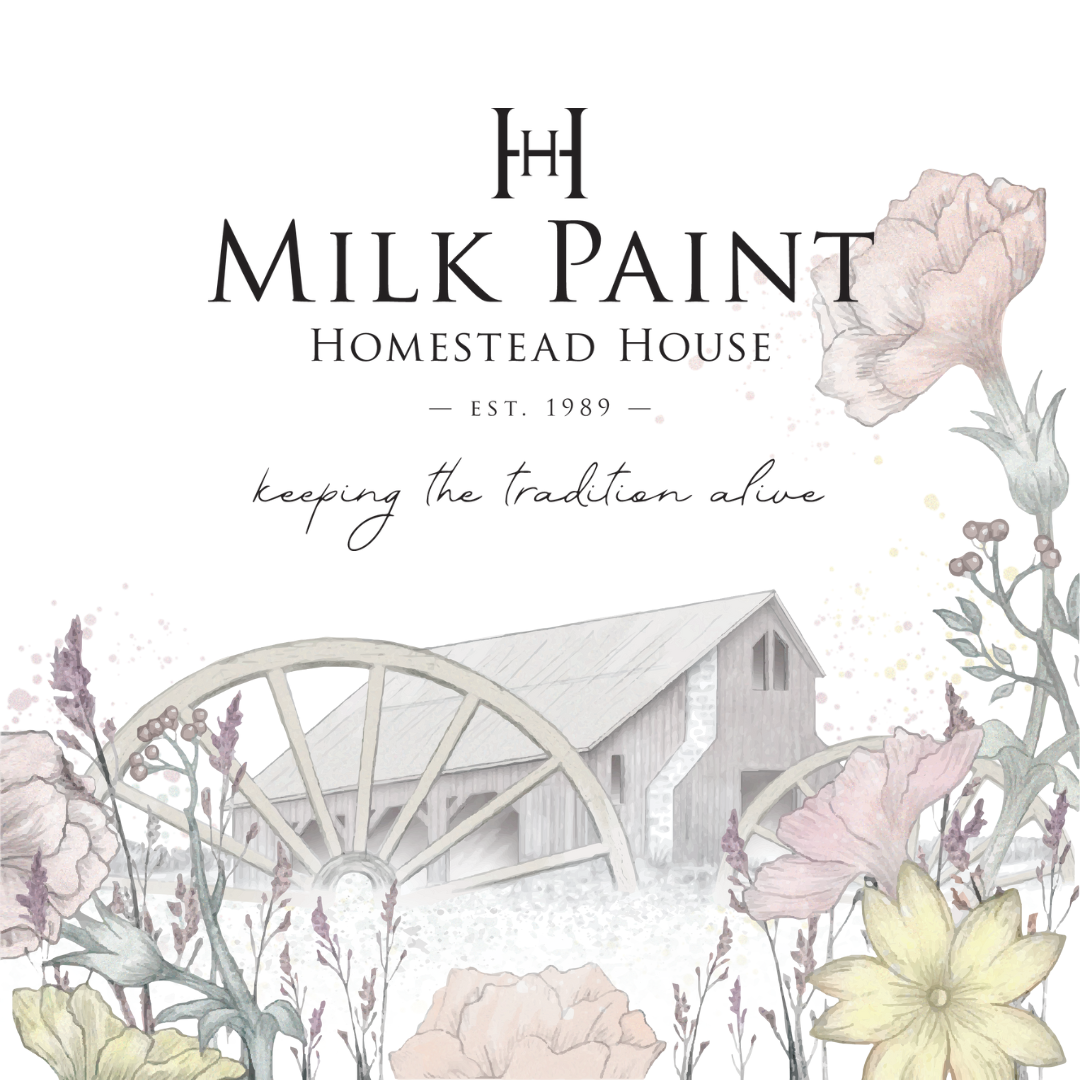 Homestead House A Family-Run Business 
Loree was a nurse and Scott was a truck driver. Both worked full-time and ran the business in the early days before the company grew and needed their full-time attention. Homestead House has been a passion project and a family-run enterprise since the beginning, with family members still in prominent roles today. Neither Scott nor Loree expected it to grow into the large business it is today, and they are thrilled that both of their daughters are immersed in the company. Jennylyn Pringle their eldest daughter is now president of Homestead House and creator of Fusion™ Mineral Paint. Meagan their youngest is the Creative Director in charge of creating new paint colours and products for The Fusion™ Mineral Paint line. A true family affair.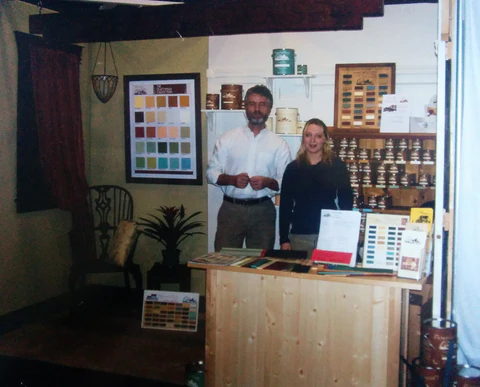 Celebrating over 30 years
To continue with their celebration of Homestead's 32 years in business, they have decided to refresh the brand. This includes a new Swedish collection of milk paints, a fresh new Logo and new beautiful branded Milk Paint bags.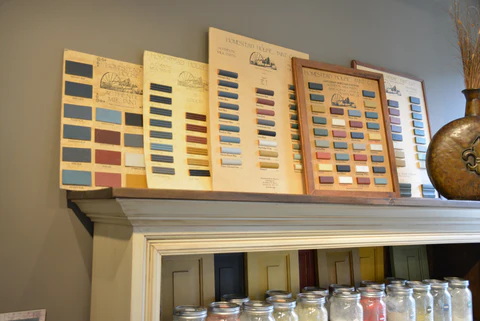 The History of Homestead House 
We are thrilled to announce our brand new Homestead House Milk Paint colours.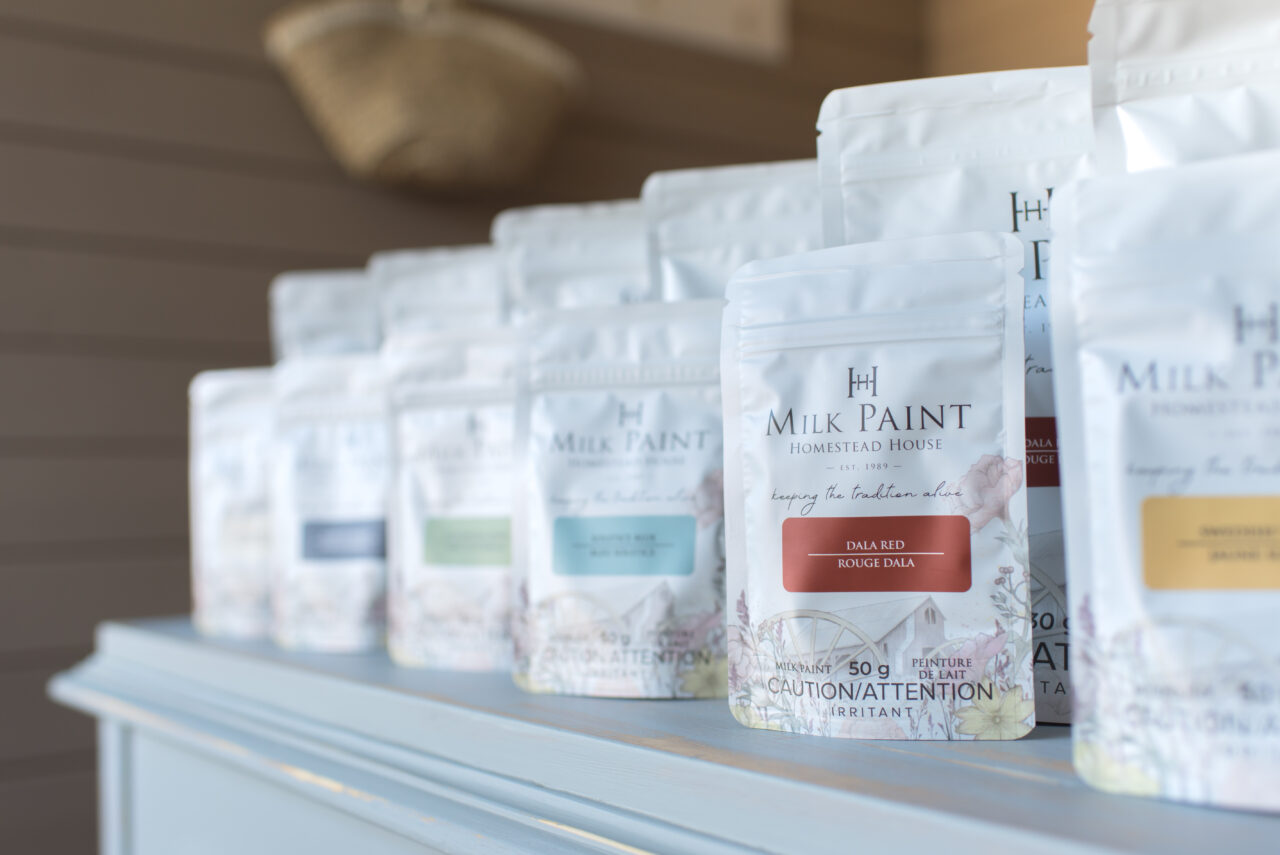 Featuring 6 new Swedish heritage colours. Developed by our European distributor and milk paint professional Goedele François´. Originally from Belgium but has lived in Sweden for the past five years. These colours were inspired by her love of Swedish culture, traditions, fine craftsmanship, seasonal living and interior design.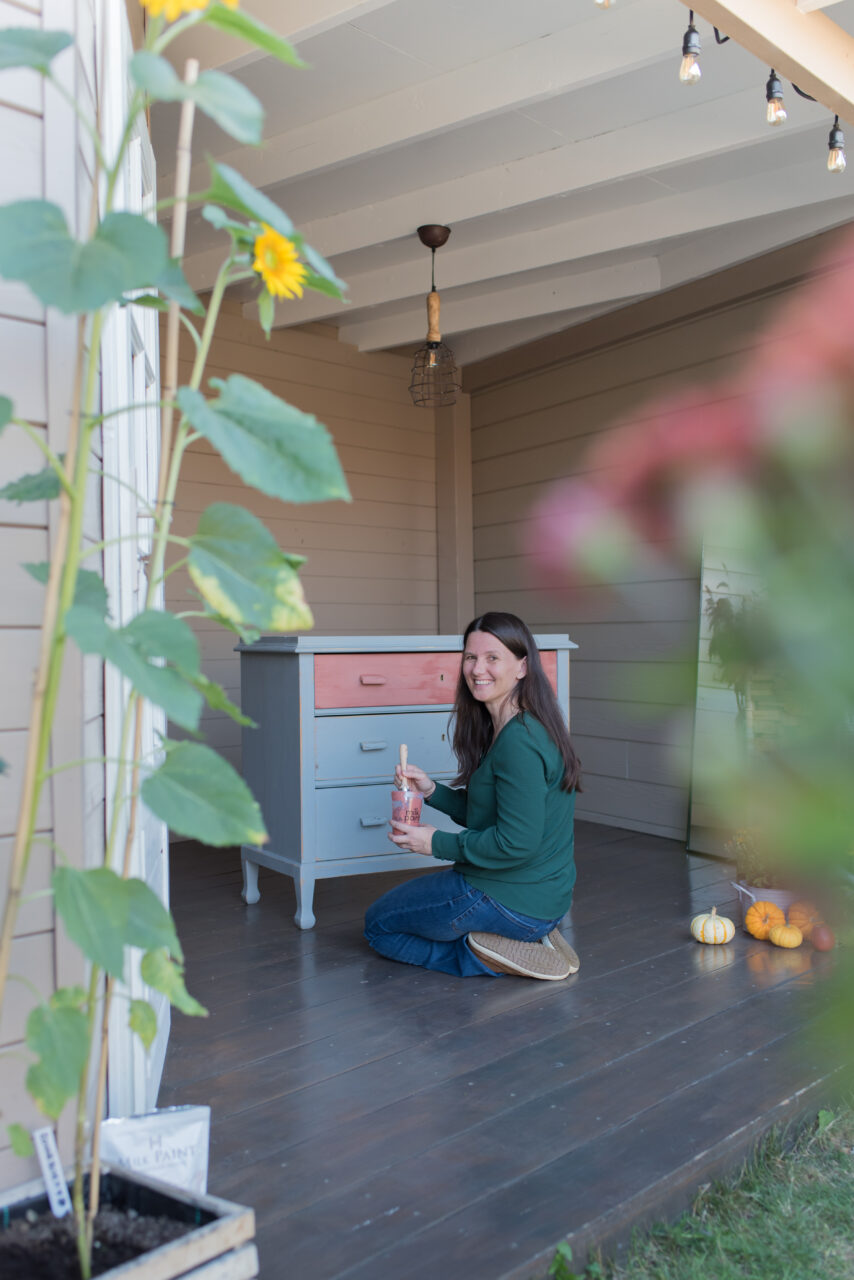 Introducing the Swedish collection
The new Swedish collection features six beautiful heritage colours inspired by Swedish culture, tradition, fine craftsmanship and seasonal living. Each shade reflects a deep connection with nature-based tradition and seasonal living history. The colours are the perfect fit for the unique properties of milk paint, splendid for creating a beautiful, natural finish in any home.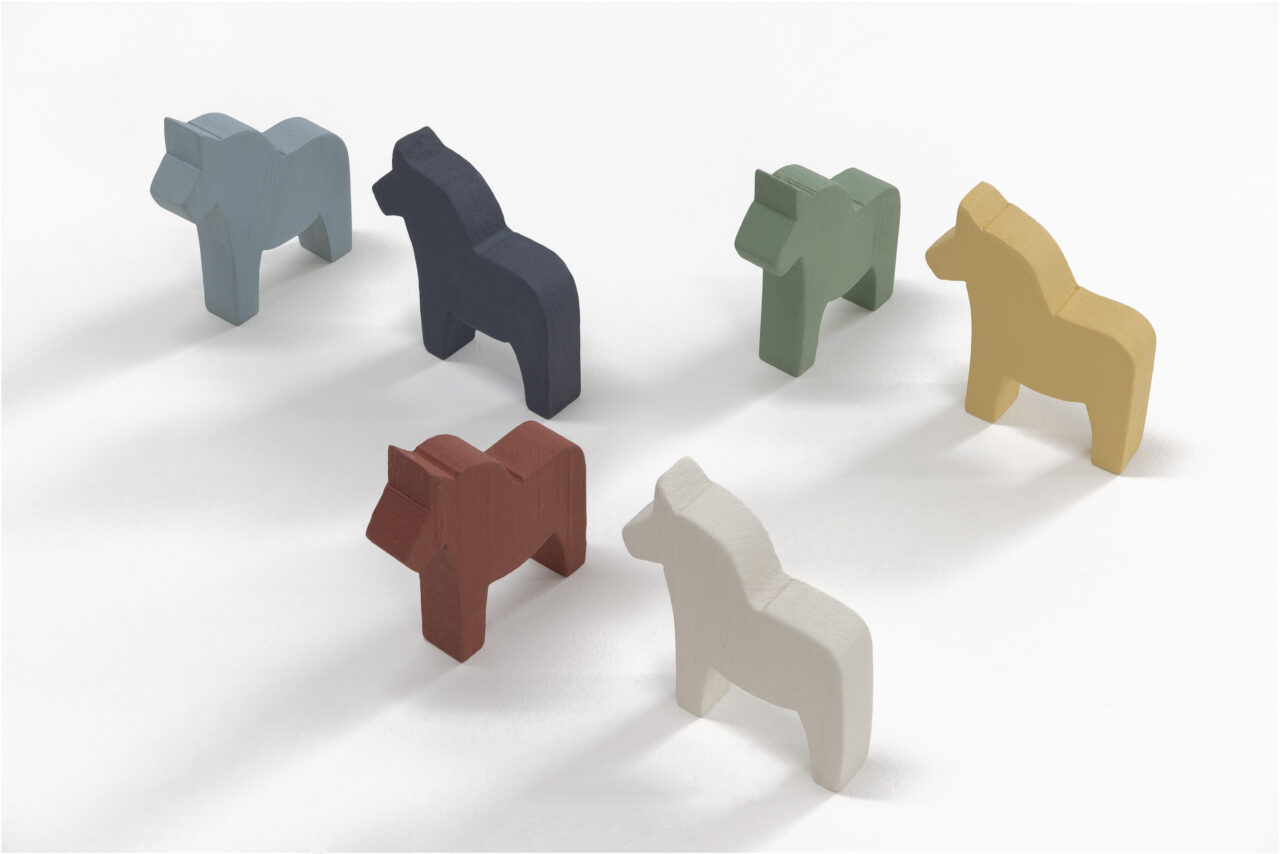 6 Swedish Inspired shades
The 6 shades featured in this collection are Dala Red, Solstice Blue, Kurbits Indigo, Gustavian White, Stockholm Green and Swedish Yellow. Rooted in Swedish history, these originally matte and muted shades have stood the test of time. We feel they are a perfect fit with the unique properties of milk paint.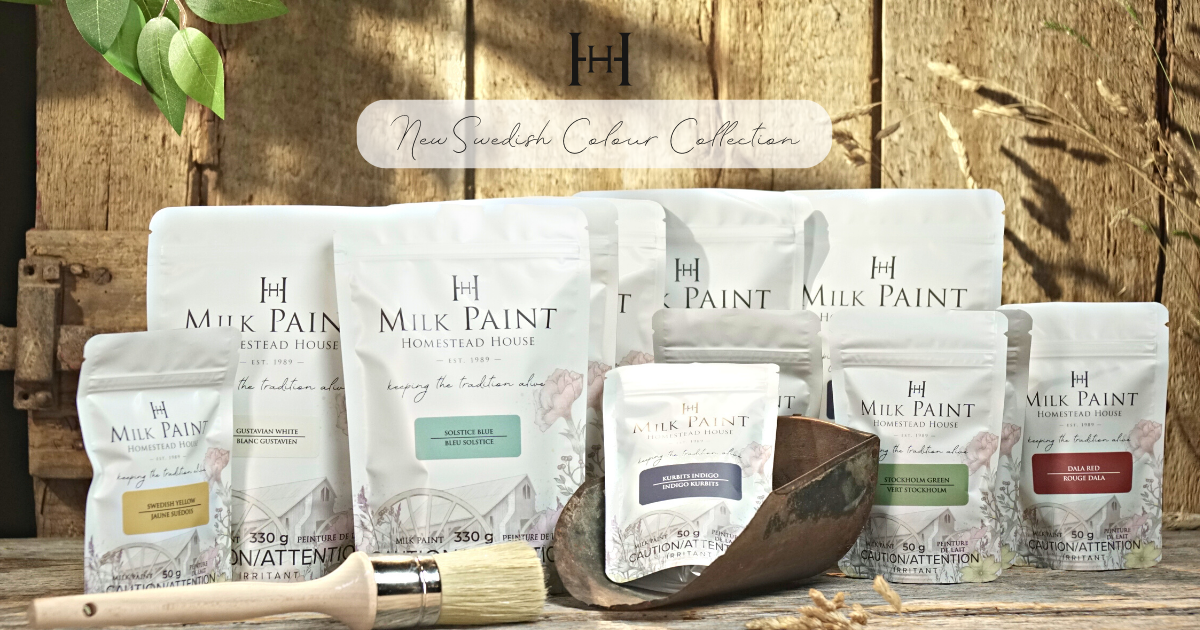 Over the next few weeks, we will showcase some of these beautiful new shades.
So let us first introduce you to those 6 shades...
Dala Red
Nothing is more quintessentially Swedish than the adorable red wooden houses in the Swedish countryside. This iconic red with a soft rusty pink undertone originated in the copper mines in the province of Dalarna. This can be traced back to the 16th century. Use our Dala Red for an accent piece in your home. You will notice how the evening sun will make this colour even more intense and radiant than it already is.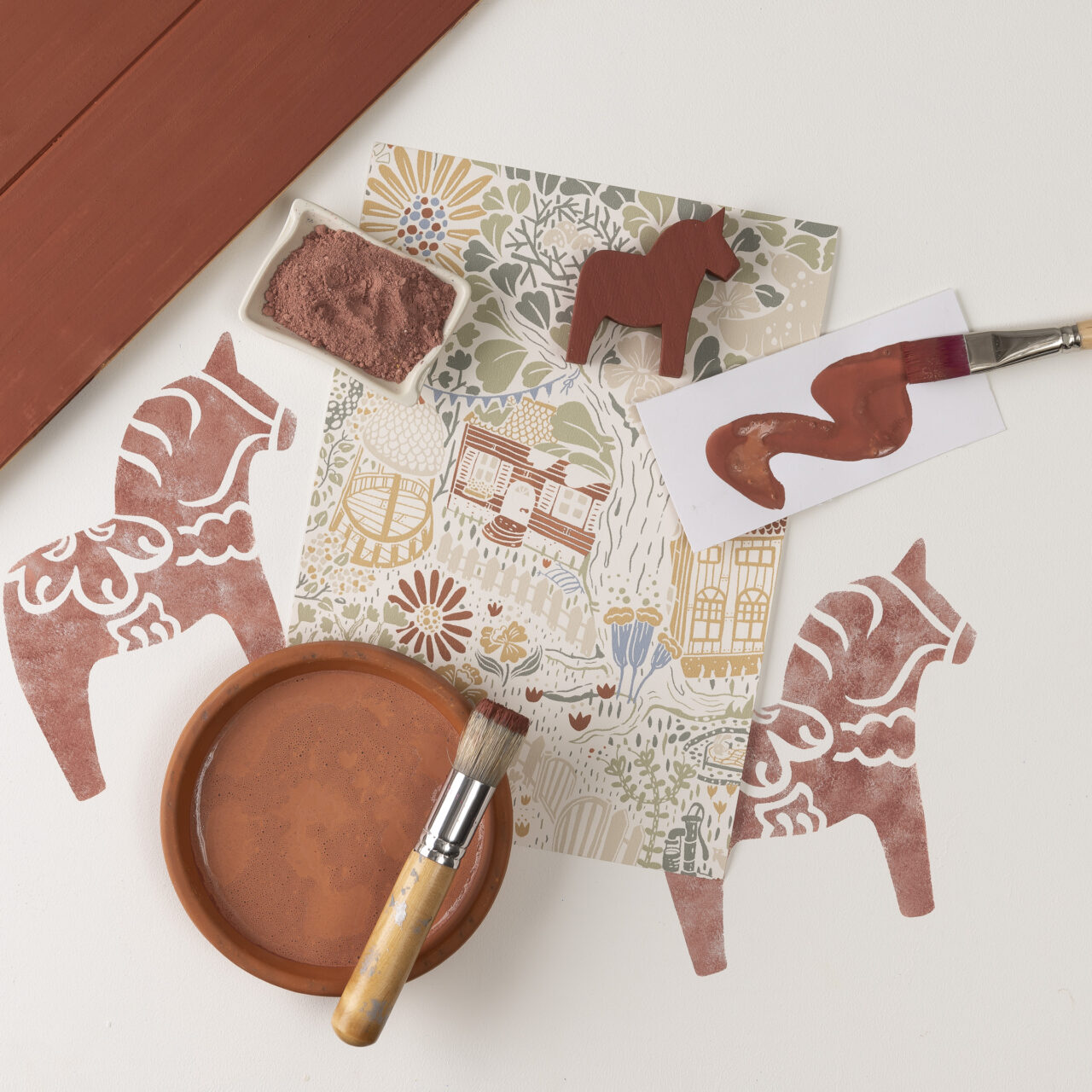 Solstice Blue
Swedish winters are very dark, especially around the winter solstice. There is nothing is more beautiful than the blue atmosphere of an early sunset on a cold winter day.  The remaining sunlight will cast a mystical blue light on the surroundings.  Our Solstice Blue has exactly that blue-grey softness and is a perfect colour for a Scandinavian vibe in your interior.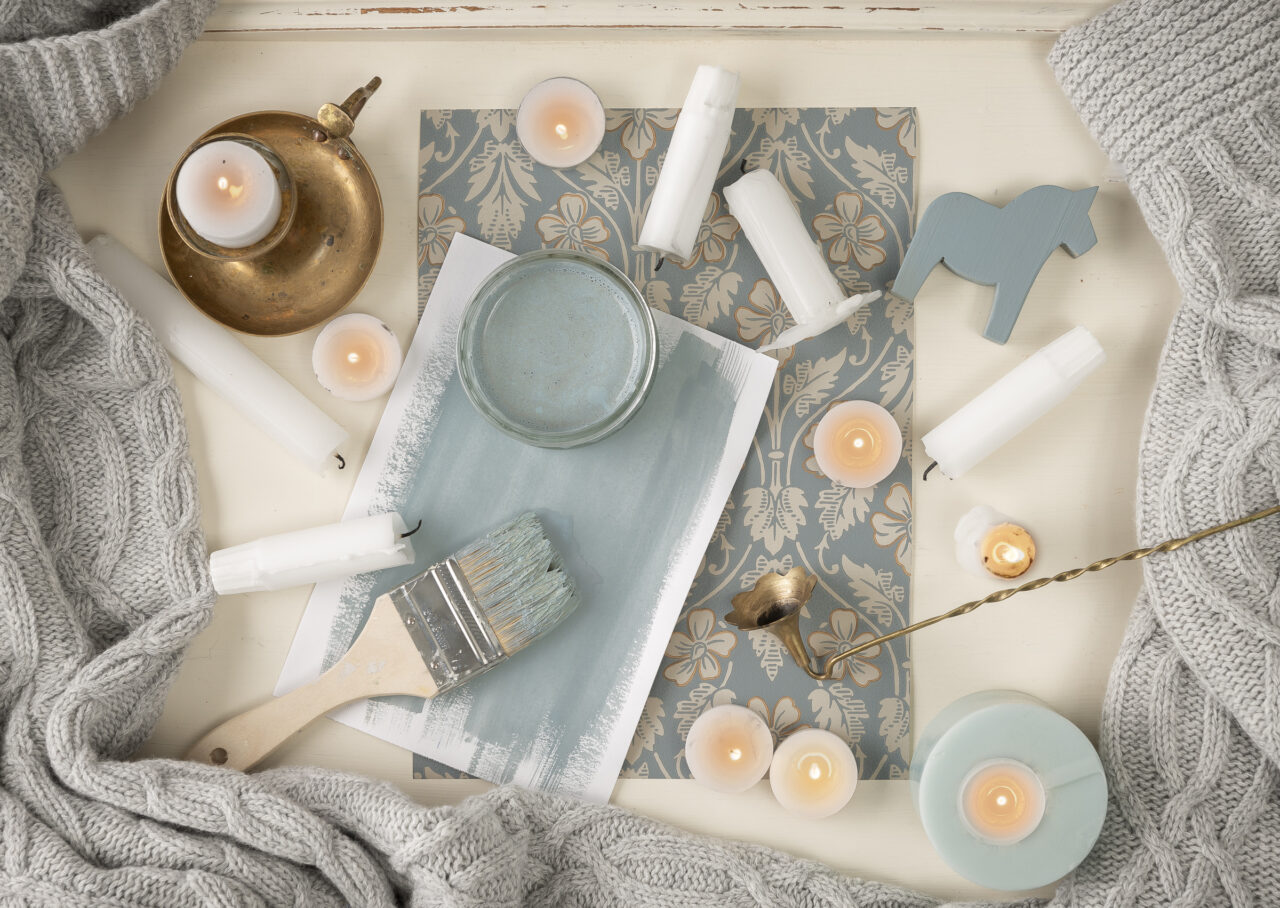 Kurbits Indigo
Kurbits folk Swedish painting originated in the 18th century. Mostly known for the beautiful drawings of the iconic wooden Dala horses.  A pigment often used in kurbits painting is a very dark indigo blue. This dark blue hue also reminds us of the blue-chequered textiles used in Swedish interiors. Reminiscent of the deep moody blue colour of blueberries growing abundantly in the Swedish woods. Pair this saturated hue with a neutral colour for a more balanced look.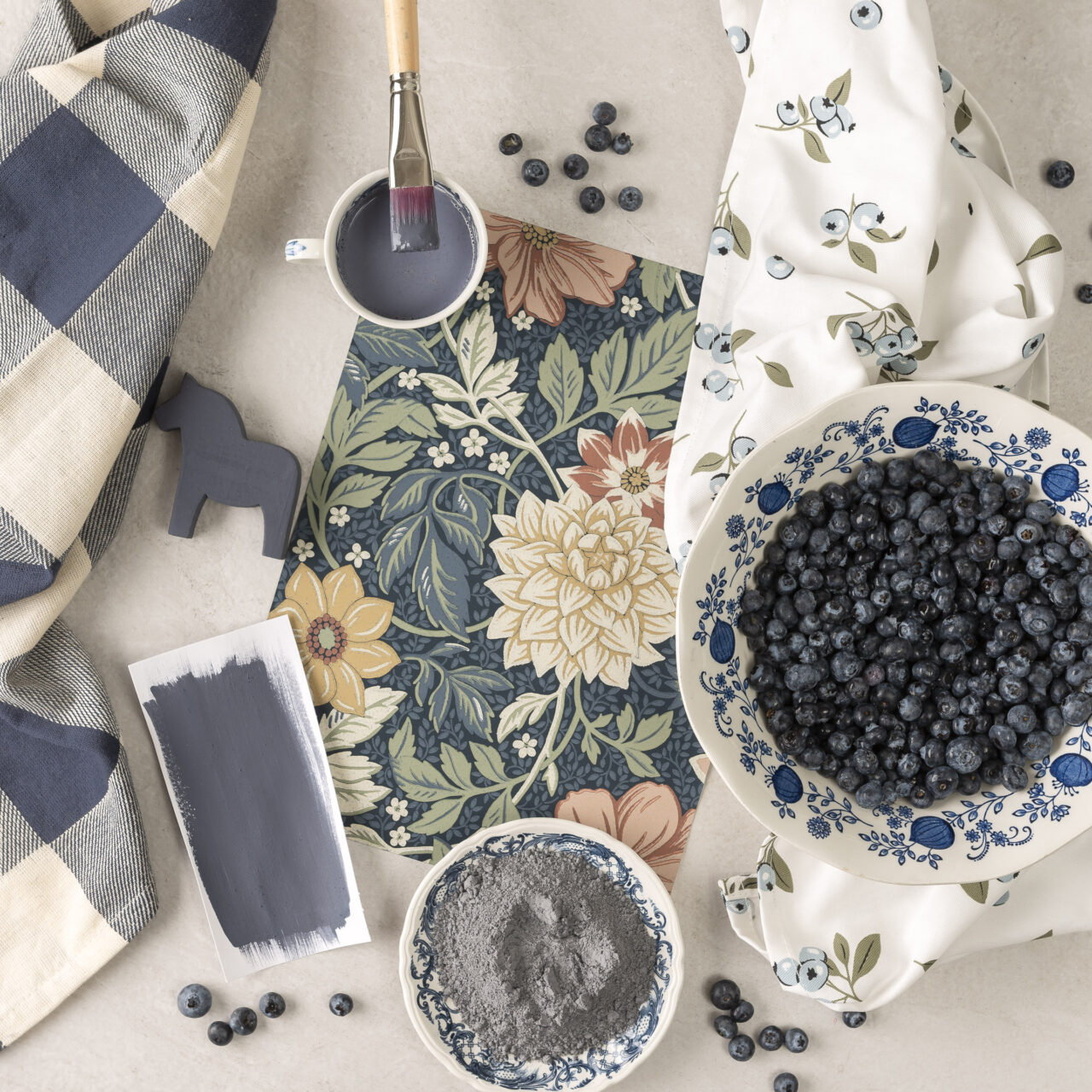 Gustavian White
One of the most well-known Scandinavian styles is the Swedish Gustavian interior style, dating back to the 18th century when the royal family brought home some elements of French rococo. Its a simple and soft yet elegant style featuring different neutral shades. Our Gustavian White is your perfect off-white, adding a bit of subtle warmth to just about any room. Don't forget to light some candles for an amazingly cozy atmosphere. Pair it with greys and blues for a soft farmhouse-style look. Try it with yellows for a more saturated and luxurious look and feel.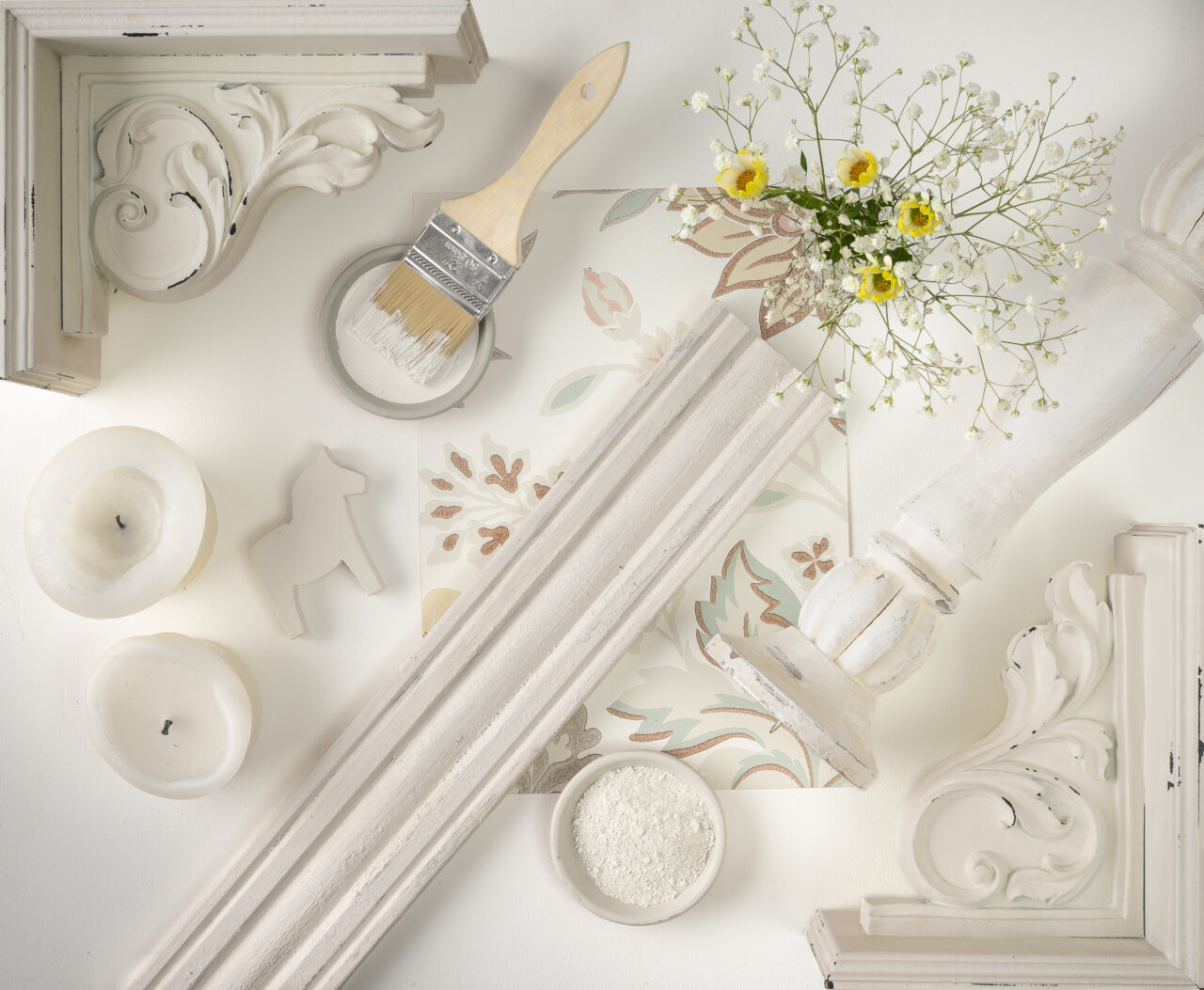 Stockholm Green
Our Stockholm Green is a great colour for anyone who loves a touch of nature. This shade of green reminds us of the calmness of the Swedish woods or a day at the lake. It is also a colour that is very true to Sweden's capital Stockholm. Anyone visiting Stockholm's charming old town with cobblestone streets and alleyways will immediately notice this pale green. . These are often found on houses and trim work combined with mustard, red and other earthy tones. These colour combinations can also be seen in historical fisherman towns in other parts of Sweden. For a calm and natural look, Stockholm Green looks beautiful when paired with greige, grey tones or with natural wood.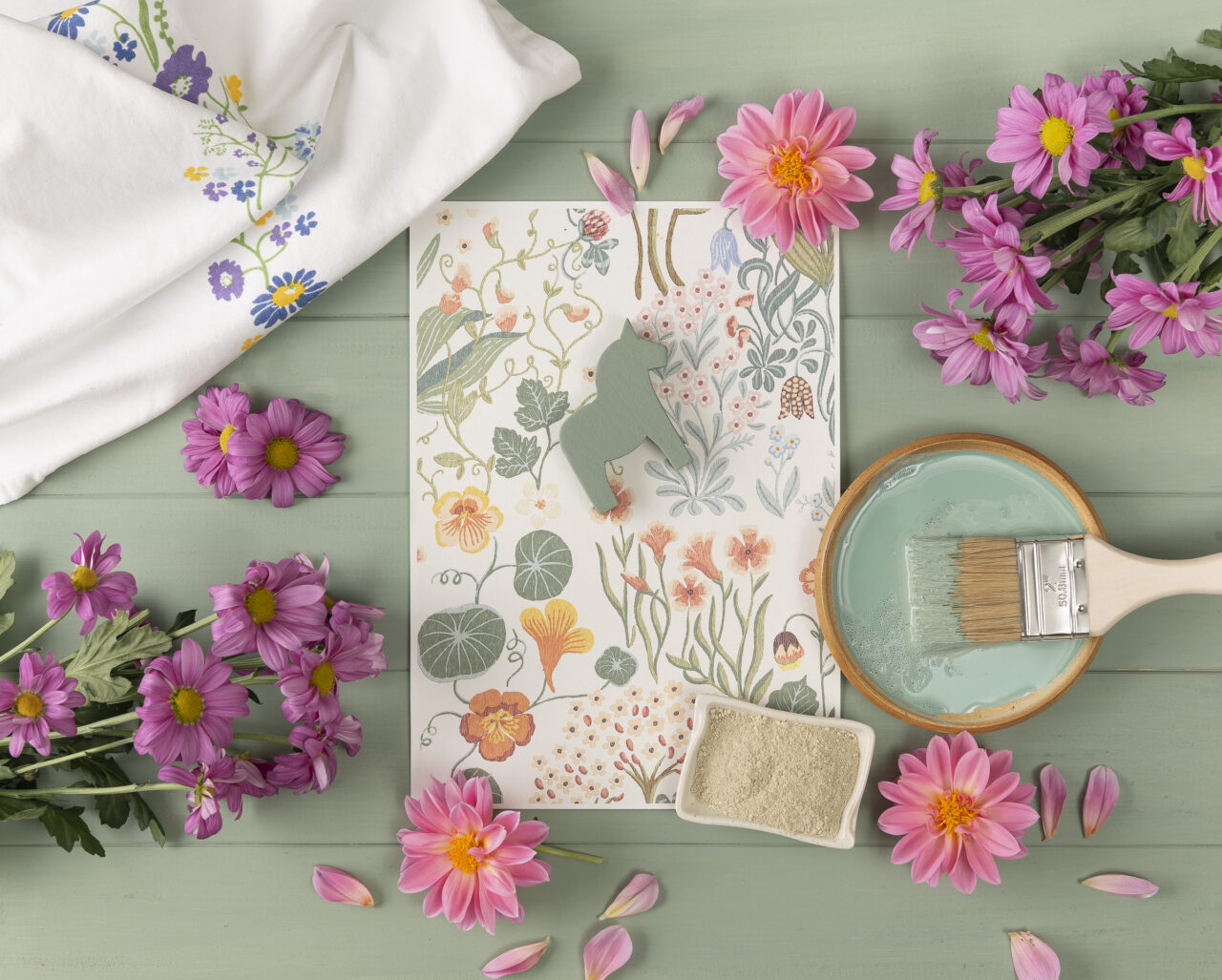 Swedish Yellow
The deep yellow tone of Southern Sweden's rapeseed fields is captured in Swedish Yellow. The blossoms cover a large part of the landscape. Bright yellow on a sunny Spring day, but muted with a hint of ochre during sunset. Swedish Yellow also shifts in colour depending on the light. Pair Swedish Yellow with Dala Red, Solstice Blue or Stockholm Green for a colourful bohémian look.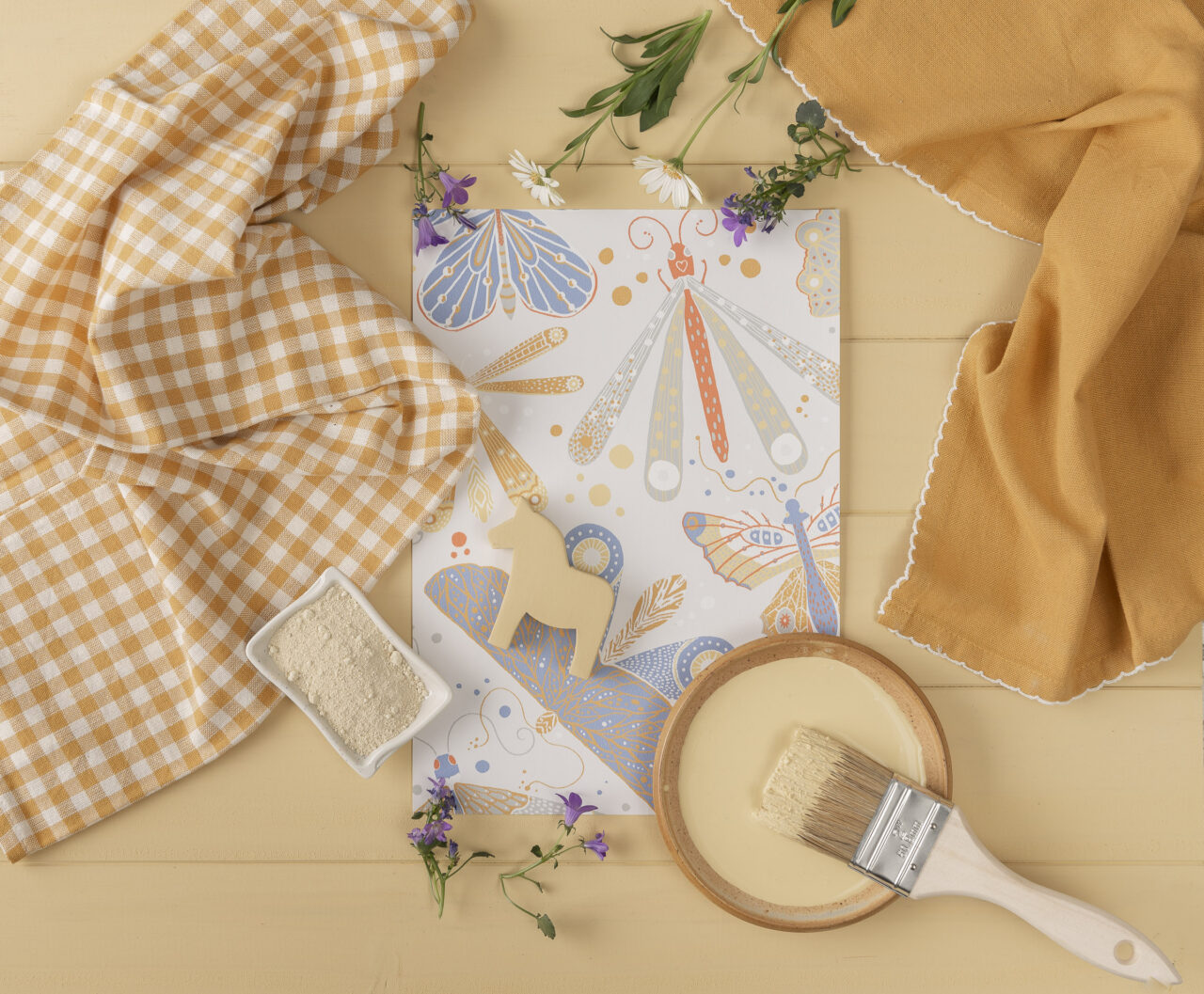 Homestead House Paint Company
More stunning shades are being introduced to the Homestead House Milk Paint permanent collection very soon. An array of colours to round out our already extensive palette. See all Homestead House colours here.
An Interview With Scott and Loree CEOs of Homestead House Paint Company
Find out more about Scott Wallace and Loree Pringle CEO at Homestead House Paint Company in this MadeinCA.com interview.
More Milk Paint projects
See more Milk Paint inspiration here on the blog!
For more information on getting started with Milk Paint click here