If you want to breathe new life into an old wardrobe and add a touch of rustic charm to your space, consider a Kurbits Indigo Wardrobe Transformation. This unique and eco-friendly paint choice offers a wide range of benefits, including easy application and a beautiful matte finish. Let's dive into transforming your closet into a stunning focal point.
This wardrobe was previously green - check out the before photo.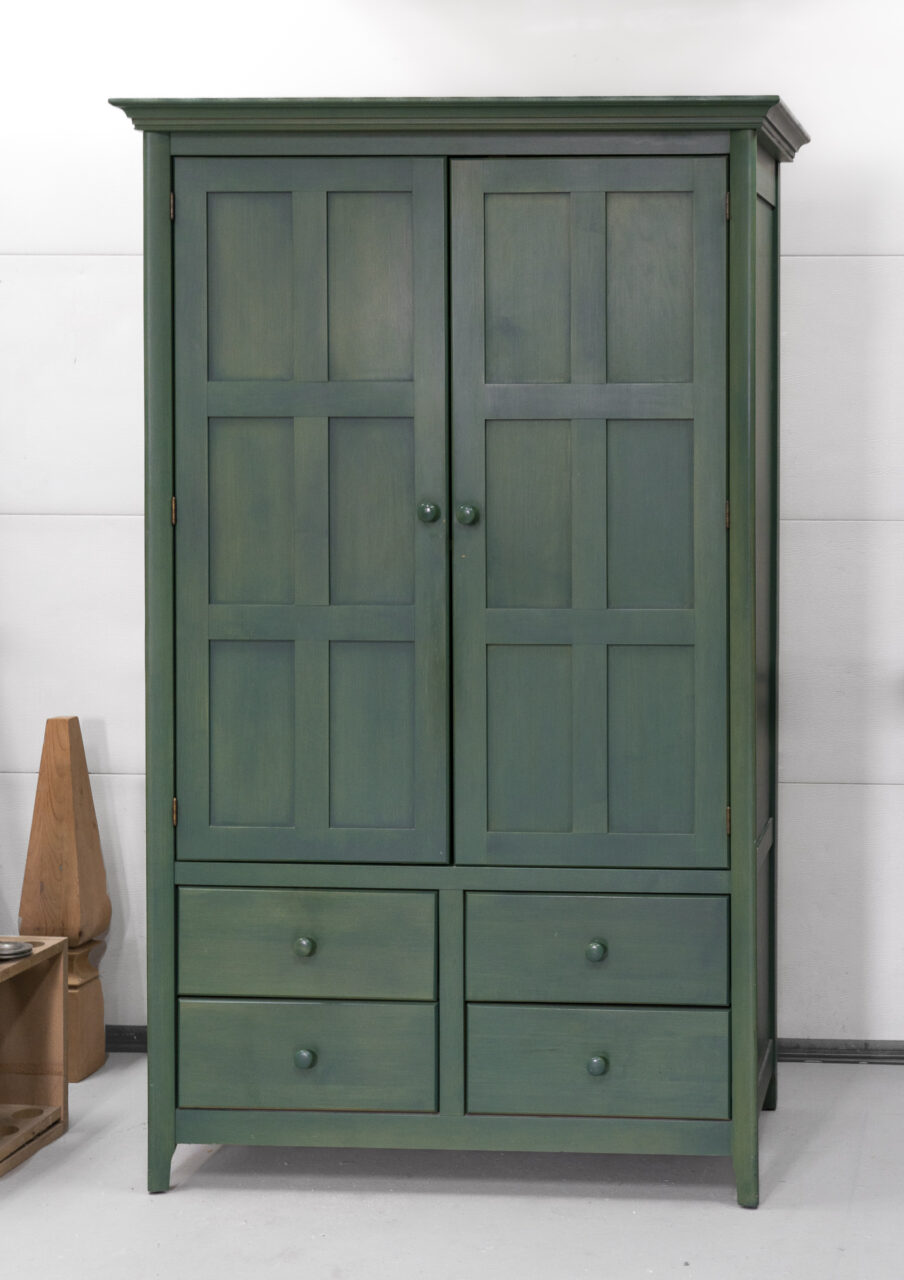 Materials Used in the Kurbits Indigo Wardrobe Transformation
Watch the video transformation & follow along below for instructions.
Prep & Paint Mixing
We started by giving this wardrobe a thorough cleaning with TSP Alternative. Simply mix into a 1:4 TSP to water ratio and spray along your piece. Then use wiping cloths to mop up the solution along with any dirt and debris.
Mixing Milk Paint is super easy, mix a 1:1 ratio with water and milk paint powder and stir! We recommend stirring for 60 seconds to ensure the pigments are fully dissolved.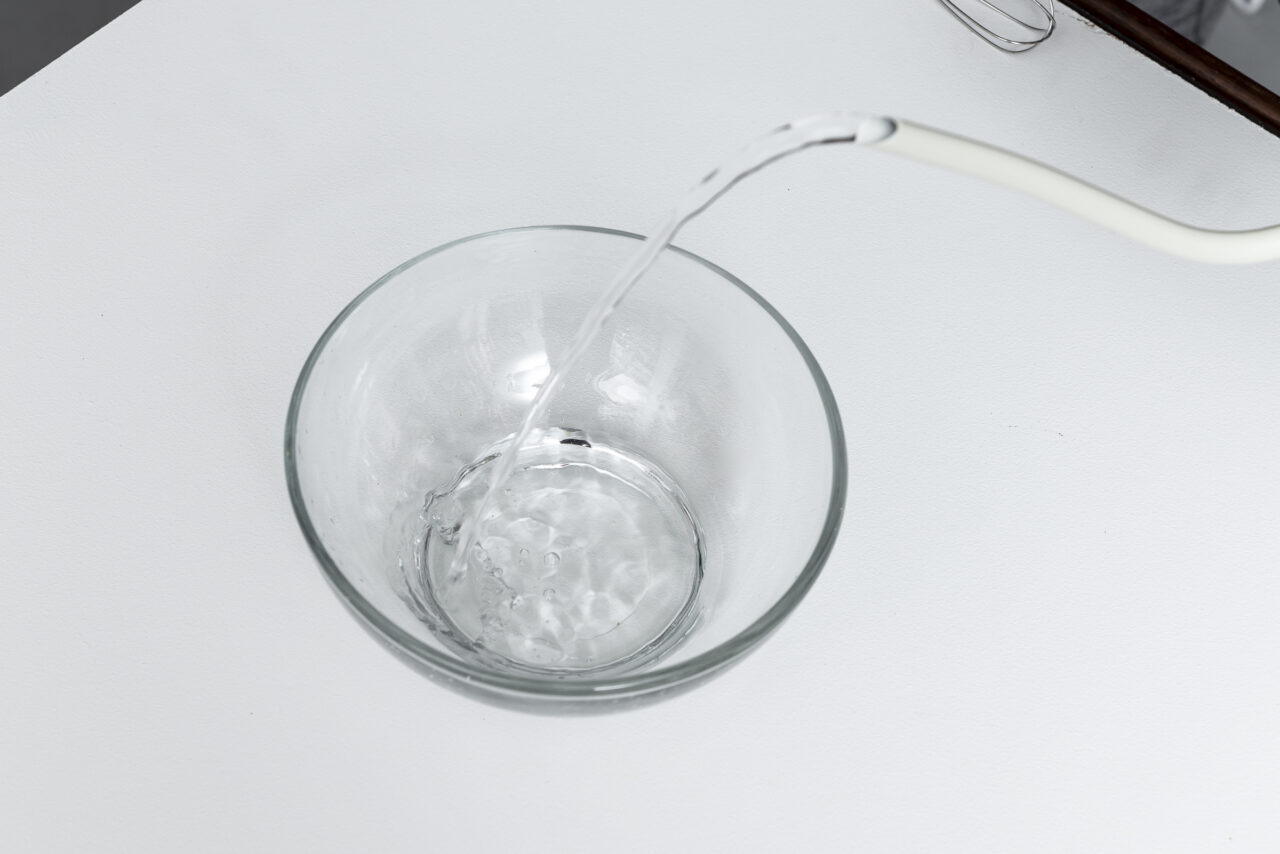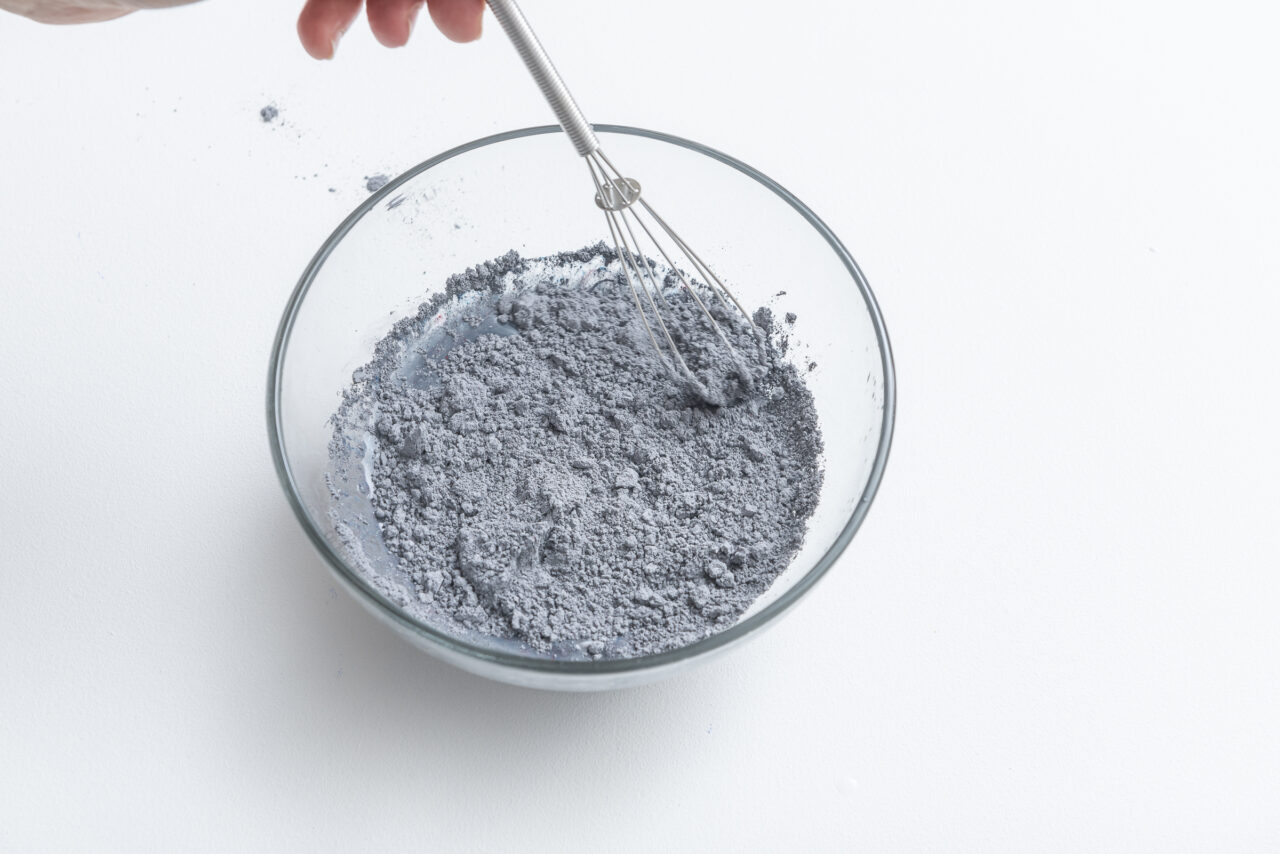 We didn't want to give this piece a full sanding, and since it was previously painted we chose to mix ultra grip with our milk paint mixture to ensure adhesion!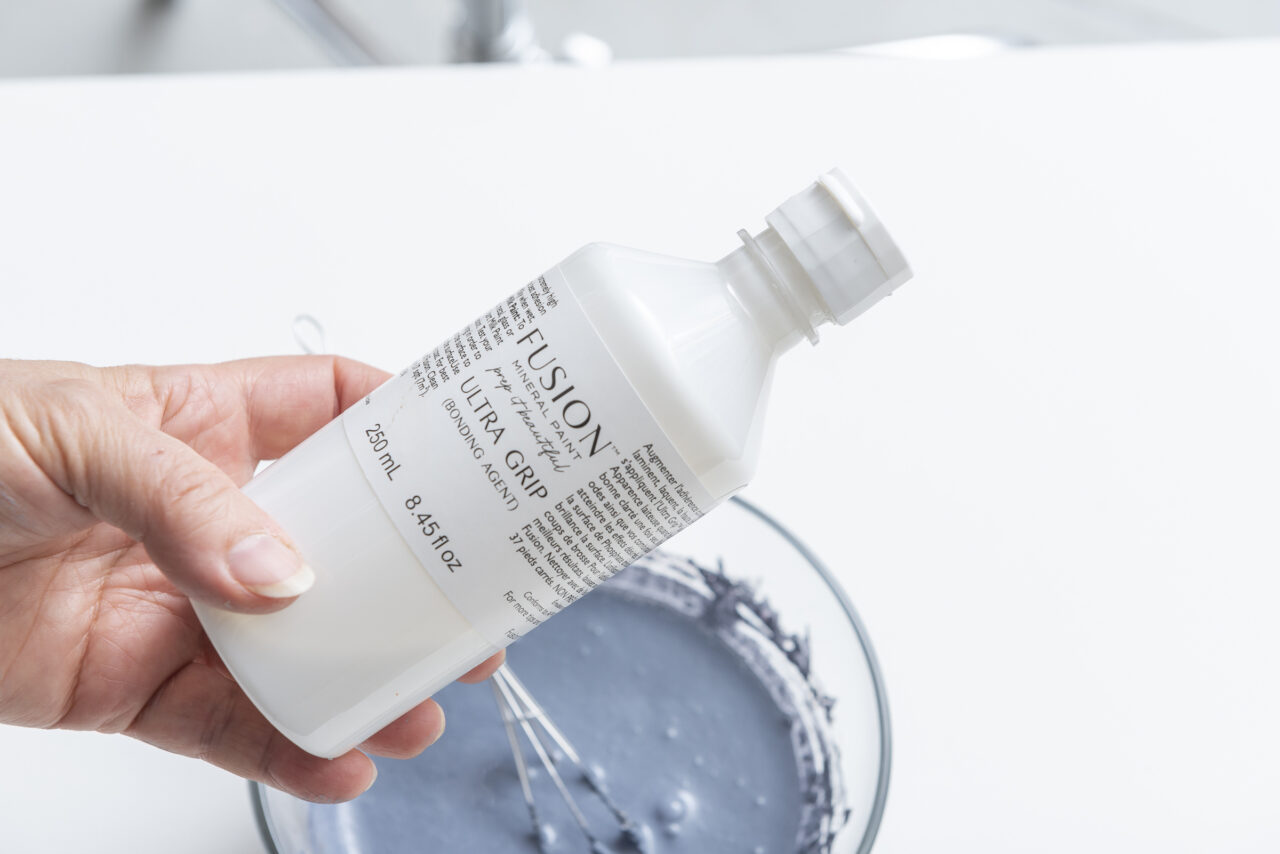 Time to Paint: Kurbits Indigo Wardrobe Transformation
We used one of our favourite Staalmeester brushes to paint two coats on this wardrobe, Giving us a fully opaque finish!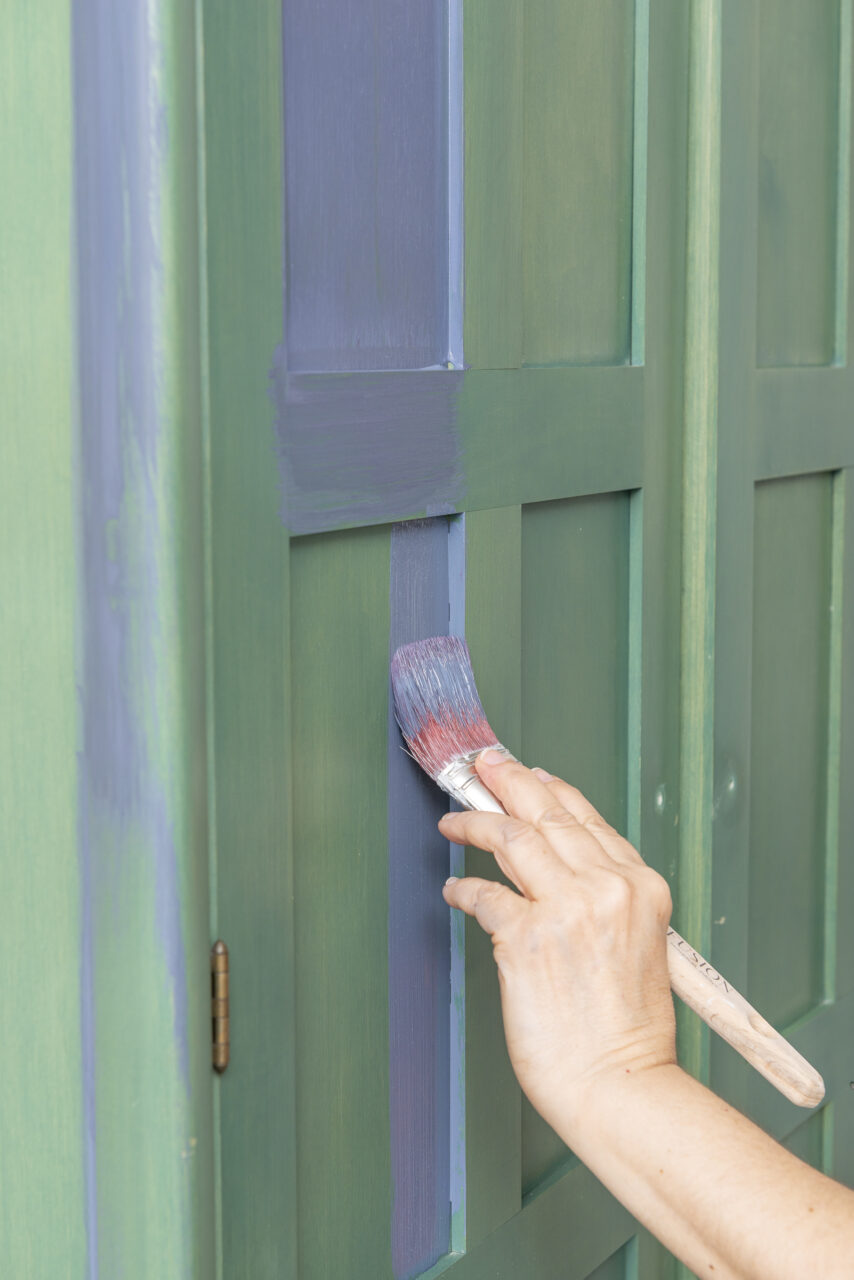 For this project we used Fusion's Lavender Furniture Wax. To apply furniture wax simply use a clean cotton cloth or brush to apply wax in a thin layer, working into recesses of carved details or surface imperfections. Wipe away excess. Allow it to dry for 3-5 minutes. Buff to a shine with a clean lint-free cotton cloth.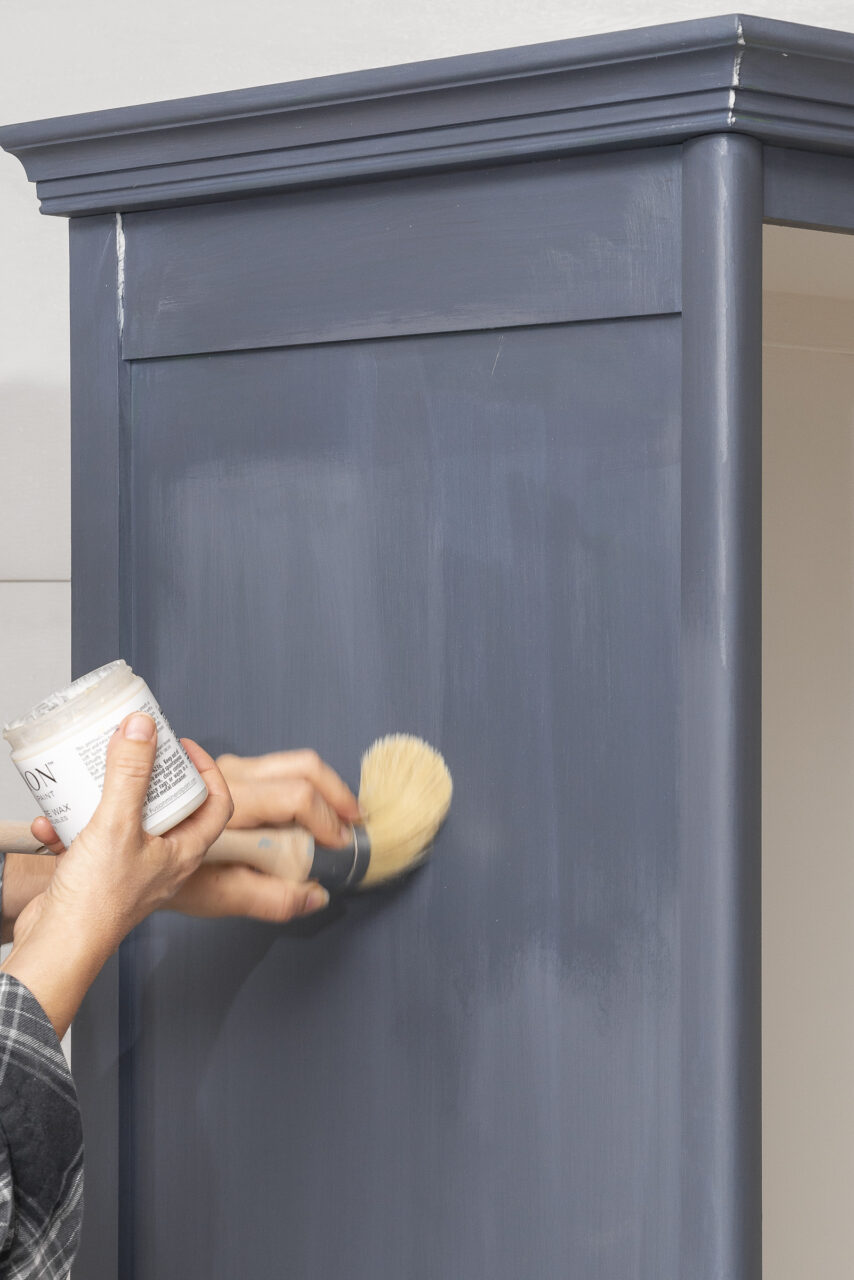 Take Pride in Your Kurbits Indigo Wardrobe Transformation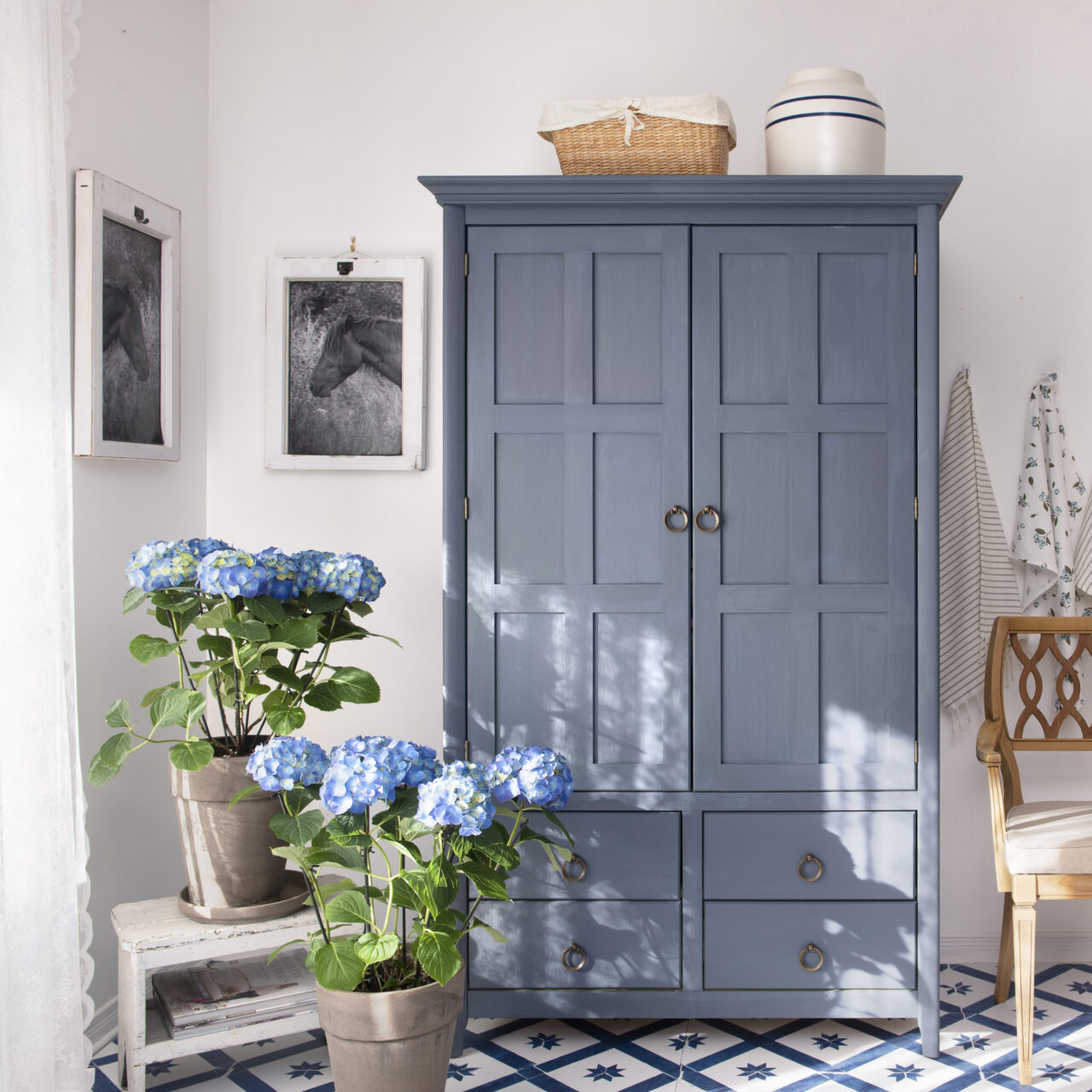 Repainting your wardrobe with Homestead House Milk Paint in Kubits Indigo is a rewarding and eco-friendly way to revitalize your furniture. By incorporating Ultra Grip into the paint, you can ensure better adhesion and a longer-lasting finish.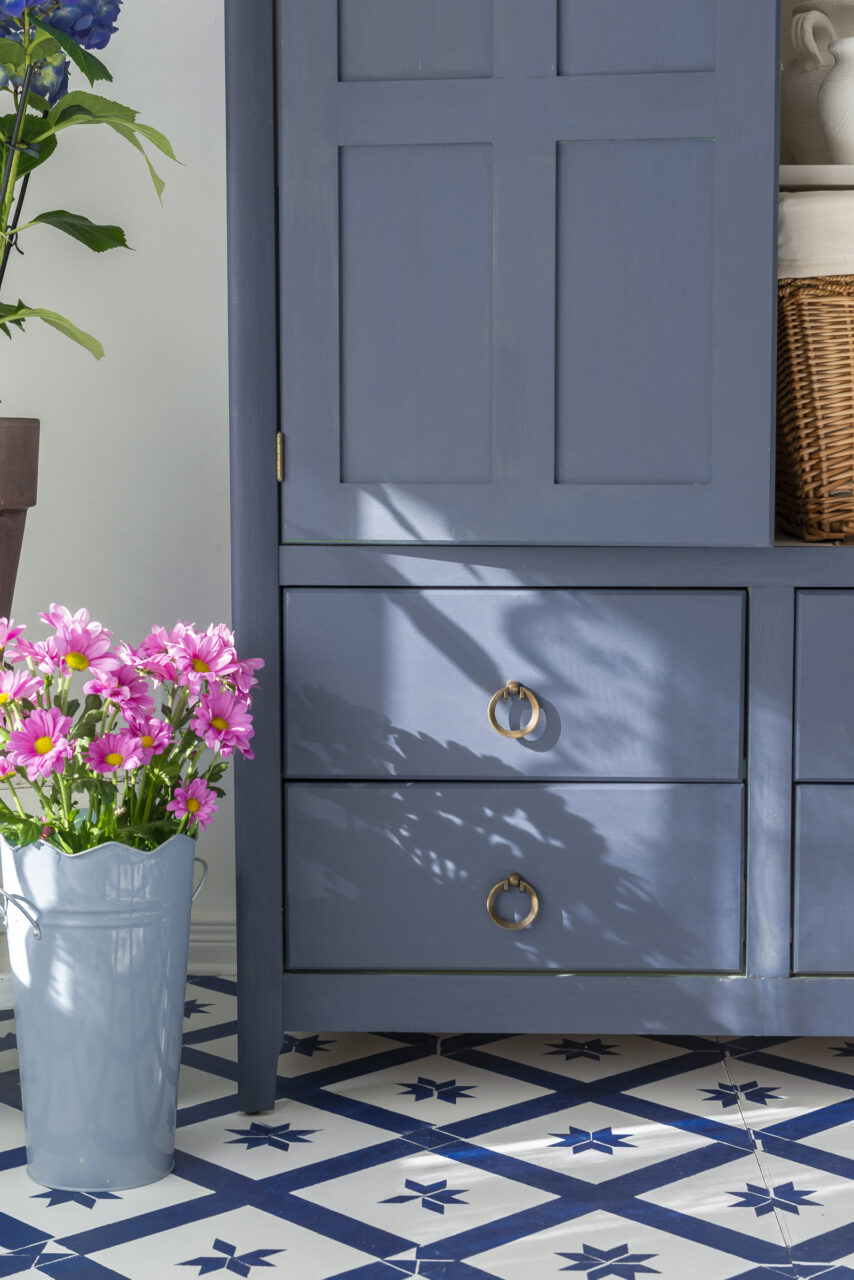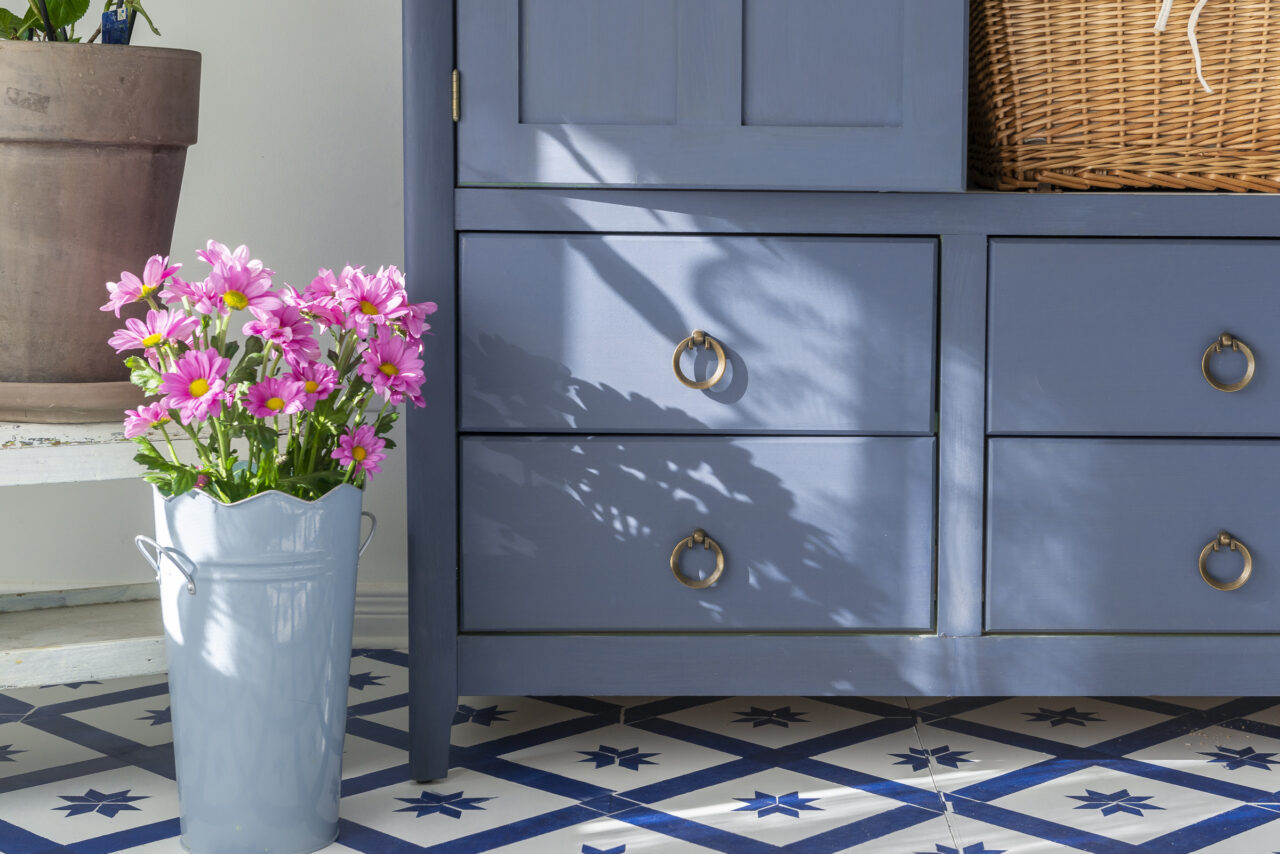 Follow the steps outlined above, and you'll be on your way to creating a stunning centrepiece that adds a unique charm to your room. So, grab your paintbrush, put on some music, and let your creativity flow as you transform your wardrobe into a work of art.