Pink Painted Furniture - Spring Blossom. Here at Homestead House, we are firm believers that pinks will always be classic and timeless colours. That's because every shade of the pink rainbow is filled with beautiful rose and peach-coloured tints that just add a bit of happiness to every room you find it in. Pink is also one of those versatile design colours that we know can be designed in so many different ways For this project, we used our brand new shade to showcase a vintage farmhouse look! Spring blossom
We decided to use a darling sweet chest that had plenty of character marks on it for this project! Here is a before look at the piece: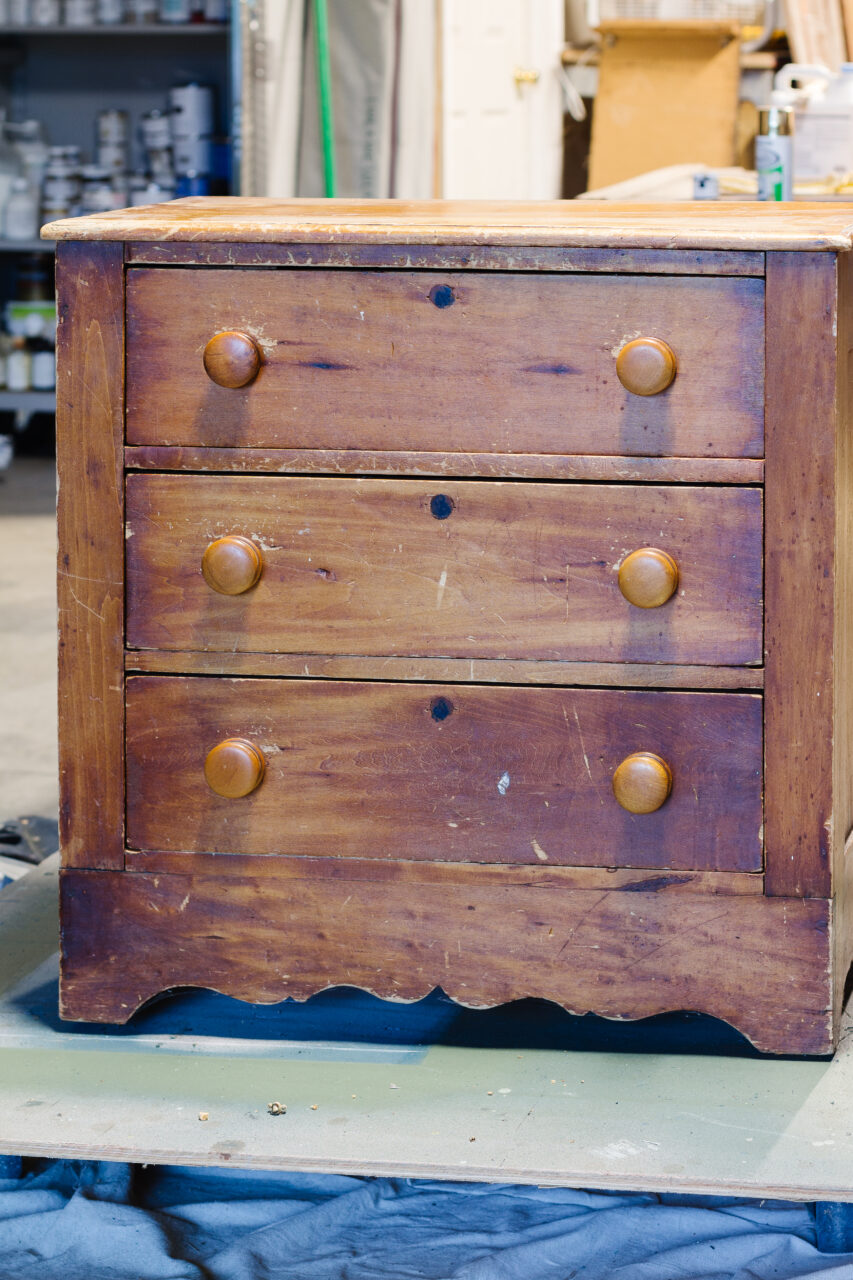 Below is a list of supplies you'll need to complete a similar project. 
Fusion TSP Alternative + Wiping Cloths
Homestead House Milk Paint Spring Blossom 
Mixing Cup + Stir Stick
Fusion Mineral Paint Synthetic Brush
Orbital Sander and Pads
Prepping for a Chippy Milk Paint Look
From the very start of this project, we knew we wanted a really chippy and rustic look. So we decided to do minimal prep on this piece. The best place to start on any project is to give it a good cleaning. We made sure to vacuum out the loose debris from inside and outside the chest. Then we used our Fusion TSP Alternative. We like to mix this in a 1:4 ratio of TSP Alternative to water in a mister or spray bottle. For deeper, heavier stains and residue a 50/50 mix works best. You can see how much dirt and stain residue comes up on our wiping cloths when giving your furniture a good saturation of the solution.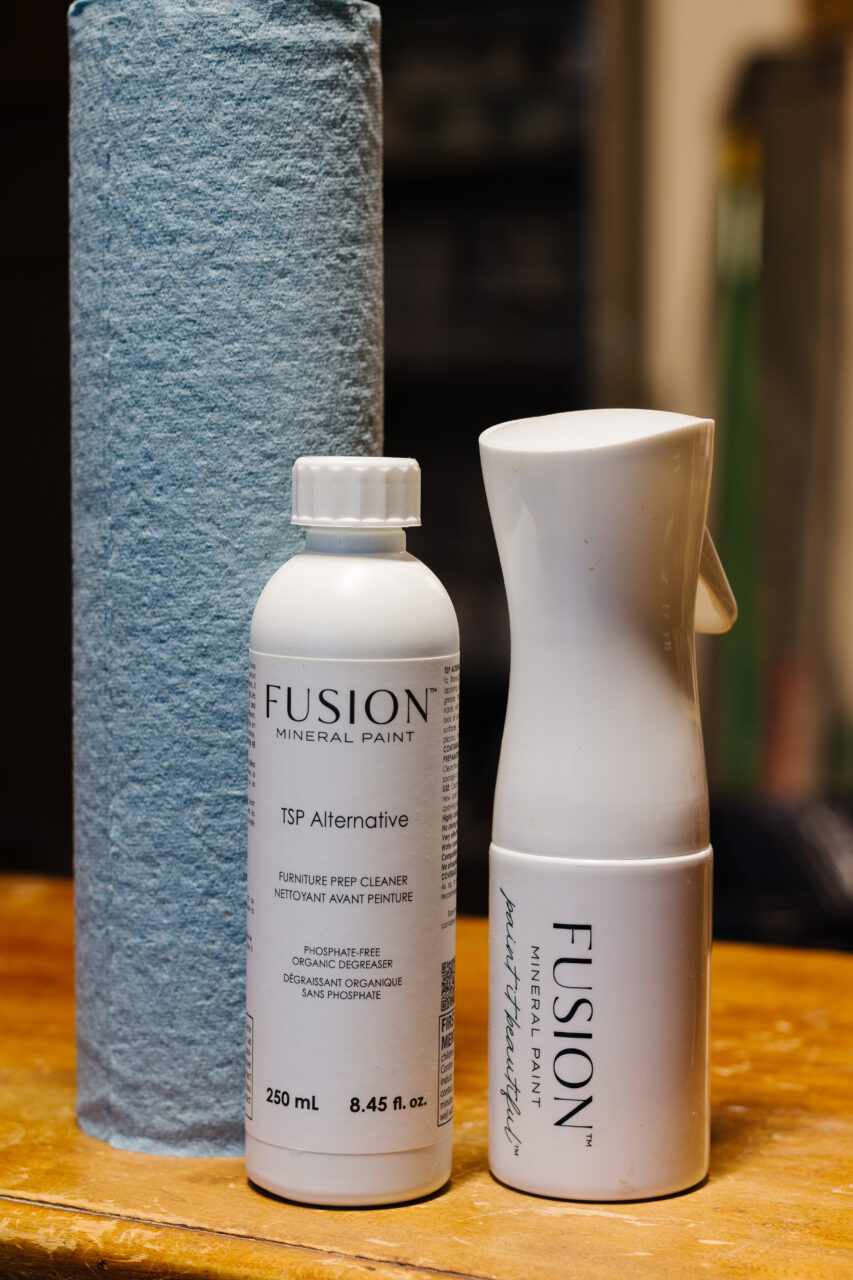 The top had some water rings and a flaking finish, so we decided to break out our heavy-duty sander to sand the top down. We took it down to bare wood giving us a smooth finish and removing the water rings and prior finish. No additional staining was required, we just let the natural wood come through.  Just clean up your dust with a damp rag afterwards.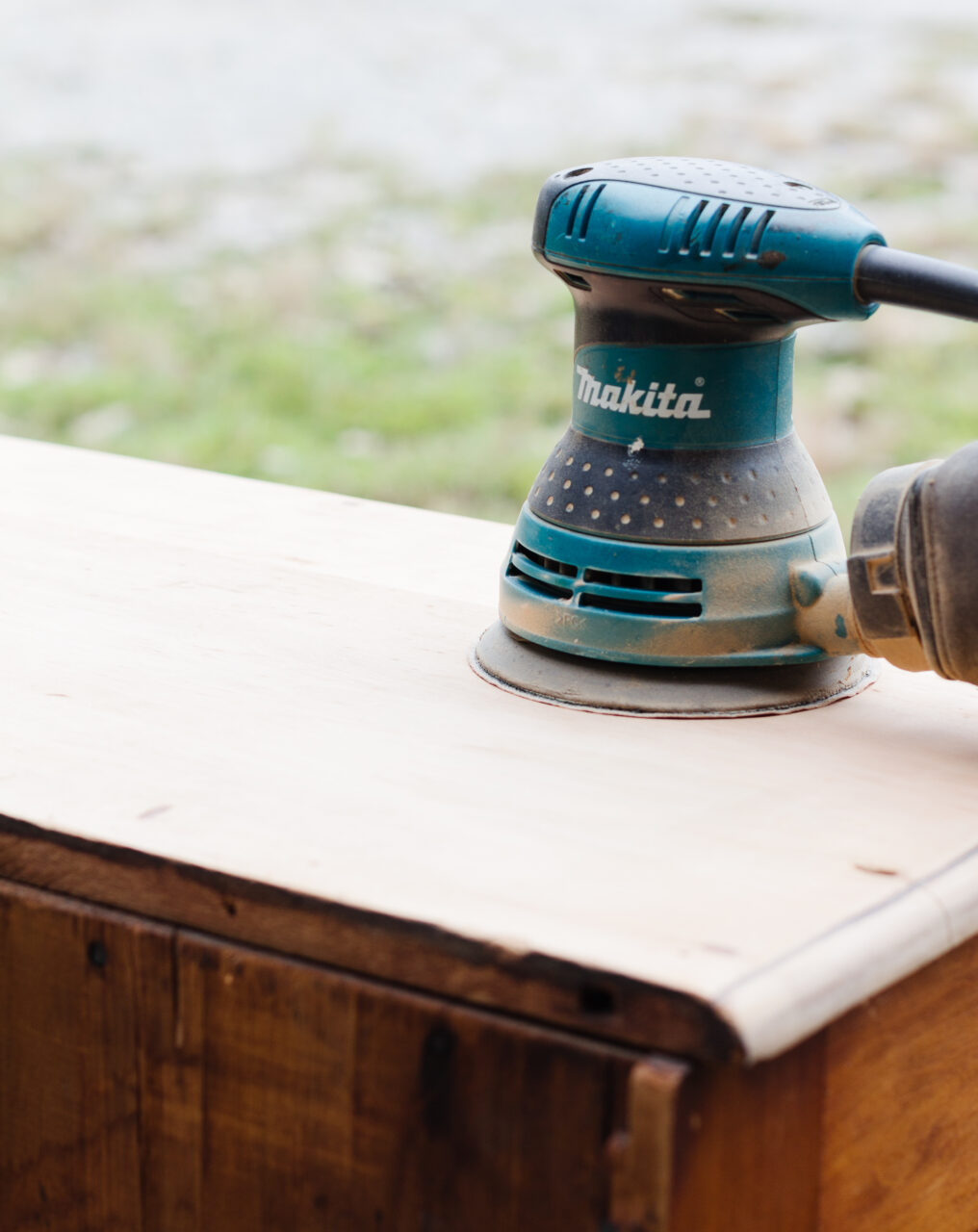 Pink Painted Furniture - Spring Blossom
Now it's time to get ready to paint! We mixed up a 50/50 mix of Spring Blossom to room temperature water. The best way to get all the pigments broken down is to make sure they are all submerged in water and mix thoroughly with a stir stick or whisk. It helps to let the milk paint sit for a few minutes before painting and to make sure all the pigments are dissolved correctly. This colour reminds us of a strawberry smoothie!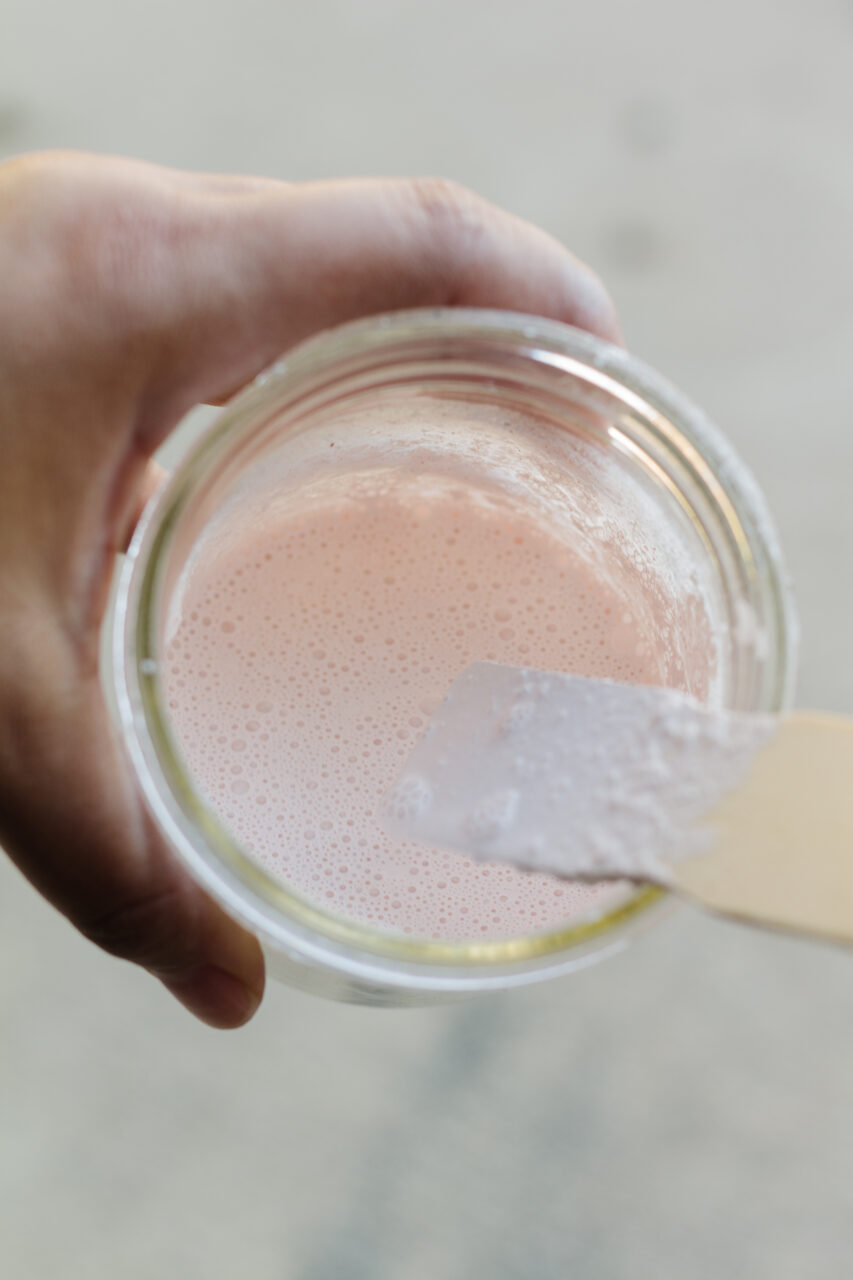 When it's time to put paint on your piece, take your brush and give the milk paint a good stir. You will want to do this constantly throughout the painting process to keep your pigments mixed. Then just go ahead and paint away on your piece!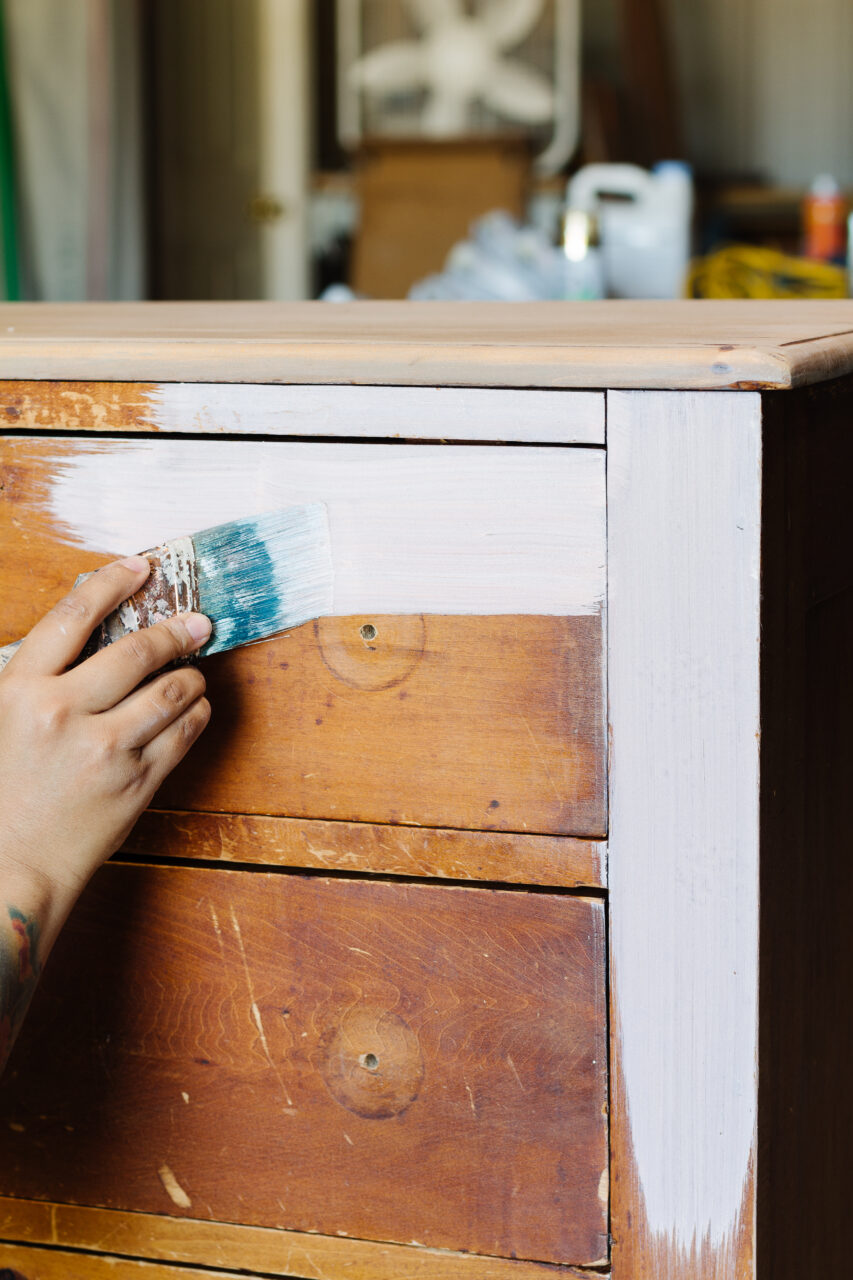 As you continue painting, you'll see a lot of the gouge marks and dings we left starting to be less noticeable. The beauty of milk paint is the authentic and naturally aged look it gives so these marks blend right in with the look you're going for. One coat gave amazing coverage! We did three for a fully opaque finish.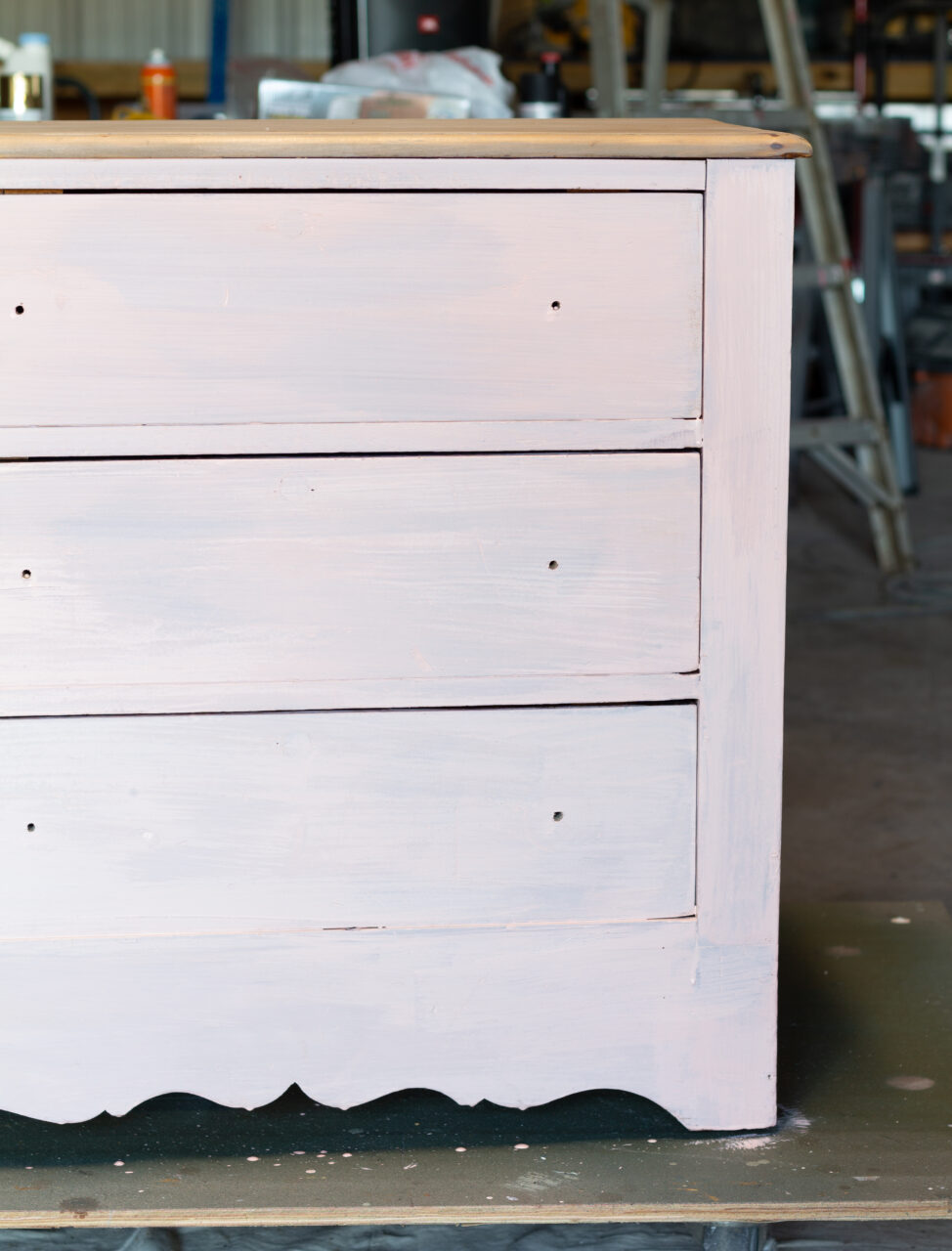 We took a sanding pad to the piece to remove any chipping paint and to highlight the edges. Doing this gives it a more naturally distressed look as well as smooths out your surface. Then seal with wax or hemp oil for a matte look.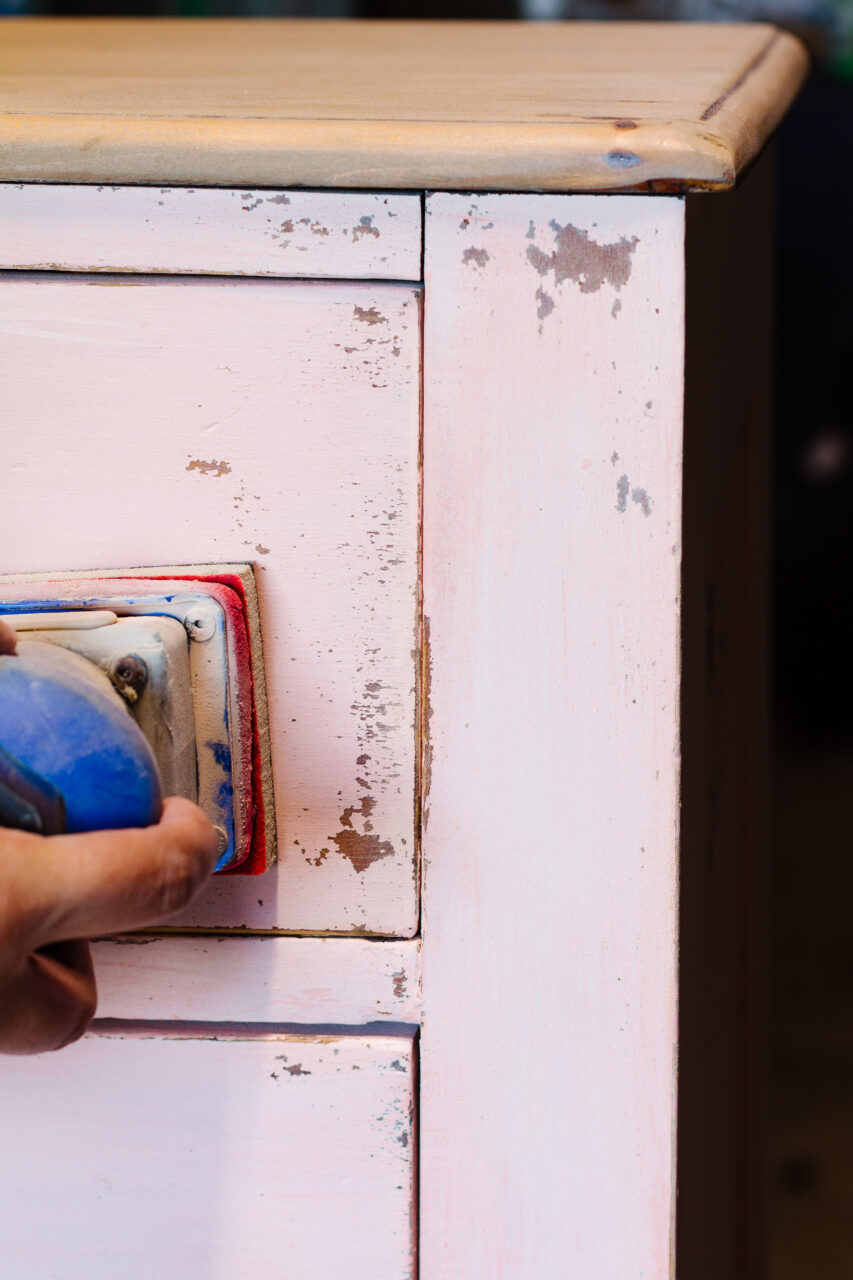 Pink Painted Dresser
Spring Blossom really is a lovely and timeless shade of pink. It's muted with peachy undertones and definitely fits multiple seasons and design elements. Since we wanted to go for a farmhouse glam look, pairing this pretty pink chippy dresser with modern elements like bold wallpaper and metal hardware is the perfect way to tie the look together.
The hardware we picked was a pretty silver scalloped pull. Spring Blossom was the perfect backdrop to highlight the hardware but we know that gold and white hardware would pair nicely with this pink.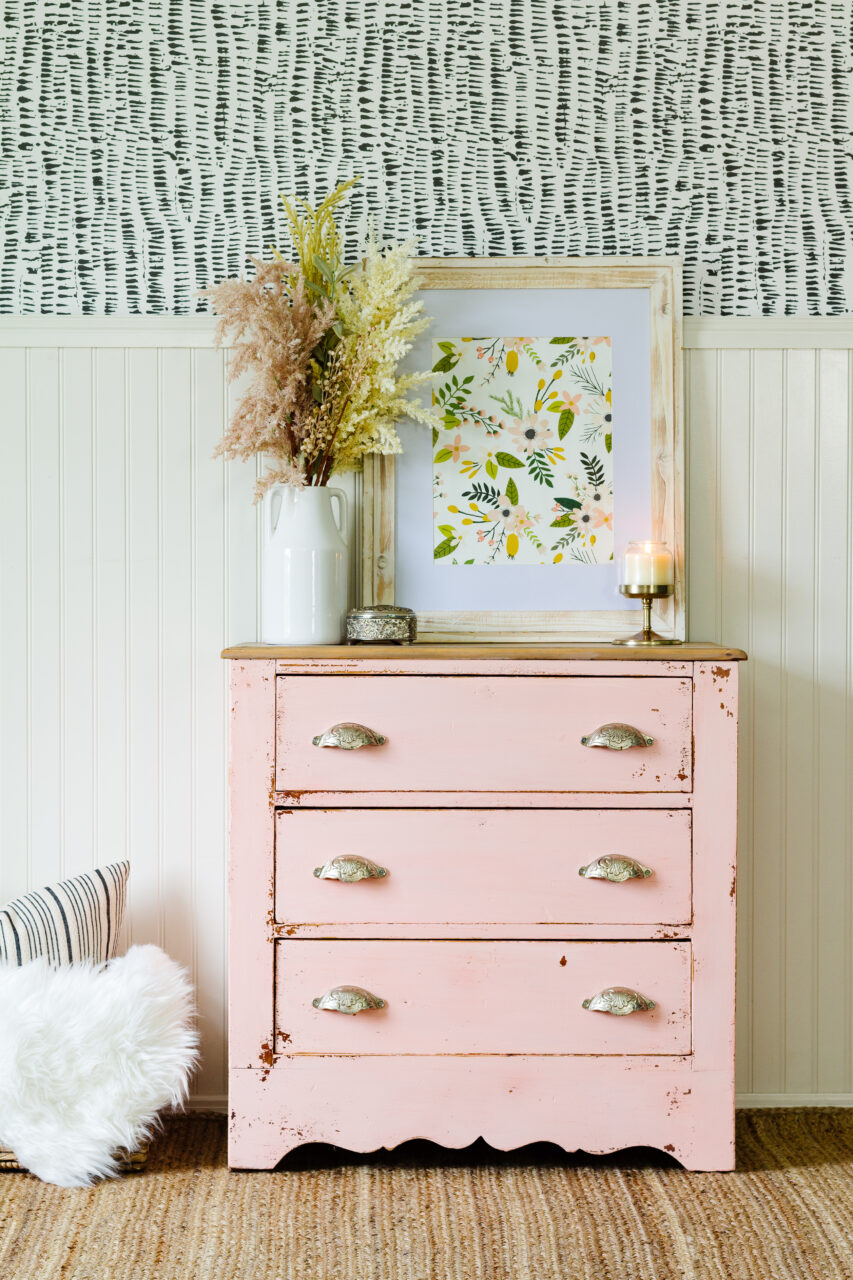 The rustic details of this piece are what make it so unique. The chipping, the distressing, the natural wood top and the original age are why pieces like this are so valuable. It's a one-of-a-kind that cannot be replicated or duplicated.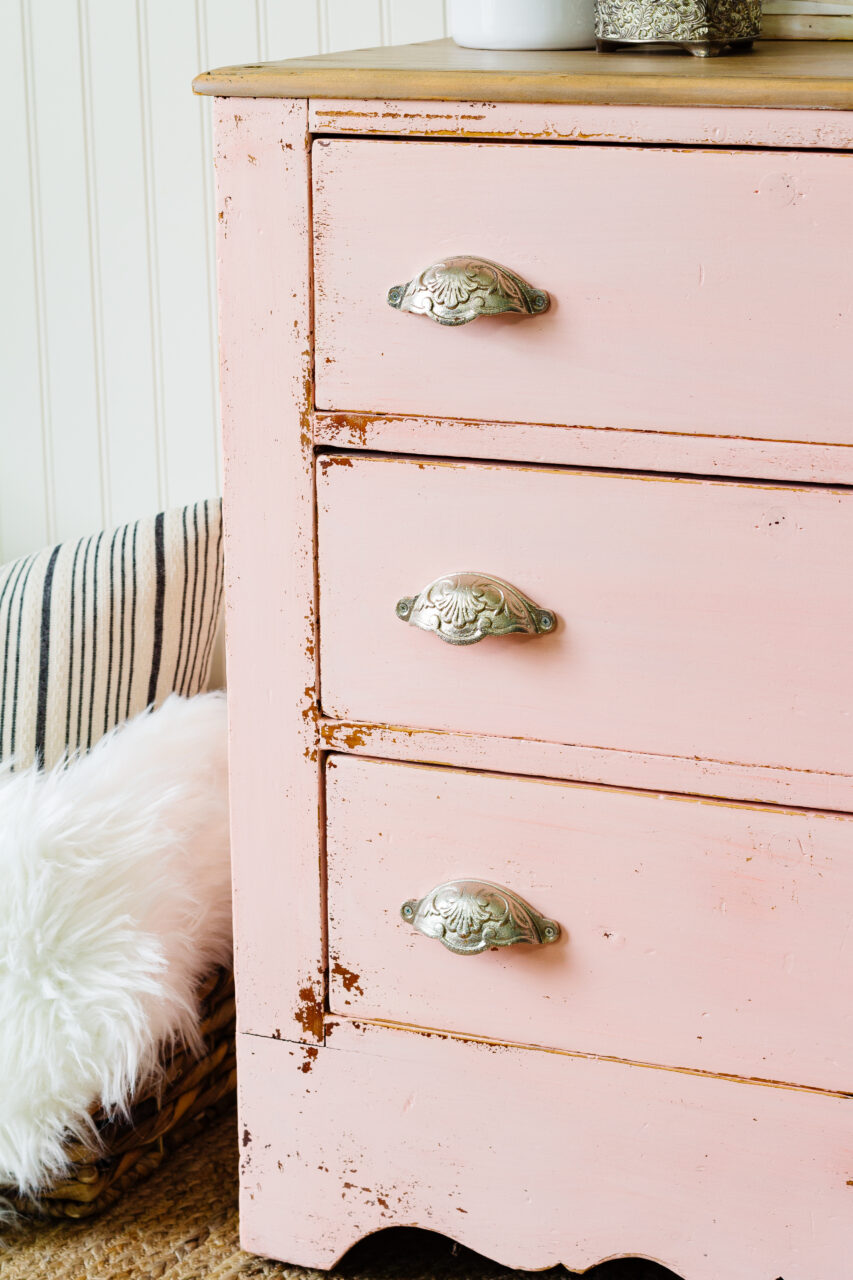 Pretty in Pink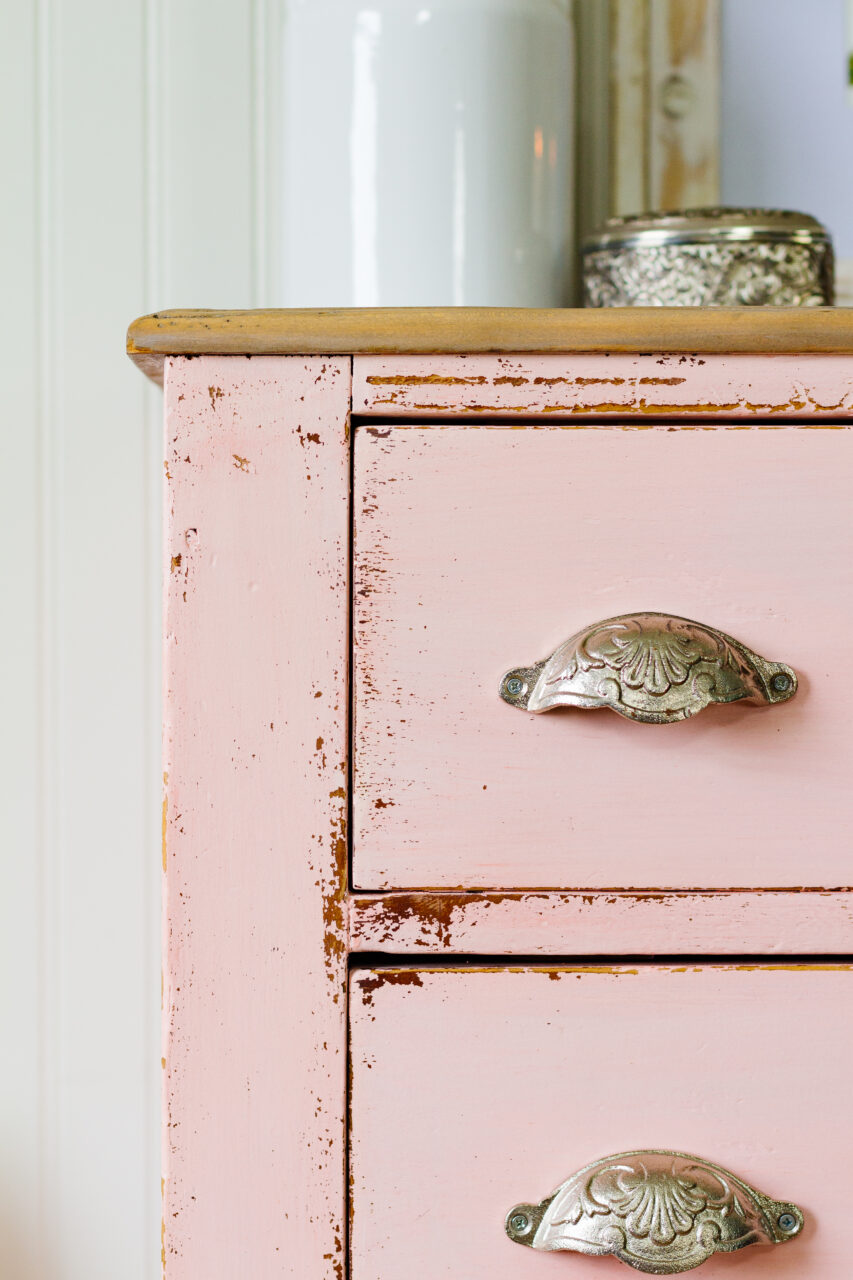 We love using Fusion Beeswax to rehydrate old wood because it gives it a rich, saturated look. It did wonders for these legs that were thirsty for a drink. The beeswax component also adds a soft lustre and protection.
We hope you enjoyed this Pink Painted Furniture - Spring Blossom makeover as much as we did. Spring Blossom is a colour you won't soon forget. We'd love to see the projects you paint using this beautiful colour!