If you're a person who craves light, bright and airy interiors, this colour is one you will definitely want to paint with. Potpourri is of our new Homestead House colours and it definitely gives us all the breezy and bright vibes. Whether it's transforming a dark piece entirely or using it to make a colour wash to keep your character, Potpourri - a Sweet & Breezy Colour, will have you painting everything from furniture to décor and even art. We used it to give this dark dresser a bright makeover. Check out the before photo below.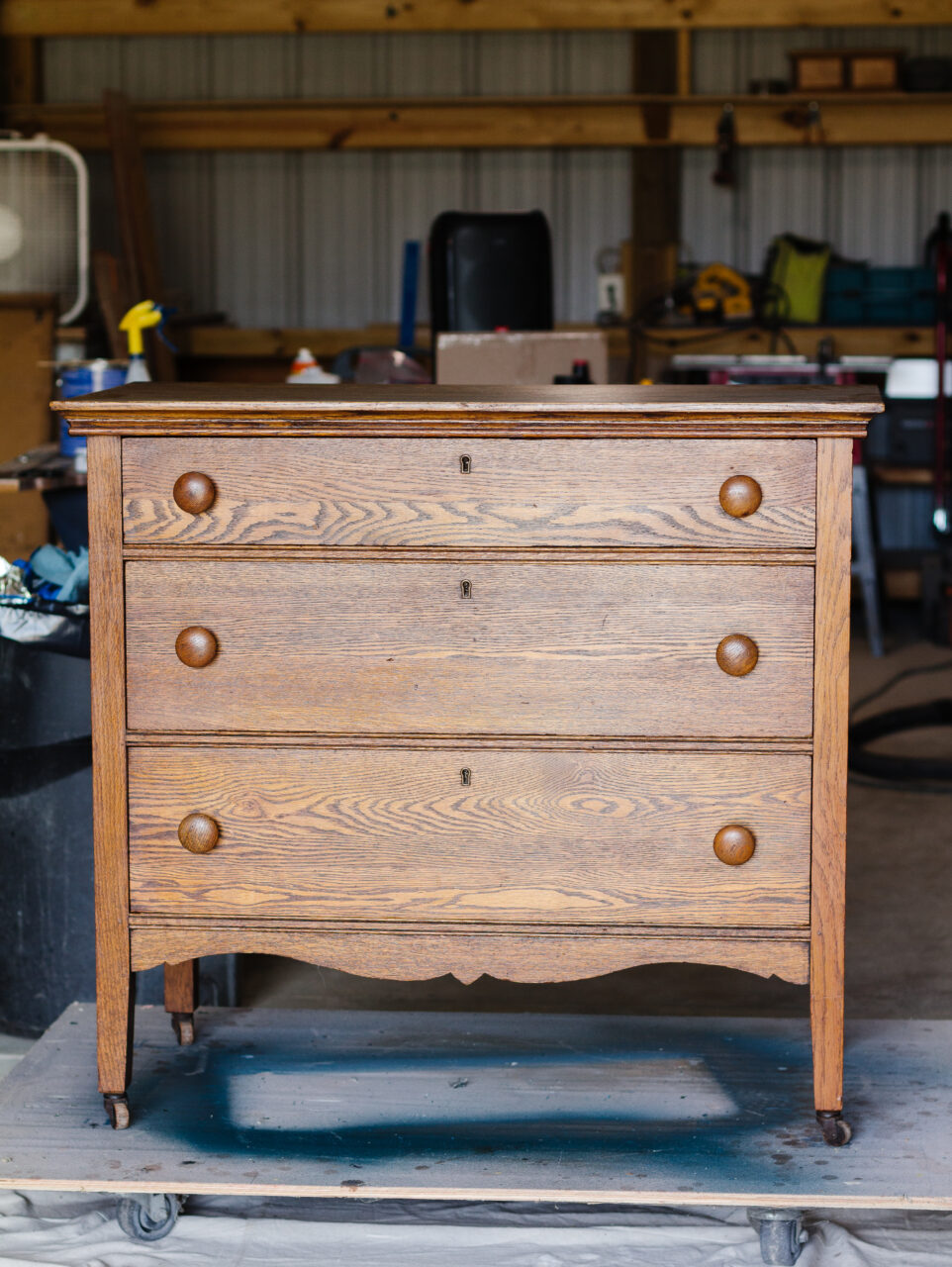 Below is a list of supplies you'll need to complete a similar project. 
Fusion TSP Alternative + Wiping Cloths
Homestead House Milk Paint "Potpourri" 
Sanding Sponge
Prep
Since this piece didn't need any major repairs, we decided to give it a good cleaning using our standard 50/50 mix solution of Fusion TSP Alternative and water. Fusion TSP is great for removing surface dirt and acts as a degreaser to remove oils and grime. Just give it a good spray and wipe it away using an absorbent cloth.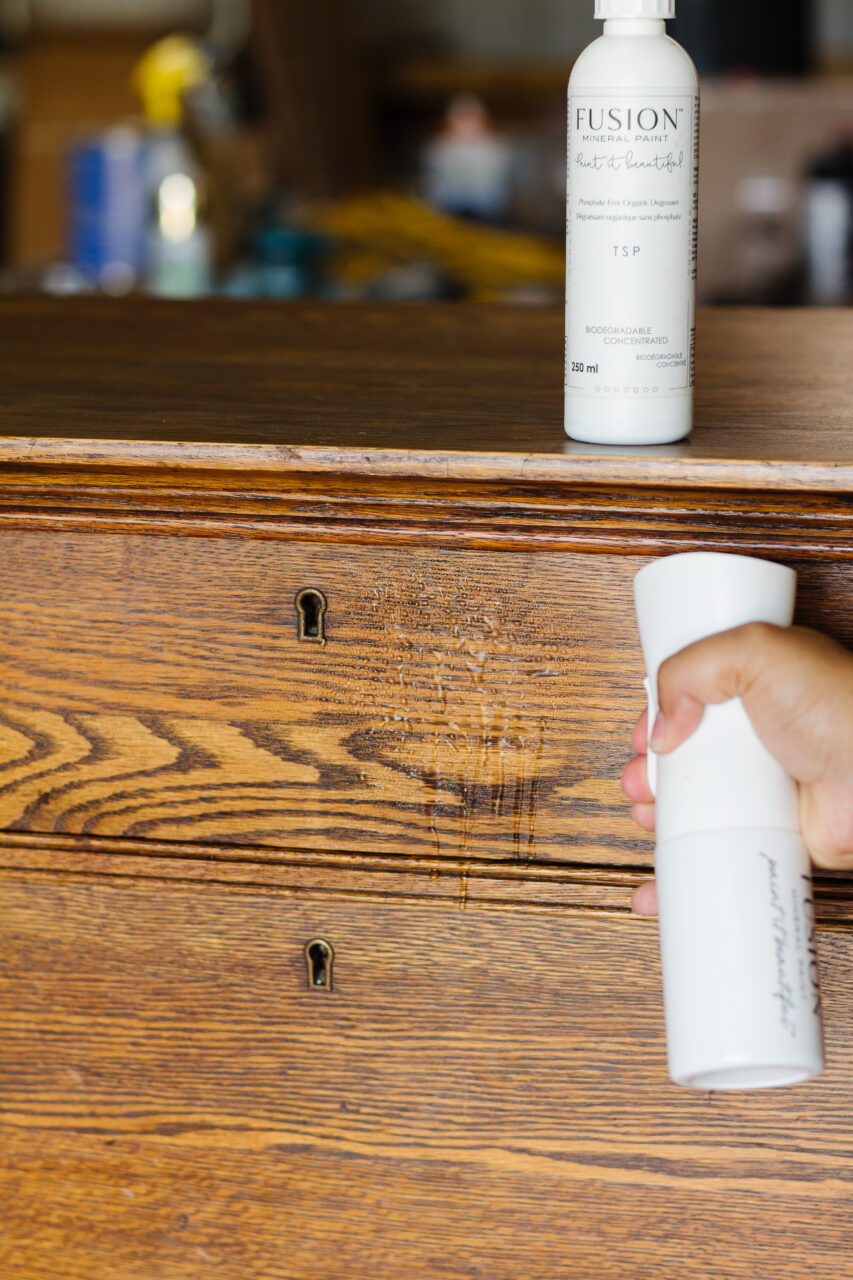 We wanted to remove some of the previous flaking finish on the oak top, so we took an electric sander and sanded it to bare wood. The original oak will come back with a beautiful lustre using furniture wax.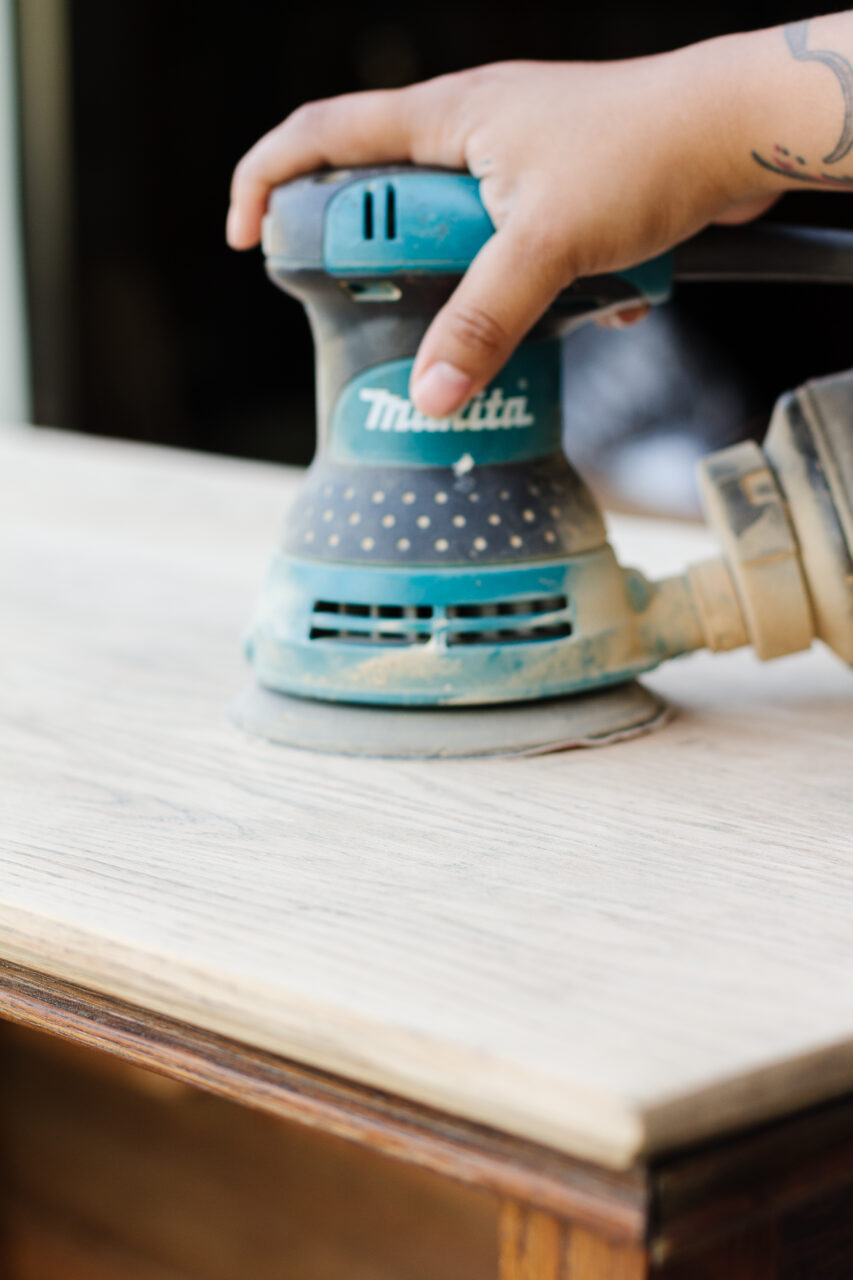 Milk Paint & Wax
Your next step is to whip up your milk paint. You can make it as thick or as thin as you like, the consistency will really just depend on the look your want. Since we want opaque coverage, we used a 50/50 mix of milk paint to water. Make sure the pigment is fully coated with water to allow it to break down properly and give it a good mix with a stir stick. Your consistency will be runny but not watery.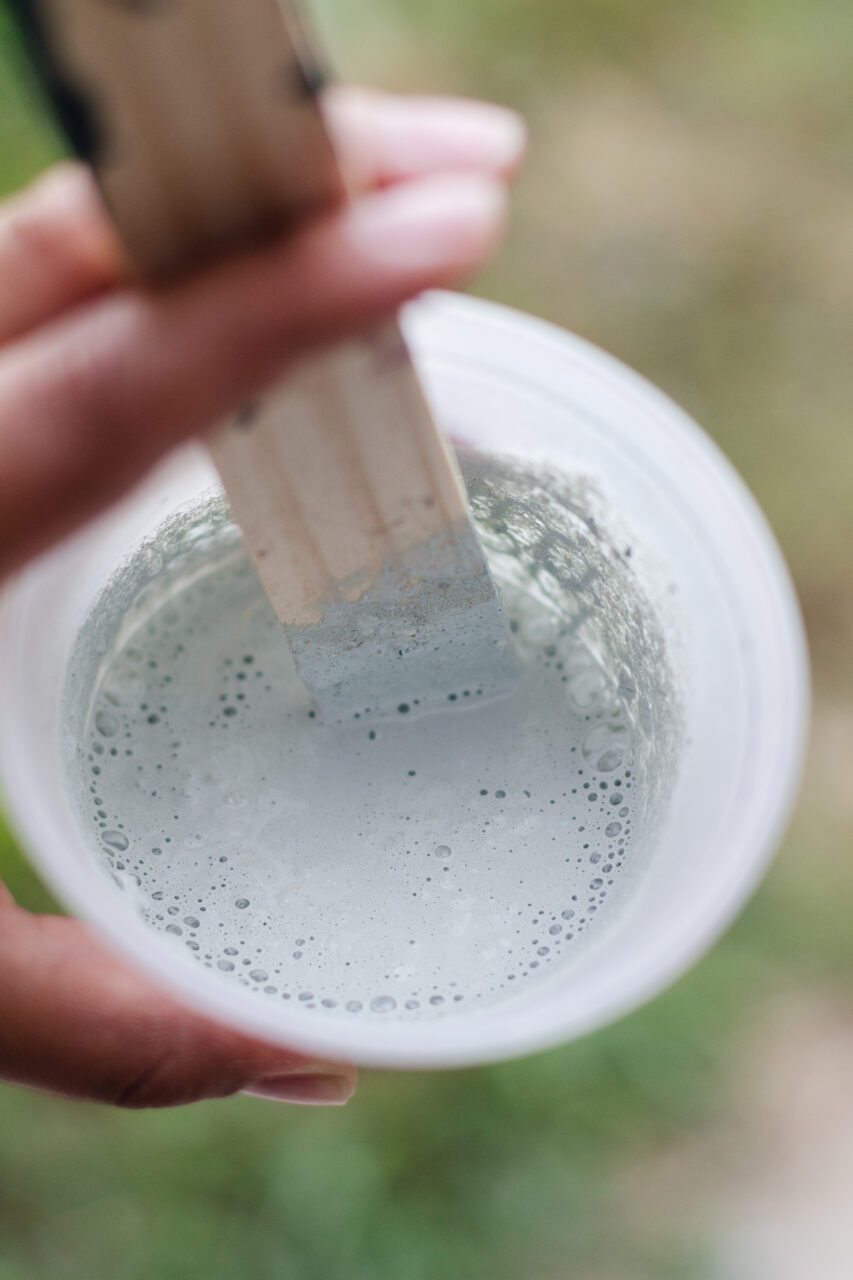 All you have to do next is start painting! As the paint dries, you can really start to see what your colour and coverage will be like. For this look, we painted in three full coats of paint for solid coverage.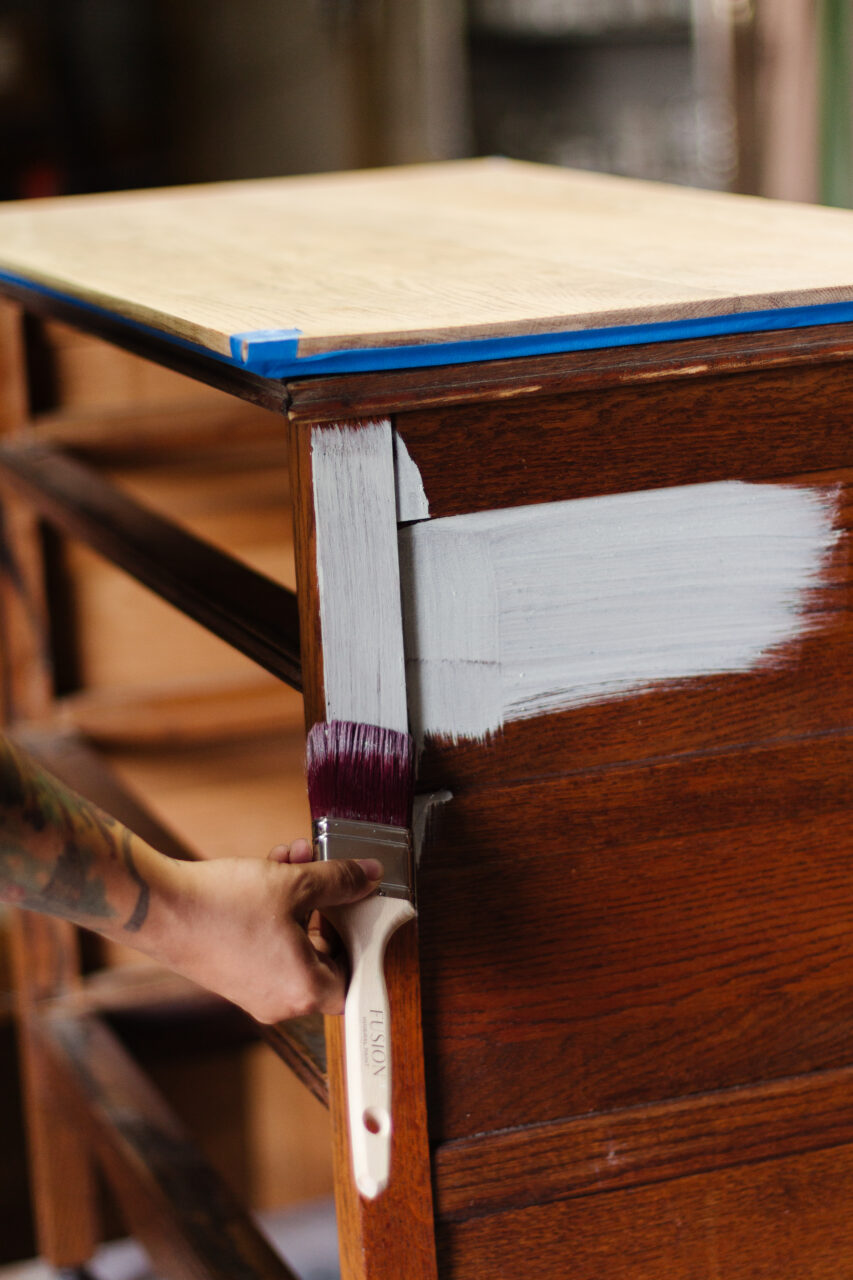 Your final steps should be sanding or distressing for a smooth finish. We like to use a sanding sponge to knock down any pigment and smooth our surface. The bonus in this step is that you get natural distressing by going over the raised edges. You can seal your piece after this with the sealer of your choice. We went with HH Furniture Wax which gave us a matte look, but a soft buttery finish.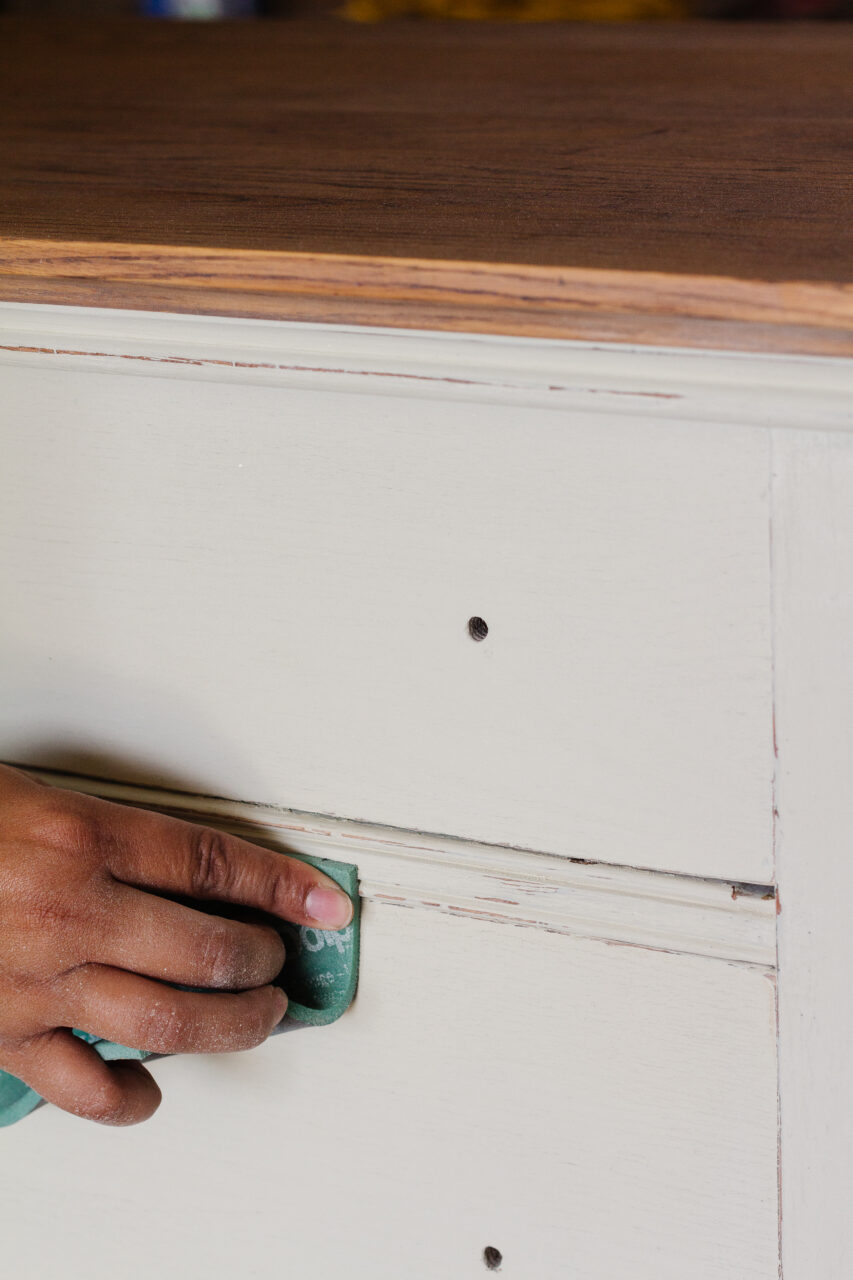 Potpourri – a Sweet & Breezy Colour
What we love the most about this colour is how it changes in the light. It's a very pale green-gray colour that can almost appear white at the brightest time of the day. As the sun sets and your light begins to dim, you really start to see the cool green and grey tones on your piece.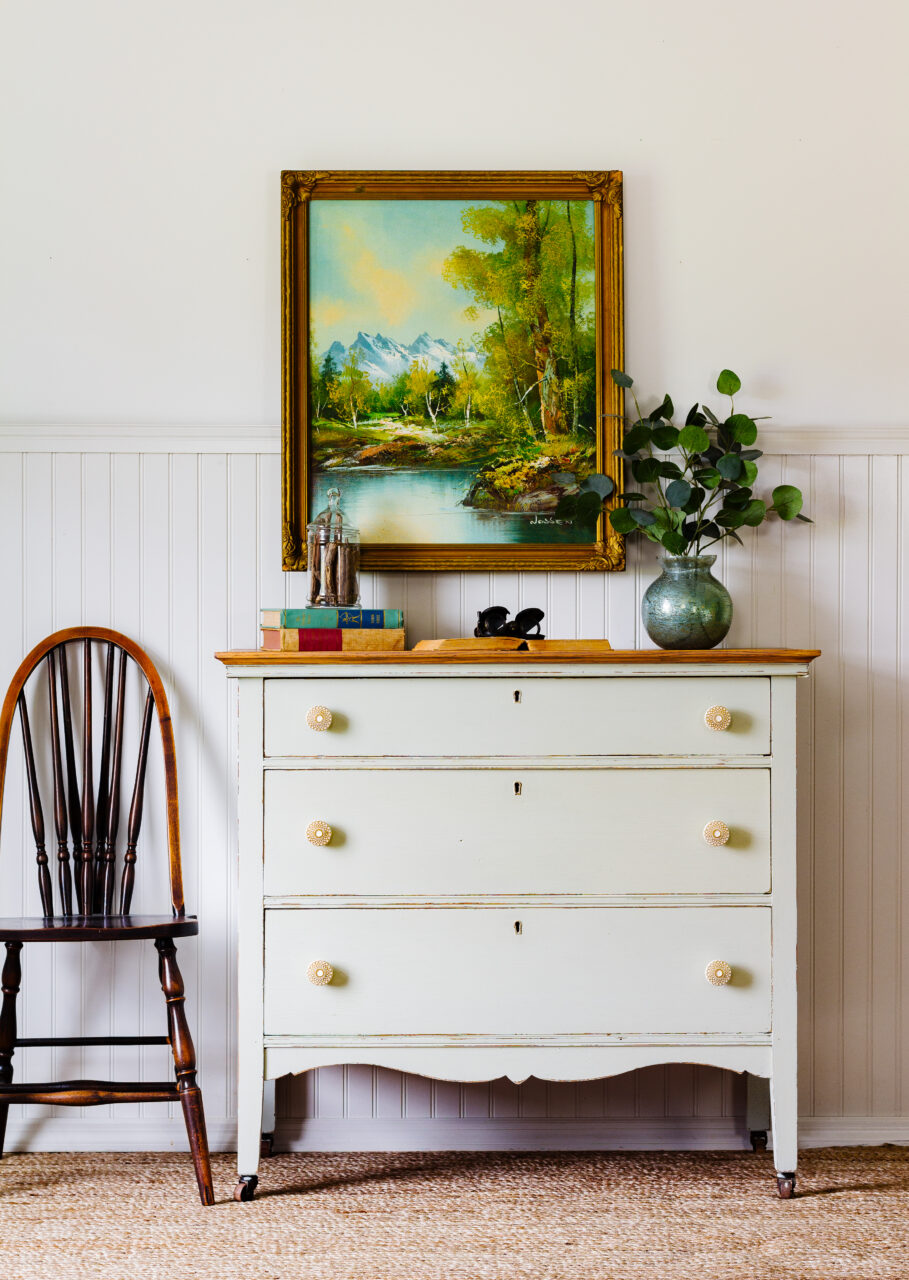 Up close, you truly get to appreciate the muted tone of this colour as the original wood comes through the distressing.  The hardware also complements this colour with warm gold accents and a white backdrop. Potpourri would look beautiful paired with coastal and nautical décor.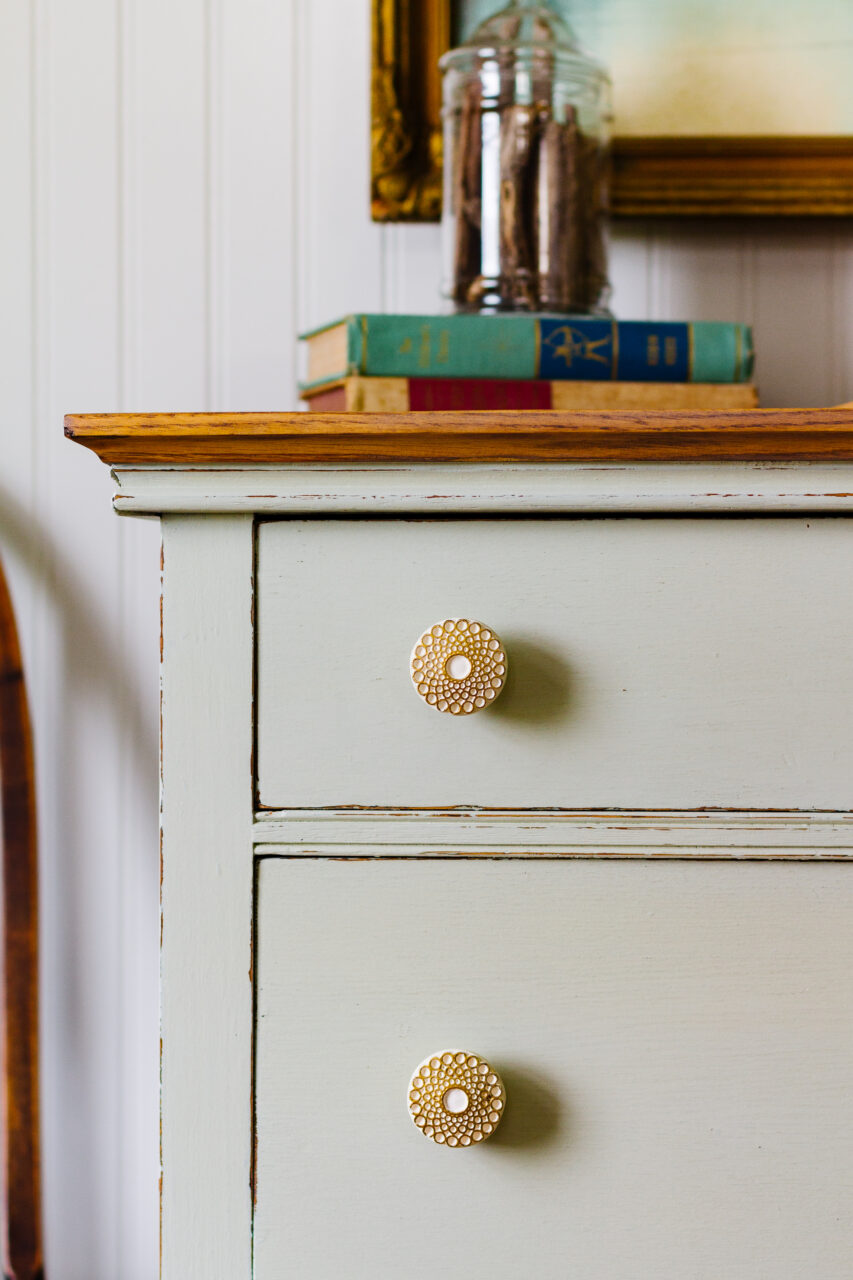 The original oak top also grounds this colour. Sometimes lighter colours can tend to wash out your look if there is too much brightness going on, so having a bit of contrast is a way to bring balance and a bit of texture.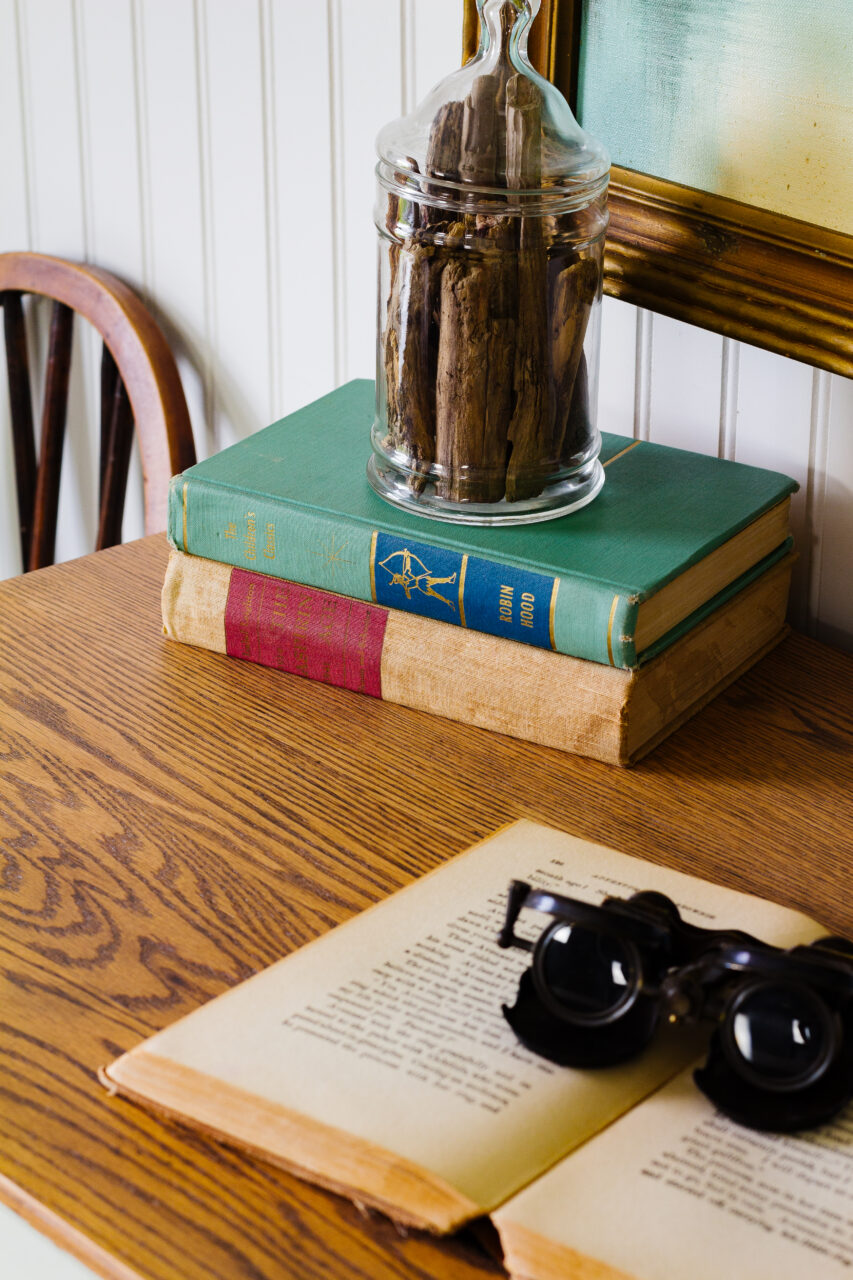 Potpourri is such a lovely neutral colour. We can't wait to see the projects you create with it and to see the many different looks we get with this colour!