Repainting furniture can breathe new life into old pieces, transforming them into stunning focal points for any space. One popular technique that adds character and vintage charm is using Homestead House Milk Paint to achieve a chippy look. In this blog post, we'll guide you through the process of refinishing an old armoire with Homestead House Milk Paint in the beautiful shade of Combed Wool, allowing you to create a distressed, rustic finish that will enhance the overall aesthetic of your home.
Check out the before: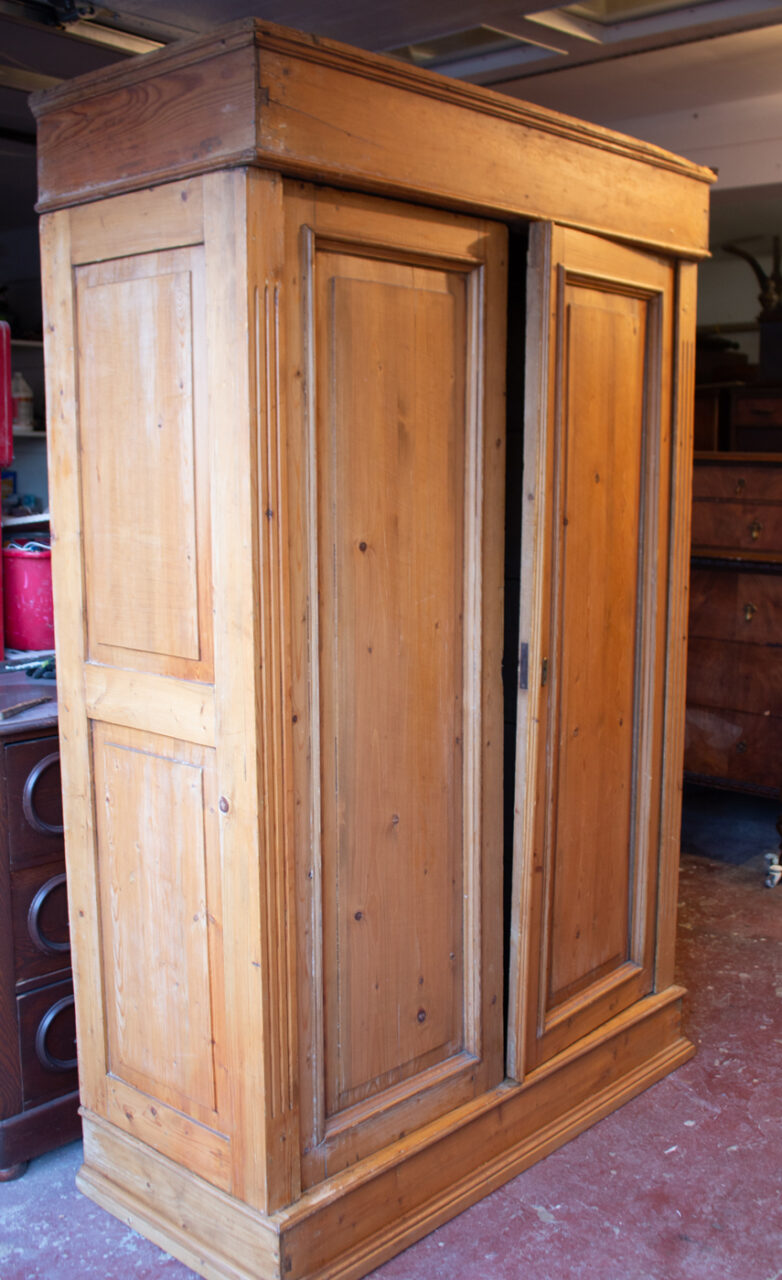 Materials Needed for Refinishing an Old Armoire
Step-by-Step Instructions
1. Prepare the armoire.
First, we gave the armoire a good cleaning with TSP Alternative. We ALWAYS start our furniture prep with a good clean using Fusion TSP Alternative. Our formula is non-toxic and bio-degradable and you do not need to rinse. You can mix a solution in a bottle or dump a cap full into a bucket of water. We prefer to use ours in the Fusion continuous mister so we mix a 50/50 solution of water to TSP Alternative in our bottle, spray & wipe!
Next, we gave the surface a quick scuff sand. If the existing finish is glossy or if there are any rough areas, lightly sand the surface using medium-grit sandpaper. This helps the milk paint adhere better. Remember to wipe away the sanding dust with a clean cloth afterward.
2. Mix the milk paint
Mix your milk paint with equal parts milk paint powder & water! Stir thoroughly to ensure an even mix. It's important to continuously stir as you paint.
3. Paint!
Apply the first coat: Using your round brush, start applying the milk paint to the armoire. Work in small sections, ensuring even coverage. Milk paint dries quickly, so it's important to keep a wet edge while painting. Allow the first coat to dry completely.
Once the first coat is dry (about 20 minutes), you can distress the armoire to create a chippy look. Use fine-grit sandpaper to gently sand the areas where you want the underlayer to show through. Focus on areas that would naturally wear over time, such as edges, corners, and raised details.
Next, apply a second coat of milk paint in the same manner as the first coat, ensuring even coverage. The distressed areas will allow the underlayer to show through, adding to the chippy look.
3. Seal The Milk Paint
Once the final coat of milk paint is dry, you can choose your finish, we suggest furniture wax or hemp oil. Applying a topcoat to Milk Paint is recommended to not only protect your piece but also brings out the true depth of colour.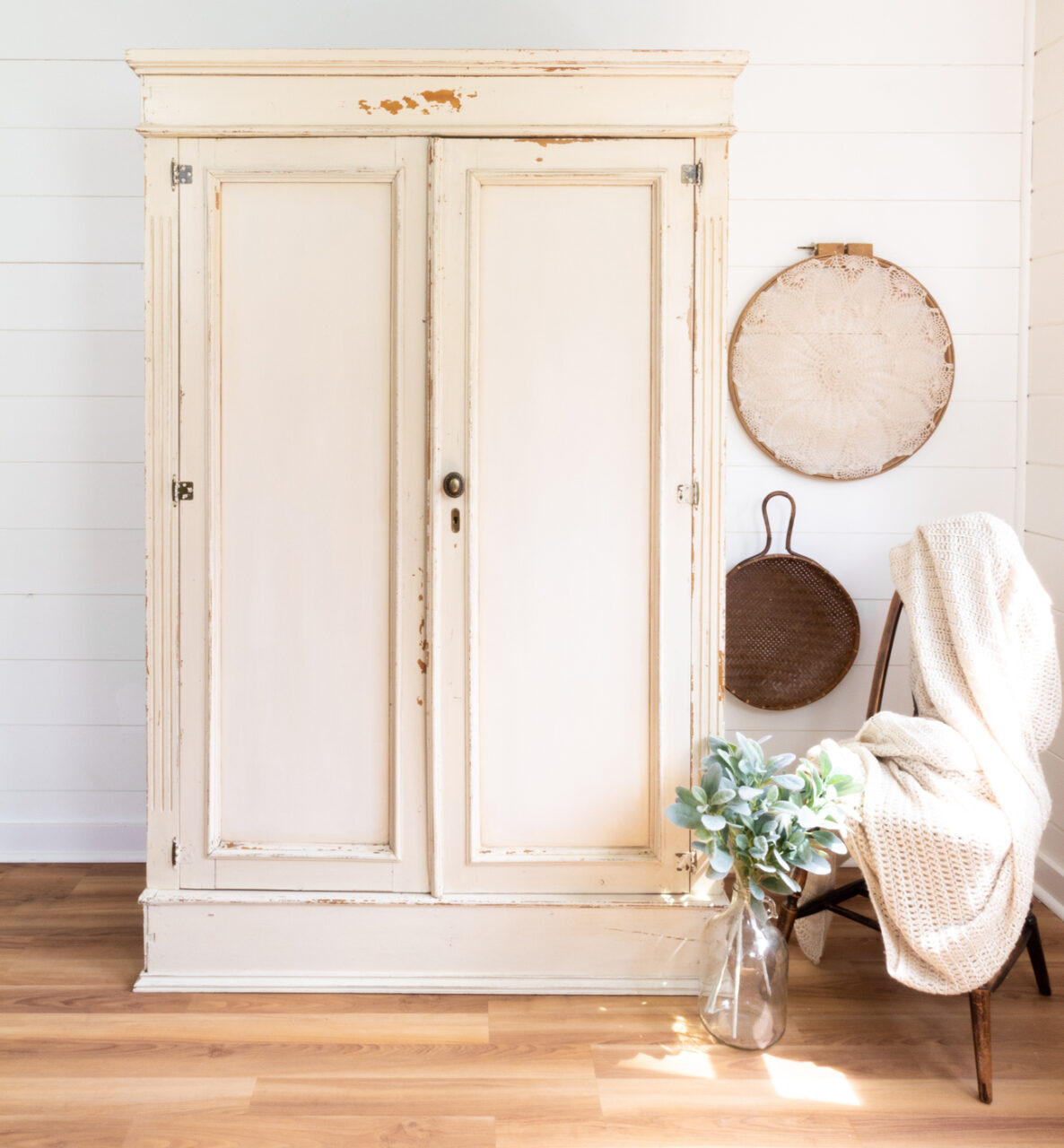 4. Stand Back & Enjoy Your Hard Work of Refinishing an Old Armoire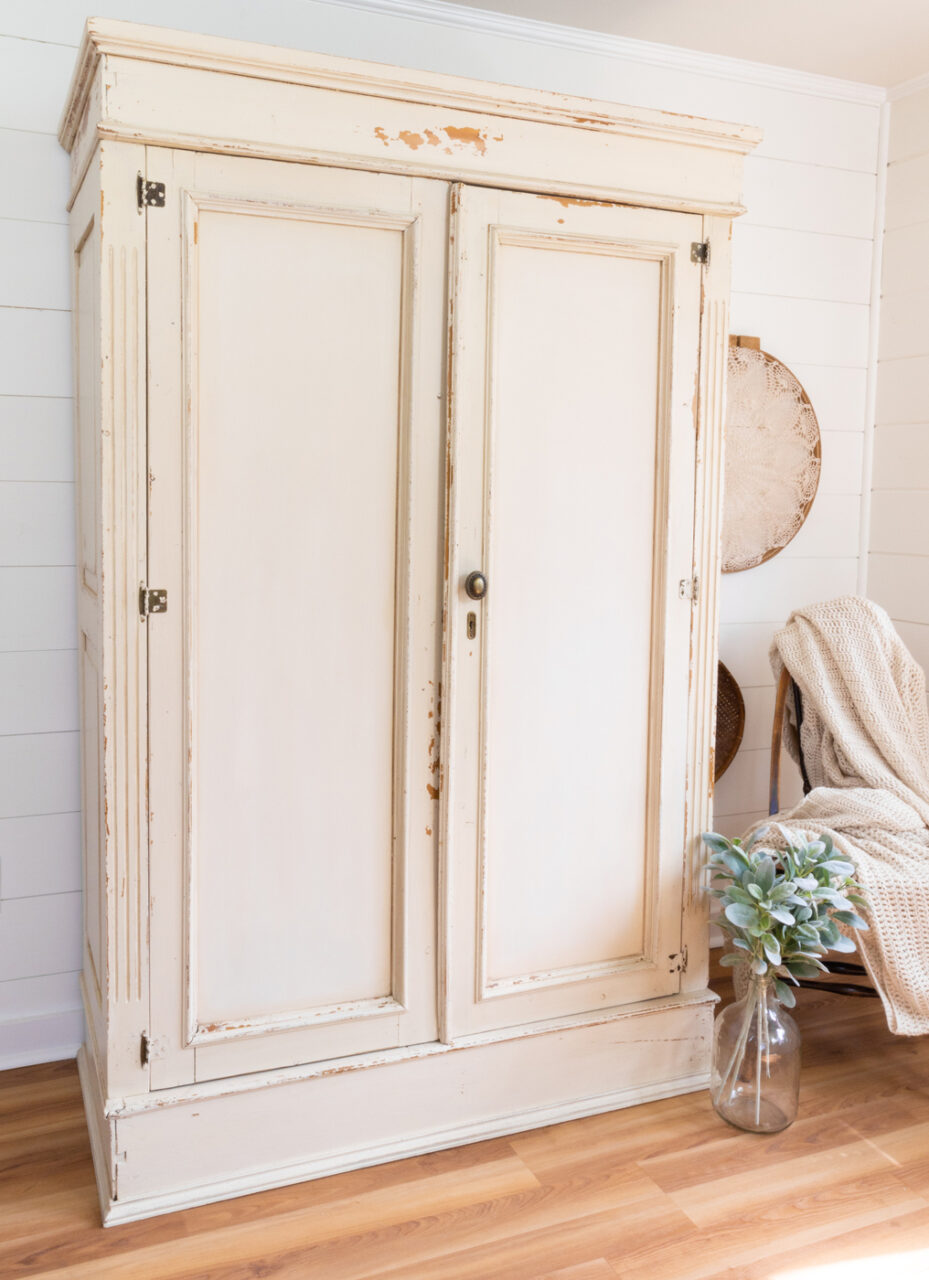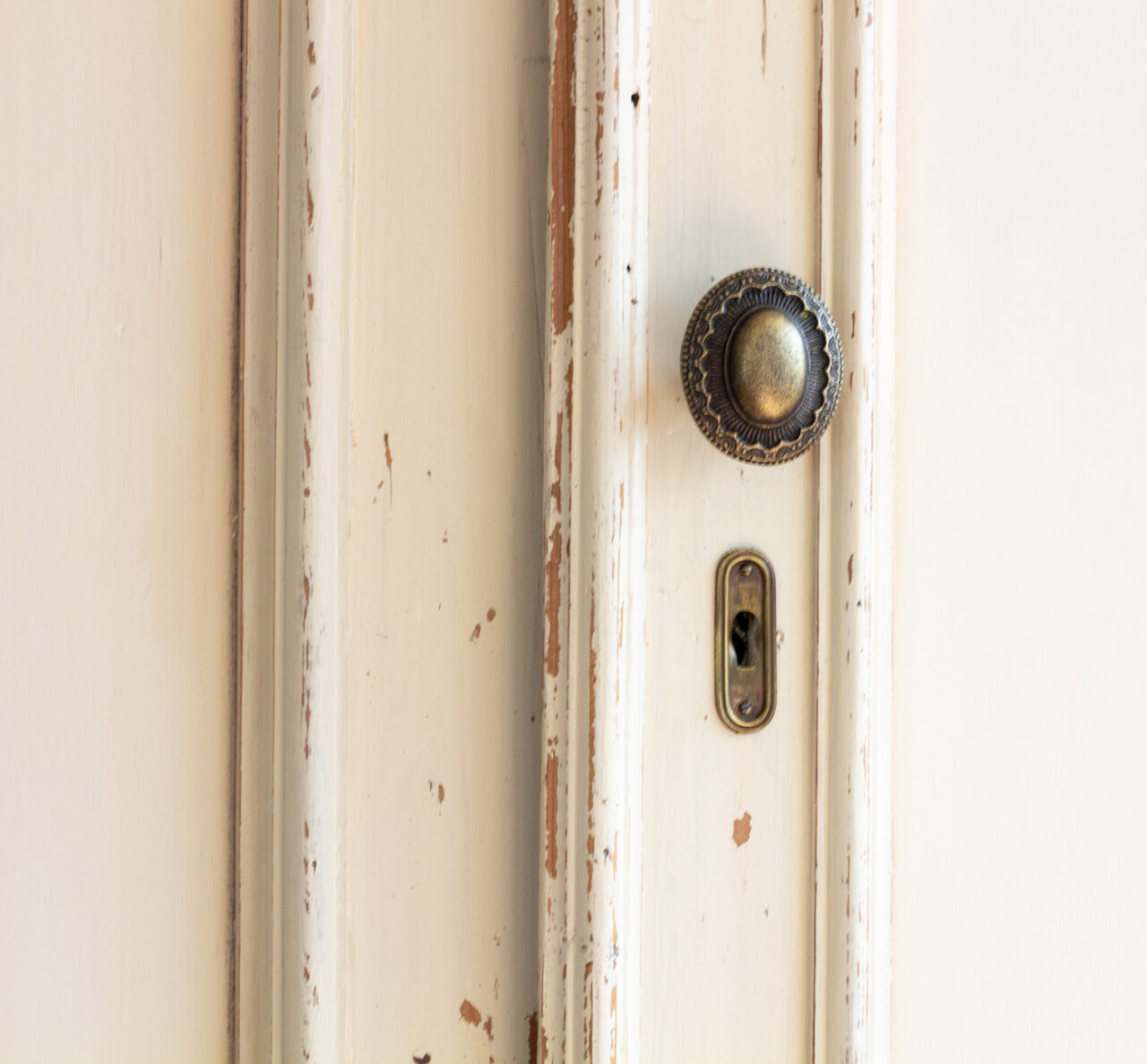 Refinishing an old armoire with Homestead House Milk Paint in the stunning shade of Combed Wool is an excellent way to create a chippy, distressed look that adds vintage charm to your