A small dresser can be a valuable addition to any space, but sometimes it needs a little love to restore its former glory. In this blog post, we'll explore the transformative powers of Homestead House Ocean Blue paint and the natural beauty of Fusion's Hemp Oil finish. Get ready to breathe new life into your furniture with Homestead House Ocean Blue and Hemp Oil Magic!
Unveiling Homestead House Ocean Blue
Homestead House "Ocean Blue" is a stunning choice for refinishing furniture. Its vibrant and refreshing hue brings a touch of charm to any piece. Before diving into the project, give your dresser a quick clean using TSP Alternative and wipe it free of dust and debris. Mixing milk paint is super easy! Simply mix a 1:1 ratio if milk paint powder & water, stir for approximately 30 seconds until all pigments are dissolved. Then, with a brush (we recommend one of our Staalmeester brushes), apply an even coat of Ocean Blue. This durable and eco-friendly paint will protect your dresser and infuse it with a captivating aesthetic.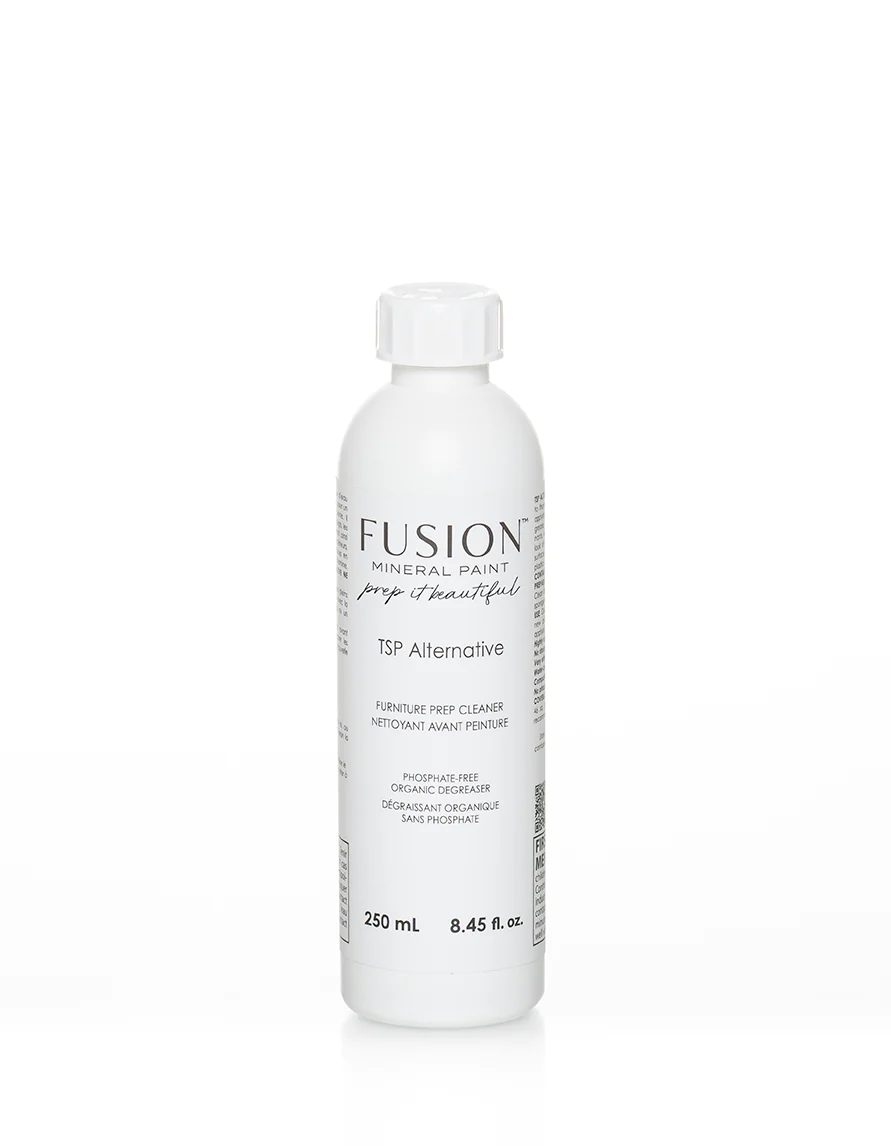 The Natural Elegance of a Hemp Oil Finish
To accentuate the dresser's wooden top and bring out the true beautiful hue of Ocean Blue we chose Hemp Oil as a top coat. Hemp Oil is a natural and environmentally friendly option that nourishes and enhances the beauty of wood. Apply the oil liberally with a cloth or brush, allowing it to soak in and enrich the wood's texture. Remember to wipe away any excess oil to avoid a sticky surface.
Ocean Blue and Hemp Oil Magic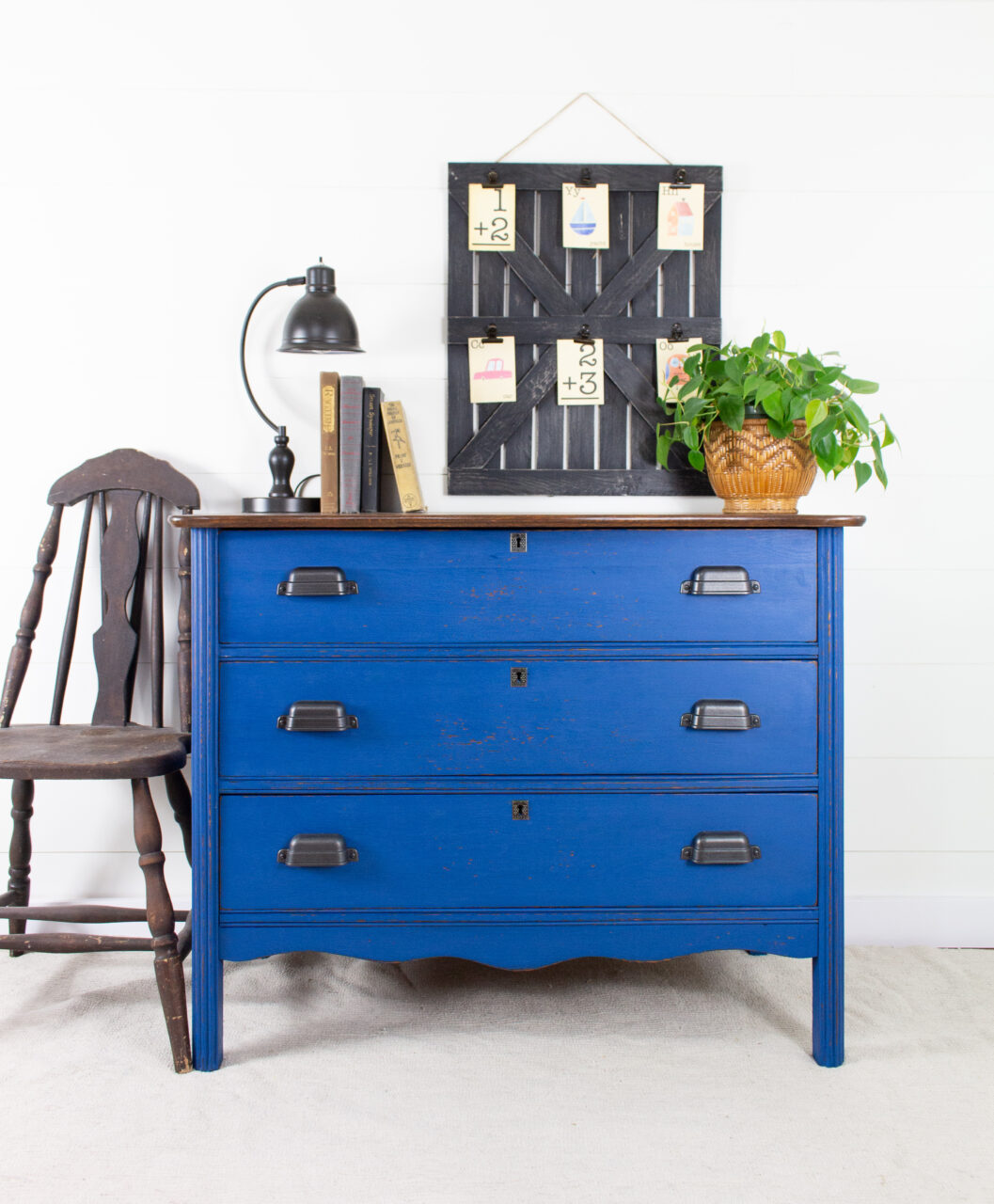 Take a step back and admire the transformation. You've breathed new life into your small dresser, infusing it with elegance and natural beauty. Whether it becomes a focal point in your bedroom or a stylish addition to your living room, this refinished dresser will impress.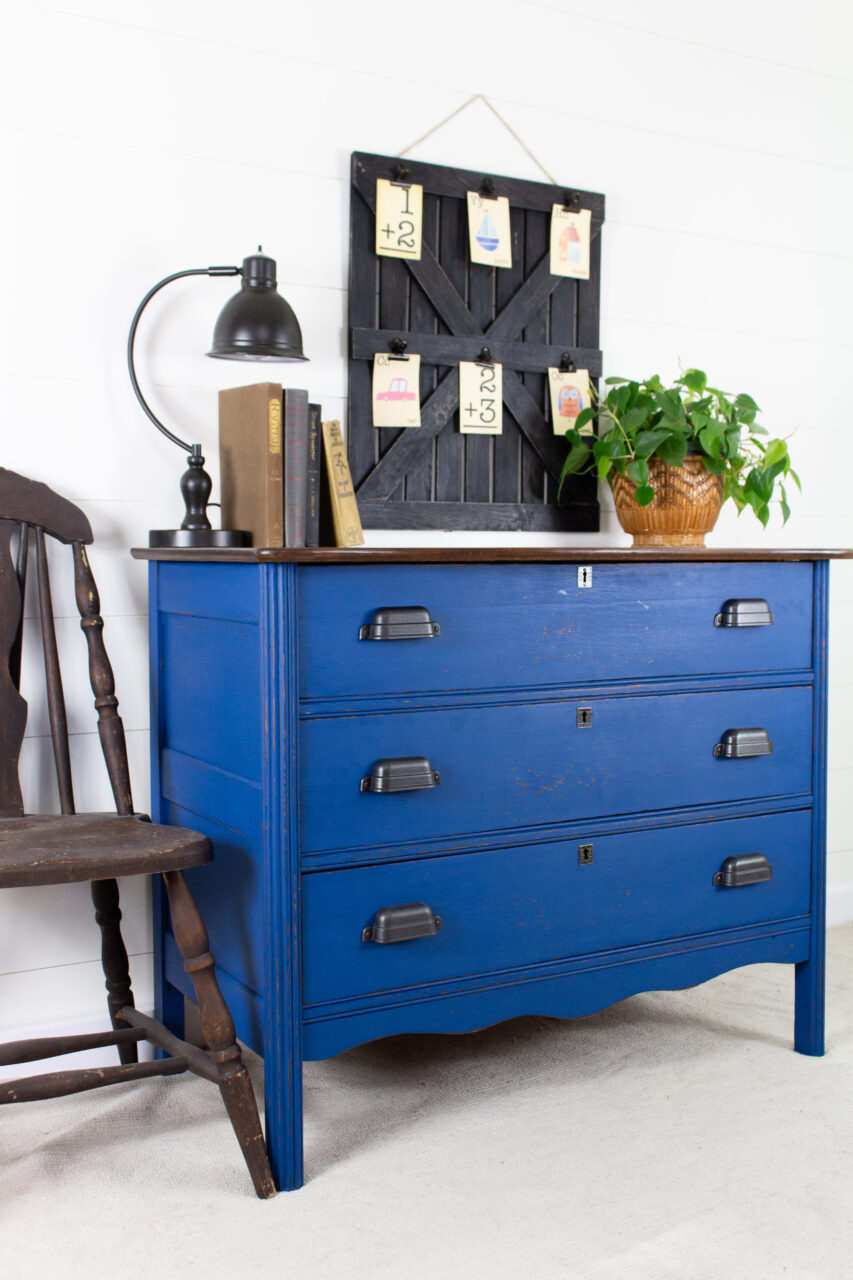 In conclusion, refinishing a small dresser with Homestead House Ocean Blue paint and a Hemp Oil finish is a fantastic way to revitalize worn-out furniture. The refreshing colour and natural wooden top will elevate the aesthetic appeal, adding charm and character to any room. So, grab your painting tools, unleash your creativity, and enjoy the journey of transforming your dresser into a stunning centrepiece.