Travelling the world to experience new history and cultures can be some of the best ways to discover new project inspiration. A new palette of colours, weathered textures and even antique textiles can be a source of inspiration for all kinds of projects in your home. Anything from accent walls to funky knick-knacks and of course furniture is all fair game. We found this beat-up, but sturdy chest at a local antique shop for $5, but we knew that a little bit of elbow grease and a new paint job would go a long way.  We chose Scotland as our inspiration for this piece. The bespoke furniture in the quaint cottages of the Scottish Highlands was our source of inspiration for this project. Scotland is a country rich with history and design inspiration and the lines of our trunk made the perfect surface for a hand-painted reproduction of the flag. Follow along to see Rideau: A Scottish Inspired Chest.
Here is a before look at the piece: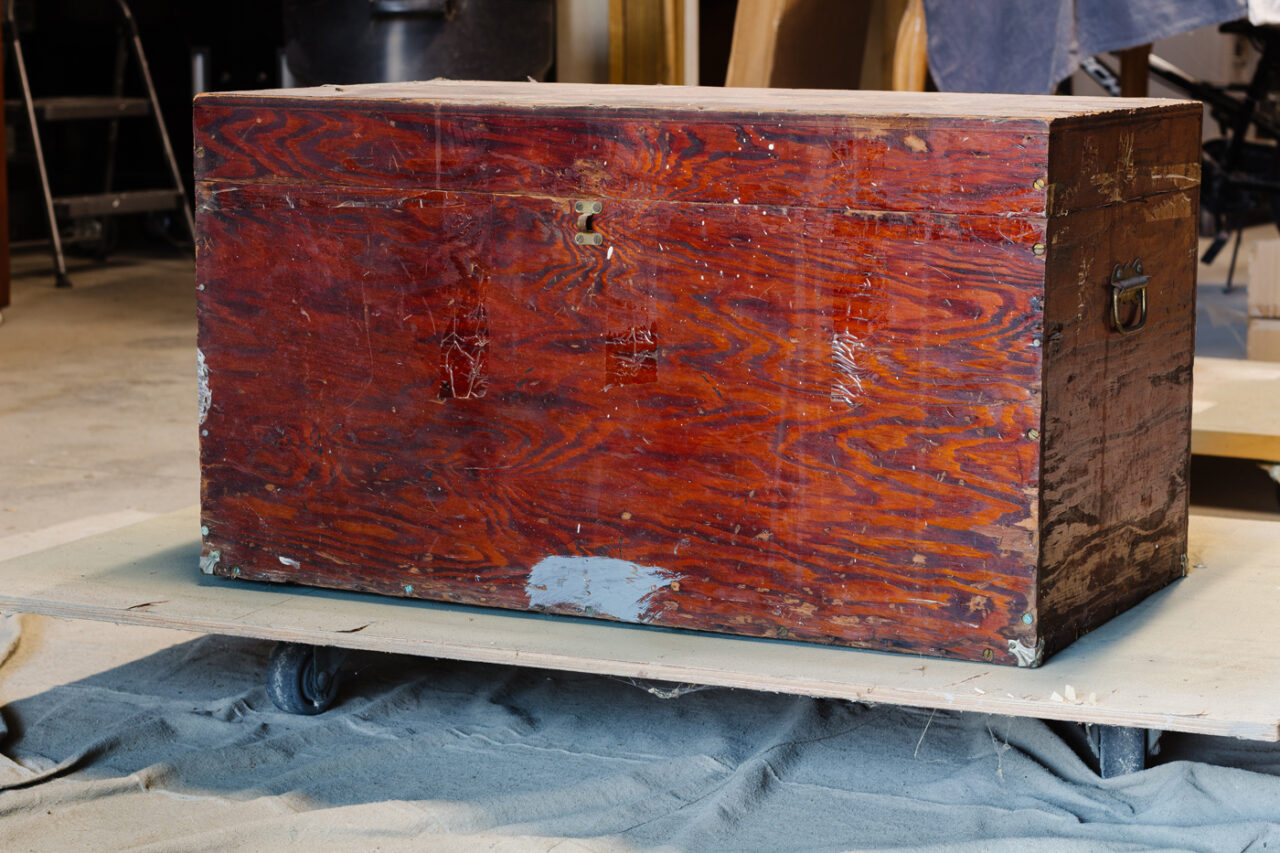 Below is a list of supplies you'll need to complete a similar project.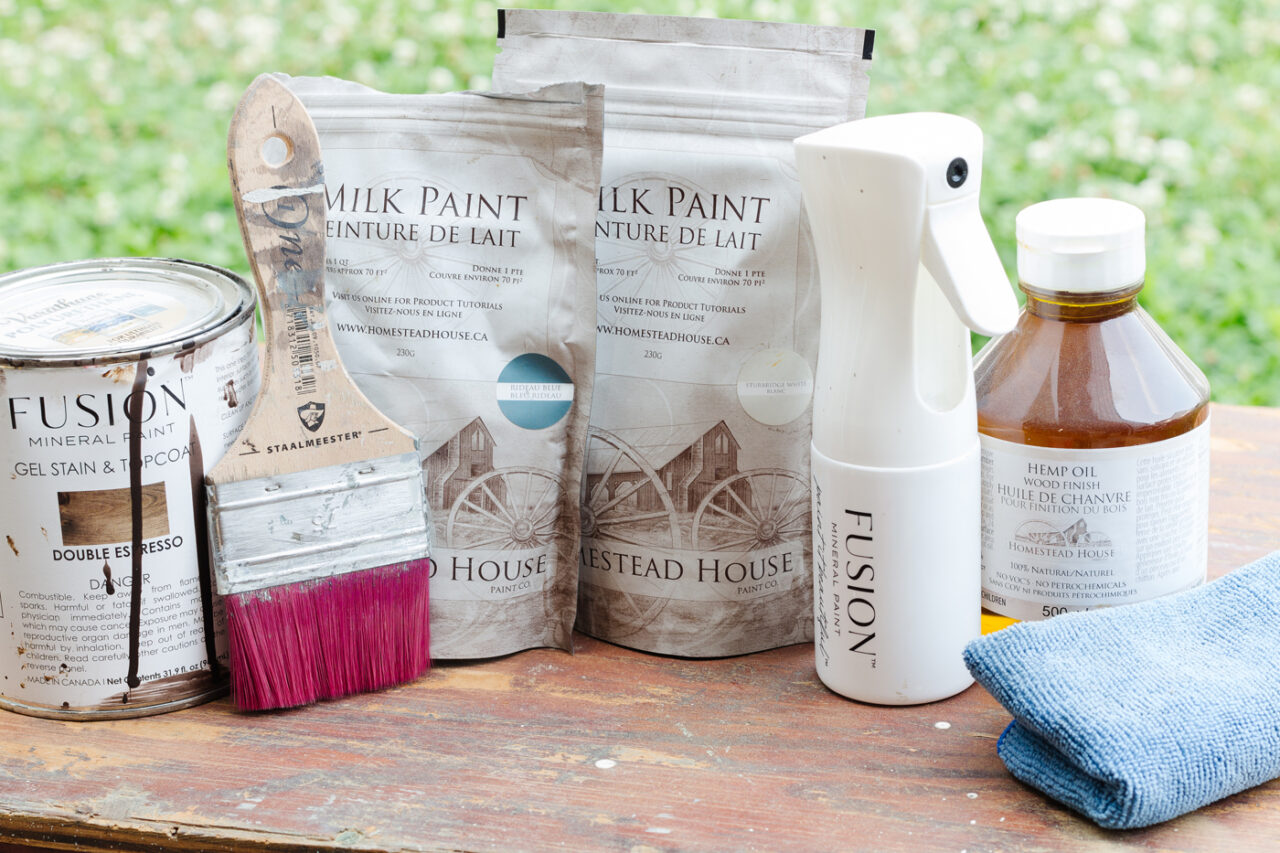 Prep
This trunk had definitely been through the wringer. It had a lot of dents, scratches and gouges in it, but we wanted to highlight those wear and tear marks rather than fix them. We removed a lot of the old tape that was holding the lid shut with a scraper. Then we gave it a really deep cleaning with our Fusion TSP Alternative and a washcloth.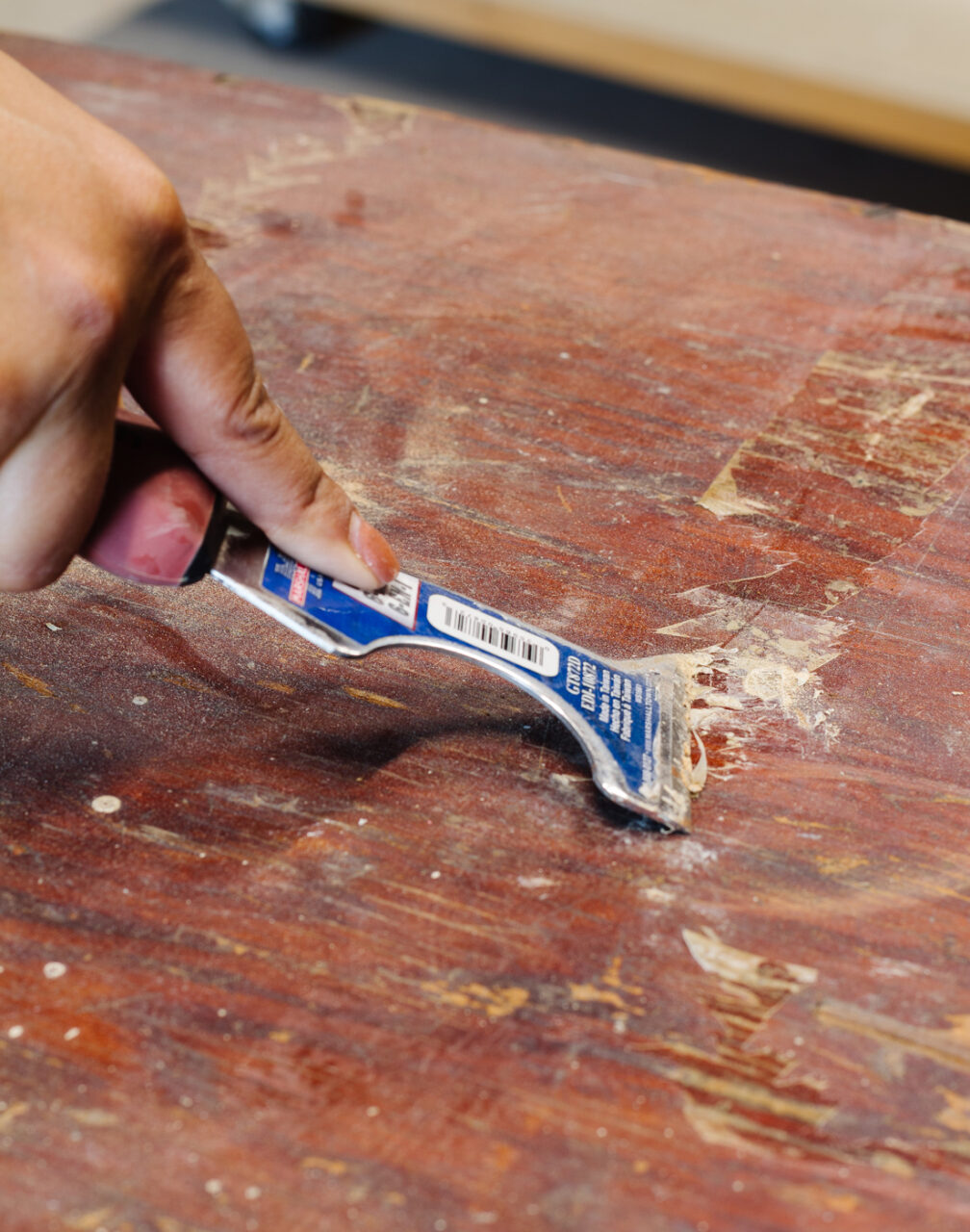 Next, we took our orbital sander to smooth out the surface. We didn't want to take the finish to bare wood, we just wanted to ensure that any loose finish or wood fibres were smoothed out. This also helped to remove some of the residue left from the tape.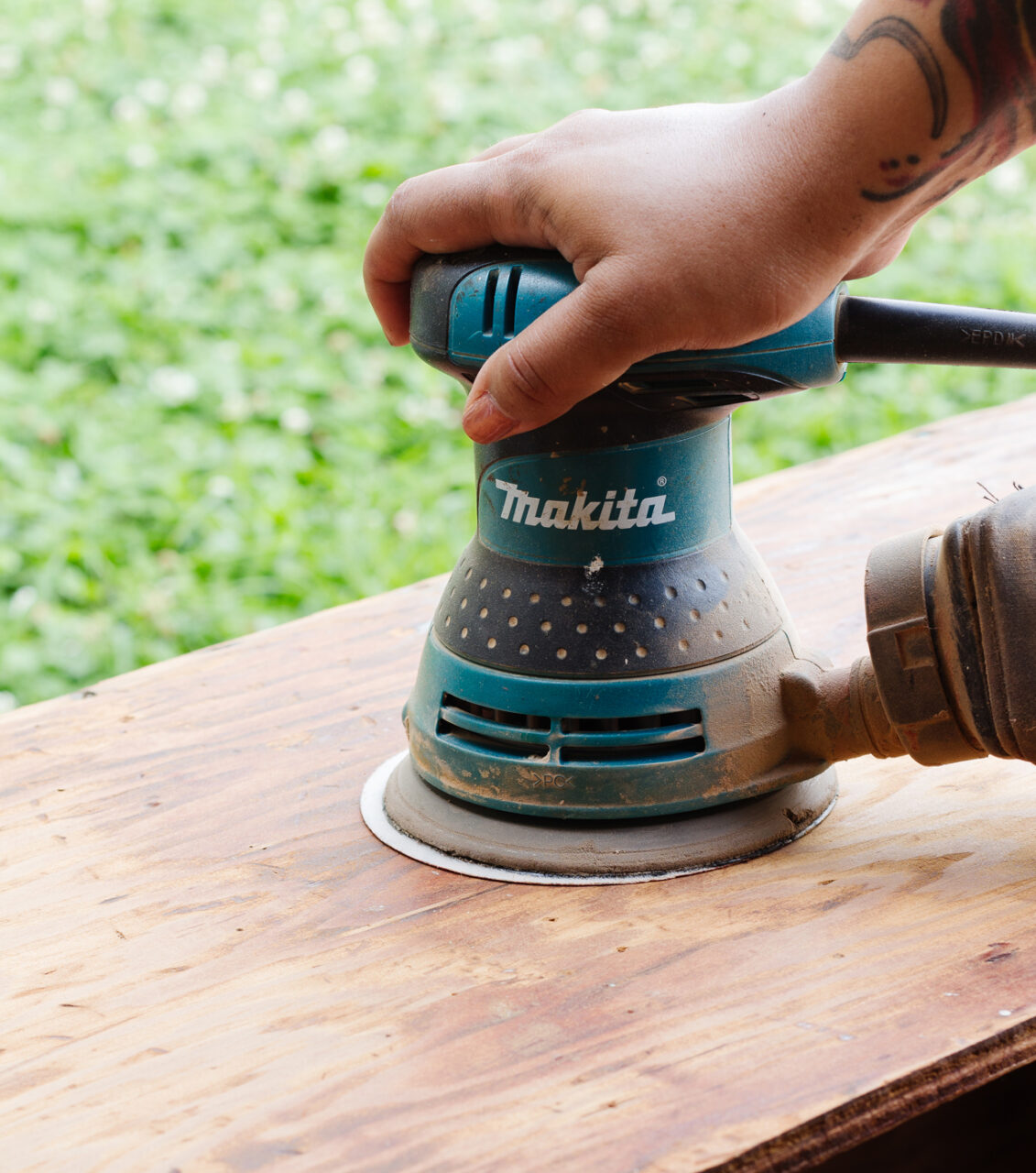 Before we started our next step of applying finished, we wanted to fit our trunk with feet. This elevates the chest off the ground giving it some height and allowing it to double as a table. The feet screw in using a mount, so it was as simple as bolting them to the chest, then ensuring the feet fit.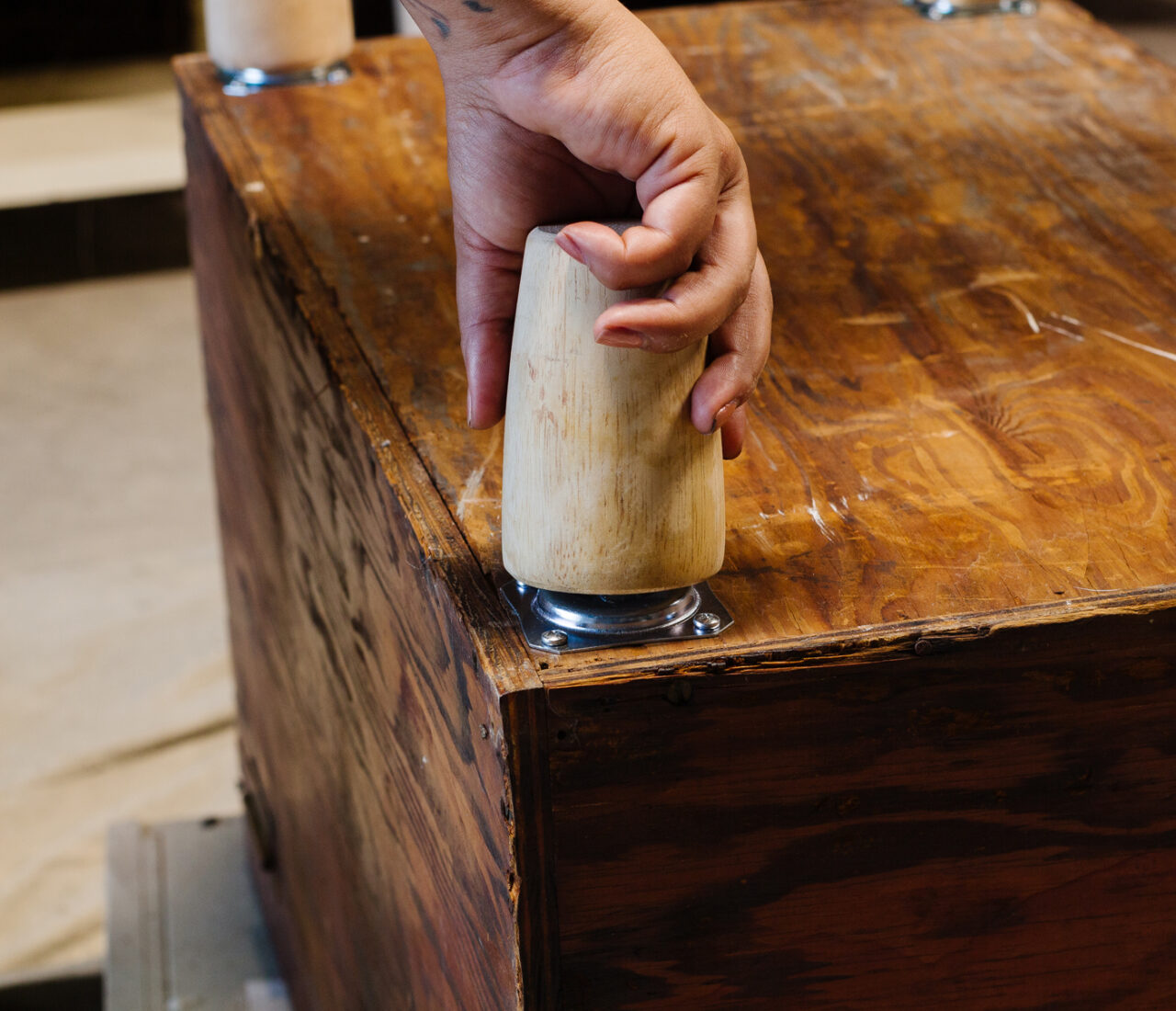 Next, we thoroughly stirred our Double Espresso Gel Stain and applied one coat. Gel stain is not a "wipe-back" product, but instead a thick pigmented coating. You want to apply the gel stain in even coats and feather it carefully to avoid any lapsing brush strokes. We applied this to the entire chest and feet. You want to give this at least 24 hours to dry.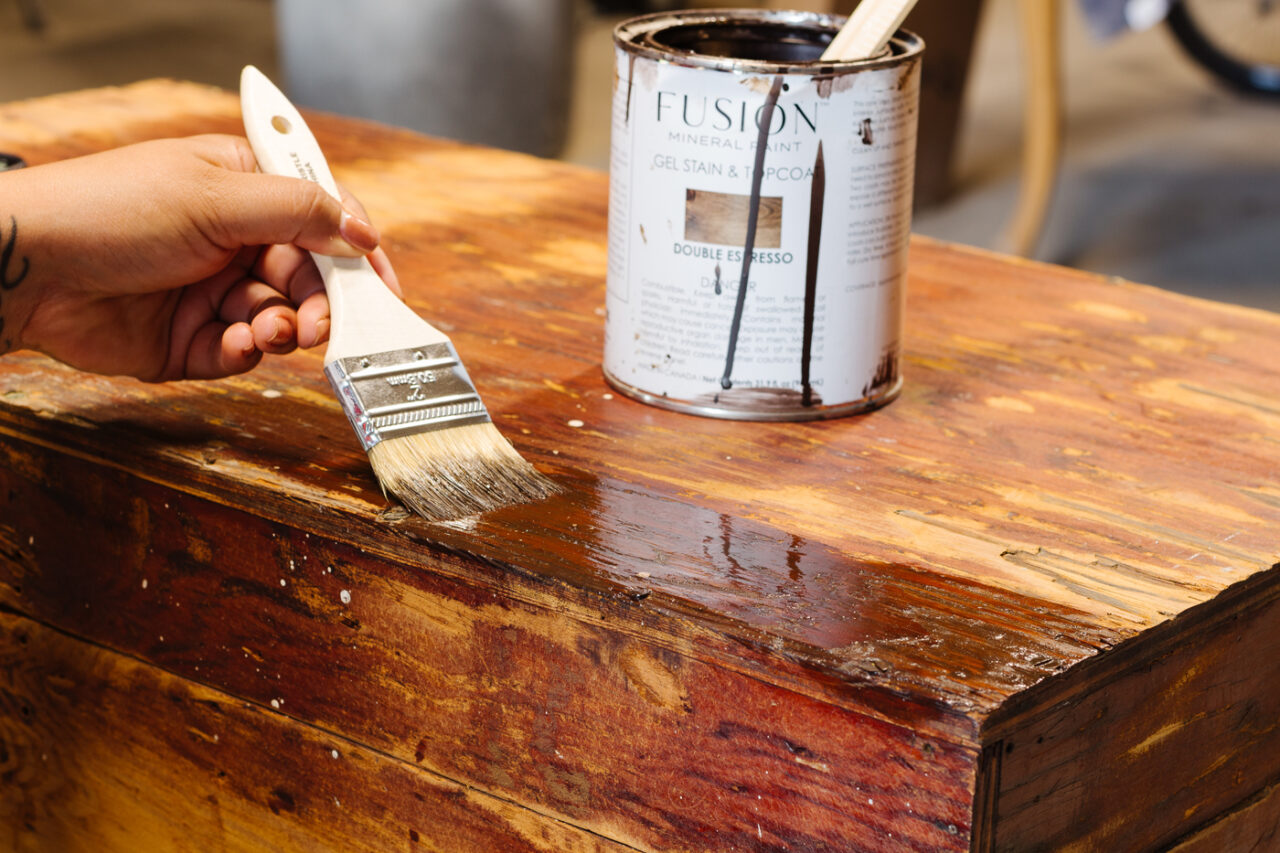 Milk Paint & Finish
After the gel stain was completely dry, we mixed up Homestead House Milk Paint in the colour "Rideau." This is a lovely mid-tone blue with a hint of gray. We applied two thick coats before we moved on to the next step.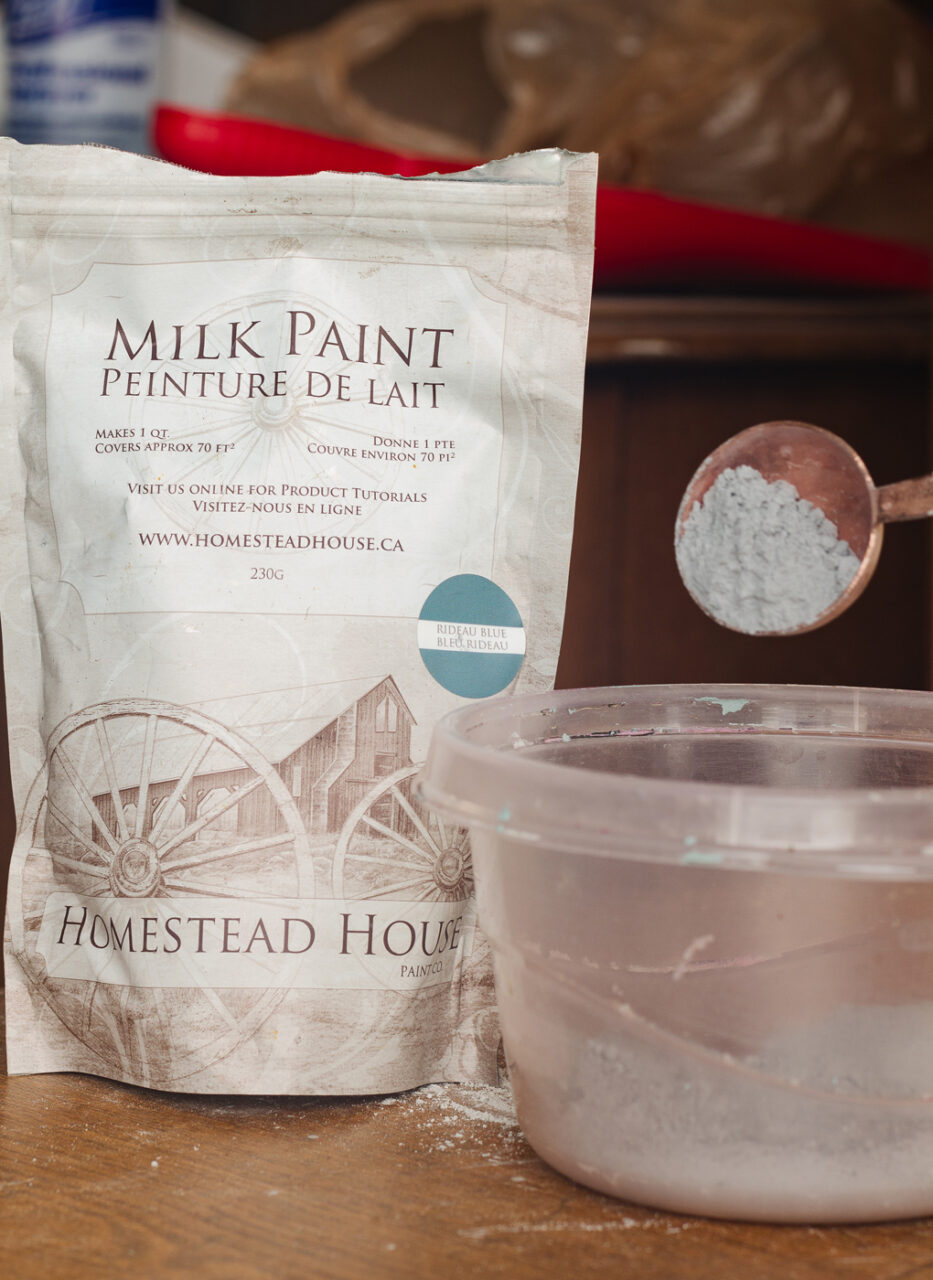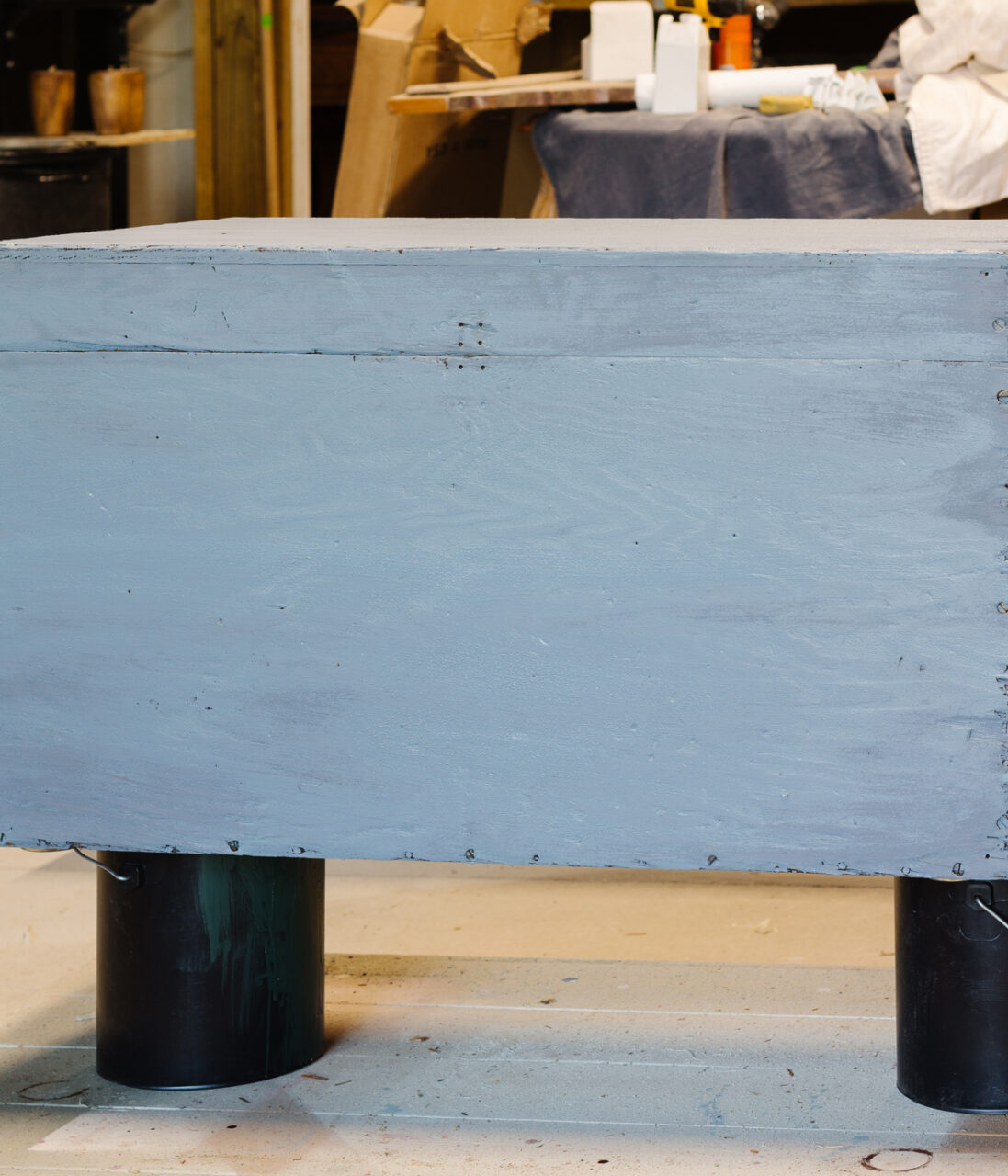 Next, we taped off an "X" shape on our trunk using painter's tape. The tape is delicate enough to sit on a painted surface without pulling on the finish. Milk Paint also has really great adhesion, especially to a surface that is raw or has been sanded.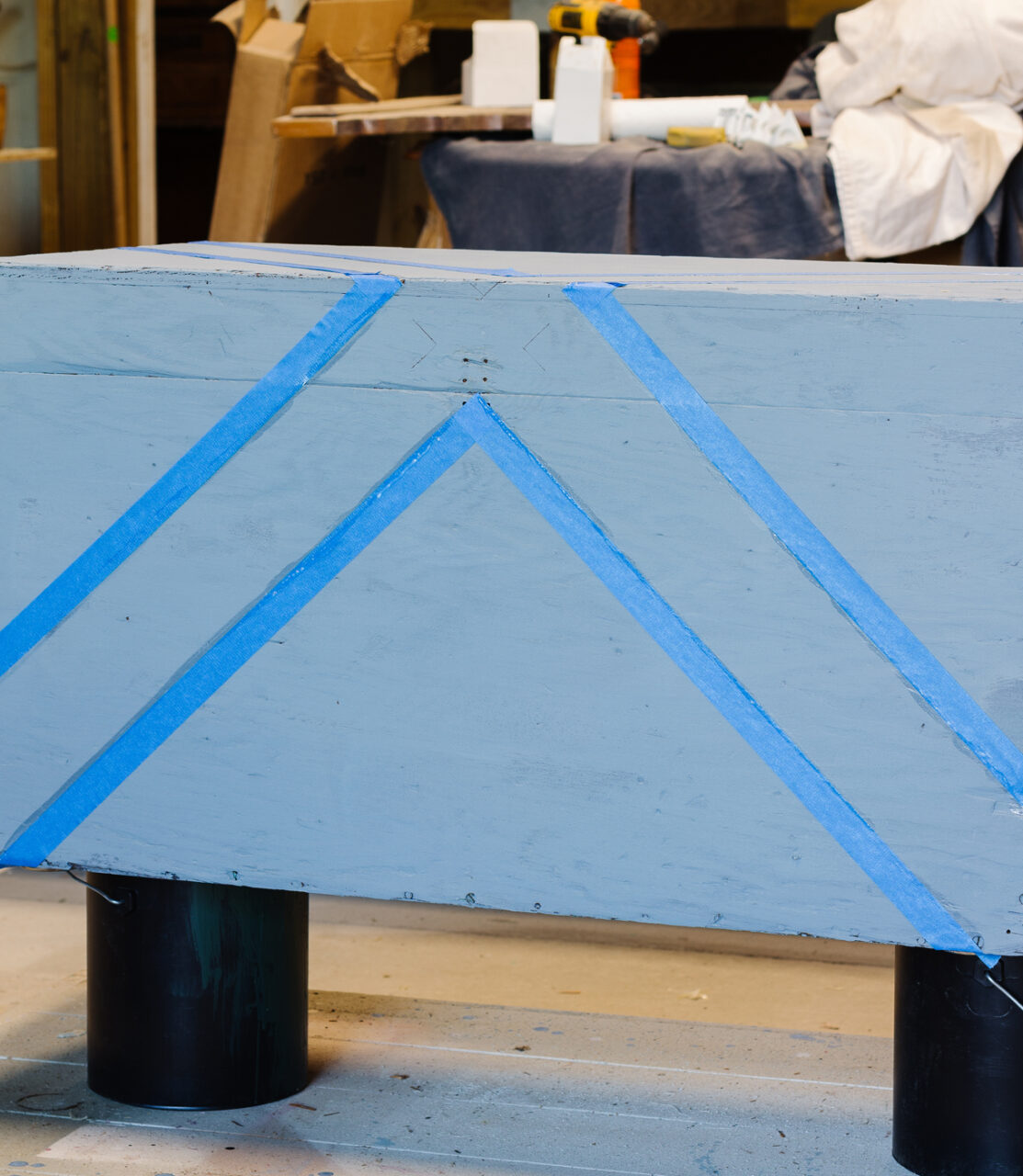 We then used Sturbridge White milk paint to fill the taped-off area. We wanted it to look genuinely weathered so we gave it more of a wash than a full coverage coat. 
After all our paint was dry, we peeled away the painter's tape and used our electric sander to heavily distress the chest. It really brought out all the wear and tear marks which is exactly what we were going for!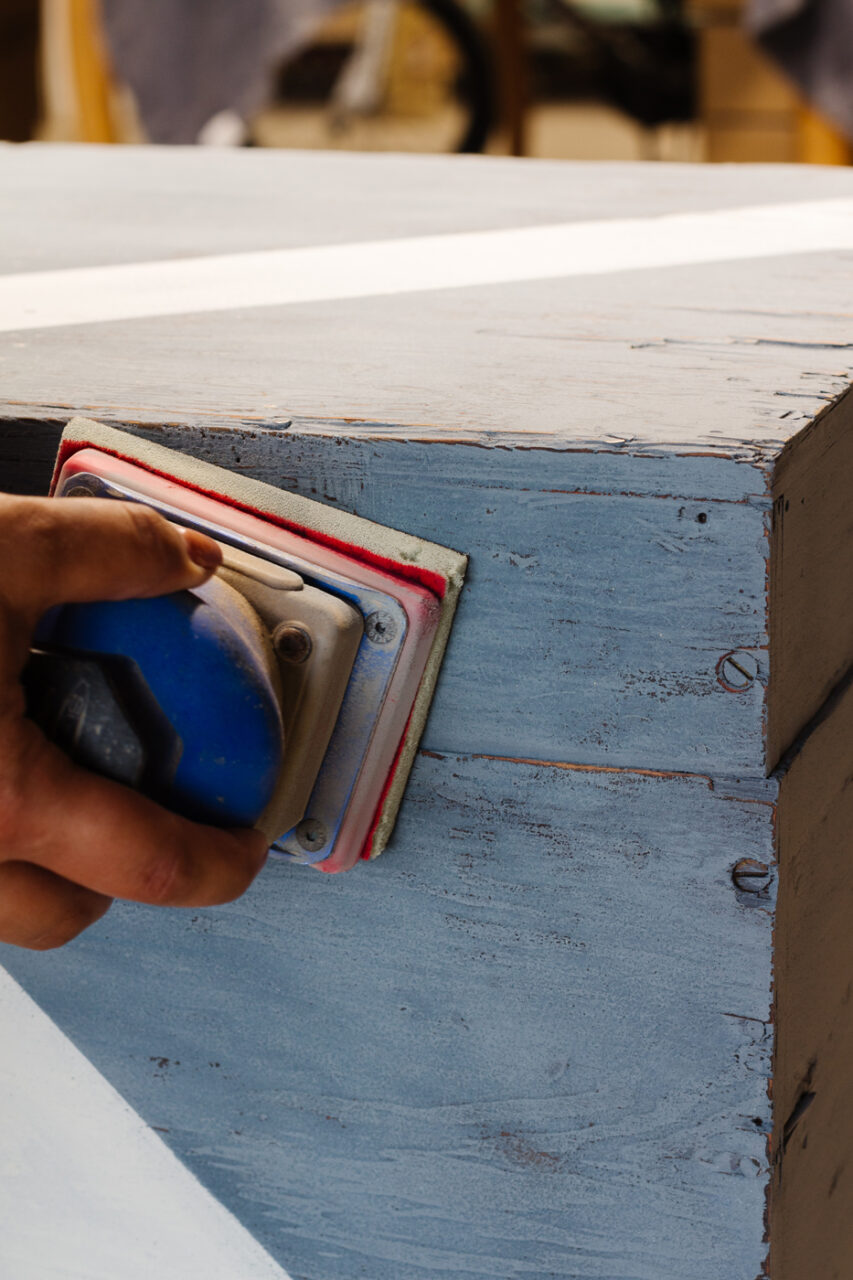 After wiping away all the fine sanding dust, we took a little bit of hemp oil and a natural bristle brush to seal the paint. This soaks into the milk paint and the wood surface, creating a strong and water-resistant finish. It also deepens the colour of our paint, giving us a rich hue.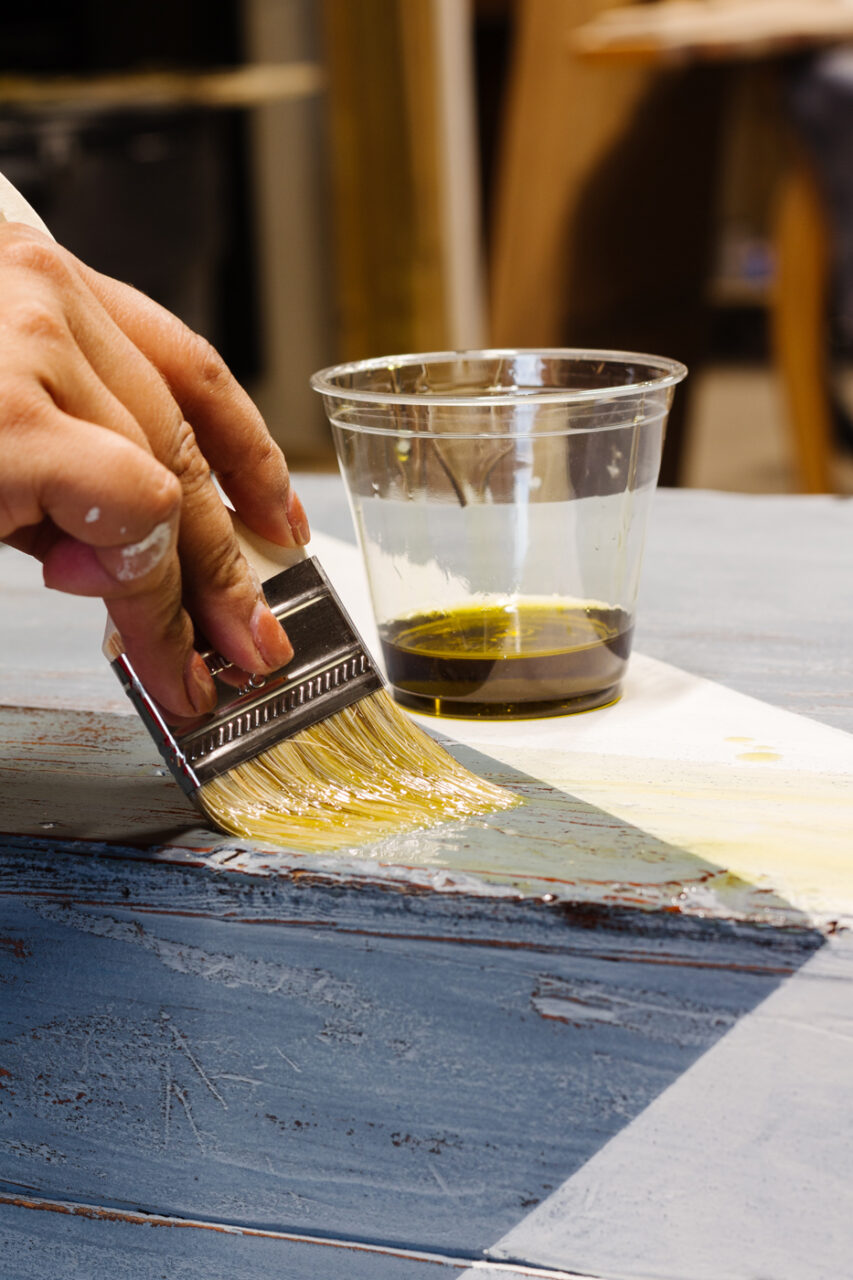 For the last step in our project, we just wanted to add a little extra "antiquing" to our finish. Antiquing wax is a great way to highlight all the details and raised areas in your project, and since we were going for an authentically aged look, the wax helped to bring out all of the characters in the trunk.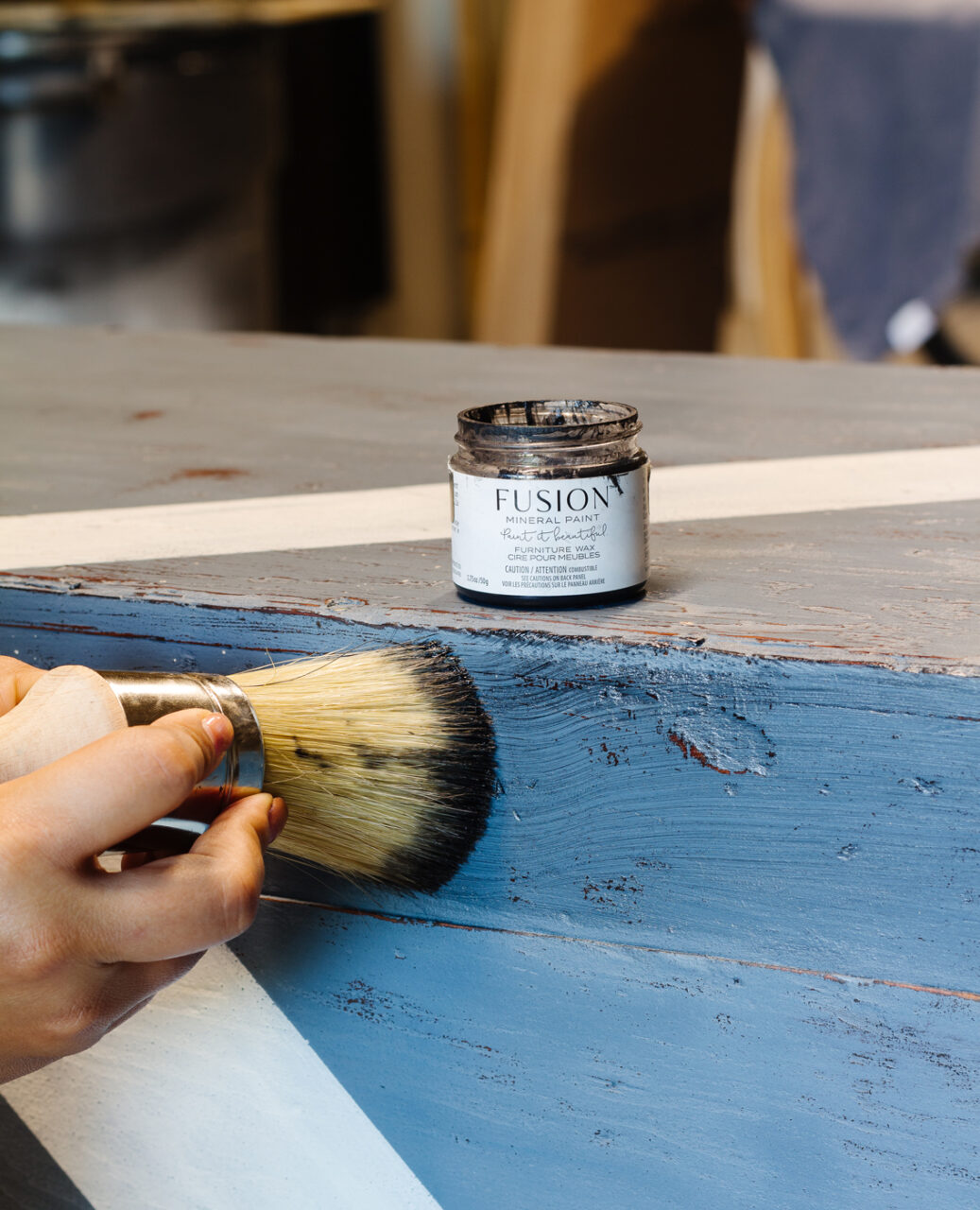 Our Scottish Inspired Chest
What was once a rugged, dingy chest is now a handsome Highland statement piece! The character that only comes with time and age is wonderfully replicated with all our Fusion and Homestead House products on this trunk. It looks like a piece of history, passed down through generations and now has many uses for storage or as a table setting.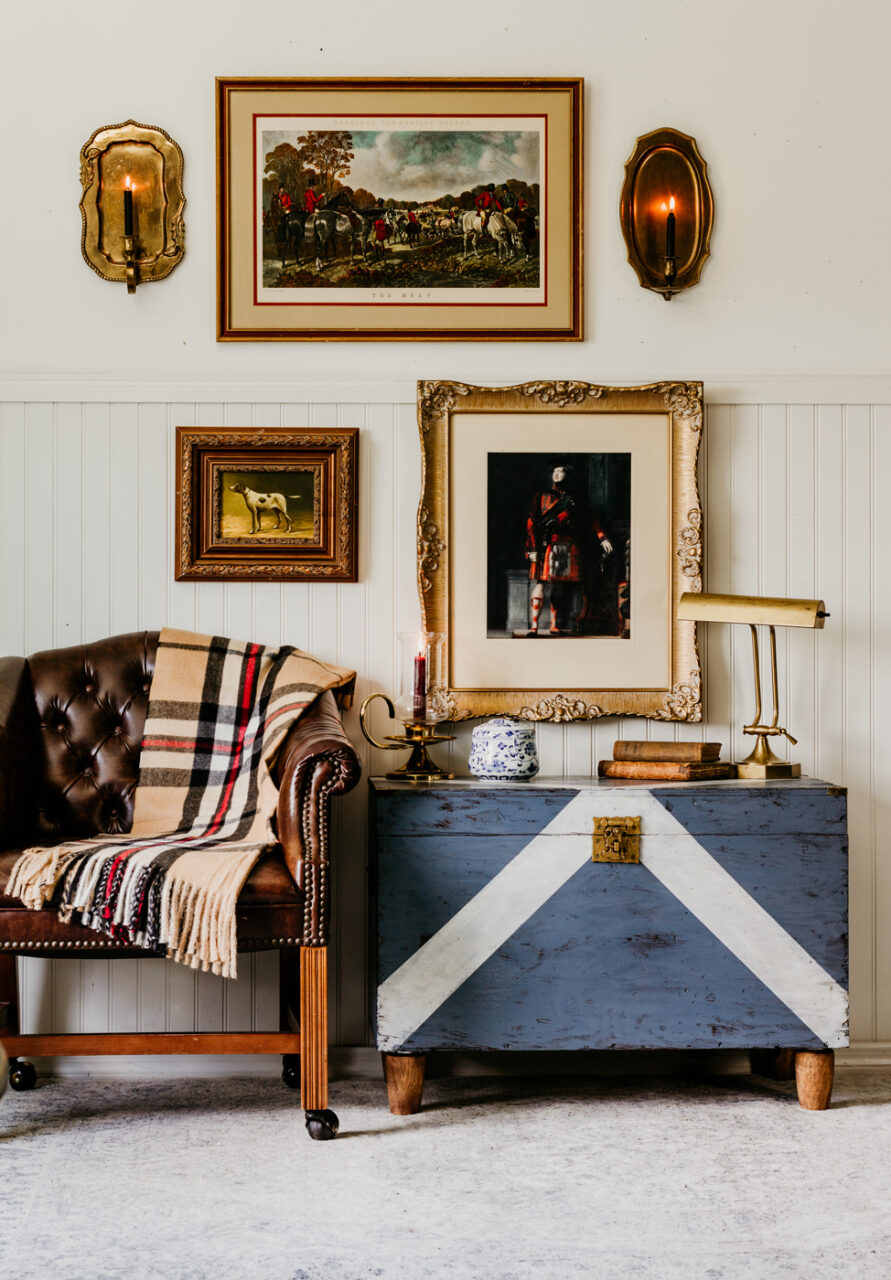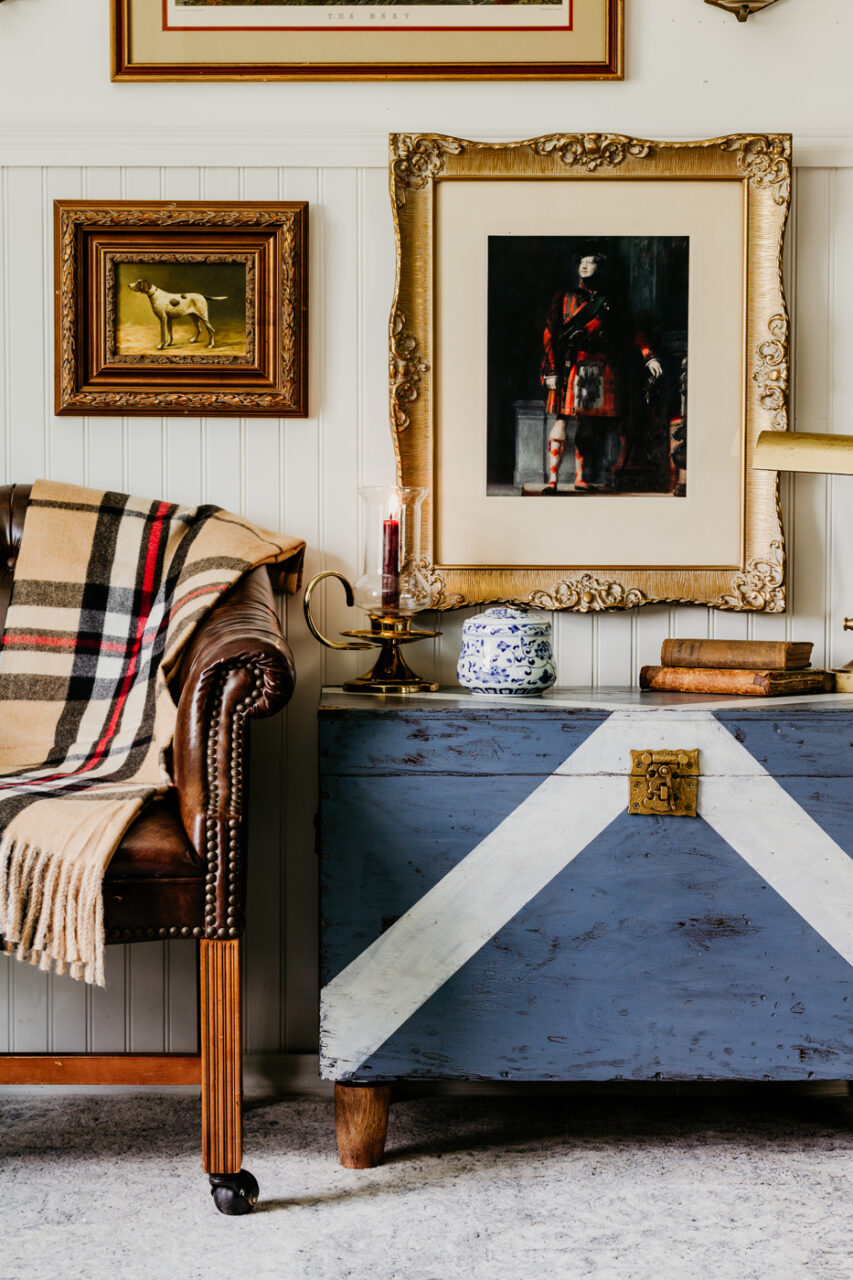 The heavy distressing and dark wax accenting was the perfect choice for giving this an antique finish. You would never know this simple, plywood trunk wasn't an authentic antique.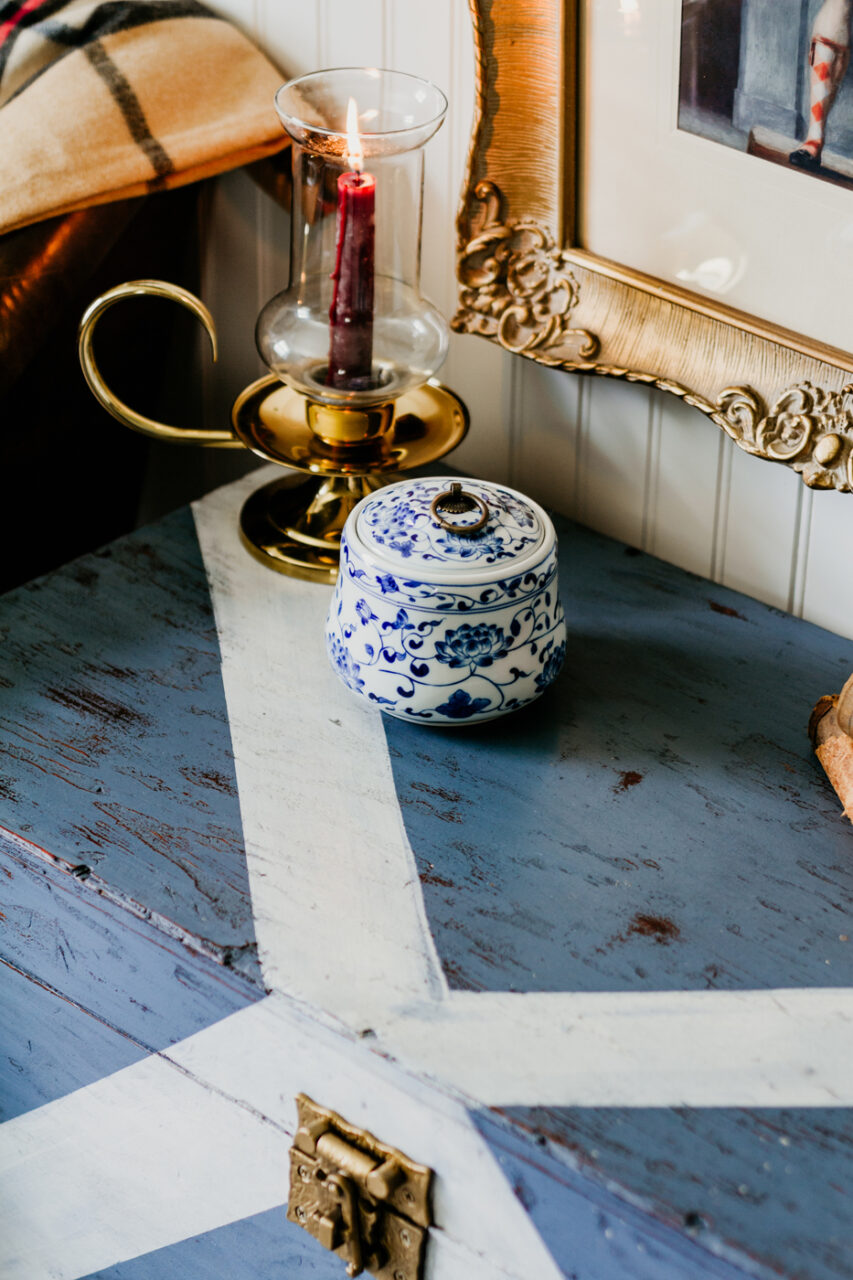 The Double Espresso Gel Stain provides a warm contrast to our cool blue hue. It also has a built-in polyurethane, so our feet are equally protected and sealed.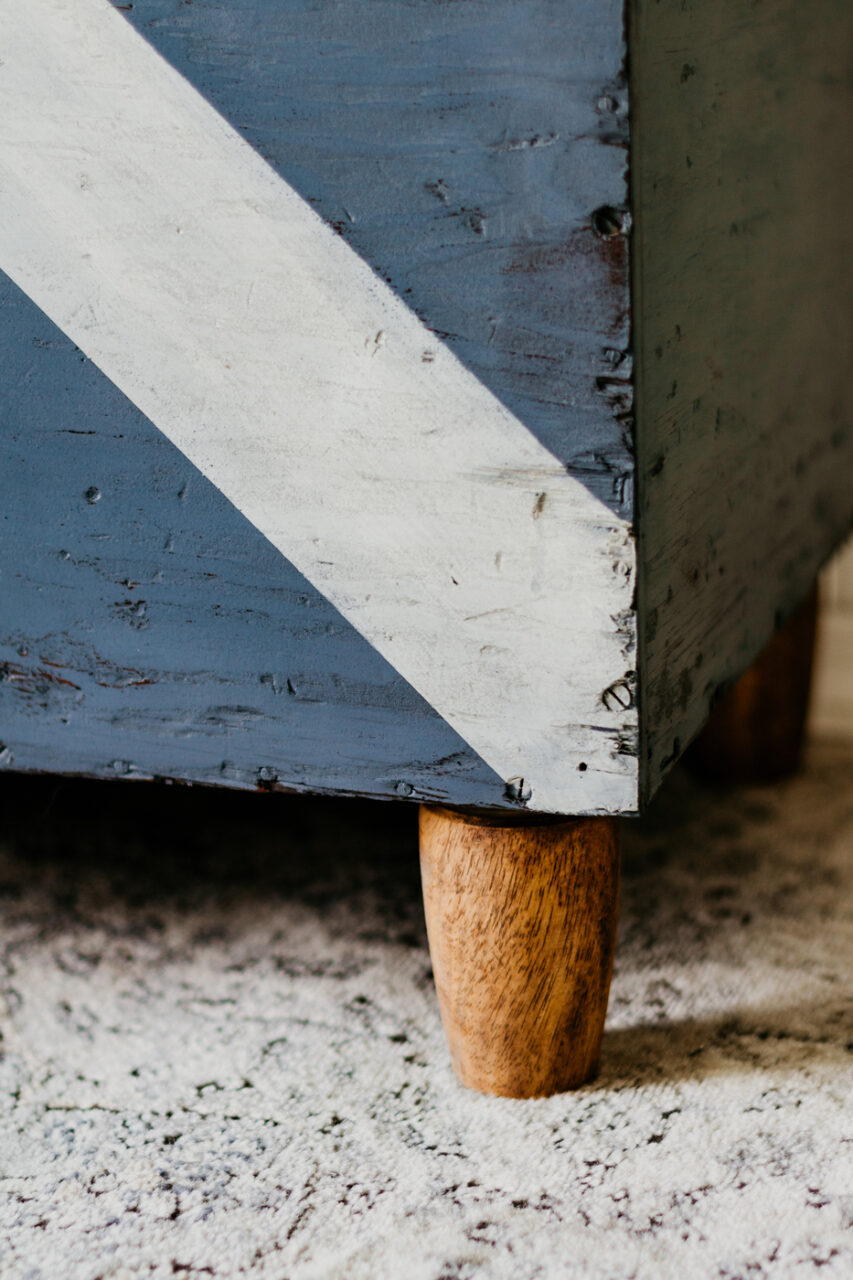 Adding a new brass latch was one way to fancy and dress up our $5 Scottish Inspired Chest. Hardware is always the best way to elevate your project and tie your look together.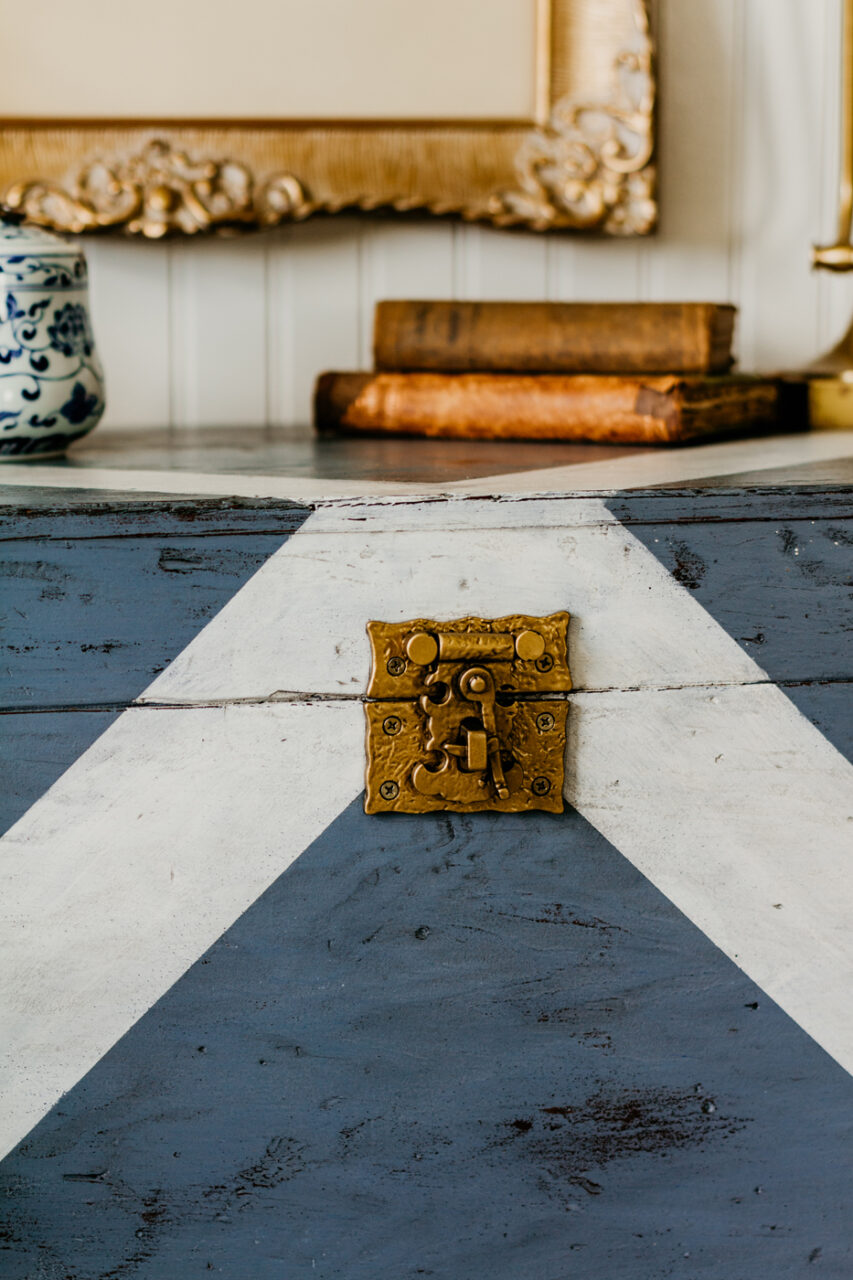 We absolutely love the Scottish inspiration for this project. Have you ever been inspired by your travels? We'd love to see the projects that came from all the lovely inspirations around the world!