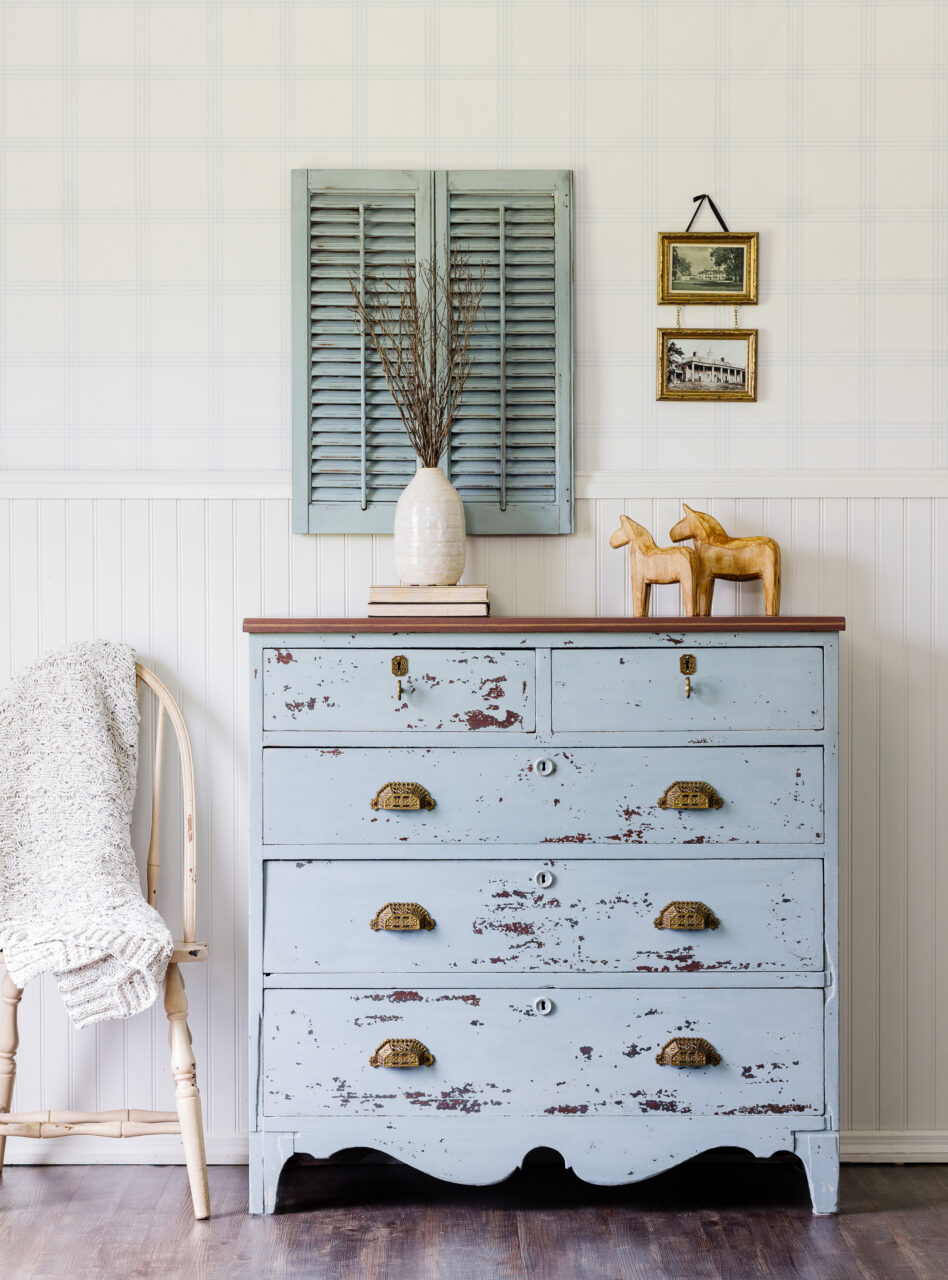 We all have that ONE piece of furniture in our house we love to pieces. It's either a favourite antique shop find or a hand-me-down from someone special, but it's a piece we know we are going to keep around for a while. The problem is, sometimes colour trends and furniture finishes wear themselves out. One classic finish that will never get old, is the time-worn look of chippy milk paint. Here we decided to paint over a previously milk-painted piece with Solstice Blue a New HH Milk Paint Colour for an antiqued, layered look. Take a look at the piece before. It was previously painted in Homestead House Cathedral Taupe: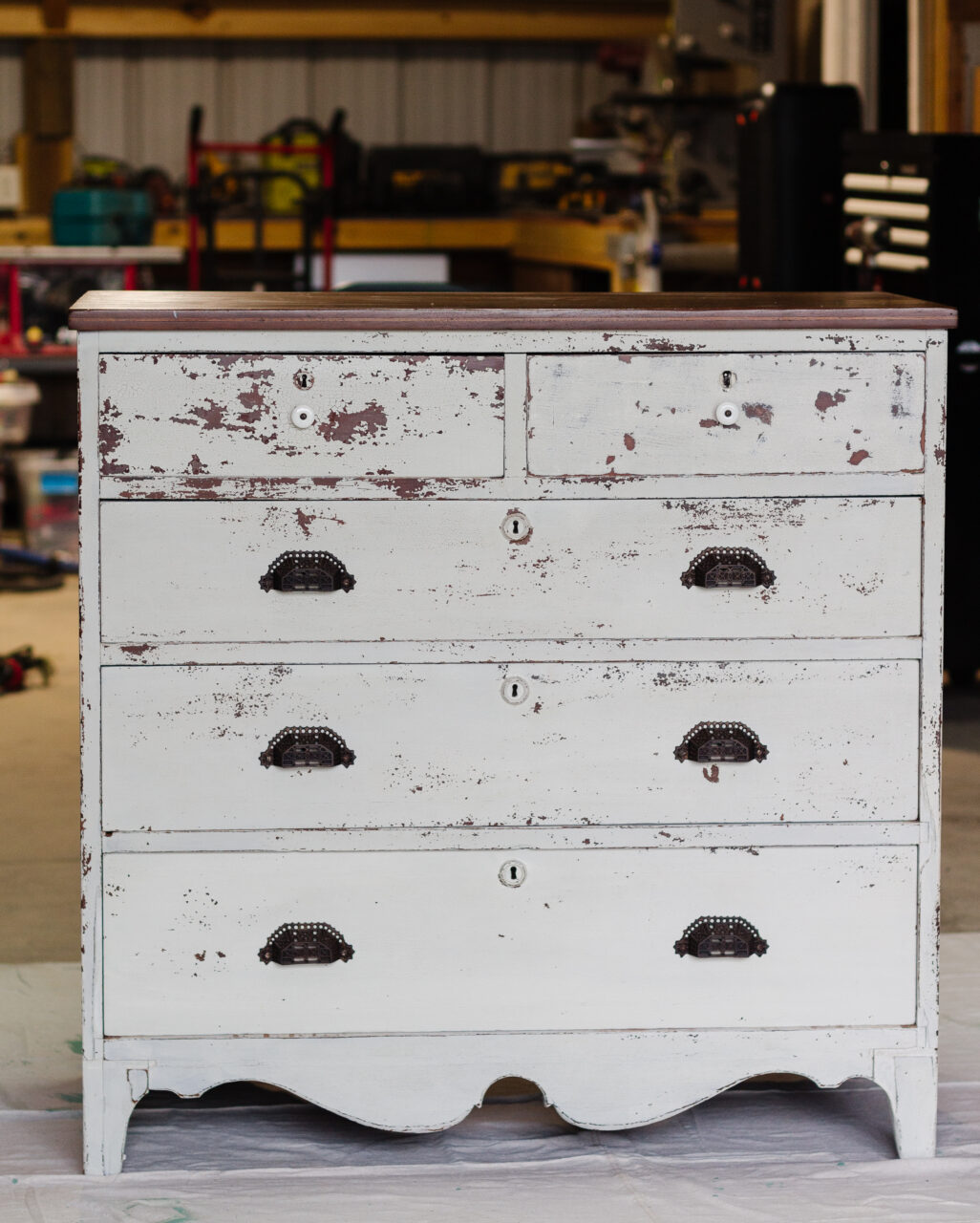 Below is a list of supplies you'll need to complete a similar project.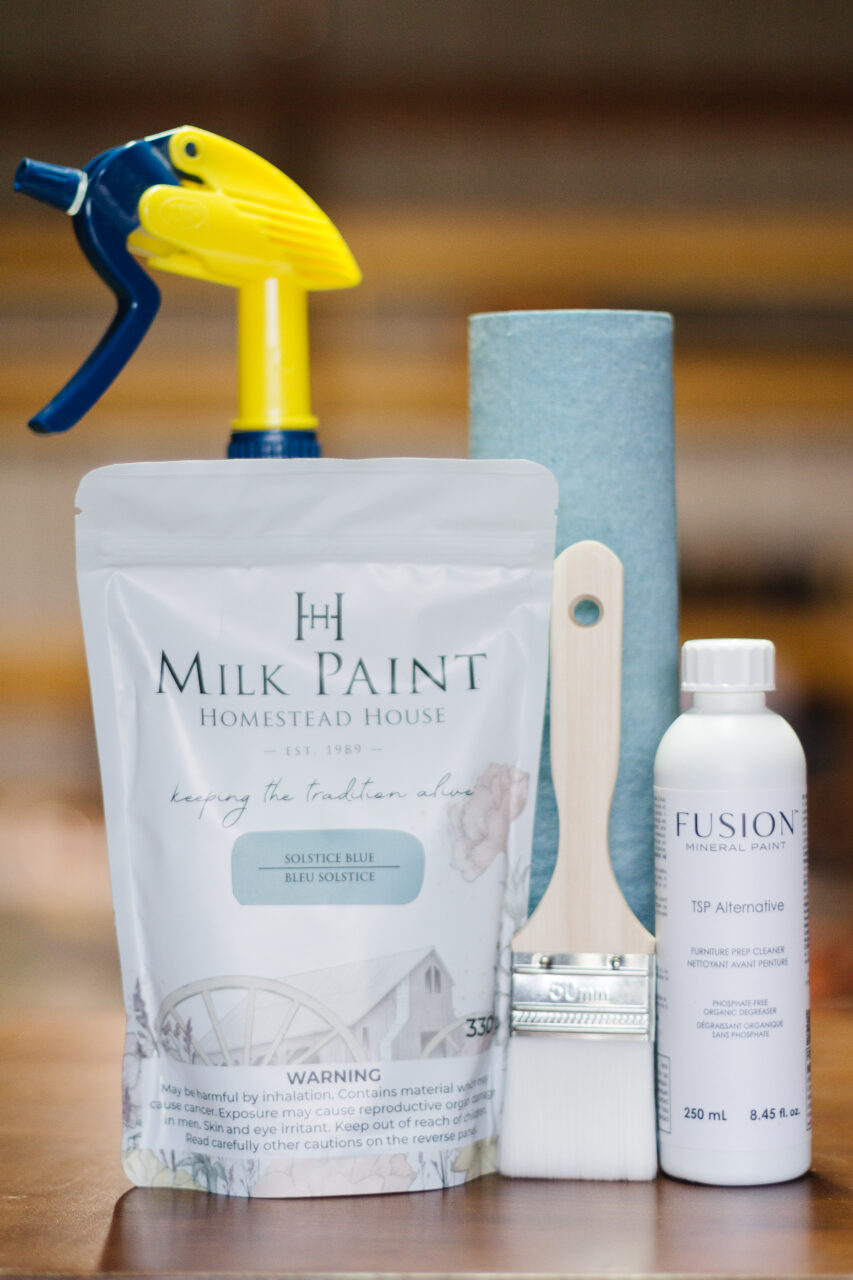 Prep
Prep is going to be relatively easy on a piece like this. Since we are using the base layer colour for added texture, we only need to lightly prep the surface. You will first want to give it a light cleaning using a solution of TSP. Remove all the dust sitting on the surface. If there is any wax on the surface, you will want to use a few applications of Fusion's Odourless Solvent and steel wool to remove the wax. Next, remove your hardware.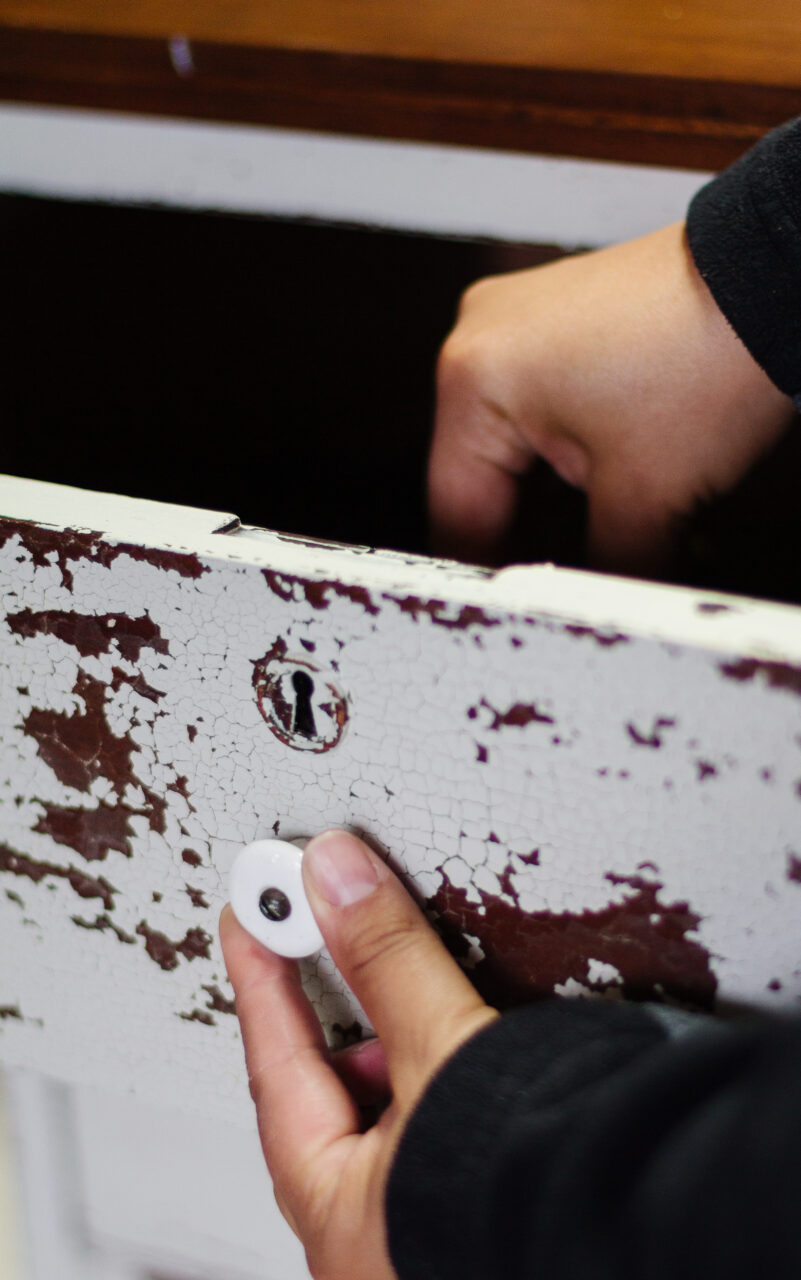 Next, you'll want to sand away any chipping or loose paint using your electric sander. This will also help level the surface a bit for your next colour. Don't completely remove the other finish, just sand it down so it's a bit smoother.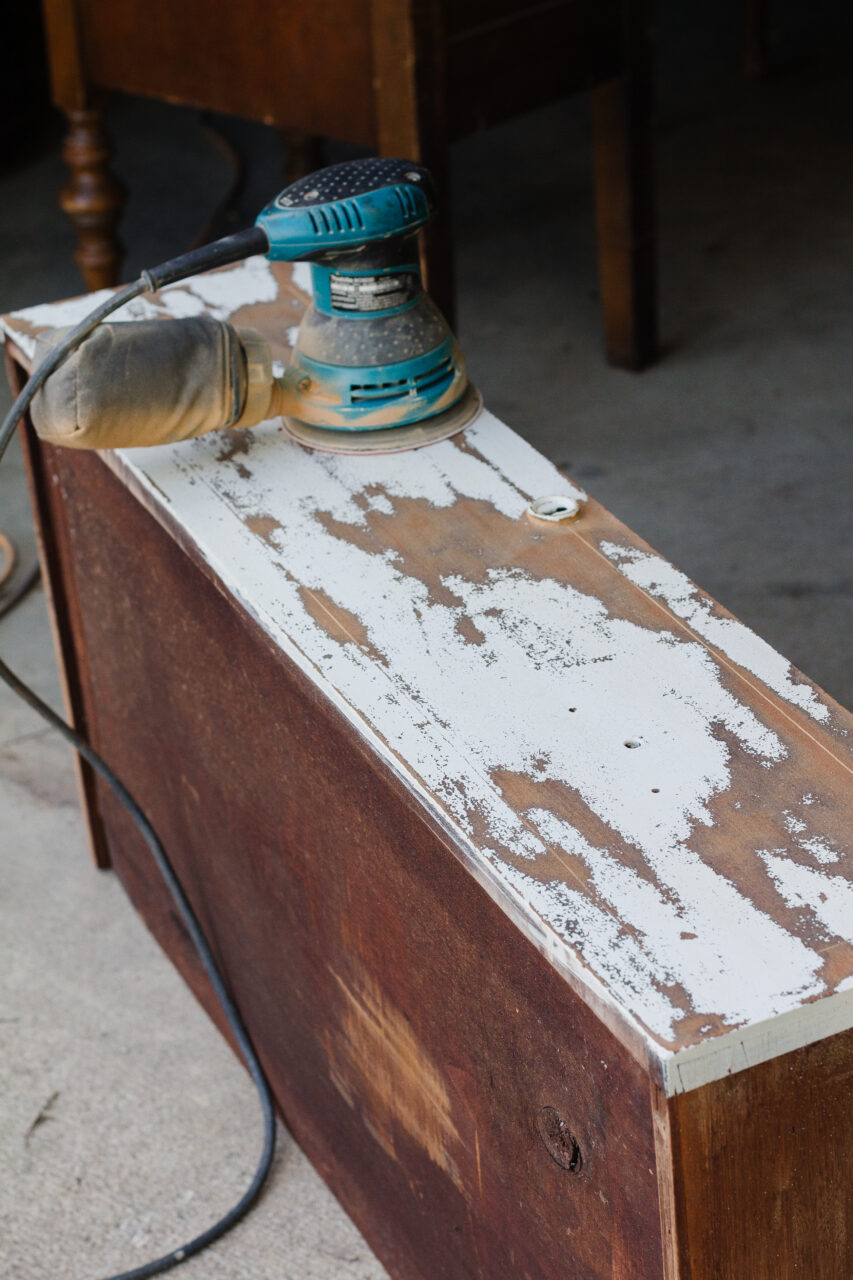 When you're done sanding, your piece will look a lot like a spotted cow. But don't worry, we want the previous finish to show through the distressing of the top layer of colour. Wipe away any sanding dust residue using a damp cloth. A vacuum may also be useful to remove large chips of paint and debris.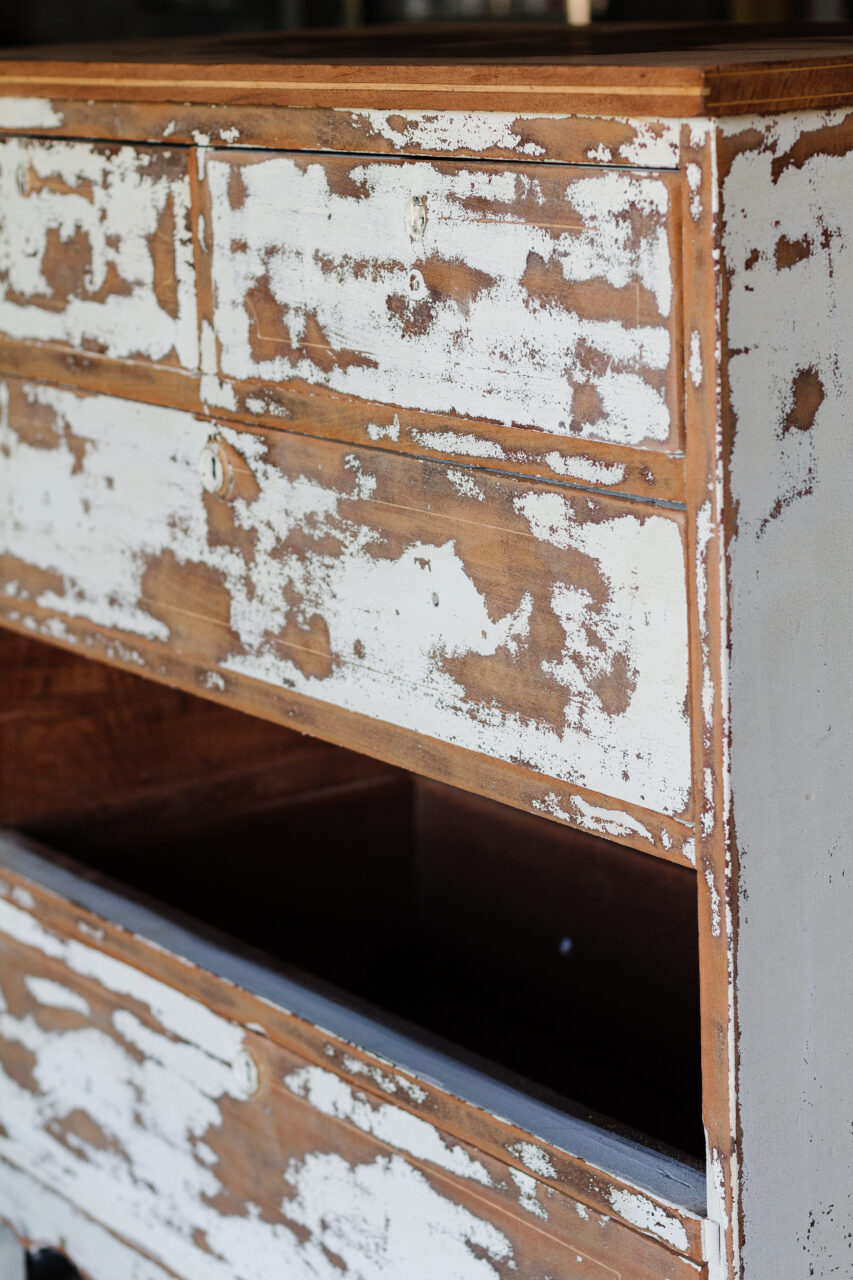 Chippy Paint Finish
At this point, you're ready to get painting! Mix up 1 part milk paint to one part room temperature water. You can use a whisk, a stir stick or even a fork to mix the powdered pigment. It doesn't take long as the powdered pigments are so fine they absorb very quickly into the water giving you the most beautiful paint. You will want to have the consistency of table cream but you have the freedom to mix it thinner or thicker depending on your preference.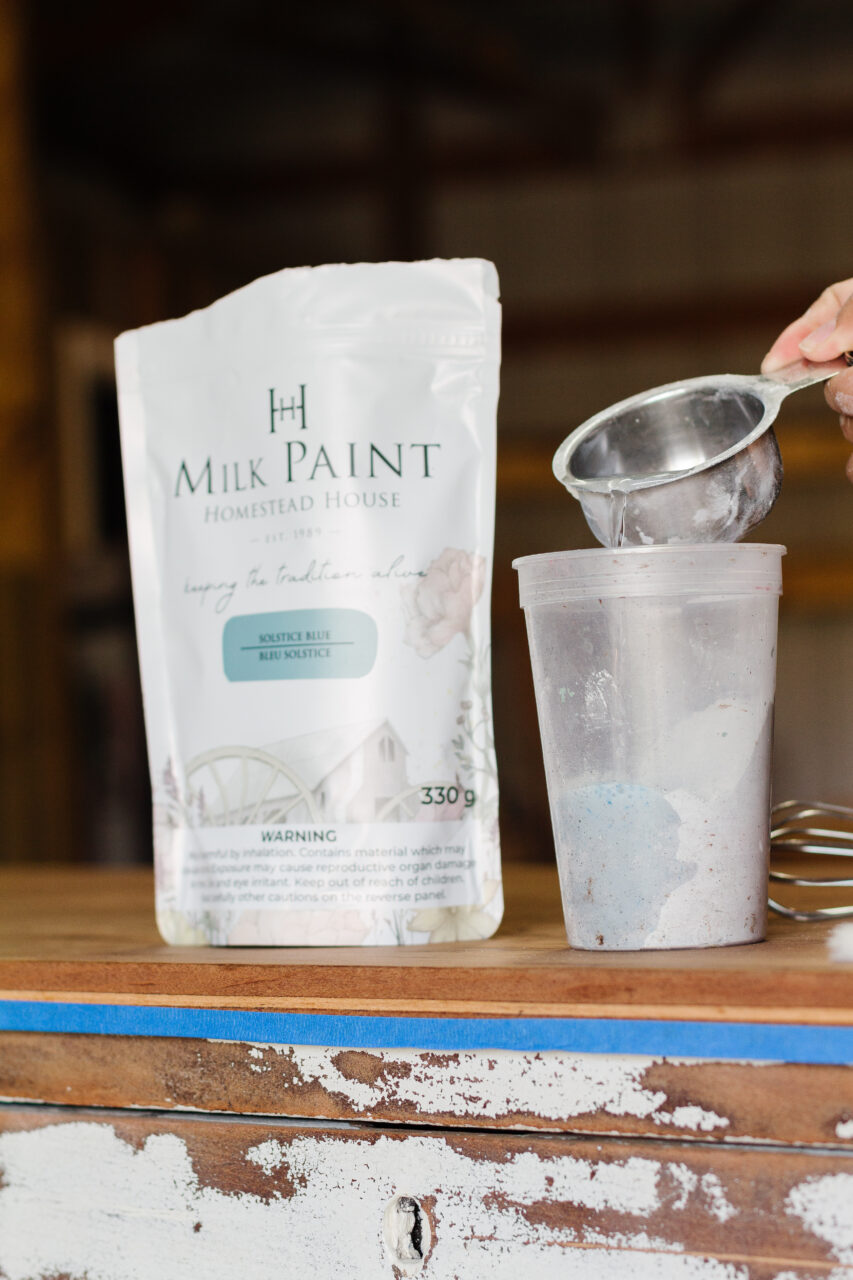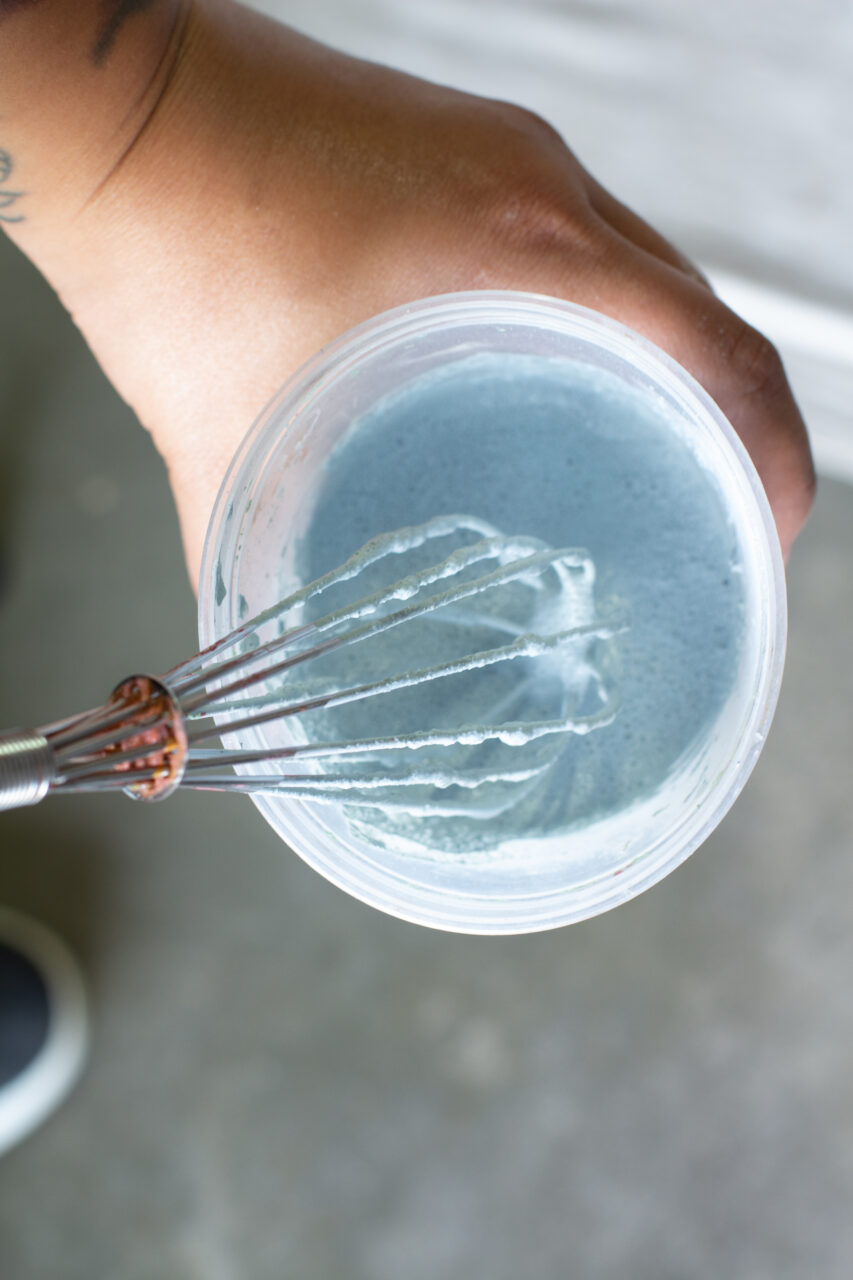 Your first coat will look a little striking over the previous finish. All the texture underneath may look a little scary but as you add more coats and the colour becomes opaque, you will really start to see how beautiful the texture is when the paint starts to chip. Just lightly sand away the flaking chips to smooth out your piece.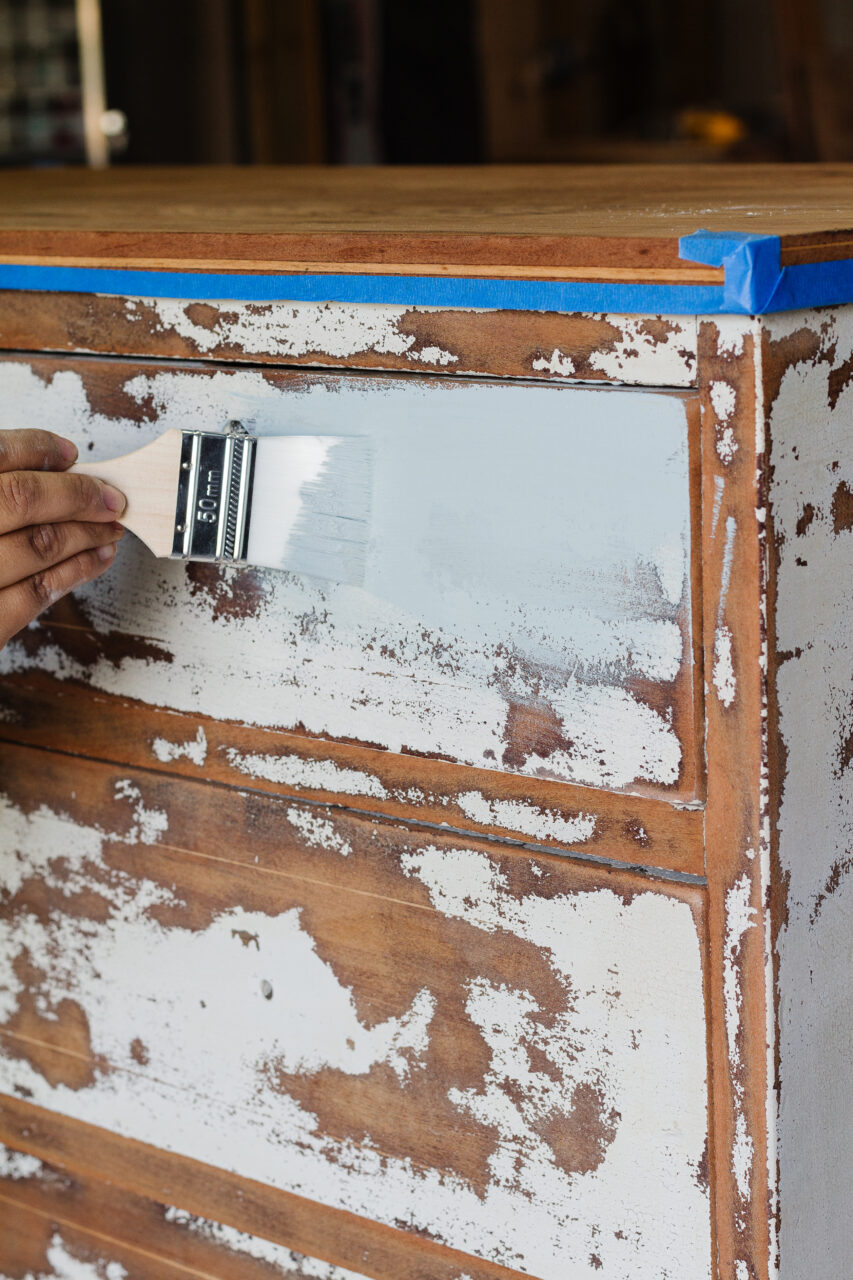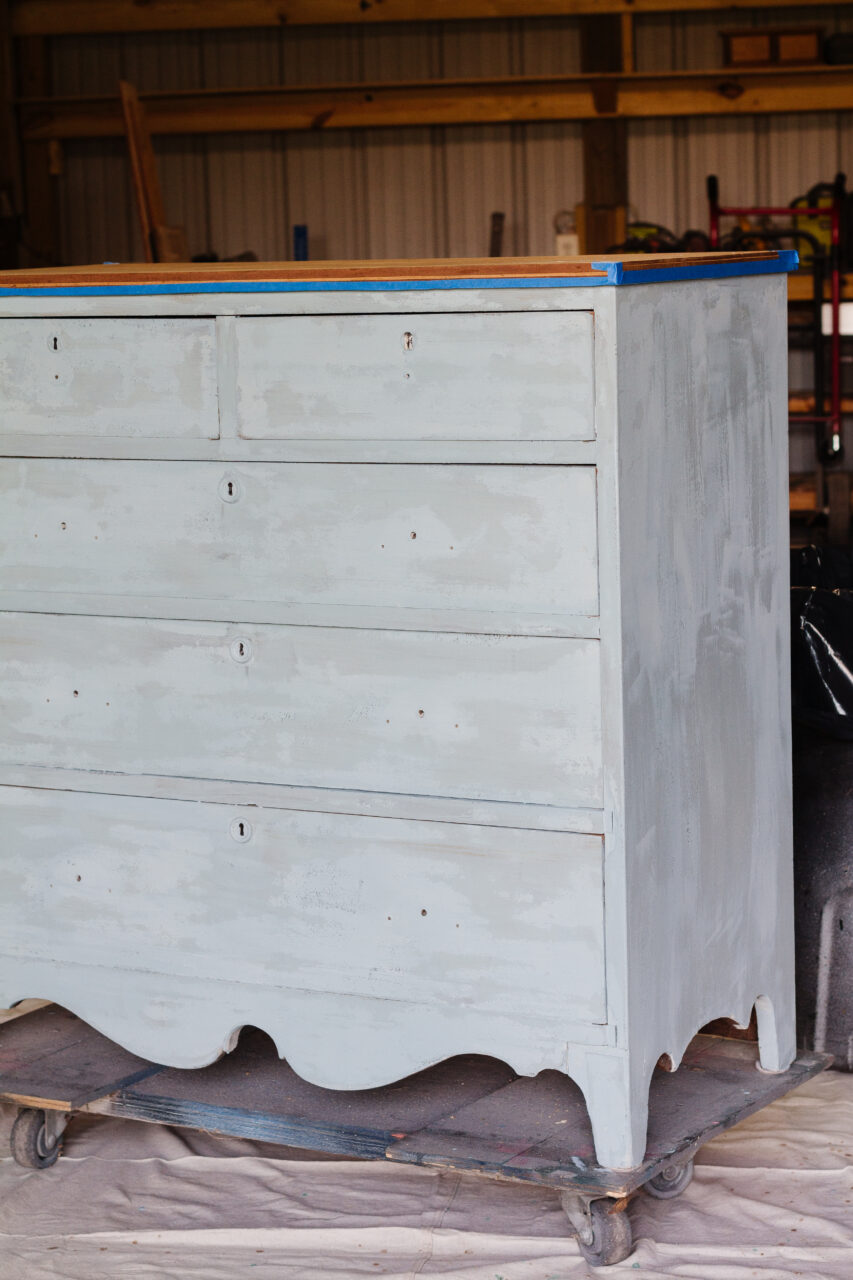 After you've smoothed out the finish, we like to seal a heavily textured piece with wax. We start by layering the dark wax first. This will sink into all the ridges and grooves on your surface and give you an authentically aged look.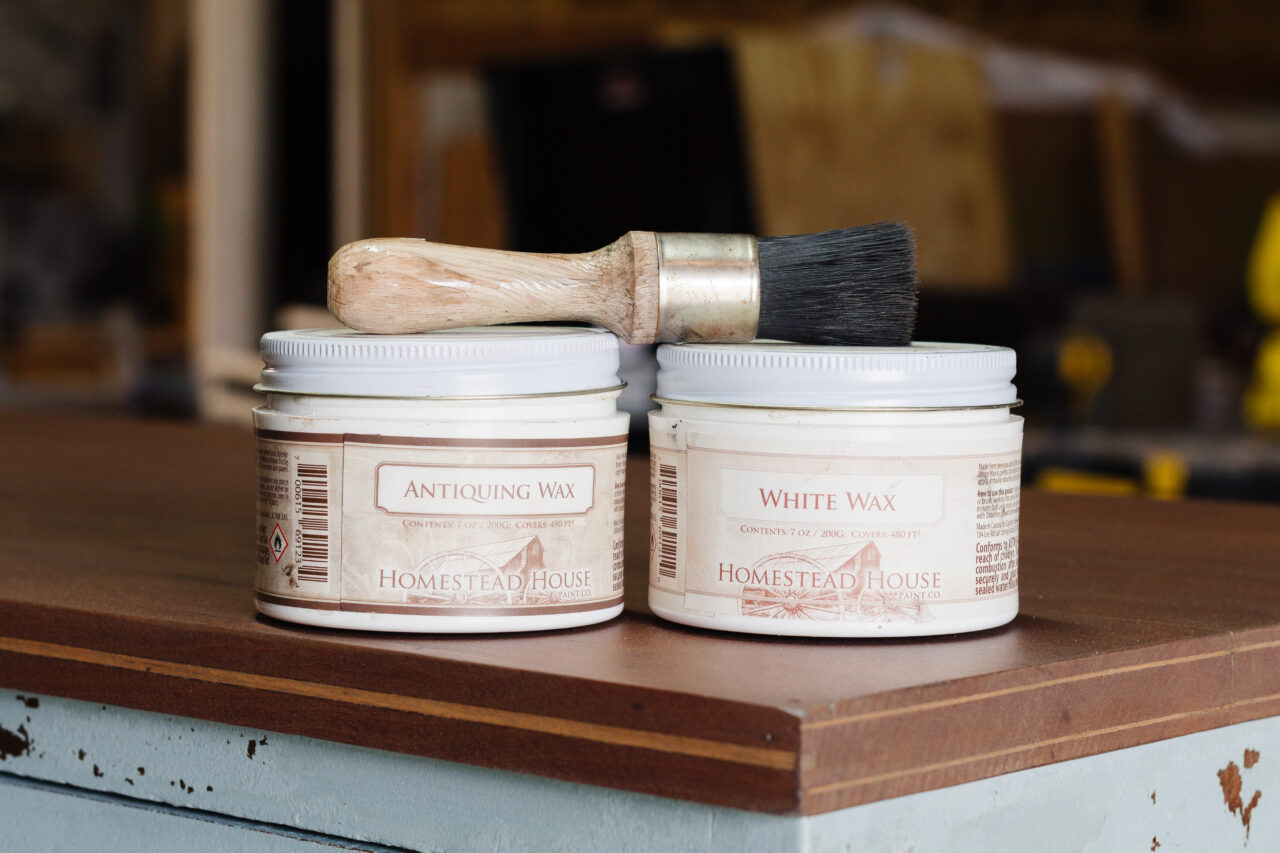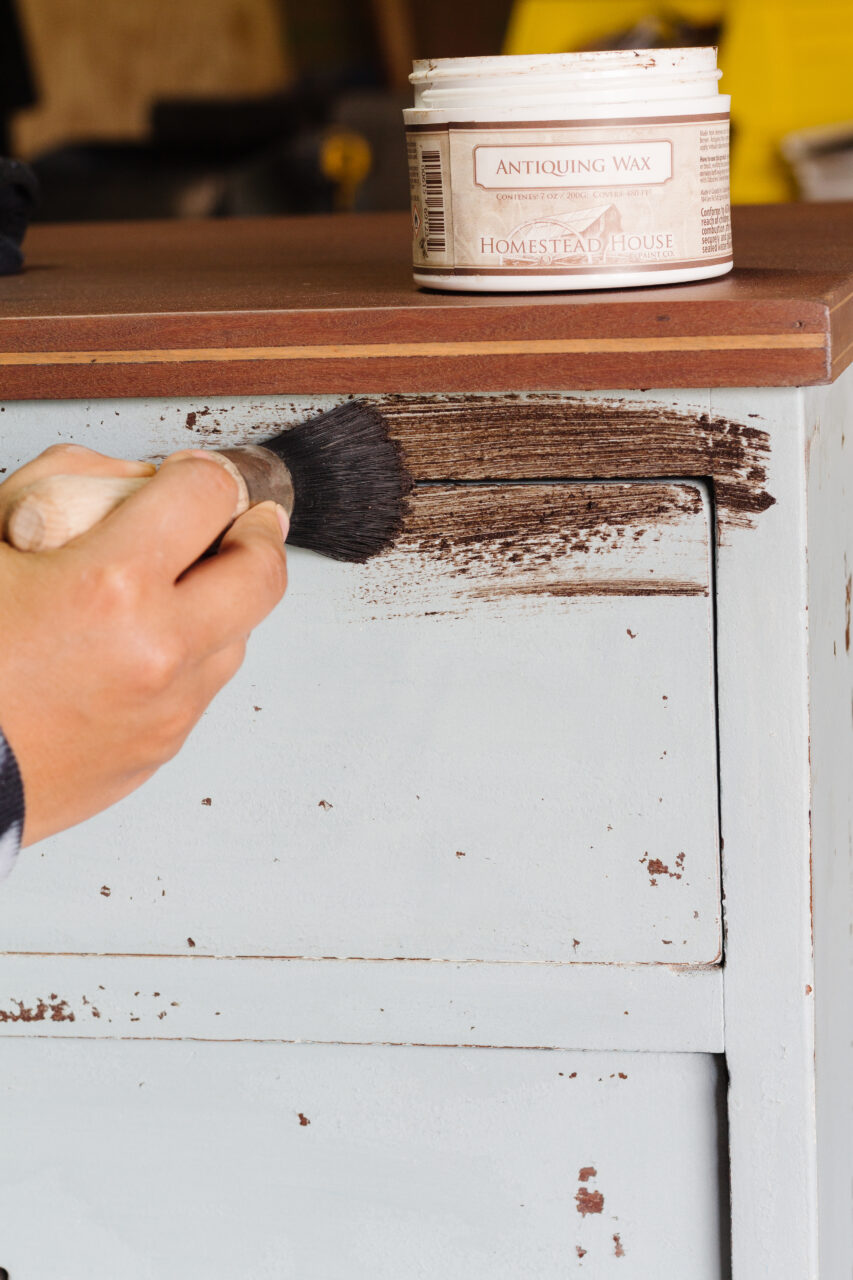 Once you buff away the antiquing wax, allow it to dry for a couple of hours before you layer on the white wax. Lightly dab on the white wax to add a whitewashed look over the dark wax. Something about the mix of the two makes this piece look like it's been around for a few hundred years!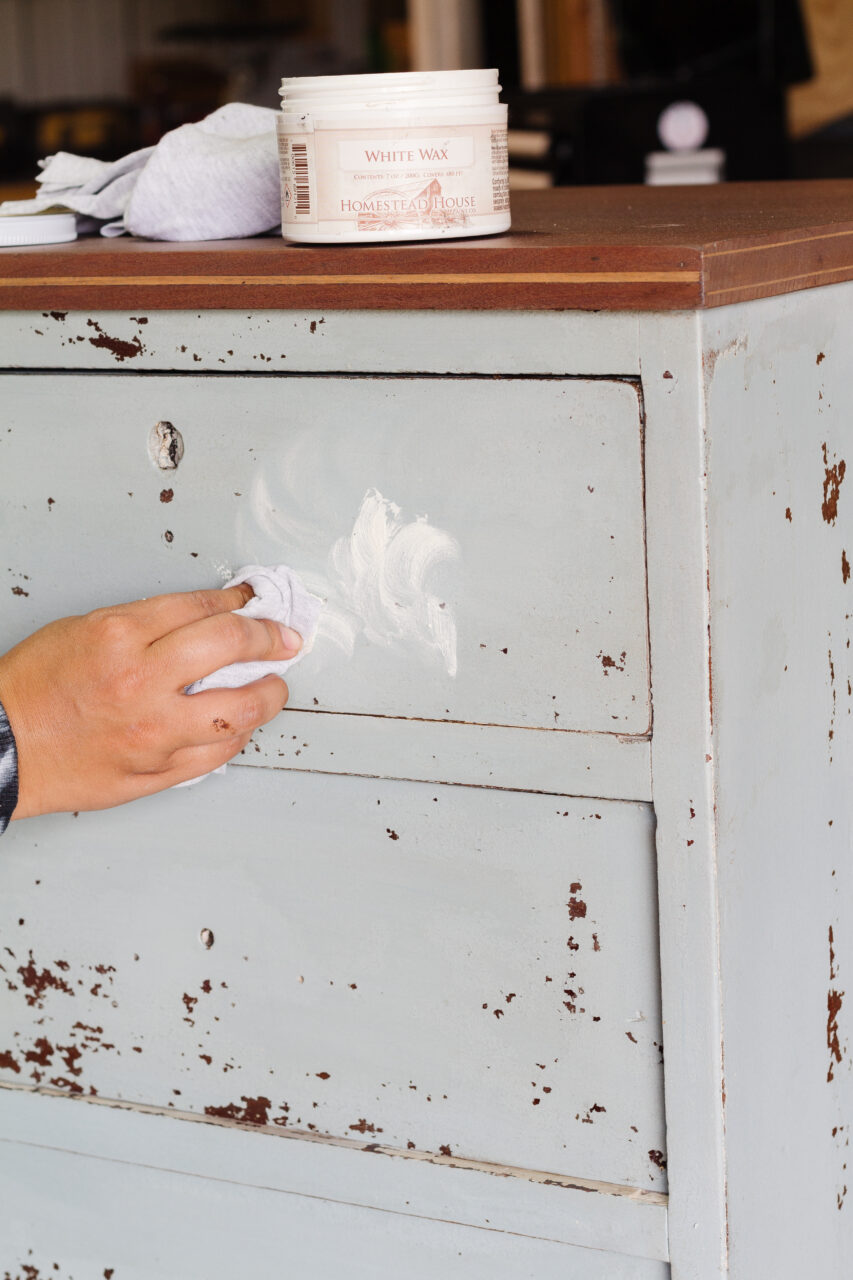 Finally, reassemble your dresser by installing the drawers and reinstalling your hardware. Here we decided to update the original pulls with Fusion Mineral Paint Vintage Gold Metallic Paint.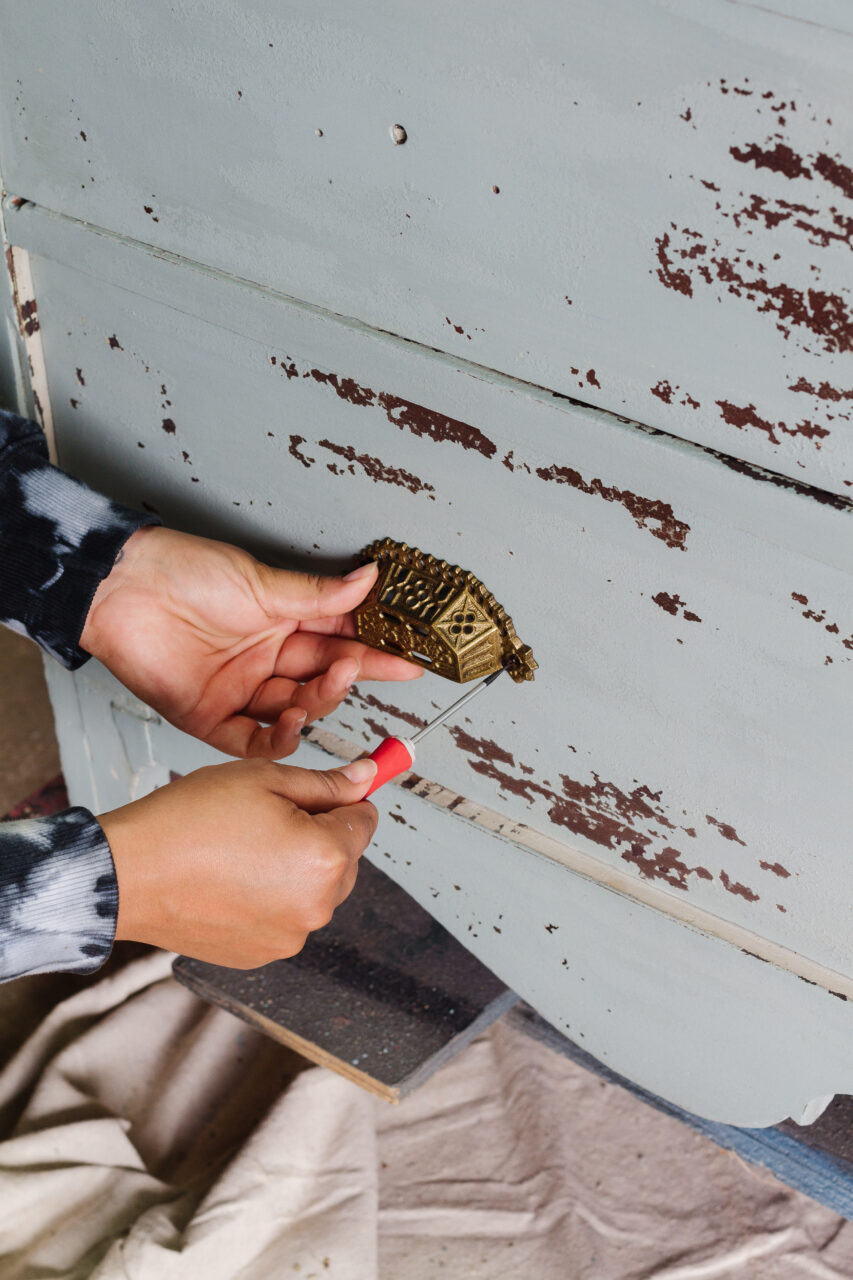 A cool neutral blue
Once you've got your piece all set up, take a step back and look at the stunning transformation. You've essentially given new life to your piece even though the only thing that changed is the colour!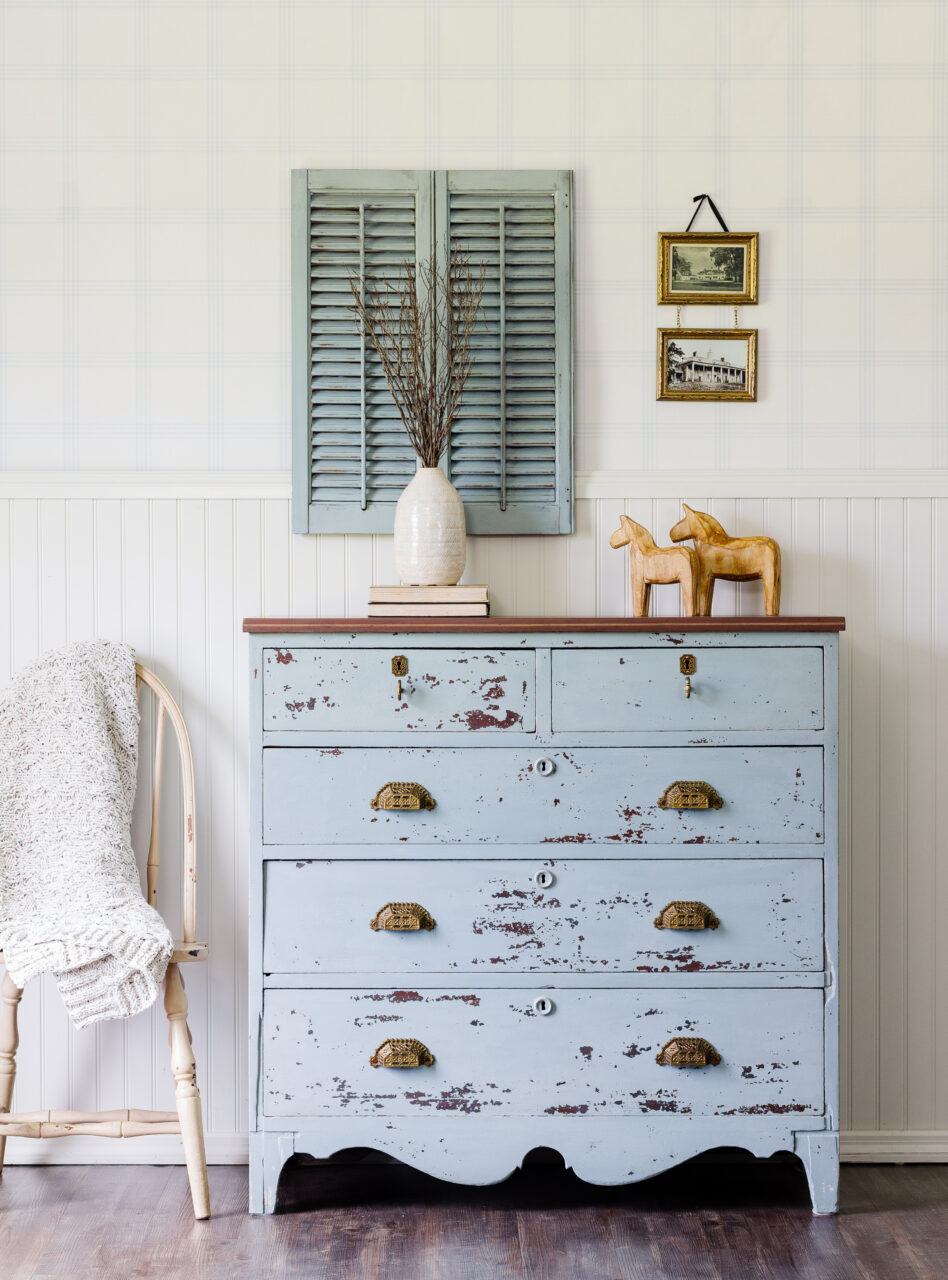 The colour itself was inspired by the dark skies during the winter solstice months. The beautiful blue atmosphere of a cool sunset casting a pale blue glow is the inspiration for this delicate blue shade.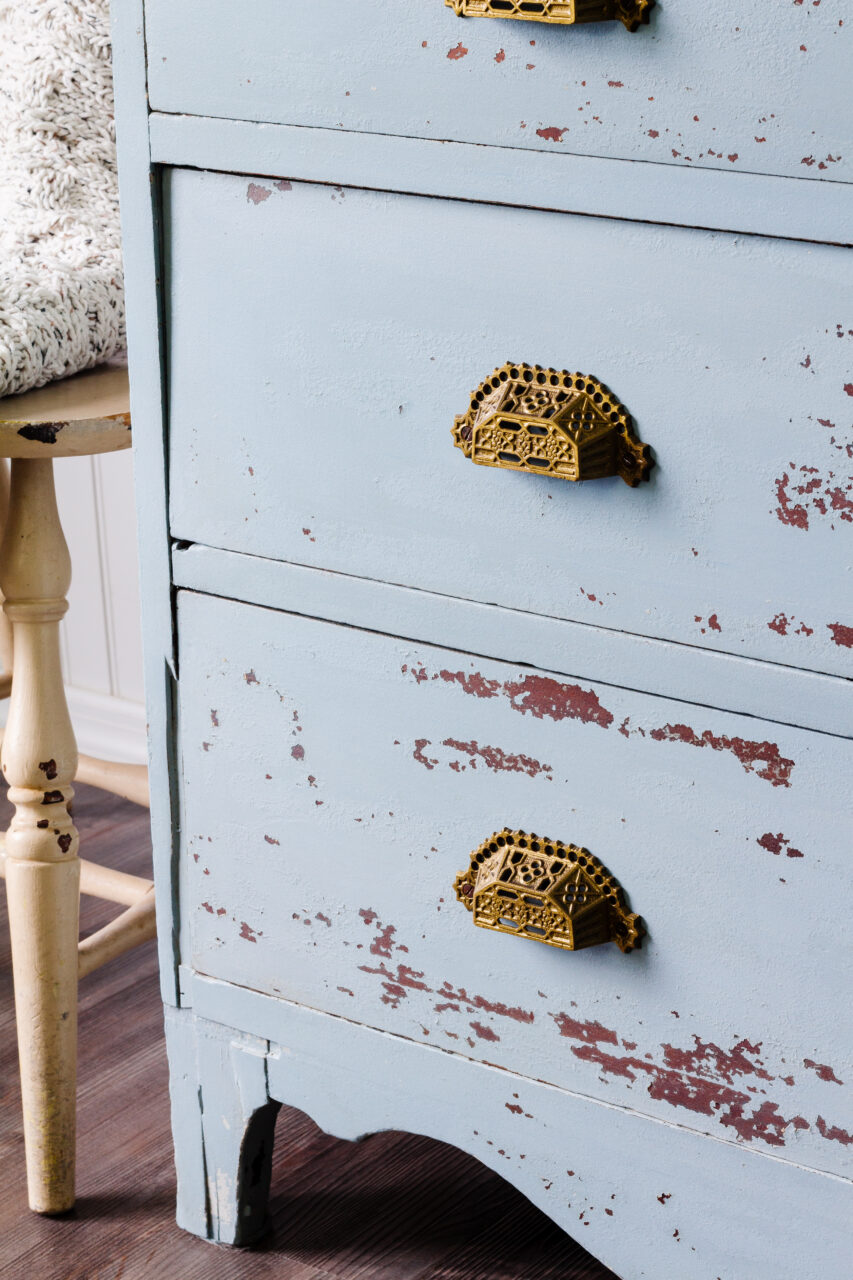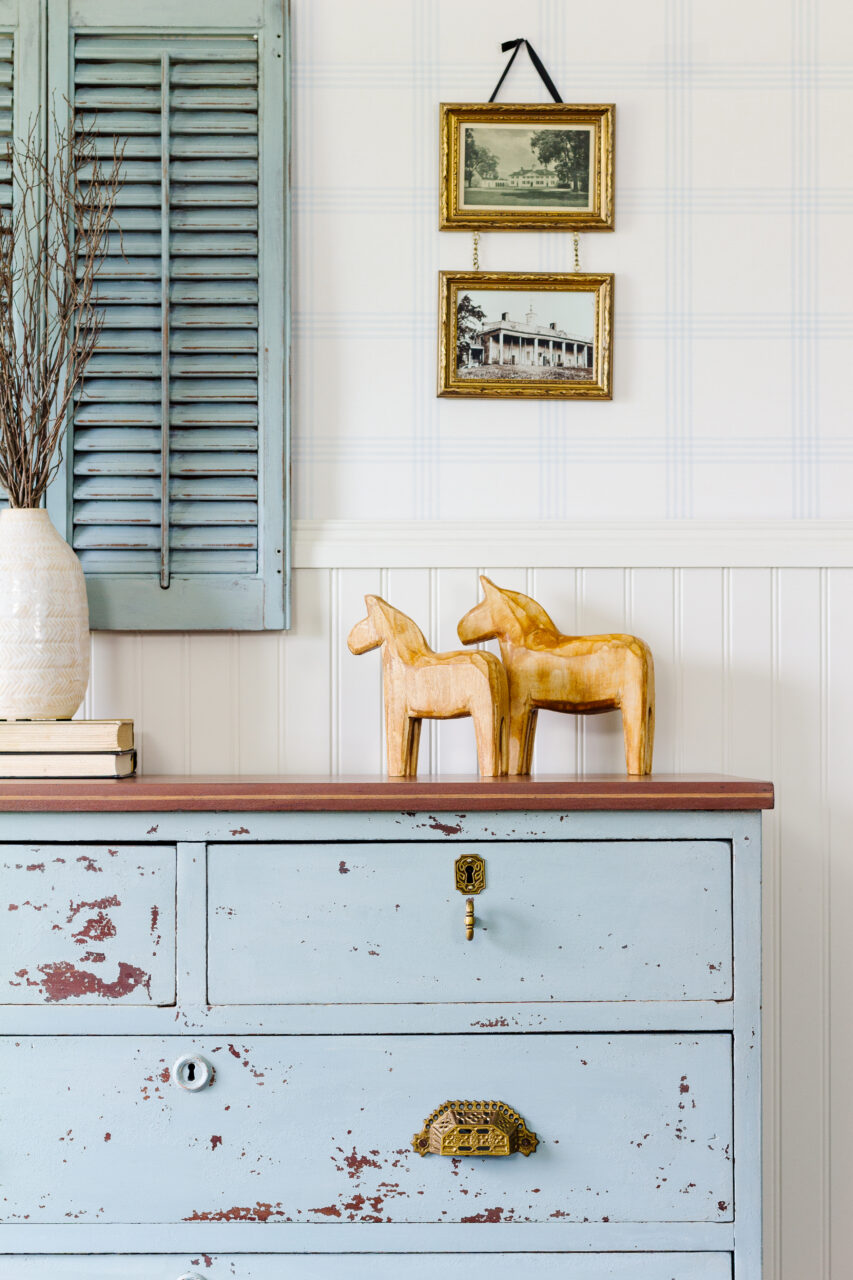 Solstice Blue a new HH Milk Paint Colour truly has an authentic blue-grey softness that also ties into Gustavian Interiors. The dark and light waxes add to the aged finish and really bring out the texture of milk paint.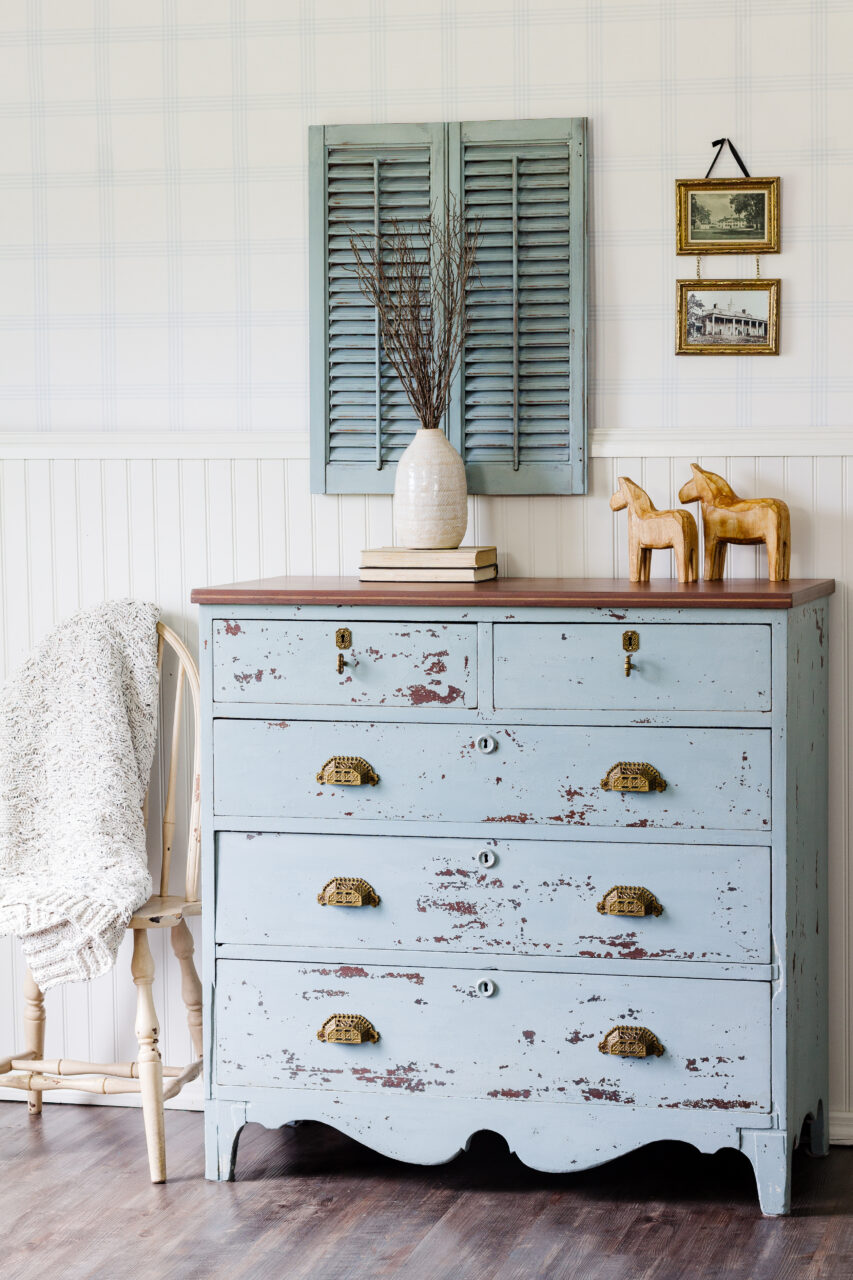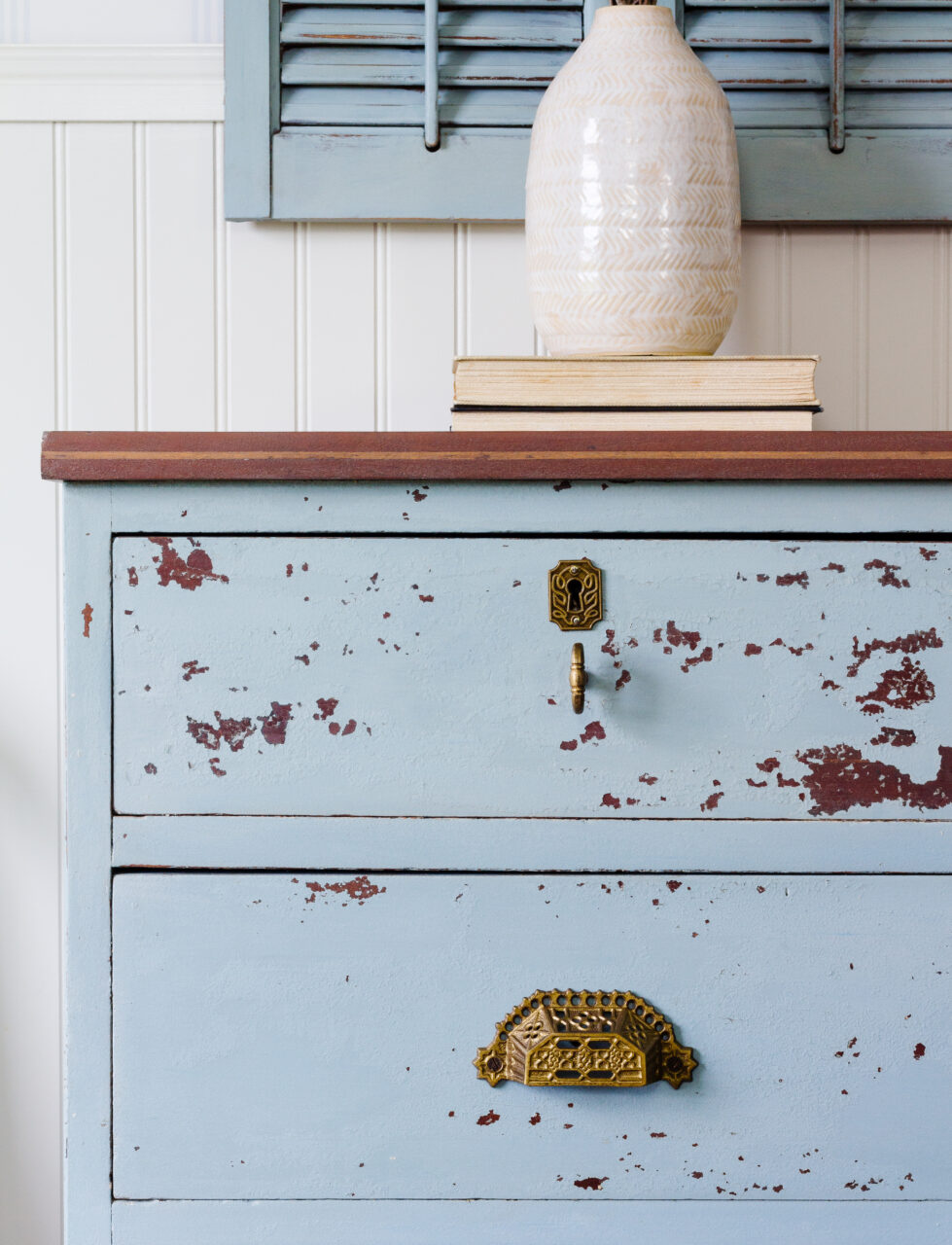 We also love how pretty the gold hardware pops against this colour. It really makes all the details in the hardware shine and replacing the top knobs with keyhole knobs really adds another layer of elegance to this piece.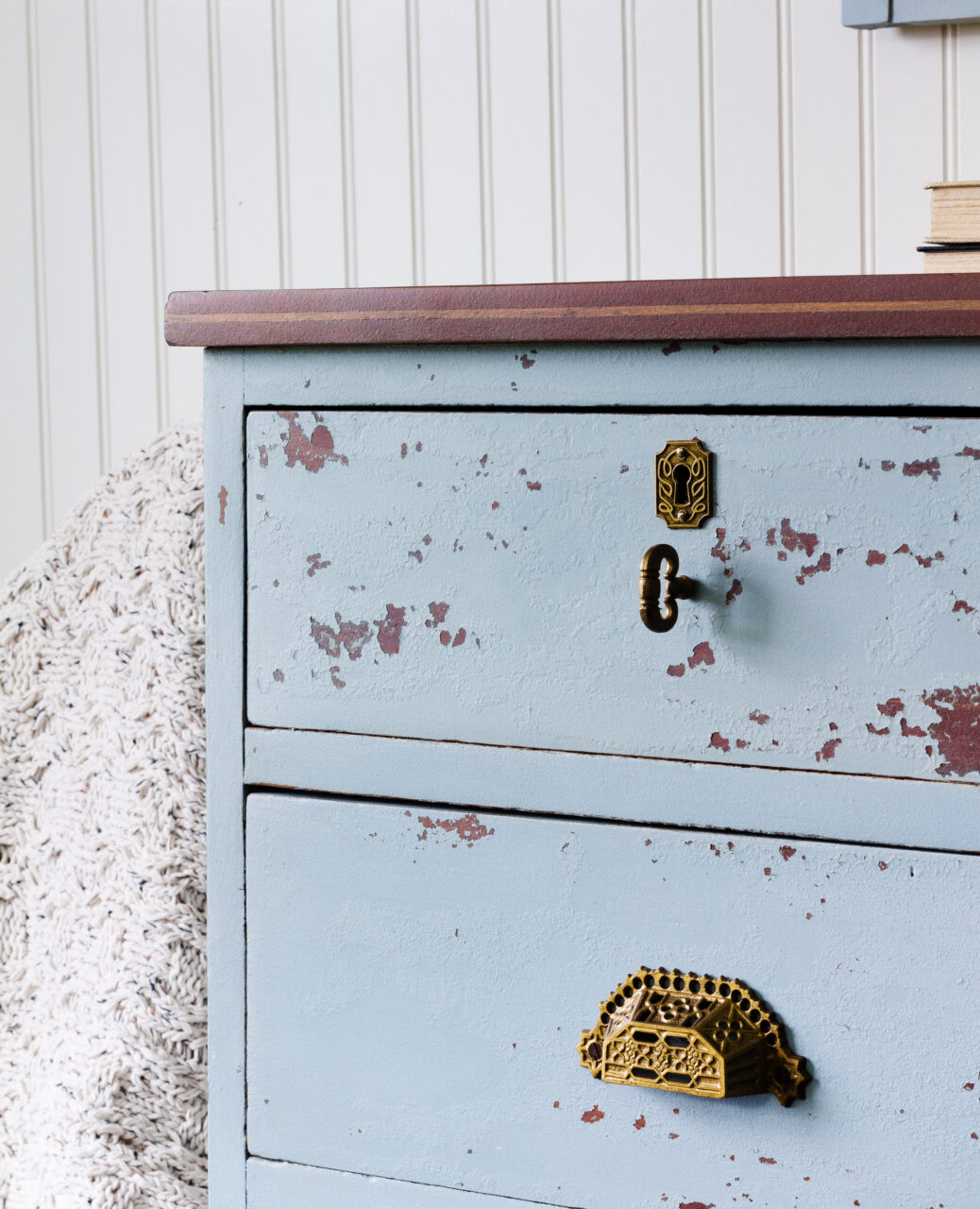 Finally, a great way to tie this colour into a Scandinavian theme in your home is by painting décor with the same colour. Don't these shutters look lovely in Solstice? Can you see this colour in your home?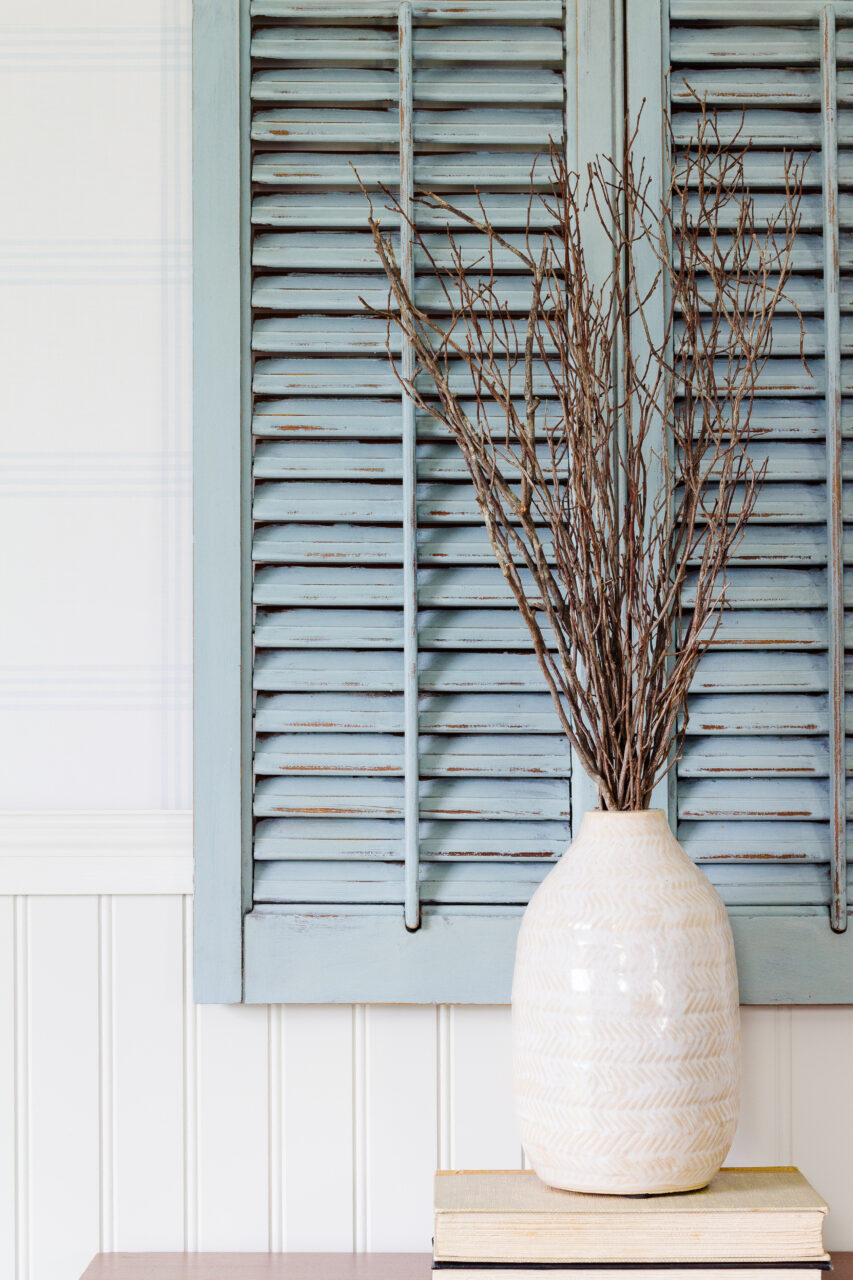 More New HH colour makeovers
Kurbits Indigo dresser makeover
Gustavian White Farmhouse look
We'd love to hear all about the pieces you found and combined to make your perfect statement piece. Let us know about it in the comments below!