Adding a splash of Maritime Blue to your home can help you create a coastal feel, no matter where you live. This unique hue will bring a bit of the seashore right into your living room or bedroom and it's sure to add charm and character to any décor. Homestead House, the only manufacturer of milk paints and milk paint stains in Canada, provides top-quality paint products that are easy to apply, eco-friendly, and earth conscious.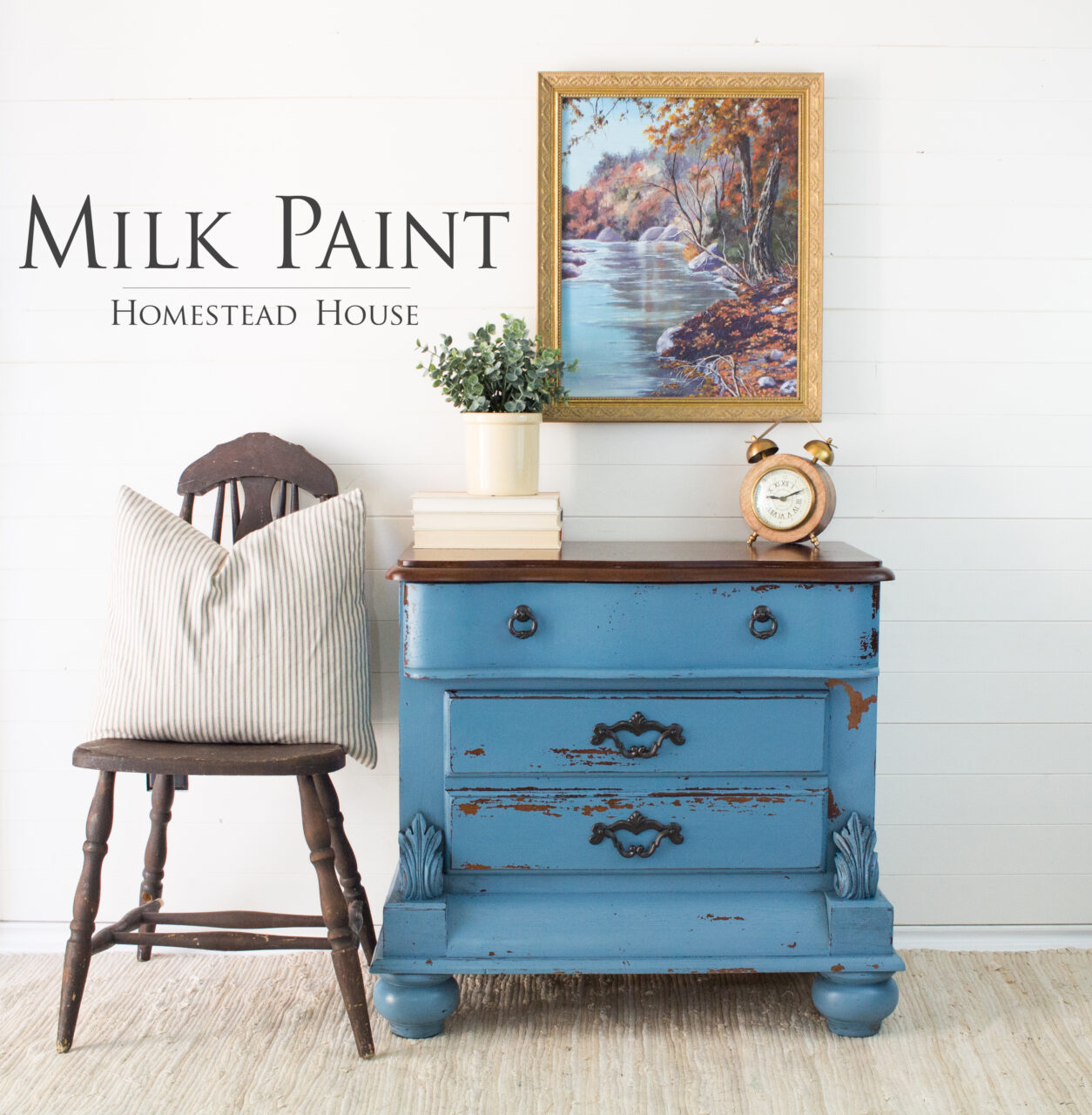 Maritime Blue Milk Paint
Maritime Blue is especially popular among those who love spending time by the sea. Whether you like sailing, surfing, swimming, or just relaxing near the shoreline, this colour can help bridge that connection between land and sea every time you step into your home. From its light sky tones that remind us of crashing waves on the beach, maritime blue speaks of adventure and celebration.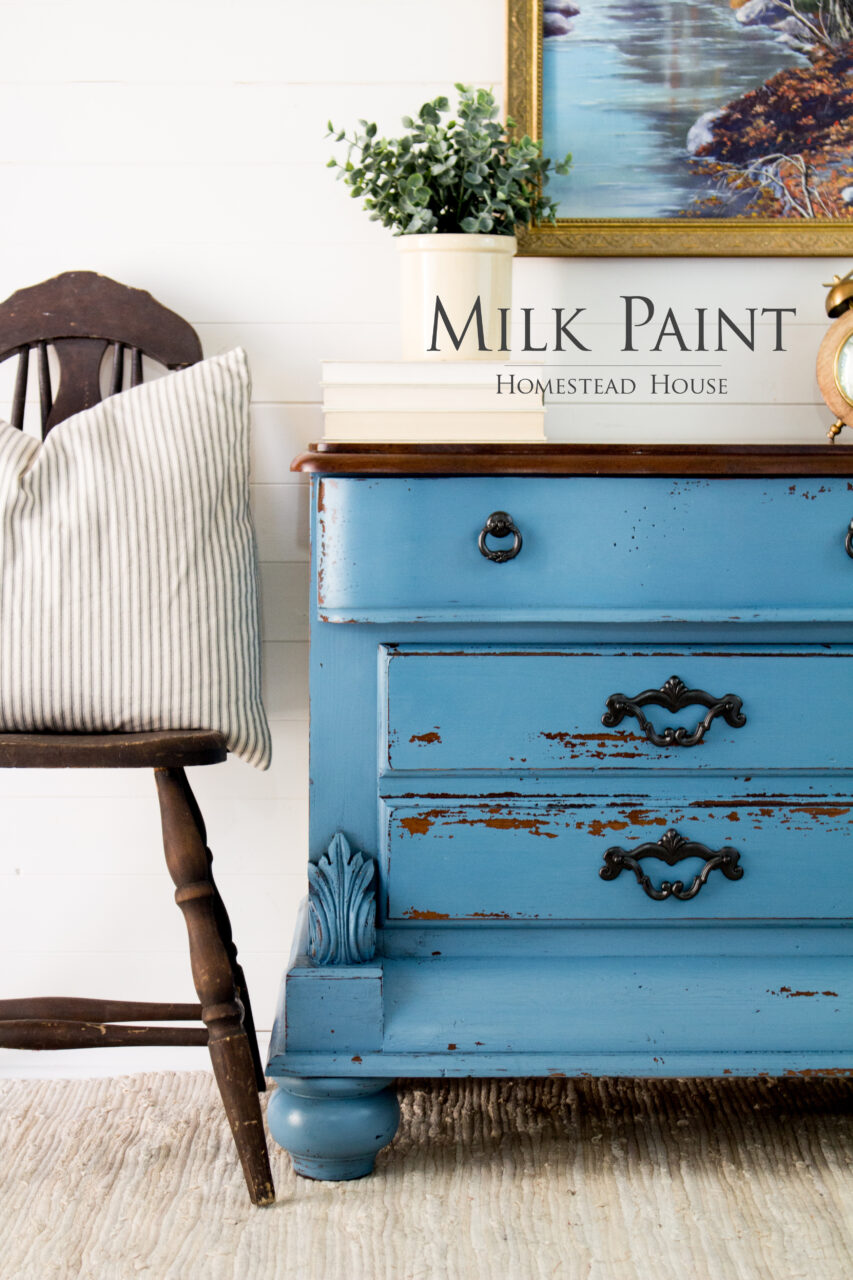 Homestead House Milk Paints are beautiful & practical.
Milk Paint is a natural paint made with 5 ingredients. Lime, Chalk, Clay, Casein (Milk protein) and Pigments. It is an ancient paint formula! A version of this paint can be found in cave drawings and the Pyramids. Milk paint is a natural, eco-friendly and sustainable way to paint your home and furniture. It's also easy to use and produces an amazingly durable finish that enhances the character of any surface. The milk protein in it acts as a binding agent for the pigment particles that provide colour, creating a smooth texture with a low flat sheen. The Lime reconstitutes to give a super hard-wearing finish.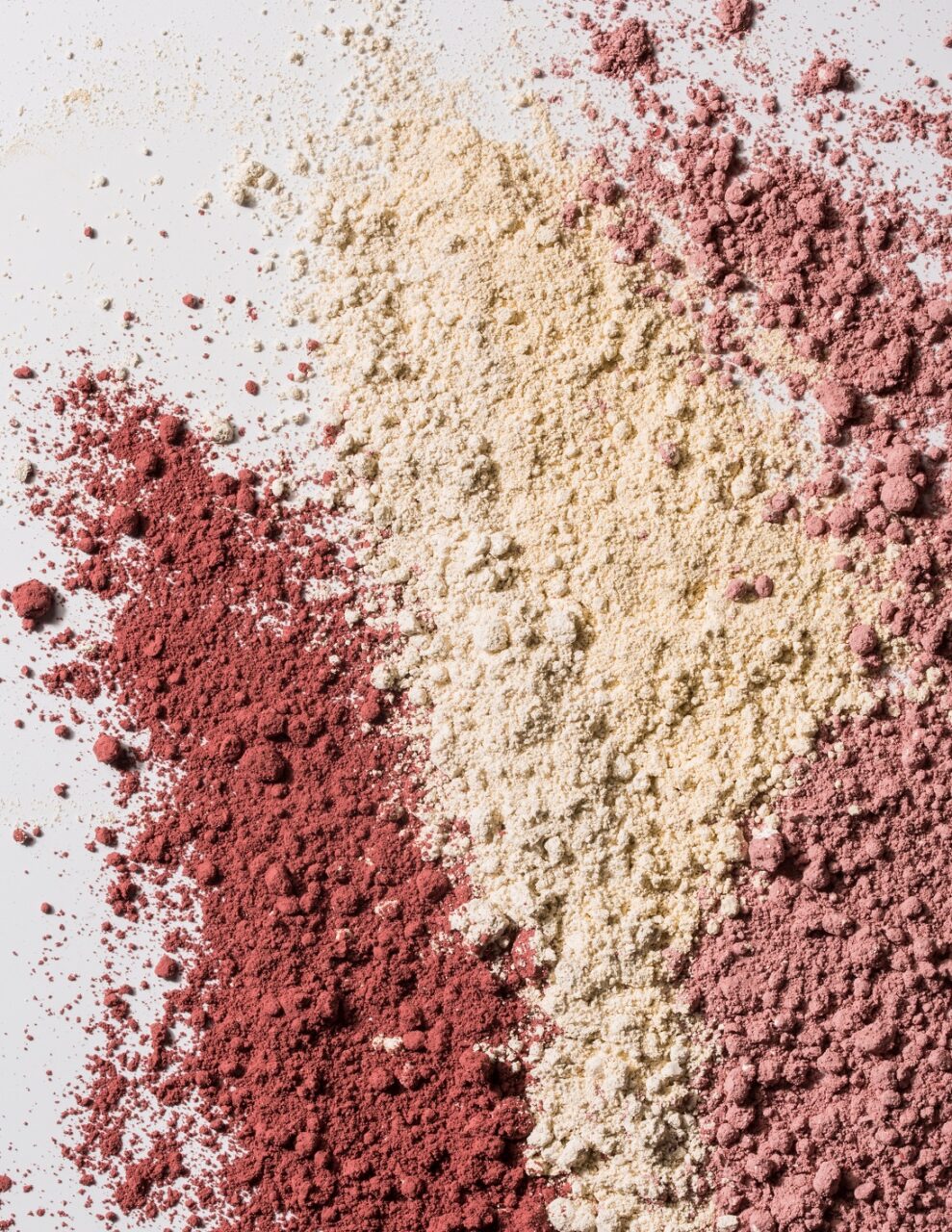 Achieving the Chippy Look with Maritime Blue
Milk Paint is famous for its 'Chippy' look. This happens when the paint is applied to a previously painted surface without sanding. It chips off in certain areas creating this time-worn authentic look. No other paint on the market can achieve this. To achieve a chippy look on a prepped or raw wood surface just add a little Salad Bowl Finish Wax. Hemp Oil or our Beeswax Block will also work to provide a resist and get that chippy look.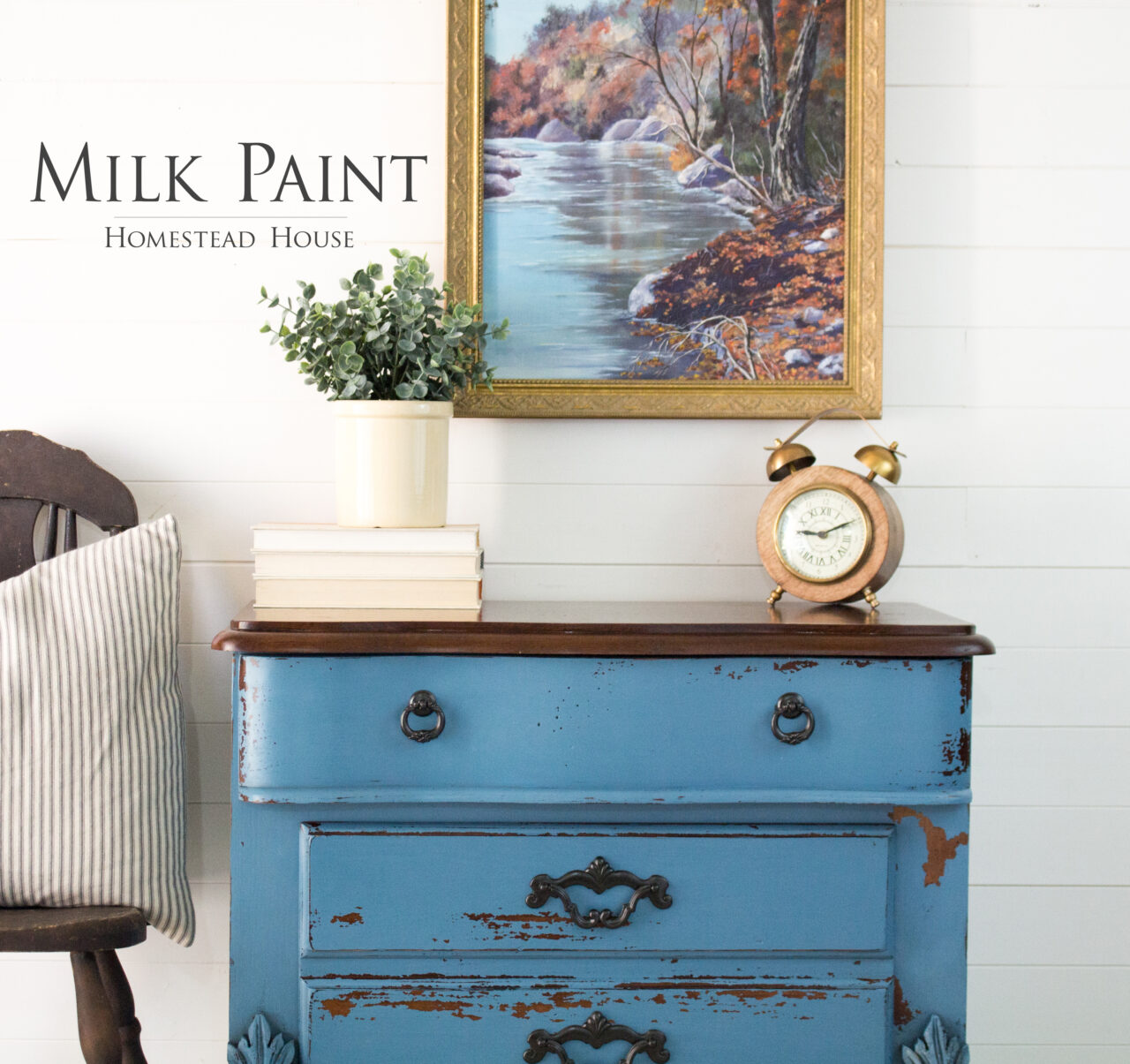 There's nothing like finding joy in things that make us feel connected. Whether it be nature or nostalgia - Maritime Blue does just that!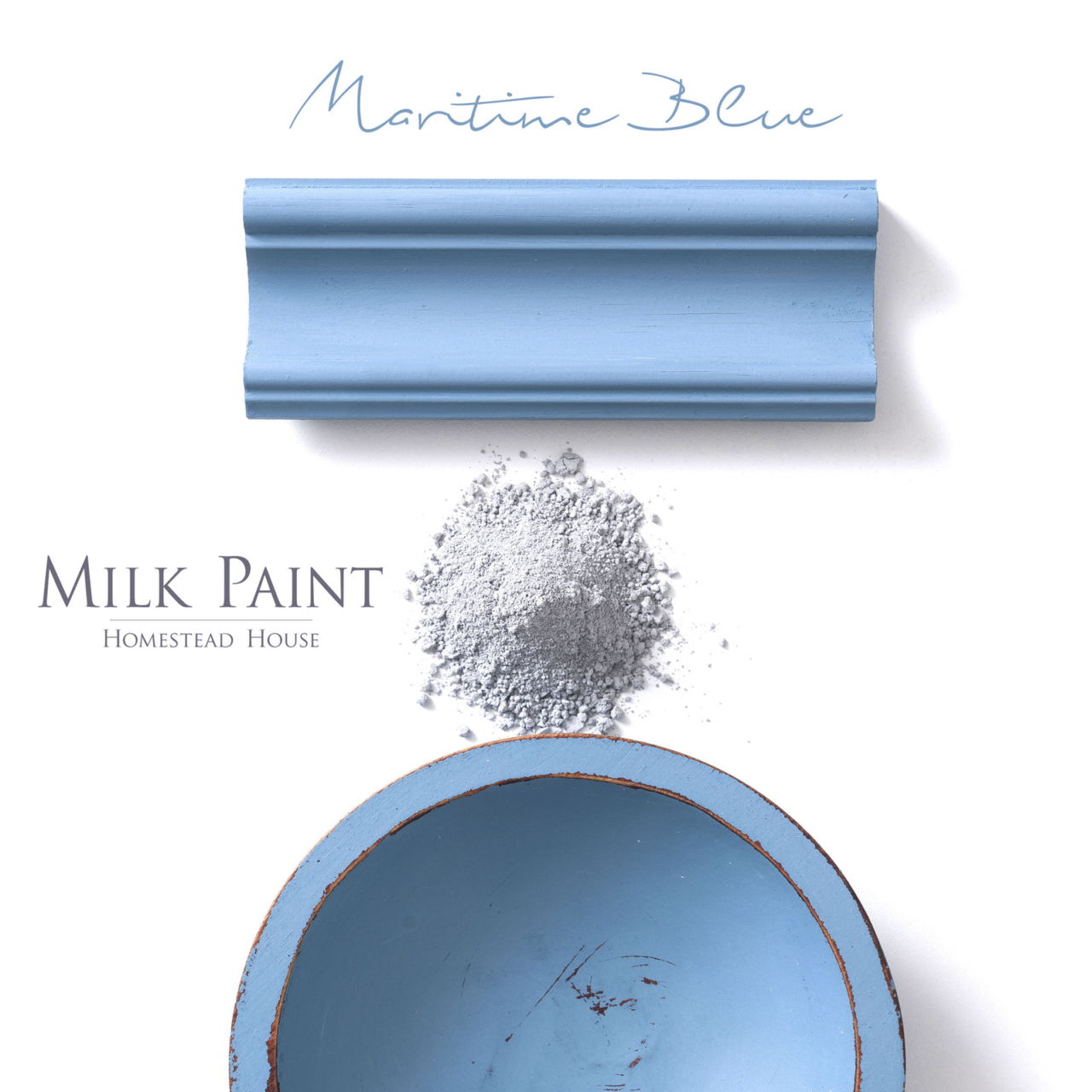 Check out more Homestead House Inspiration!